Do you love the taste of a churro? If you do, you will love how easy these churro inspired cinnamon tortilla chips are!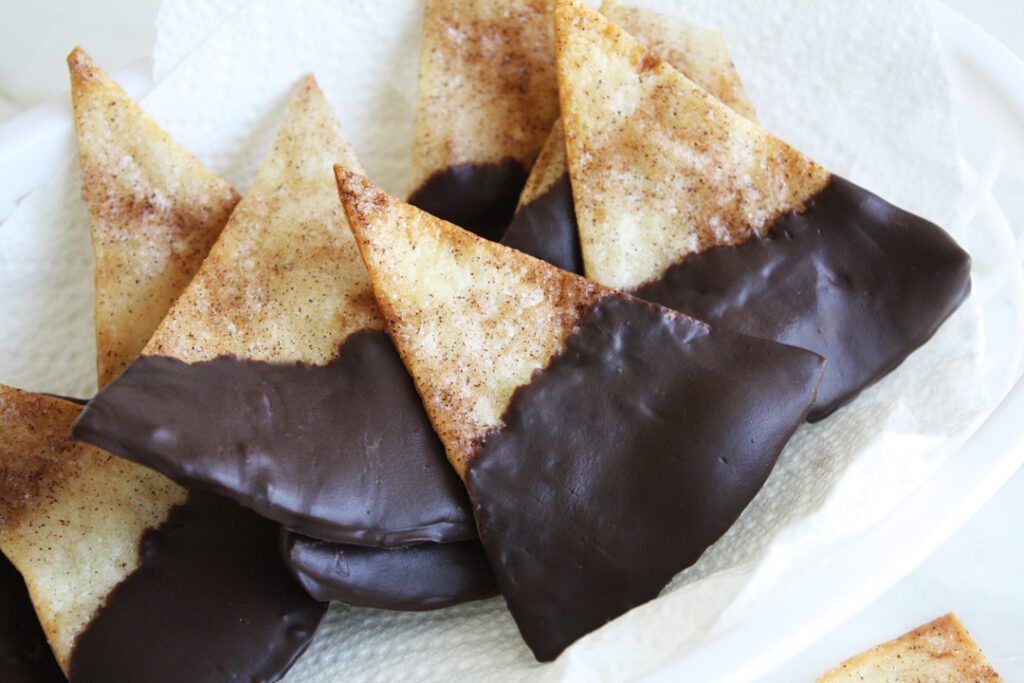 Better yet, they are dipped in chocolate. Each cinnamon chip is baked to perfection and then lightly coated with your favorite chocolate. Pair these delicious cinnamon chips with vanilla ice cream for the ultimate party dessert!
The cinnamon chips make an awesome finger food dessert and are perfect for little hands!
Tip: you can substitute the white flour tortillas with whole wheat tortillas.
Ingredients
Salted Tortilla Chips

Dark Cocoa Candy Melts or Semi Sweet Chocolate Chips or Baker's Dipping Chocolate

1 Tablespoon Cinnamon

1 Tablespoons Sugar

2-3 Tablespoons Melted Butter

Flour Tortillas

Baking Pan
Make the cinnamon chips:
Preheat oven to 350℉.
Melt butter in small bowl ( I prefer salted butter). Spread melted butter over the flour tortillas. Combine cinnamon and sugar and sprinkle over the melted butter on the tortilla.
Using a pizza cutter, cut tortilla into triangles. Place on a lightly greased baking pan. Bake at 350℉ for about 10 minutes, watching carefully so they do not burn.
Remove chips from oven and cool.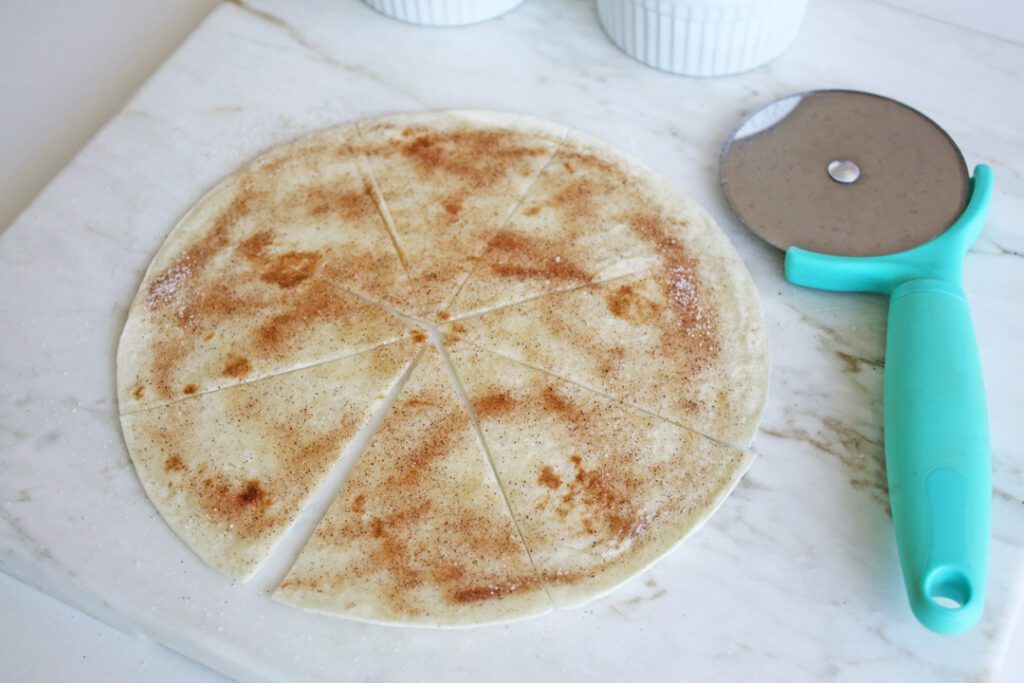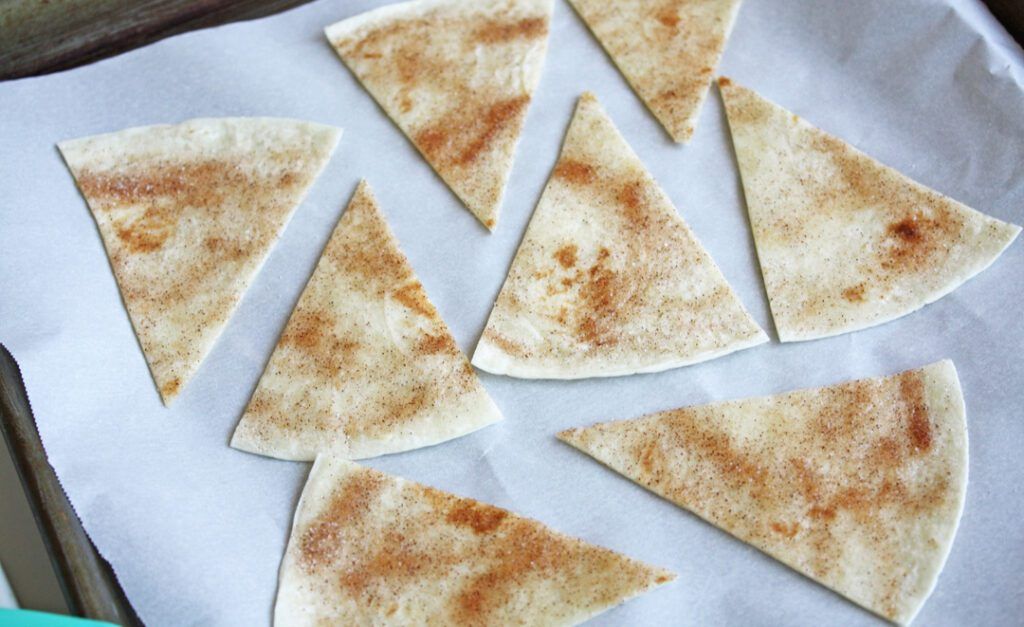 Chocolate Dipped Chips:
Line a baking sheet with parchment paper.
Melt dark cocoa candy melts or semi-sweet or milk chocolate at 30 second intervals in microwave until smooth, stirring on after each interval.
Dip the cinnamon chips into the melted dark chocolate about ⅔ of the way. Shake off excess chocolate. Place each chip on the parchment lined baking sheet.
Place baking sheet in the refrigerator to chill and harden. Serve chilled!
Party Tip: place chips in clear cellophane bags and give to guests as a favor. Attach a cute tag with recipe!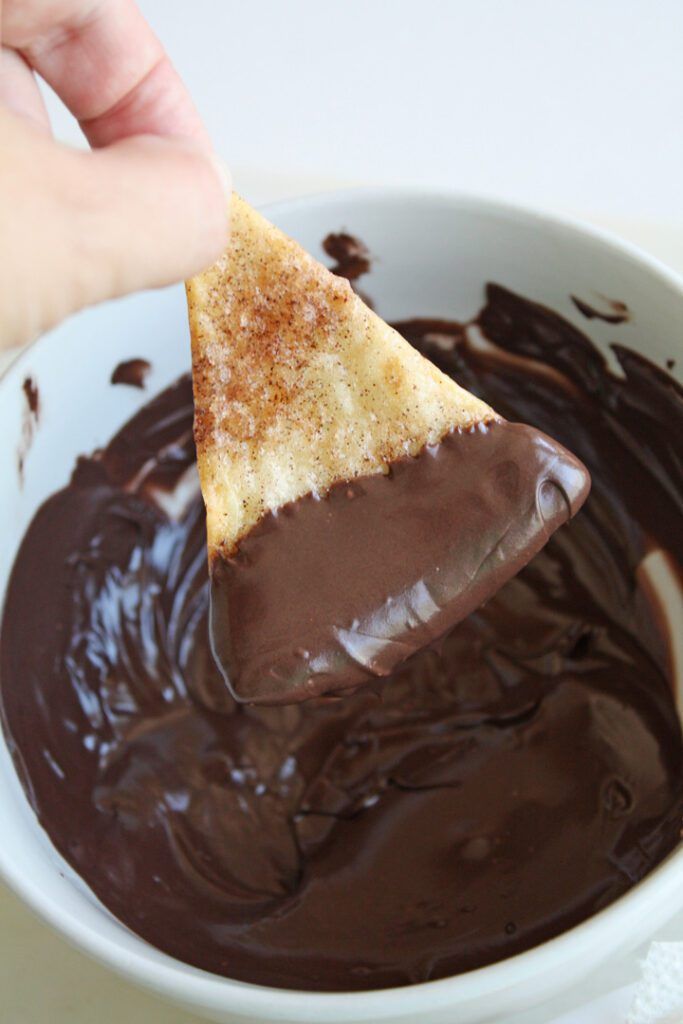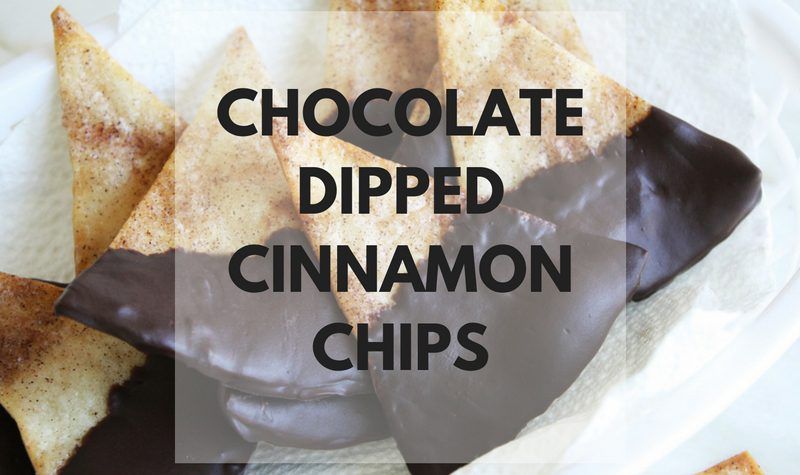 For more fun recipes and crafts stop by Ella and Annie! Visit our Facebook page and share with us your favorite finger food desserts.