This hello sunshine sign is simple to make with Flora Craft Foam cones and spray paint. If you've got some vinyl you can customize your colors even more!
Disclosure: I'm part of the FloraCraft® Make It: Fun Design Team and was provided products and compensation for this post.
Make Your Own Hello Sunshine Sign at Home
When the seasons change, it's time to swap out some decor in your home. Signs and wreaths are one of the simplest ways to change out decor by season without having to spend a ton of money or time.  This month's FloraCraft® Make It: Fun Team Challenge was to decorate your home with FloraCraft® Make It: Fun® Foam products.  
This was quite a challenge for me because the first thing I thought of was Candy Corn or Christmas trees. I wanted to come up with something that used these Foam Cones in a different way, and that's when this Hello Sunshine Sign was born!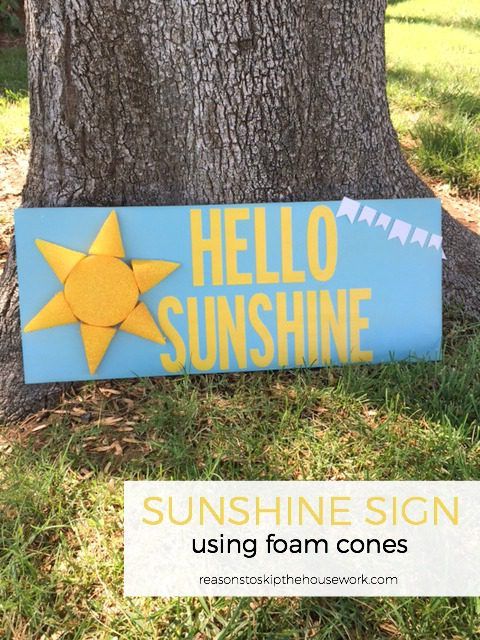 Easy Step-by-Step Tutorial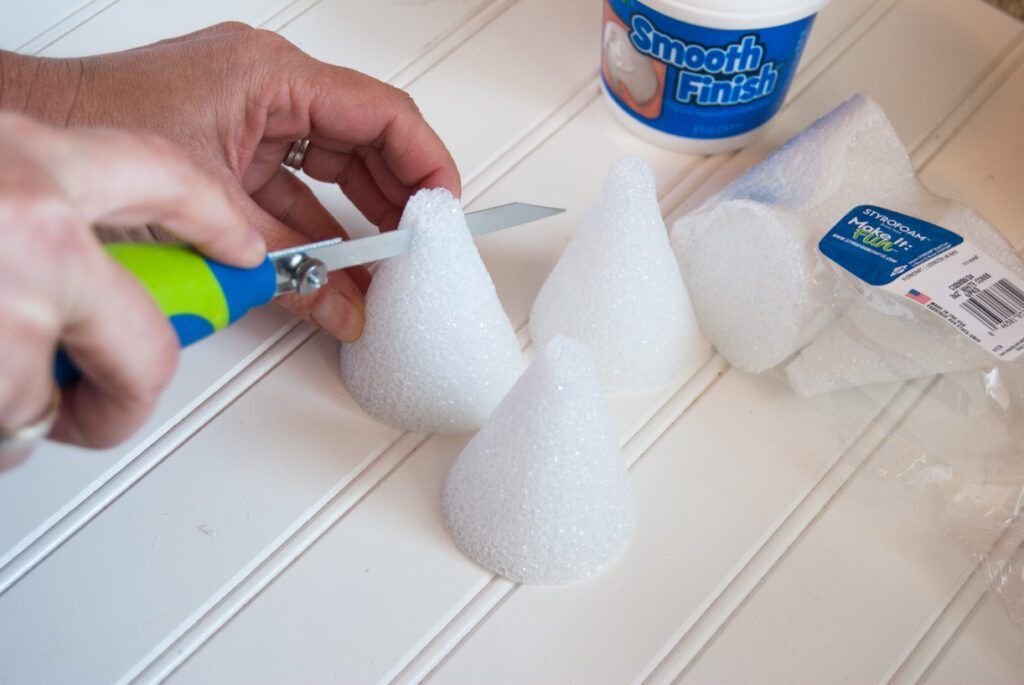 I spray painted the foam using Krylon Short Cuts spray paint.  It is a hobby and craft spray paint that doesn't eat away at the foam! I love the little mini cans, too.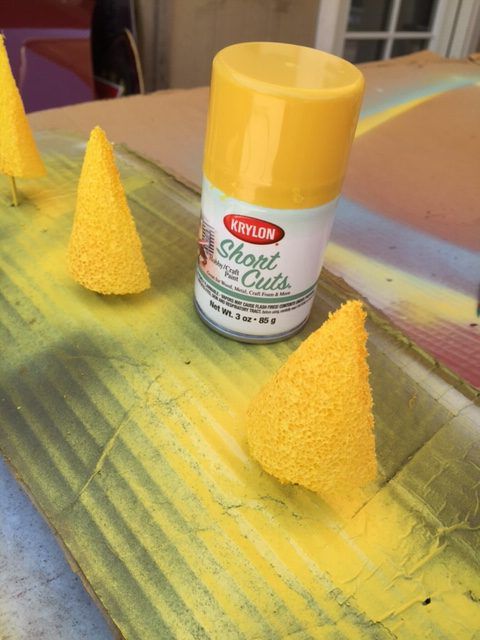 Because I never need an entire can of spray paint, these are perfect for simple projects! I use toothpicks to hold the foam while I spray paint.  Otherwise, the little suckers blow away when the aerosol hits them!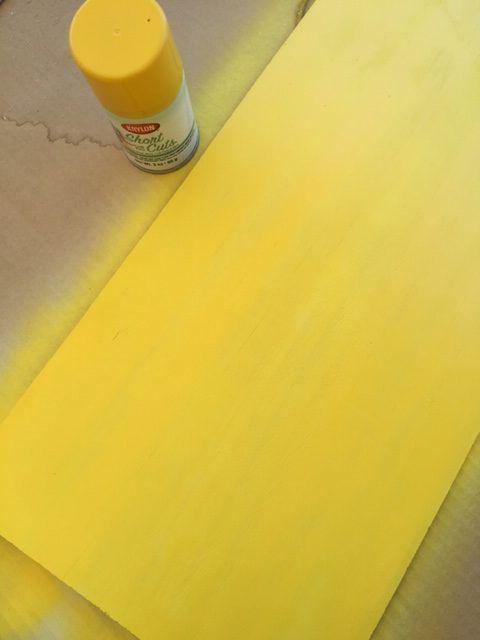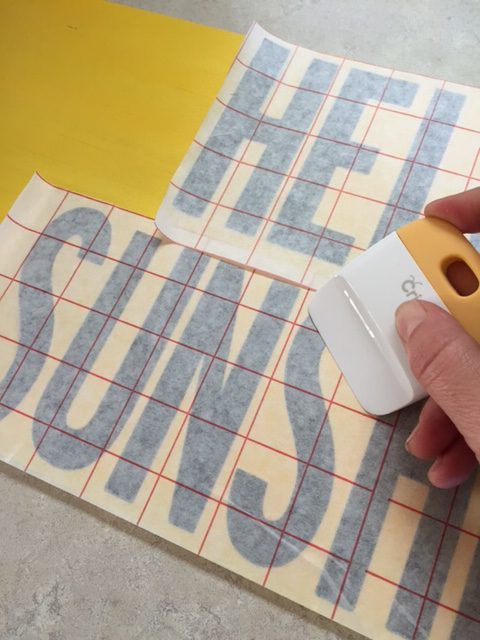 After spray painting my foam, I spray painted my board as well. I used yellow as a base because I wanted my letters to be yellow.  
Using vinyl letters as a stencil,  it can be tricky to decide what layer to paint which color.  My friend Diana, The Girl Creative, had to help me out with this one because I tend to be vinyl dumb.  
Once I cut out my vinyl, I put the letters on my dry yellow board and spray painted the entire board with a sea foam blue Krylon spray paint.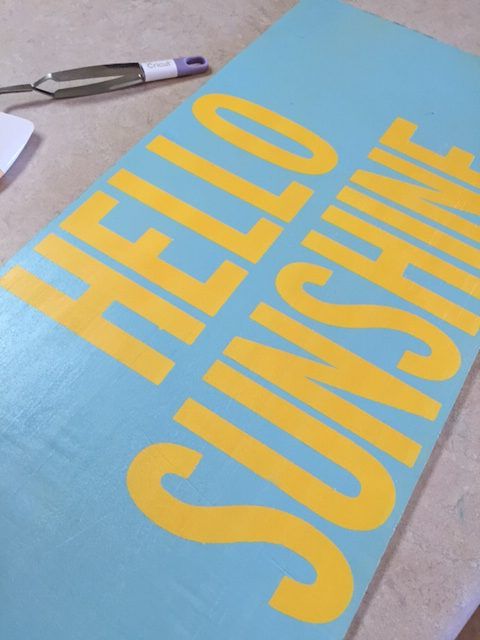 I waited about 5 minutes then carefully peeled off my letters.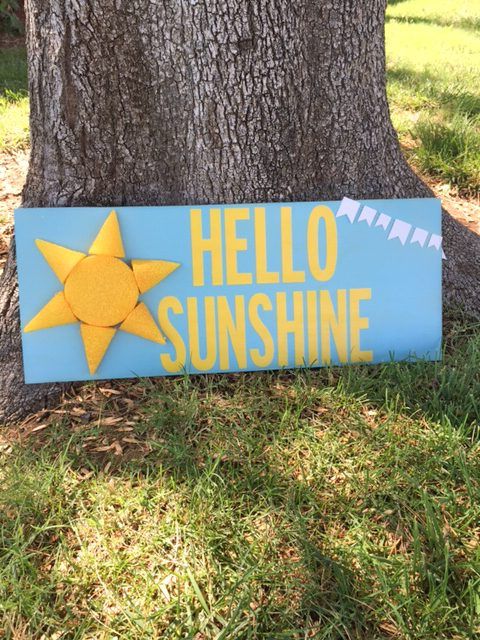 I used hot glue to assemble my sun onto the board and added some paper bunting in the corner for fun!
Hello Summer! Hello Sunshine!
This Hello Sunshine sign is perfect for the front entryway, the front door, or hanging on a wall. Basically, anywhere that needs a little "sunshine"!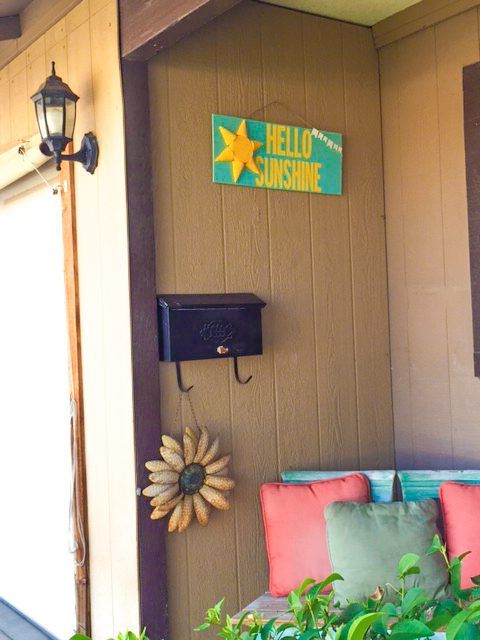 I love the creativity that comes from using FloraCraft® Make It: Fun® Foam products!  It really does stretch your brain and make you think outside the box! Have you ever created with FloraCraft® Make It: Fun® Foam products? I'd love to see your creations!  Leave your links below and I'll come to check them out!