When Ashley Whipple from Cute as a Fox published her new book, Super Cute Crispy Treats, and invited me to her book launch party, I was thrilled!  I love Rice Krispie Treats, but have never been very creative and done anything else with them!  However, with 100 Super Cute Crispy Treats in her new book, the possibilities are endless!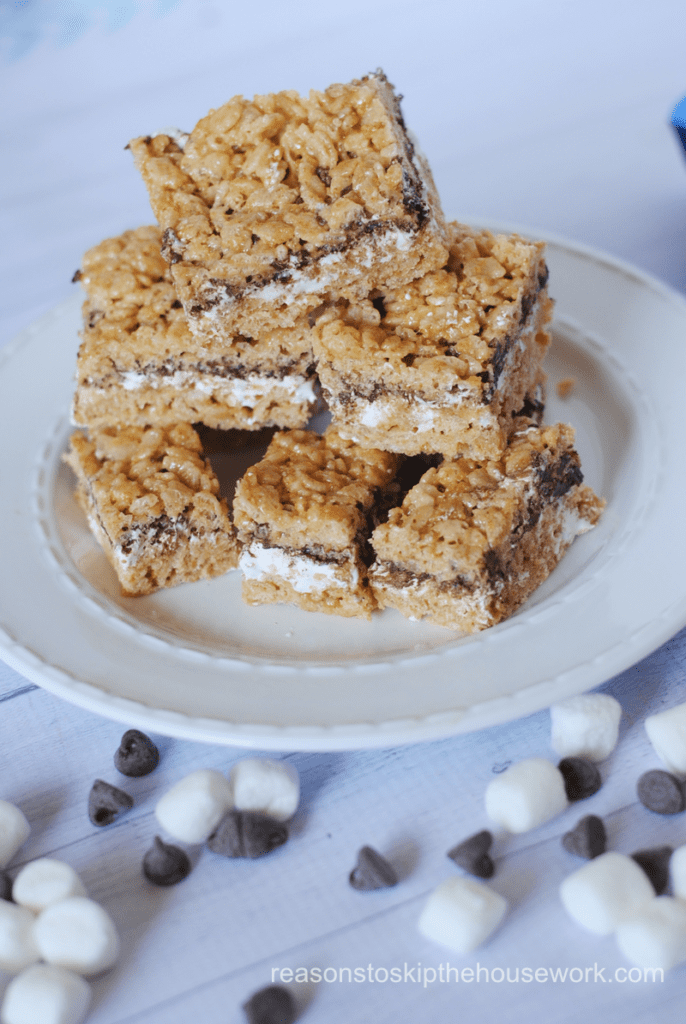 My family loves Rice Krispie Treats and we also love S'mores, so it was a no-brainer to make the S'mores Crispy Treats from the book!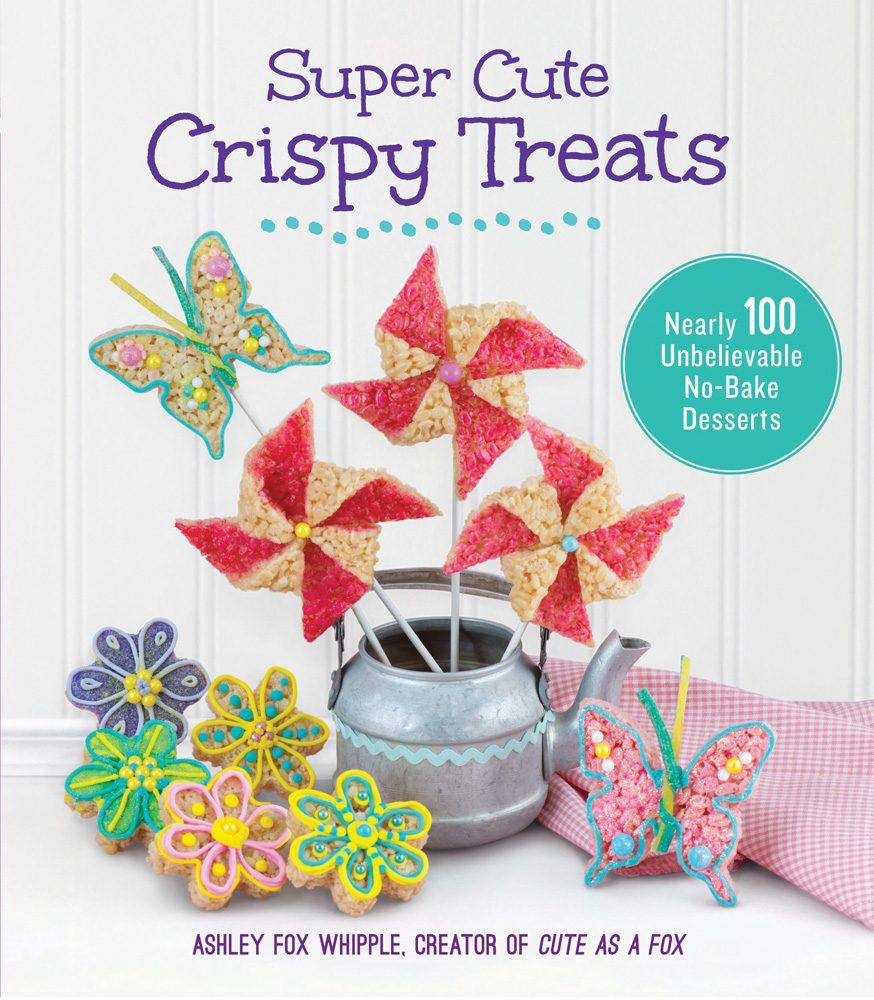 How to Make S'mores Crispy Treats: Easy Recipe
S'mores Crispy Treats
Recipe type:
S'mores Crispy Treats
Prep time:
Cook time:
Total time:
In Super Cute Crispy Treats, food crafting expert Ashley Fox Whipple will show you over 100 ways to make an extraordinary crispy treat.
Ingredients
2 TB margarine
2¾ cups mini marshmallows
3 cups crisp rice cereal
½ cup graham cracker crumbs
1 7oz. jar marshmallow creme
½ cup chocolate chips
Instructions
Melt margarine in saucepan.
Add marshmallows and stir.
Let marshmallows melt completely, stirring occasionally, then remove from heat.
Pour in rice cereal and graham cracker crumbs and stir until covered with marshmallows.
Divide mixture in half and turn out each half into a separate greased 9x9" pan.
Push down evenly on both mixtures.
Speed marshmallow creme over one of the layers and allow creme to set.
Melt chocolate in a chocolate melter or in microwave in 30 second intervals and spread melted chocolate over marshmallow creme.
Allow to set for at least 10 minutes, then place the second rice treats layer over the top of the second half.
Press lightly and store in an airtight container and serve within 24 hours.
S'mores Crispy treats are so fun to have as after-school snacks or a fun weekend treat with friends.  They're easier to make than you'd think and oh, so delicious!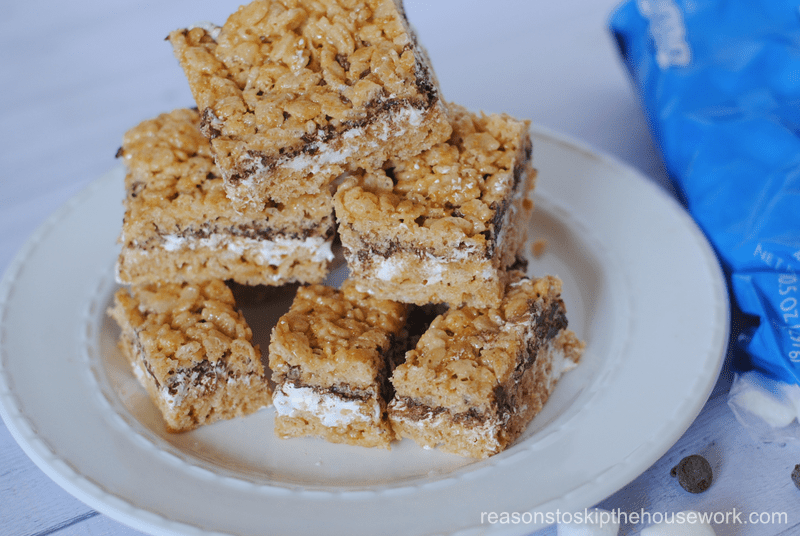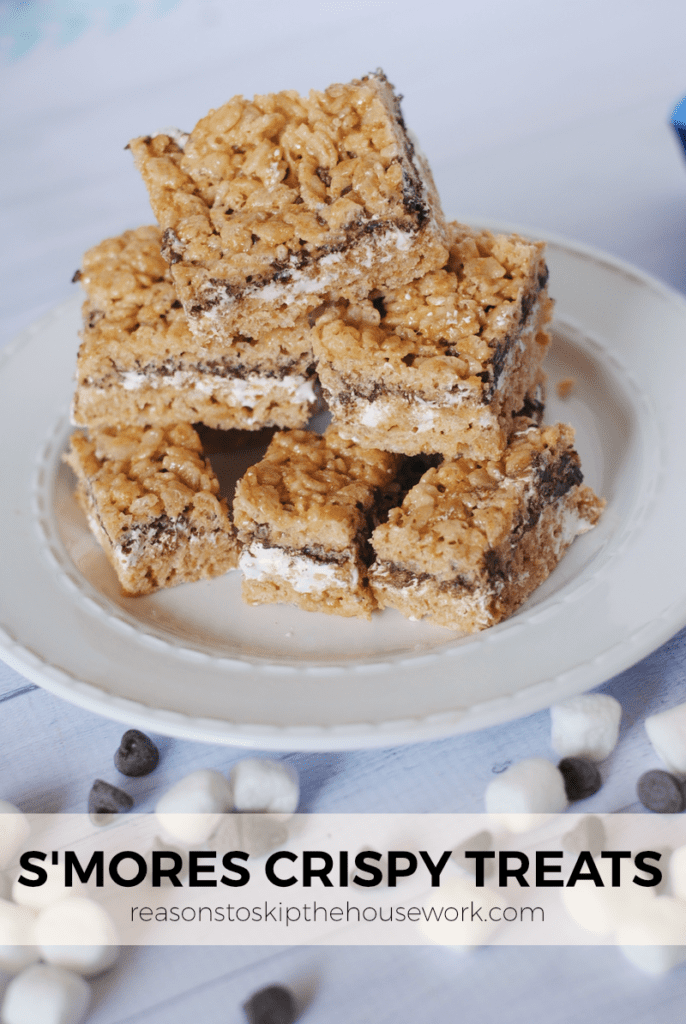 Grab your own copy of Super Cute Crispy Treats on Amazon or anywhere books are sold – and it would make a really great gift for the holidays – packaged with a box of Rice Krispies and some marshmallows!