Making gift bags for teachers and neighbors doesn't have to take all day!  Whip up some cute Halloween Treat Bags with party supplies you may already have on hand!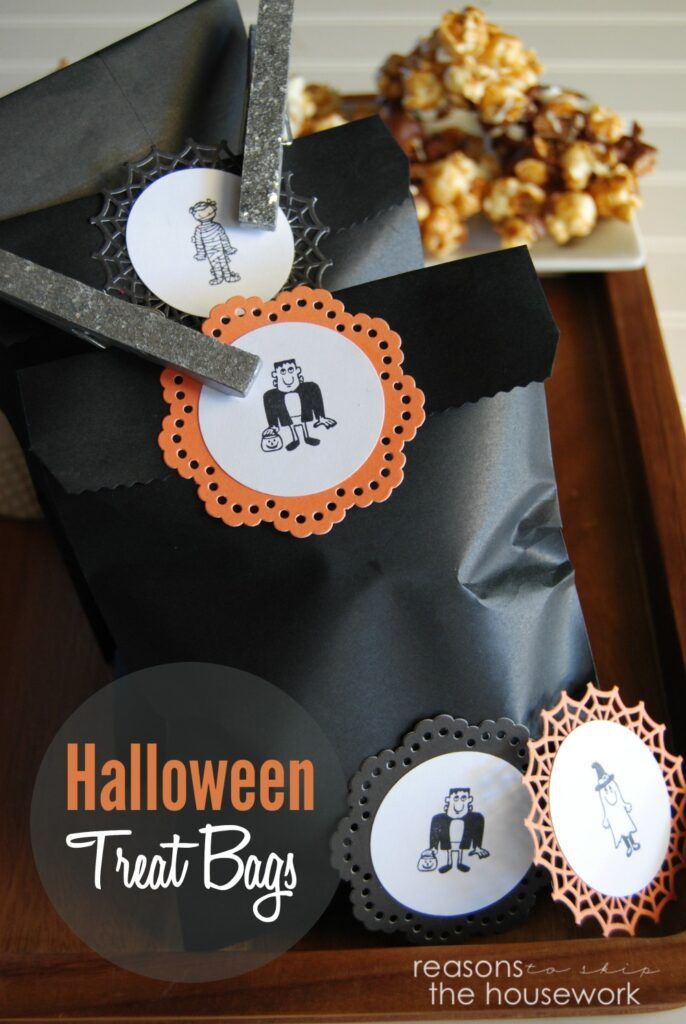 To make these Halloween Treat Bags (full of Monster Caramel Corn for teachers) I grabbed bags and clips from the Target Dollar Bin and used my PSA Essentials Stamps to make the Halloween Characters for the tags.
The orange and black tags are from last season – from the Michaels Dollar Bin.
 I glued my spooky characters to the front of those colored tags.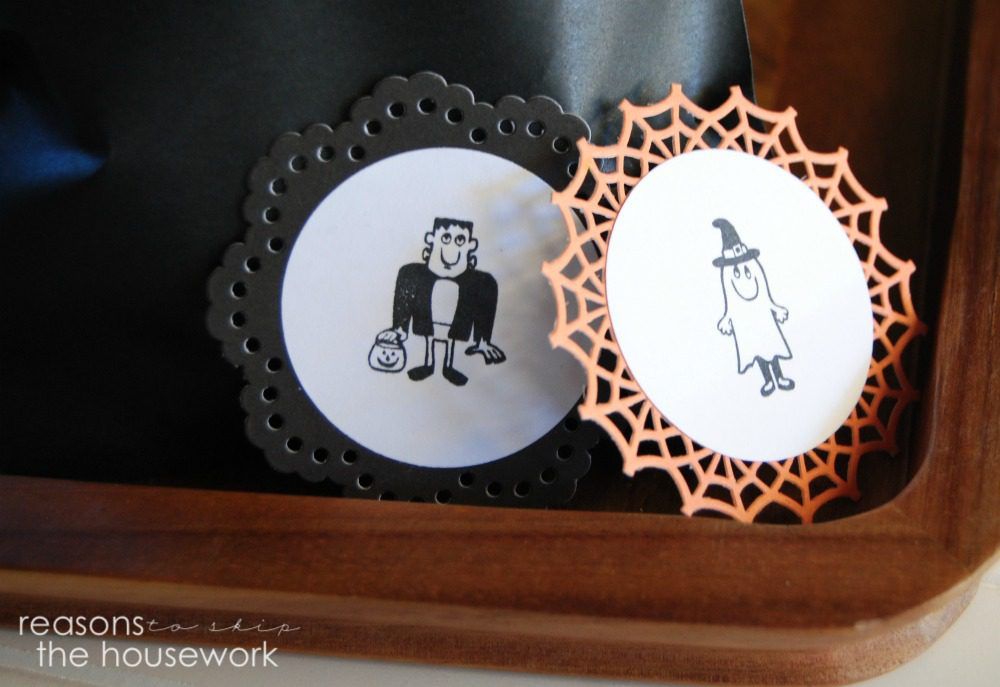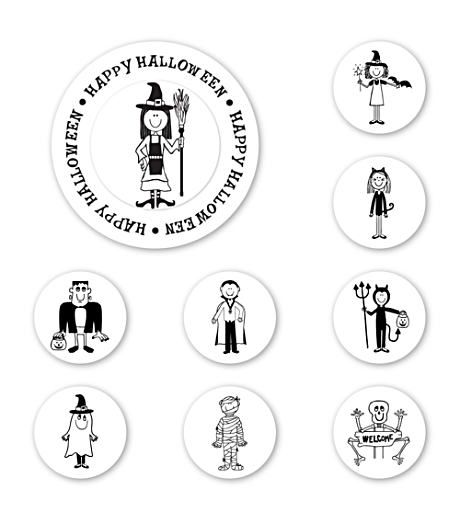 Sami helped me stuff the bags, and then we clipped on a spooky character to each bag.
Done and Done.  These Halloween Treat Bags are also perfect for party favors.  Are you hosting a Halloween Party?  Give your guests a Halloween Treat Bag!
 Simple, fast, and fun!  That's the only kind of craft we do around our house!  Who do you have in your life that would LOVE a sweet and spooky Halloween Treat Bag?