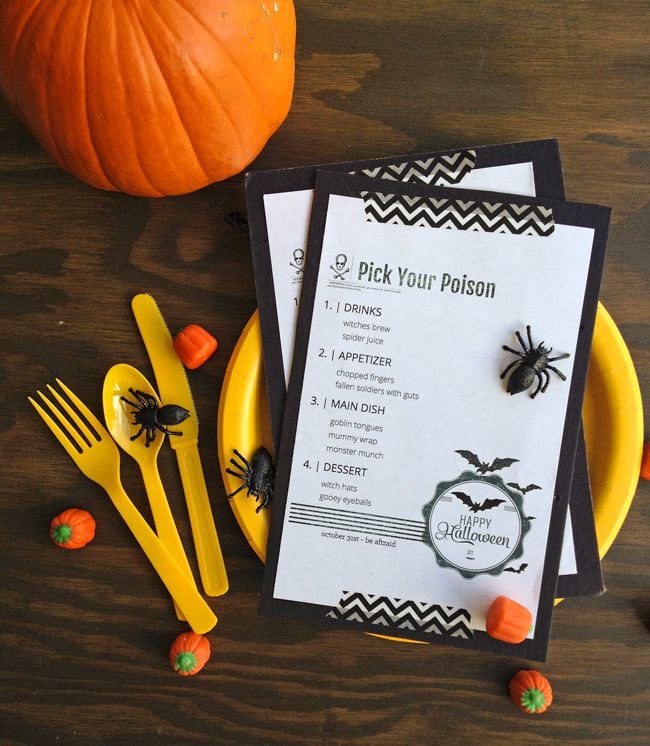 Boo! It's Kendra from Key Lime Digital Designs! Today I want to share a Halloween Dinner Menu Printable!
You guys getting ready for Halloween? I am!
So lets talk about Halloween themed dates for a minute. I don't know about you but getting a child free + out of the house date night in is a little tricky! That's why my husband, Brian,  and I have been taking turns planning Friday night date night, for after the kids are in bed. The Dating Divas blog has so many fun ideas and free printables. It has made date nights so much fun. Brian even uses their site to plan things. Awesome right 🙂
Last year around Halloween time it was my turn to plan a date and I wanted to do a Halloween Dinner.  I wanted to do the kind where you "order" your Halloween food and don't know what your getting til your plate comes. It turned out to be such a fun night! I made a Halloween Dinner Menu so that Brian could "pick his poison". We ended up having Spider Juice, Fallen Soldiers and Guts, Goblin Tongues, and Gooey Eyeballs. Delicious.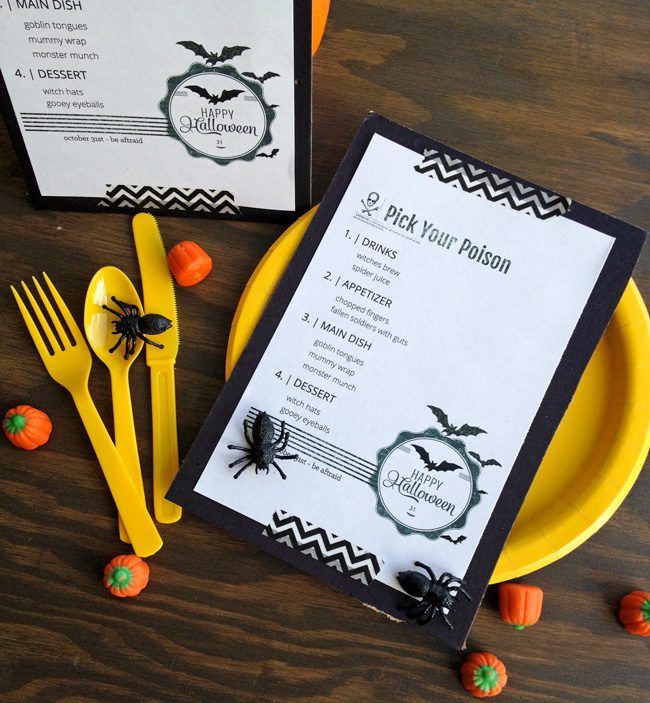 Here are some fun Halloween food options I found around the web that match up with the menu…
Halloween Dinner Recipes from Spoonful
17 Halloween Drinks from Spoonful
13 Dishes for your Halloween Party from Spoonful
Download the Halloween Dinner Menu Printable
The menu is designed as a 8×10 but when I printed mine I decided to do it at 50% and have two on a page.
Have a fun spooky Halloween dinner! As always, thanks for reading! Please remember this is for personal use only.