First Day of School Photo Props are such a great tradition to use at the beginning of the school year to compare each year.  They're such an easy way to keep those memories alive! 
When your kids start a new school year, it's always fun to take their pictures in their new outfits and new haircuts, with smiles on their faces, excited to start a new year!  So many people have started a tradition of taking first and last day photos with photo props to compare the differences one school year makes.  There are a variety of free printable first day of school photo props and ideas out there, and I've gathered up some of my favorites in one spot for you.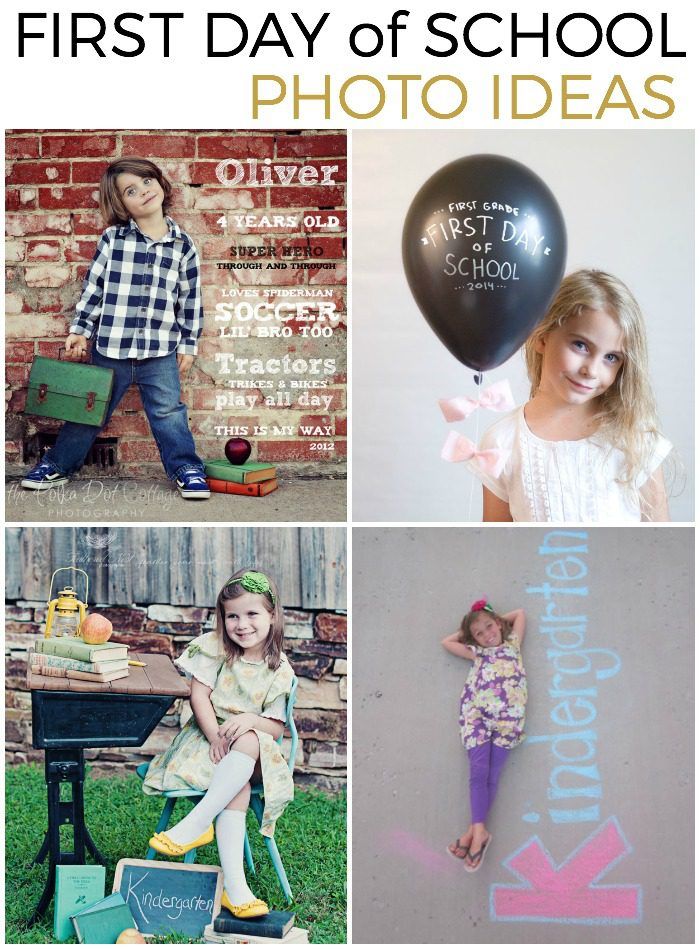 All of these designers have created free printable first day of school photo props and ideas so you can make those memories easily!  Print these out now and have them on hand when that first day of school pops up on you!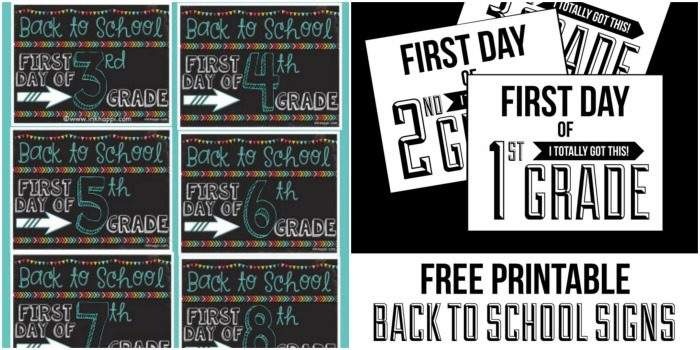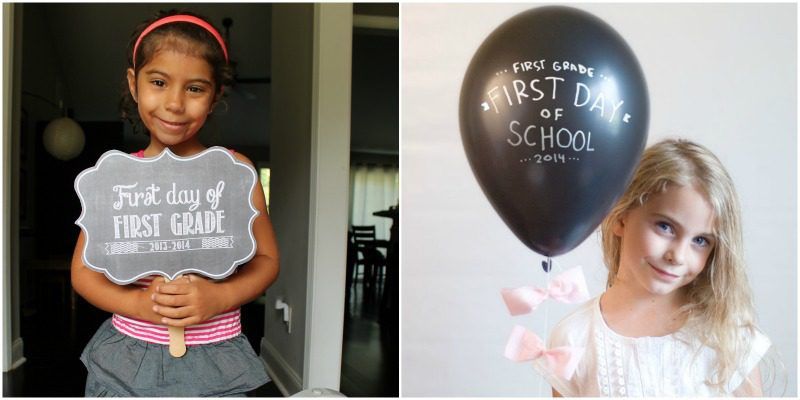 Confetti Sunshine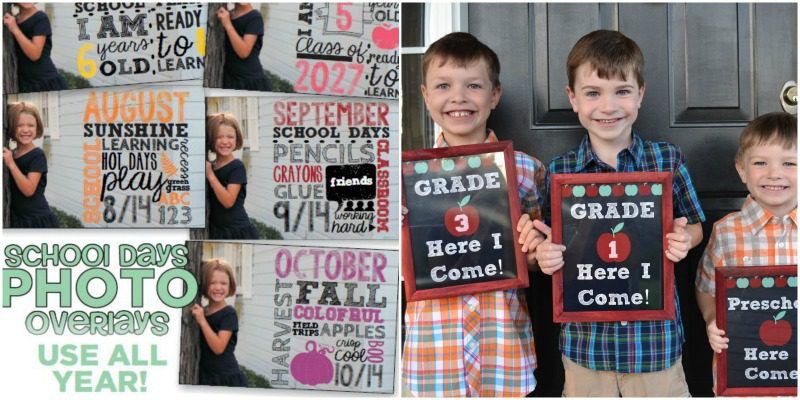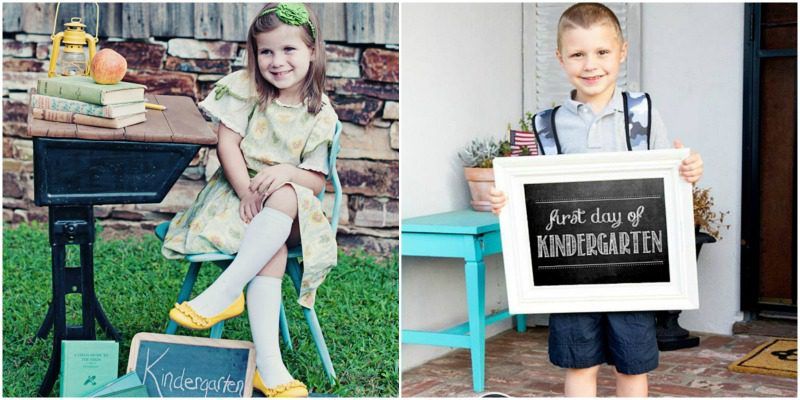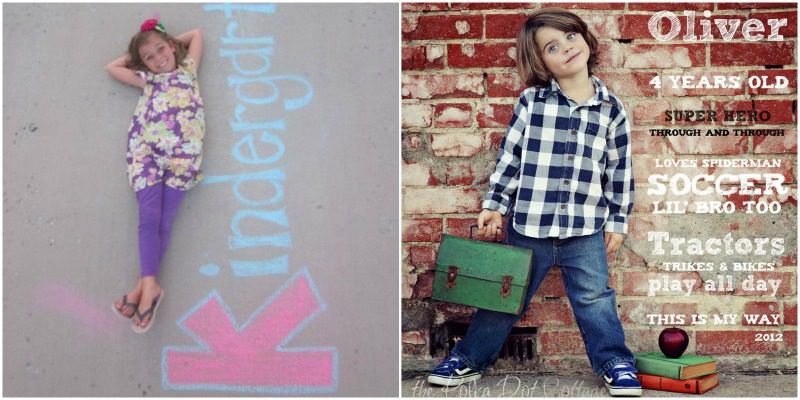 Blue Cricket Design
Polka Dot Cottage via Parent Society
Do you have some awesome photo prop ideas that you use each year?  Leave a link below and I'll add you to the list!  I am a sucker for new First Day of School photo props!
If you don't have school aged kids, but want to start making memories of your newborns and little babies, take a peek at some Monthly Baby Photo Signs that you can print and photograph with!  So many fun ways to document growth!