Make your own Sidewalk Chalk
Your kids will learn a little bit of Science and let their artistic side shine with this fun DIY summer activity making your own Sidewalk Chalk.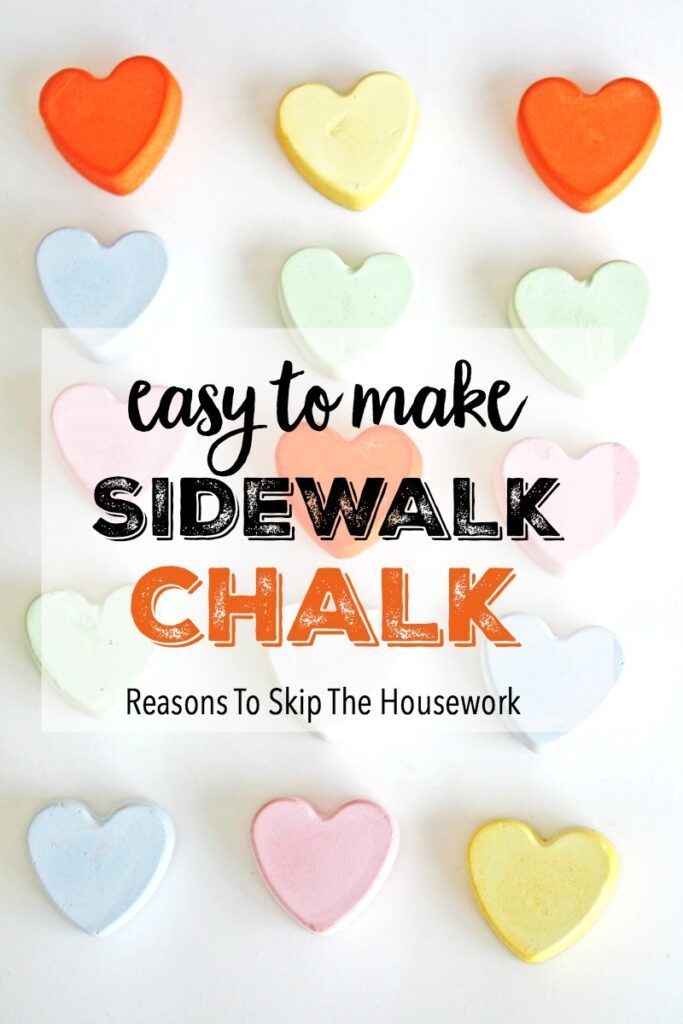 A great outdoor activity with your kids during the summer is drawing with sidewalk chalk. I love to watch my kids create their works of art with a sense of freedom knowing that they can go crazy with the chalk all over the pavement or stone. We used washable tempera paint to make our homemade sidewalk chalk. The colors easily wash off the patio in an instant and they can start over each day with a new canvas.
It was really neat to watch the liquid turn to solid!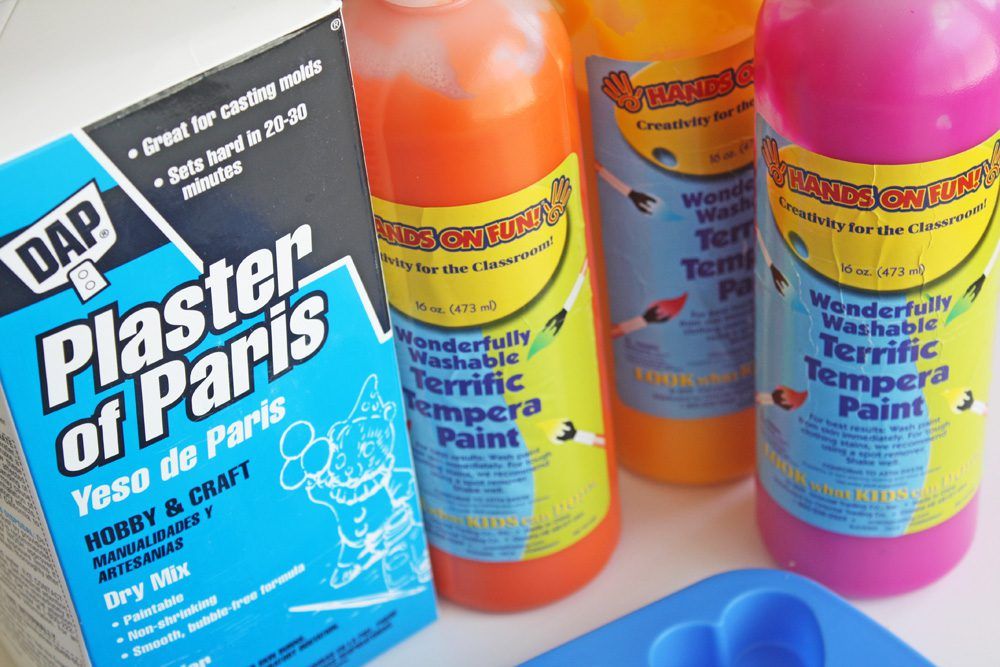 DIY SIDEWALK CHALK
Materials
Washable Tempera Paint ( a variety of colors )

Silicone Mold ( we used a heart mold )

Plaster of Paris ( got at Joann's )

Water

Tablespoon

Bowl

Whisk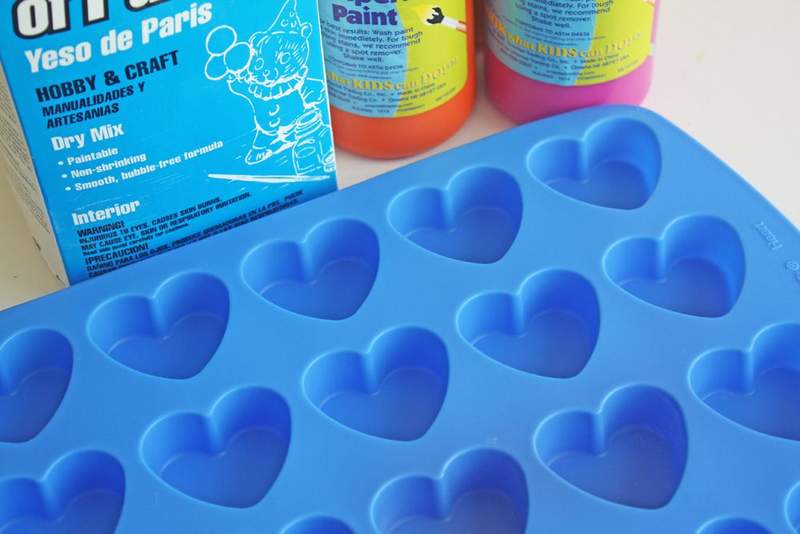 Start by mixing 1 part water to 2 parts plaster of Paris. For example, if you use 1 cup water, add two cups plaster of Paris. Mix in 2-3 tablespoons of tempera paint. Gently mix. Let the plaster settle for just a moment to allow air bubbles to dissipate. (you will see that when you have too many air bubbles the solution will look watery like my yellow chalk below).
If you make a large batch, split into several disposable bowls and add different colors to each bowl. Fill each silicone mold with the plaster of Paris solution. You can wet the inside of the molds before filling to make it easier to release the chalk.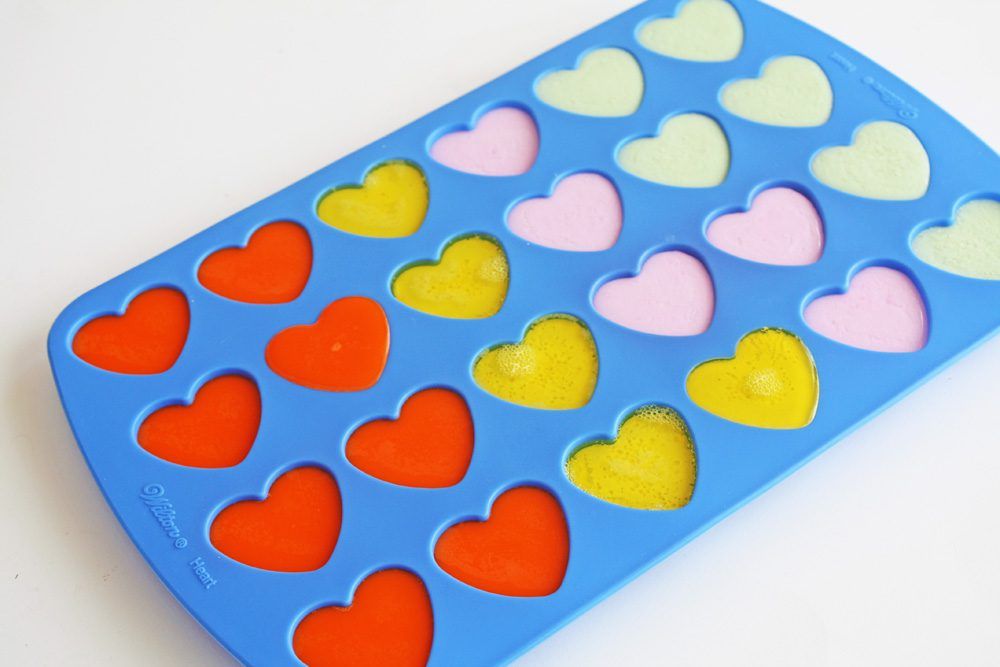 Allow the chalk to sit for at least an hour if not more and gently remove chalk from mold. Chalk will be wet but hold a solid shape. Allow chalk to dry completely for 24-28 hours.
You can find a large variety of silicone molds to create shapes, animals and more! This DIY sidewalk chalk also makes great party favors and teacher gifts!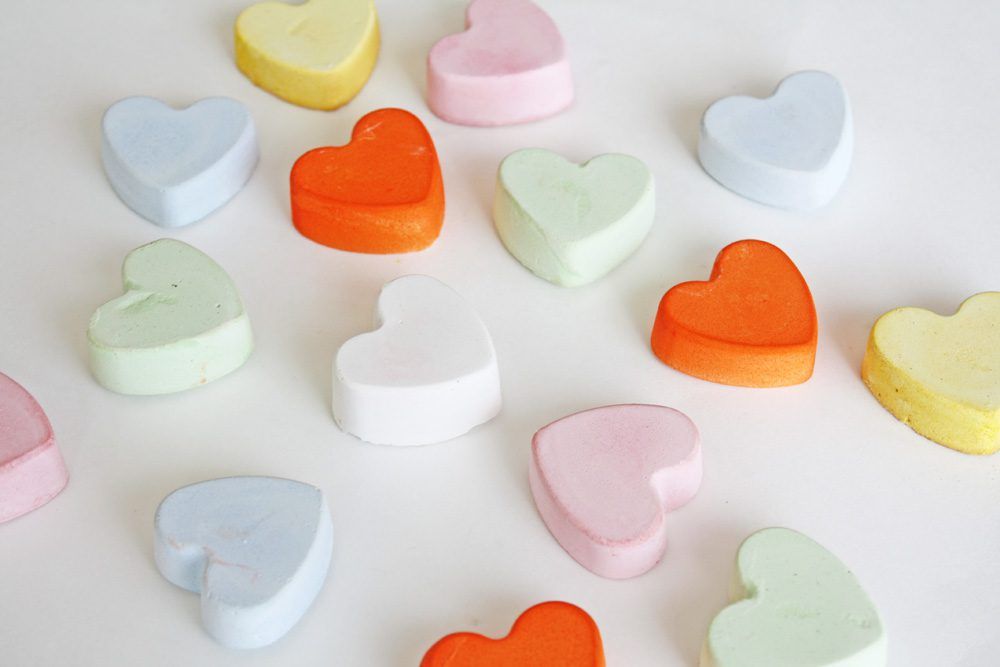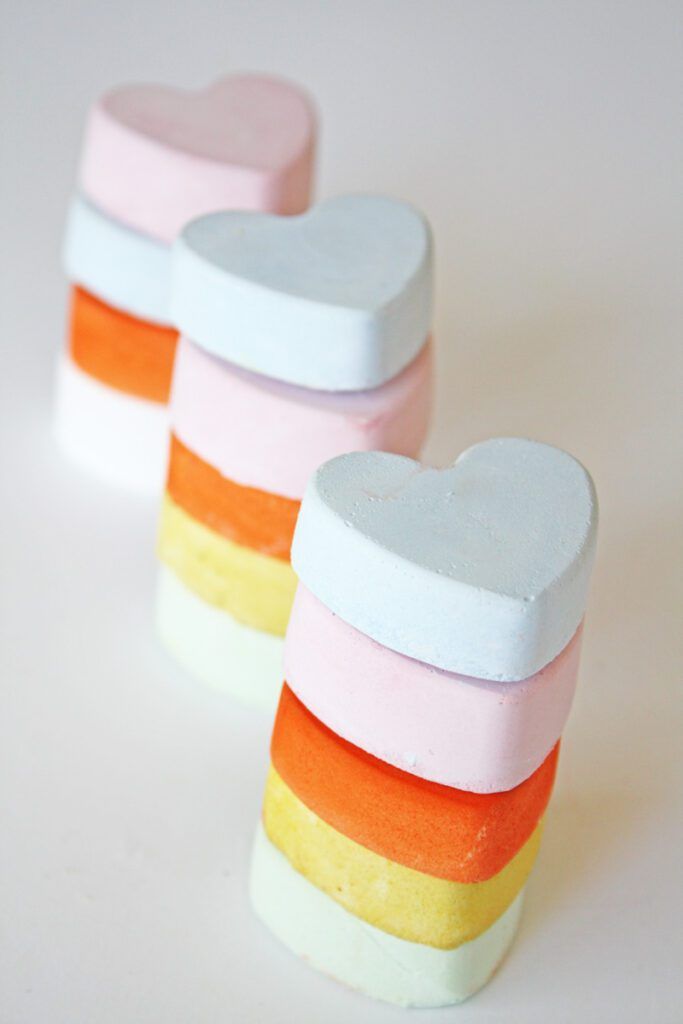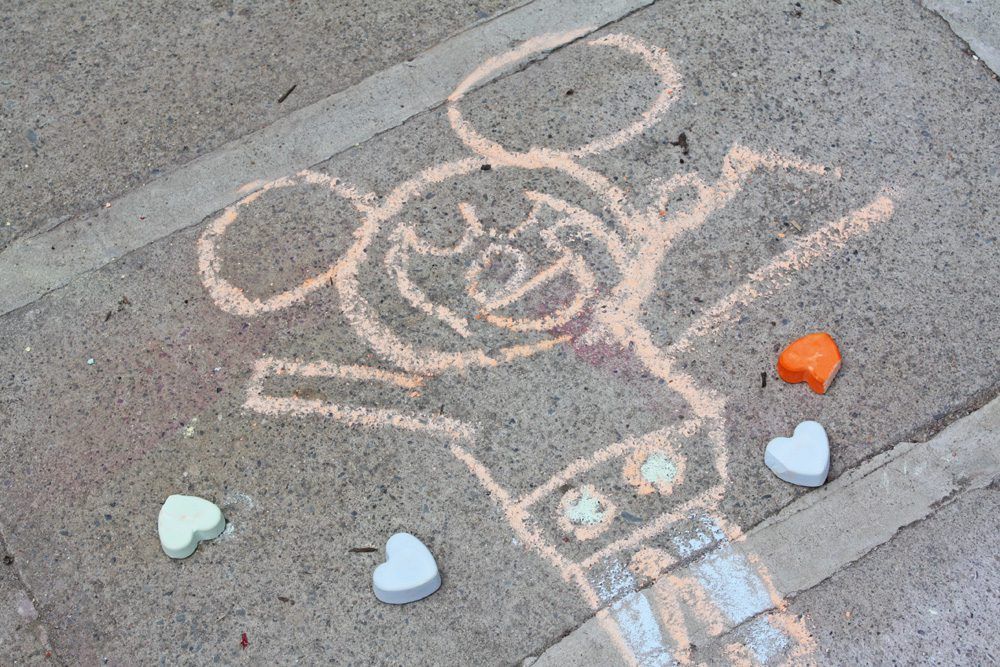 For more great inspirations visit Ella and Annie!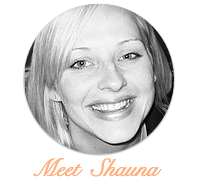 Love this fun activity?  You might also love these…
What fun summer activities do you like to do with your kids?