If you're not a baker, there are still options for you to make darling treats all year long!  These cute pretzel treats are all simple and are great conversation treats for any party (even if it is just with your kids for an after school surprise snack!)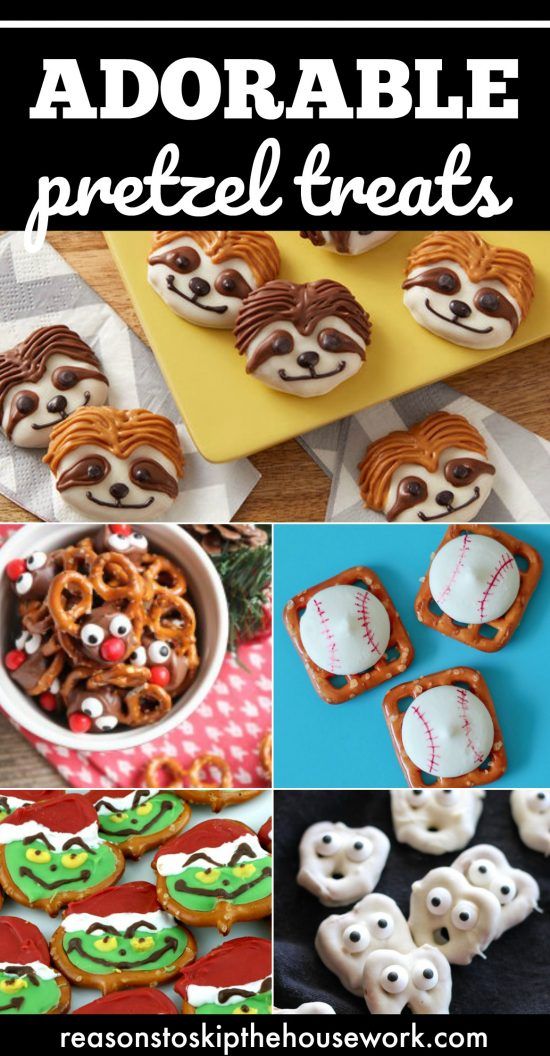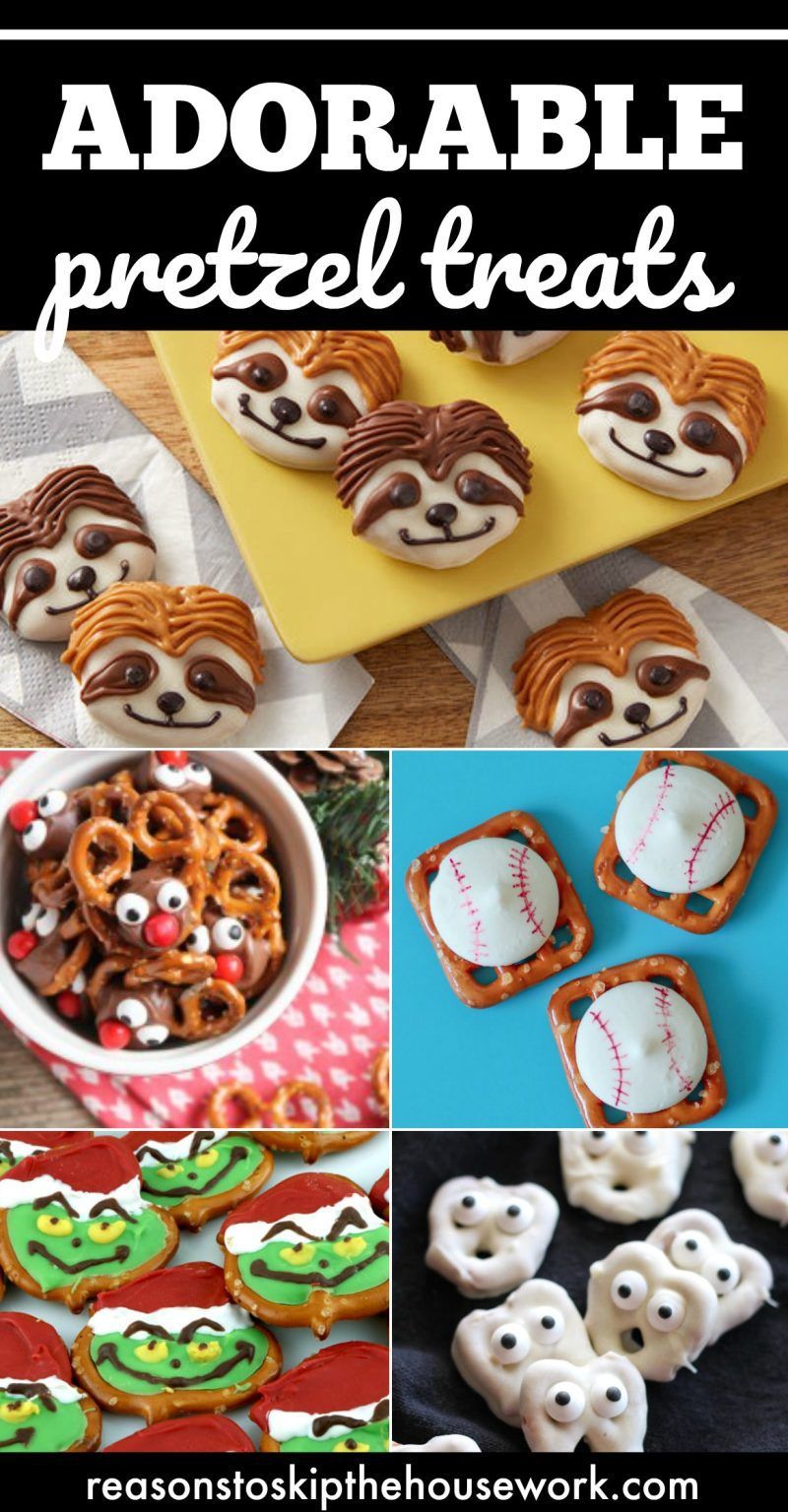 With just a few ingredients, you'll be on your way to making any one of these pretzel treats and being the queen of the holiday!
18 Cute Pretzel Treats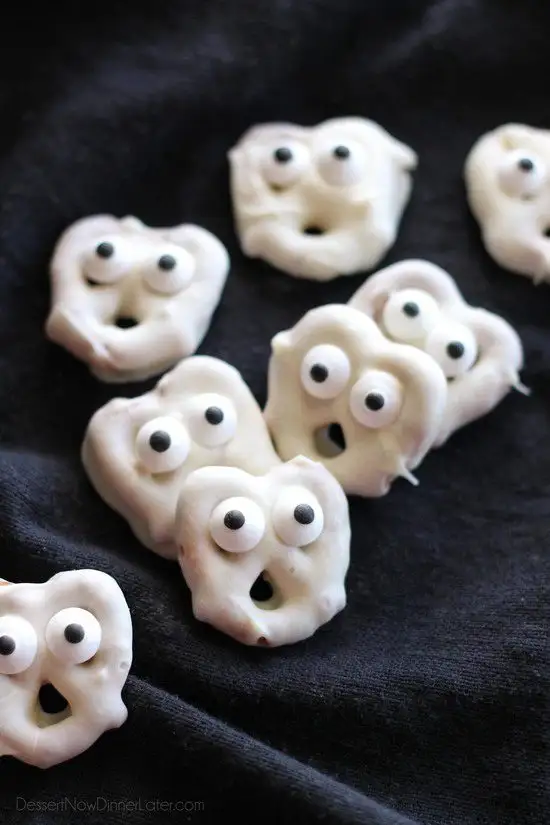 Ghost Pretzels – White chocolate dipped pretzels are made into ghosts with candy eyes and a little bit of imagination. Perfect for your Halloween party! Ghost Pretzels – Dessert Now, Dinner Later!
These sloth pretzels just might be too cute to eat! Sensational Sloth Pretzel Snacks | Wilton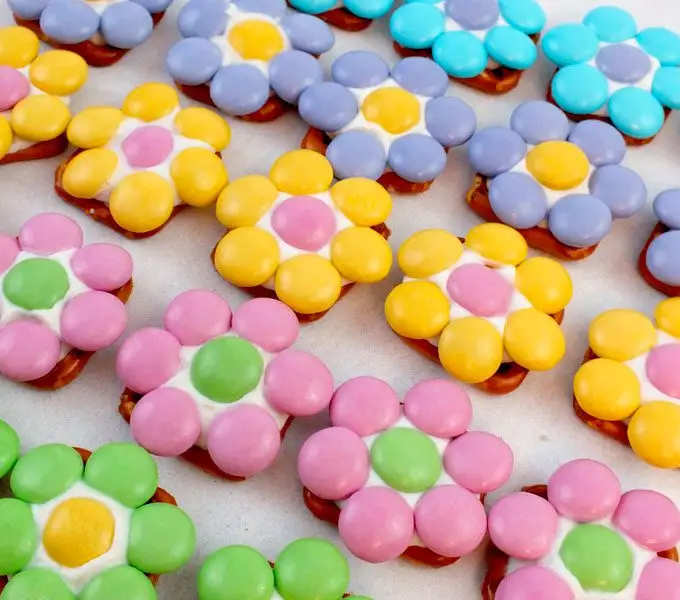 Spring Flower Pretzel Bites – Two Sisters Crafting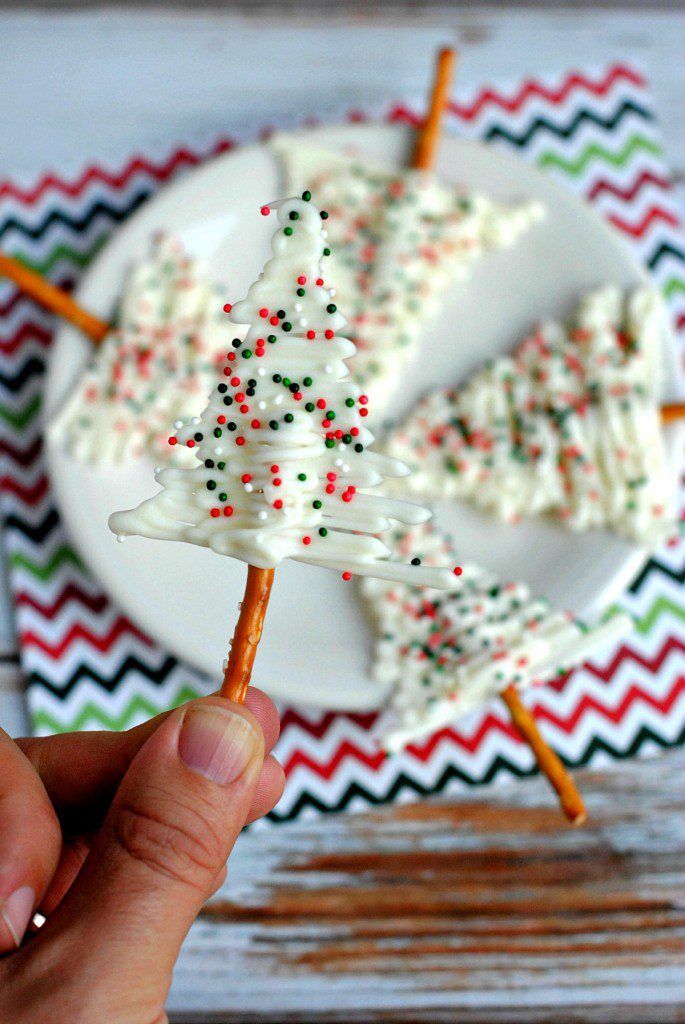 White Chocolate Christmas Trees make for a pretty and complicated looking treat. They certainly make a wonderful addition to any Christmas treat plate! White Chocolate Christmas Trees – Frugal Mom Eh!
Cute little green dude pretzels ALIEN PRETZELS – Butter with a Side of Bread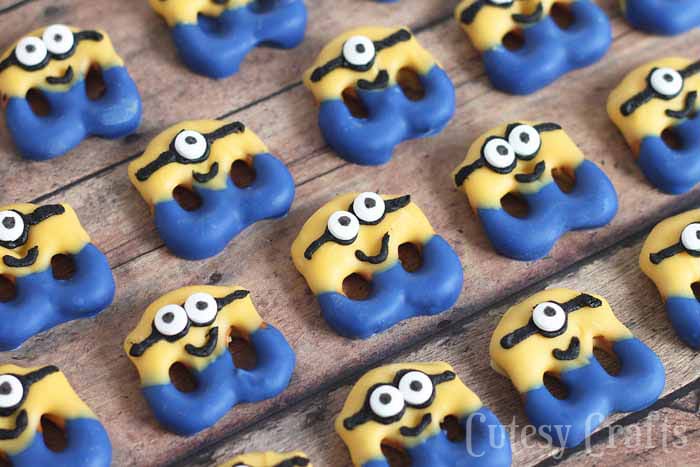 Have a fun movie night with the new Minions movie and make these adorable Minion pretzel treats!  They are so easy to make.  Perfect for a Minions party! Minions Movie Pretzel Treats – Cutesy Crafts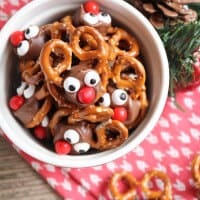 Rolo Pretzel Reindeer – these tasty treats are perfect for the holiday season and so easy to make! Rolo Pretzel Reindeer – I Heart Nap Time
Sweet and salty Pretzel Pumpkins are an easy, fast, adorable Halloween candy! Make a batch for Halloween parties or movie nights! Pretzel Pumpkins Recipe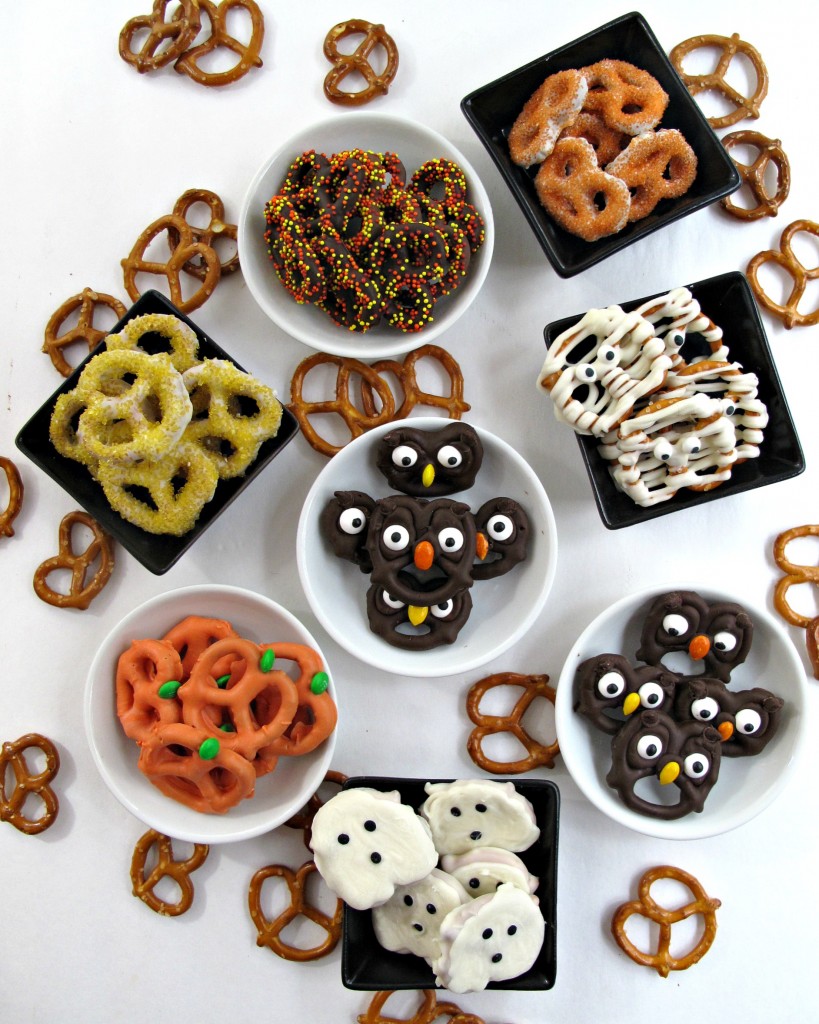 Easy, fast and fun tutorial for 5 chocolate dipped Halloween Pretzel treats. These Halloween Pretzels are guaranteed to spread smiles! Halloween Pretzels- easy, fast and fun! – The Monday Box
Easter Bunny Carrot Pretzel Bites – sweet, salty and delicious. An easy to make Easter Treat that your family (and maybe the Easter Bunny) will love. Easter Bunny Carrot Pretzel Bites – Two Sisters Crafting
These pretzel bunnies and ducks are a cute and super easy Easter treat idea. They take less than 20 minutes to make, and are sure to bring out some smiles! Pretzel Bunnies and Ducks
This St. Patrick's Day shamrock pretzels recipe is so fast and easy that the kids can help make them. Recipe for St. Patrick's Day Shamrock Pretzels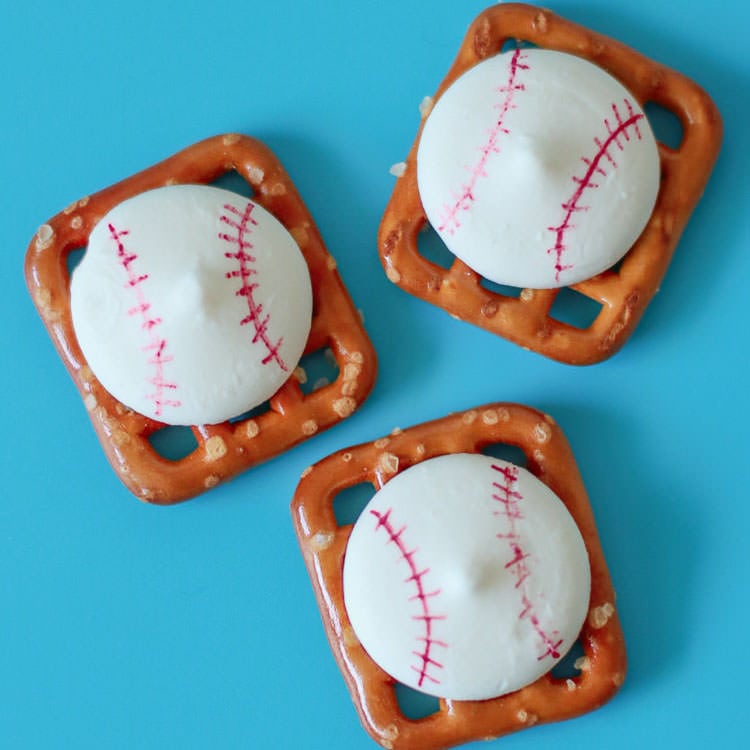 Baseball Pretzel Bites are the perfect treat for your little league games, MLB game day or any baseball themed party! Sweet and salty and so cute! That's What {Che} Said… | Baseball Pretzel Bites – Baseball Themed Snack Idea
This Snowman Pretzels Recipe has been a sensation and they are so easy to make and look great. Be sure to watch the quick video tutorial too. Snowman Pretzels Recipe With Video Tutorial | The WHOot
Sweet little white Pretzel Bunny Butts with fluffy marshmallow tails and adorable pink and white paws will add a touch of whimsy to your Easter baskets. Pretzel Bunny Butts – Cute Easter Treats Video Tutorial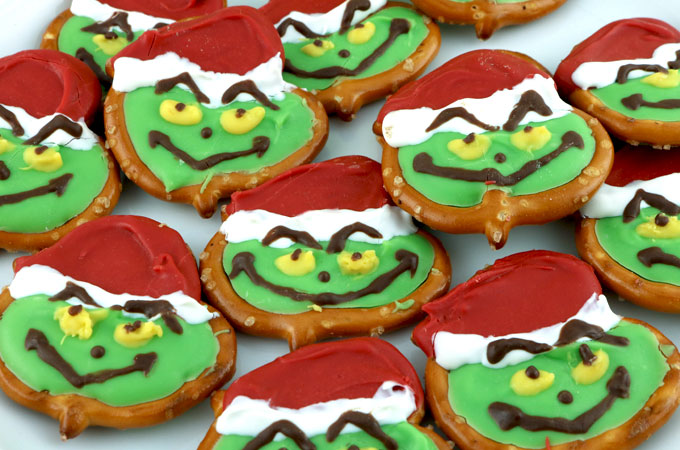 Grinch Pretzels – you'll need pretzels and candy melts to make these adorably sweet and perfectly salty Grinch Christmas treats. Grinch Pretzels – Two Sisters Crafting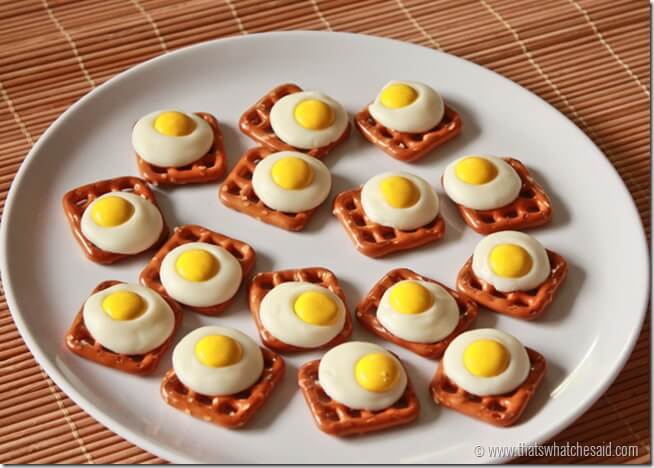 Eggs & Toast Pretzel bites are a fun little treat that combines that favorite sweet and salty combo we all love! That's What {Che} Said… | Eggs & Toast Pretzel Bites
These quick and easy Halloween treats take only minutes to make. easy mummy pretzel treats for Halloween – The Decorated Cookie
Which of these pretzel treats are your favorite? Let us know in the comments!  I'm definitely a little in love with the SLOTH pretzels.  They're just so creative (and almost too cute to eat!)
For other cute party treats, check out these fun posts: