Not only are Chocolate Covered Cherries a great holiday treat, they make a great homemade treat anyone with a love for cherries – will love!
The best part is that they are not as hard to make as you would think!  Most can be made start to finish in under 30 minutes and they're such a sweet treat to wrap up for loved ones or have on hand during Christmas or Valentine's Day for a sweet treat to celebrate!

10 Chocolate Covered Cherries you'll love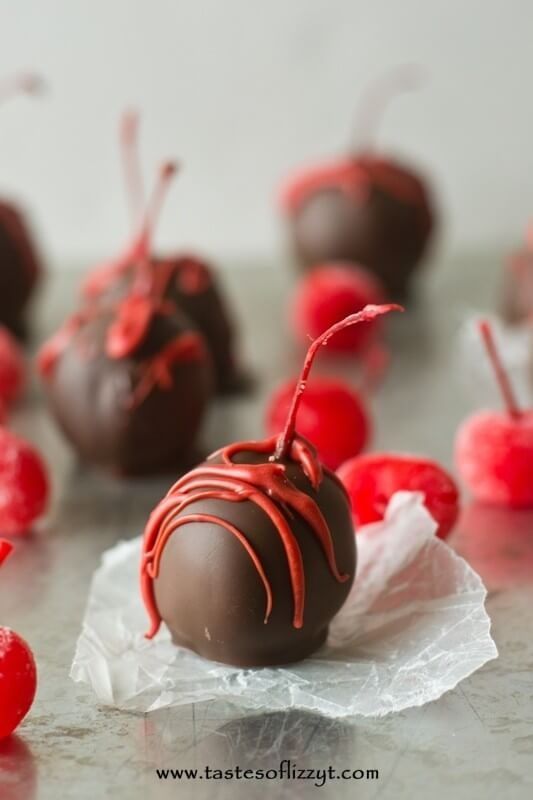 Amish Chocolate Covered Cherries recipe by Tastes of Lizzy T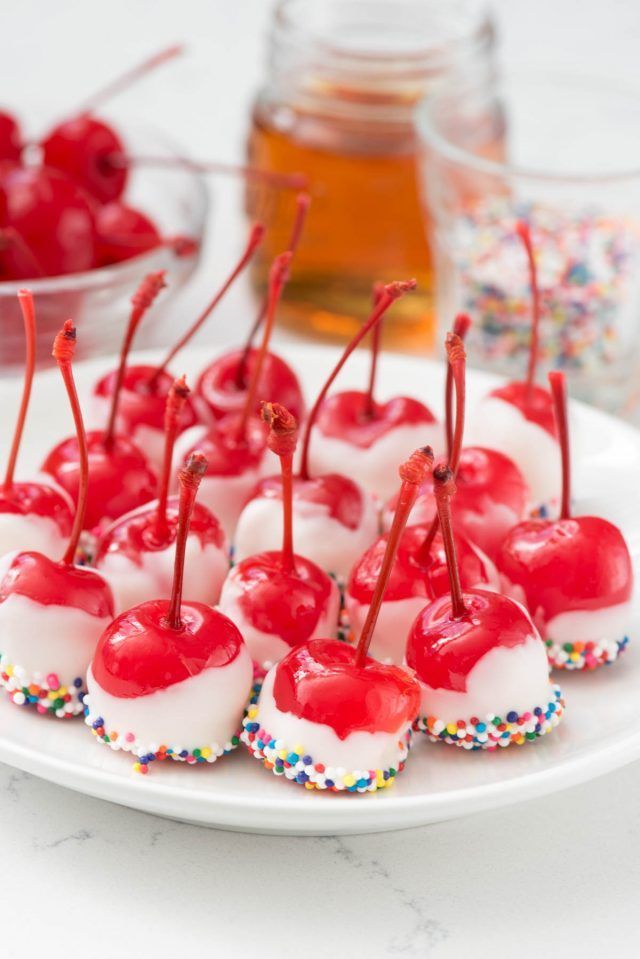 Drunken Cherries recipes by Crazy for Crust – this easy recipe soaks maraschino cherries in alcohol and then you dip them in chocolate. The perfect easy treat!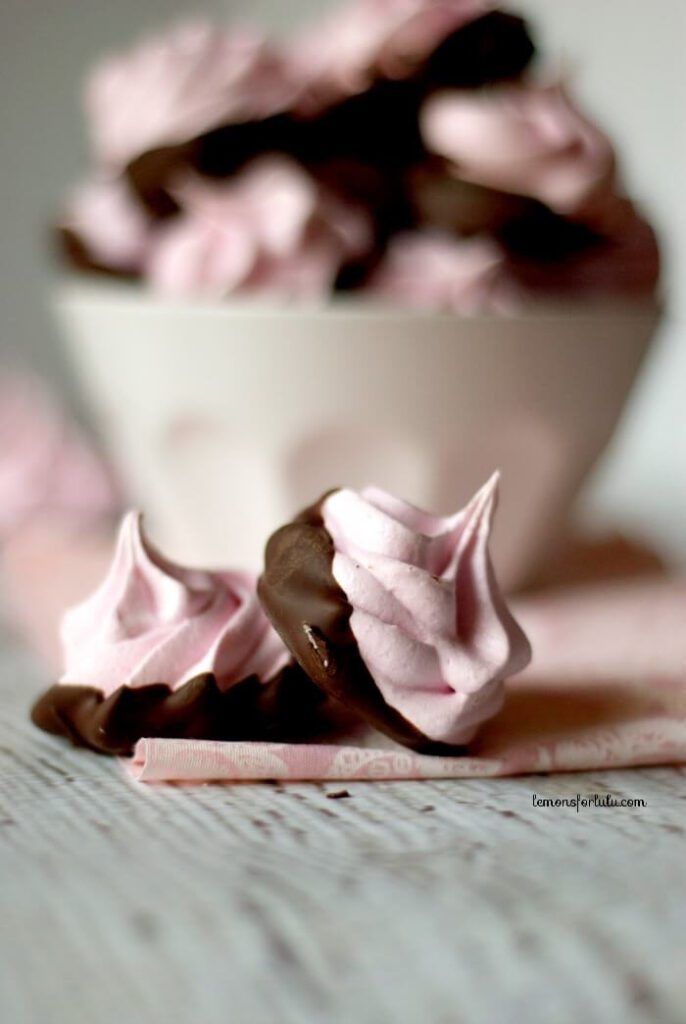 Chocolate Dipped Cherry Meringues recipes from Lemons for Lulu that  are not really cherries, but a light and airy meringue cookie with a hint of cherry flavor!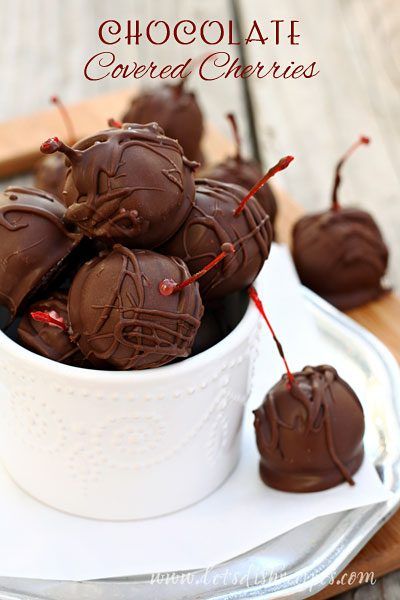 Classic Chocolate Covered Cherry recipe made over at Let's Dish Recipes –  With 4 simple ingredients, these chocolate covered cherries are simple to make and taste like the real deal.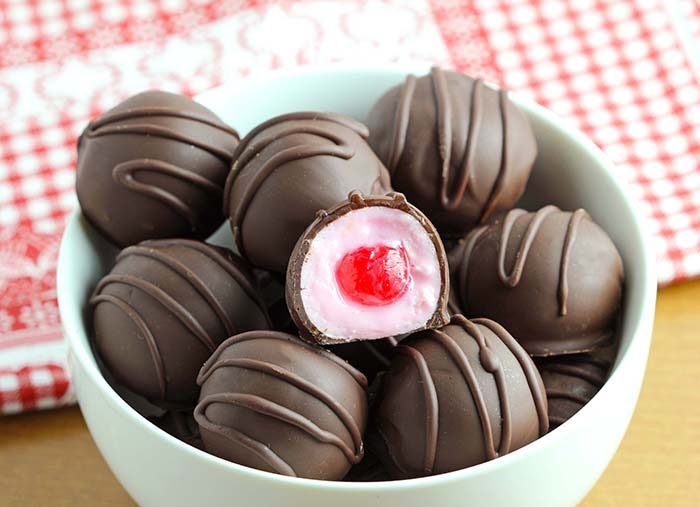 Easy Chocolate Covered Cherries made by Sugar Apron that you can whip up in an afternoon for the sweetest Valentine's Day yet.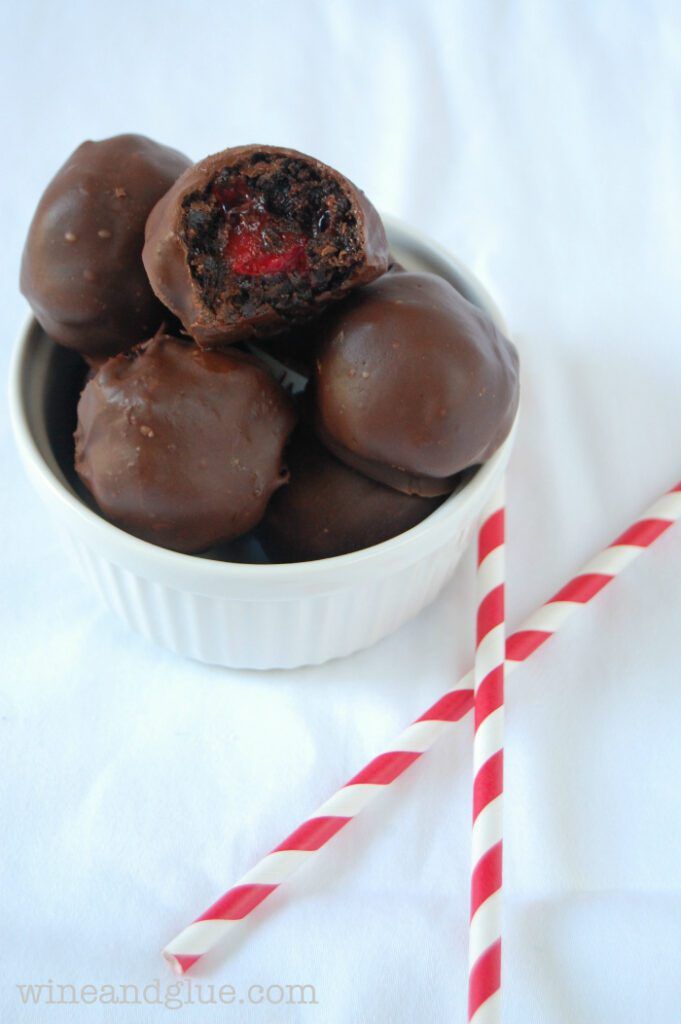 Chocolate Covered Cherry Brownie Bombs from Wine and Glue are the perfect pairing of two delicious treats!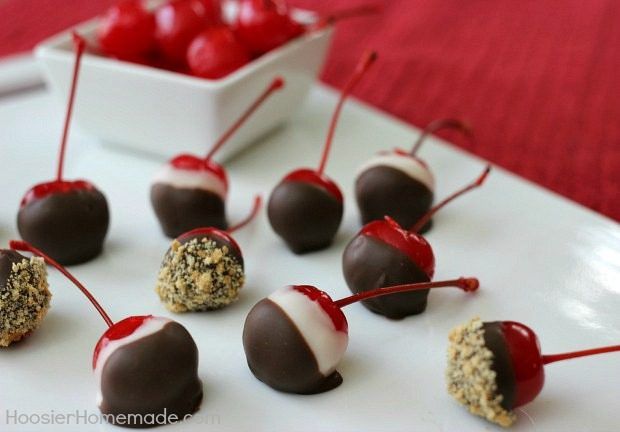 10 Minute Chocolate Covered Cherries by Hoosier Homemade are perfect to add to the top of desserts, cupcakes or just enjoy on their own.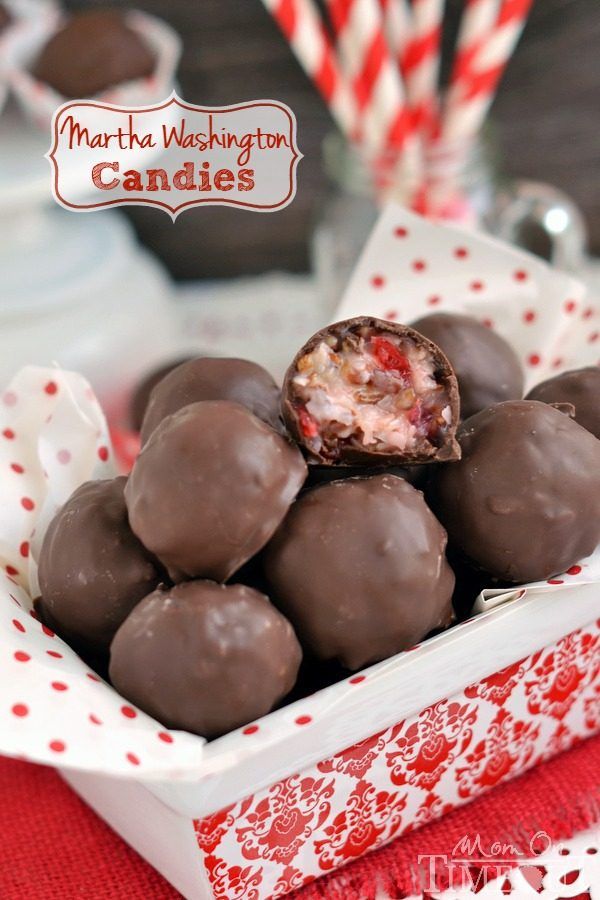 Martha Washington Candies are a great twist on Chocolate Covered Cherries and you can get a great recipe for them from Mom on Timeout.
 Chocolate Covered Cherry Magic Bars from Wine and Glue – These Chocolate Covered Cherry Magic Bars and their brownie base are the delicious candy made into a decadent dessert!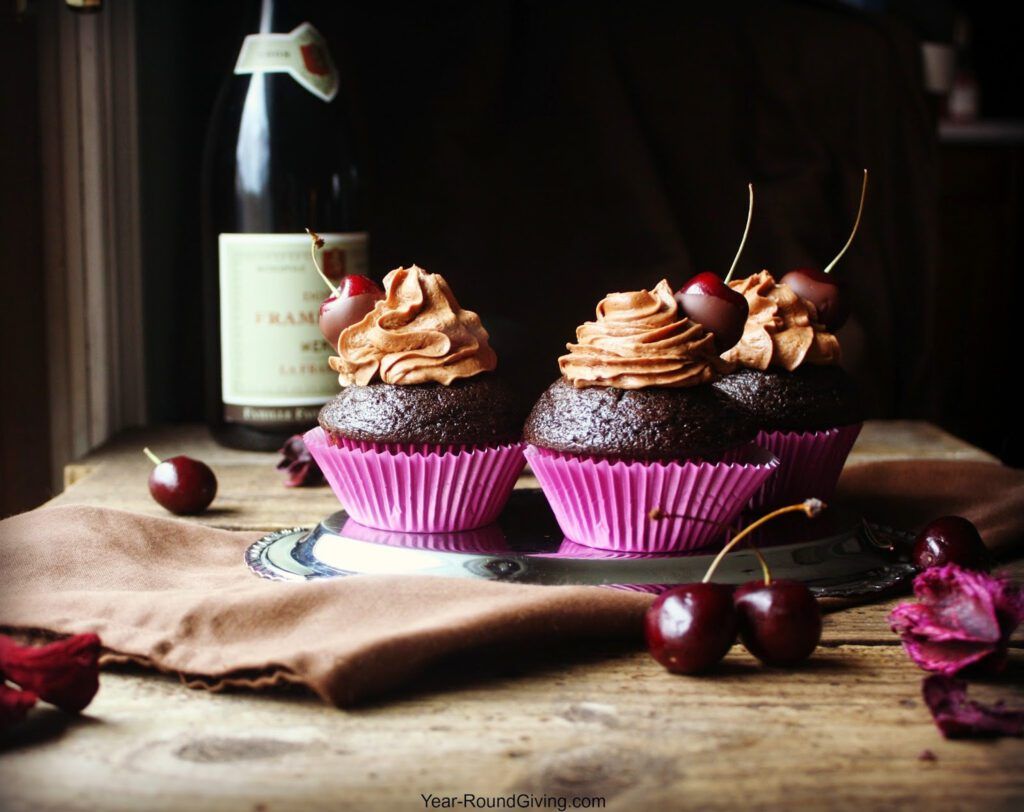 Chocolate Covered Espresso Cupcakes with Chocolate Covered Cherries from Princess Pinky Girl – These cupcakes paired with a red wine will make a romantic dessert for two. Chocolate, Coffee, and Cherries what is there not to love about these cupcakes?
 Looking for a better way to get your chocolate covered cherries in, while using super foods?  Try this Chocolate Covered Cherry Smoothie from One Crazy House – Between the creamy flavor of the cashew milk, the sweetness of the banana, the chocolate and cherries your kids will never know it has two whole cups of green goodness!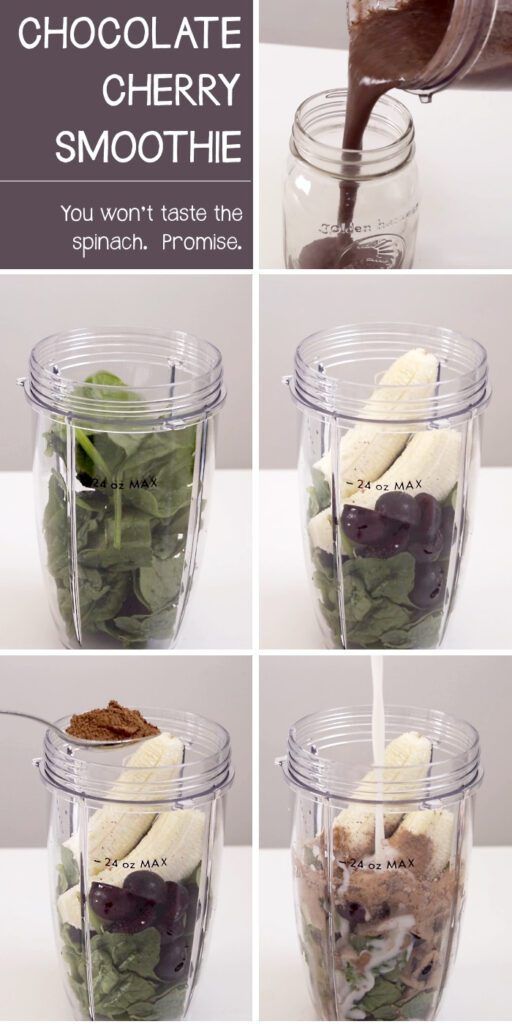 Are you a fan of Chocolate Covered Cherries?  Let us know in the comments.  Usually people love them or completely hate them!