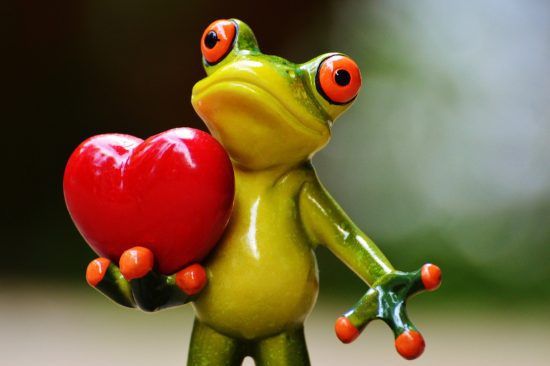 If you love a good cute frog and love to create, we have exactly what you've been looking for.
From fans of Kermit the frog to kids who simply adore their favorite amphibian, these crafts are perfect for finned fans of all ages!
The best part is that these cute frog crafts can be done either on your own or with your family and friends. Let's get right into it and create some of the cutest frog crafts ever!
Top Crafts and How to Make a Cute Froggy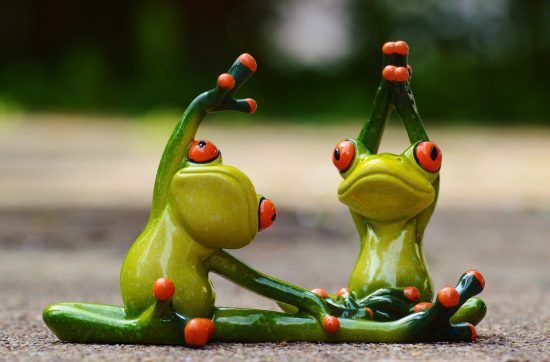 Our crafts aren't going to clutter up your home, either. We have cute frog crafts that go beyond a painted paper plate or a simple drawing.
From greeting cards for your closest friends to a comfy, cozy froggy hat, these super cute frog projects will leave you with tons of handy and adorable things you'll use every day.
Cute frog bucket hat
We'll get started with a great way to work frogs into your wardrobe: a frog bucket hat!
This bucket hat is 100 percent DIY friendly, and all you need to get started is knowledge of crochet.
Take the yarn of your choice in the colors of white, pink, black, and green, a crochet needle, scissors, and the proper hook size.
Related Read: Top 15 Reasons Why You Should Take up Crochet Today
Now you can get started on the main bucket hat!
All you have to do is follow along with the simple tutorial below.
Once you've crocheted yourself a cute bucket hat, you're ready to turn it into a frog!
Start with the eyes by crocheting along with the next tutorial, and then attach them to your hat.
It's as simple as that to make your own hat!
Lollipop frog plush
Frogs are cute, but they're not exactly easy to cuddle. You can fix that problem in no time with your very own homemade frog plush!
This cuddly little cutie is a perfect gift for kids and as well as a great desk buddy.
Start by gathering up the proper material. You'll need the fabric of your choice, sewing supplies, and stuffing in order to get started!
Cute frog keychain
Do you want to be able to take a cute frog with you everywhere you go? If so, a froggy keychain is exactly what you should make!
Its super simple and cute design is easy to pull together — all you need to make it are a few beads, glue, string, a pair of scissors, and a key ring.
You'll want to cut your string so it's 60 inches long. Then use a couple of dabs of glue to stiffen the ends of the thread so it's easy to slip through beads.
Once the glue dries, you'll want to attach your keyring to your thread.
Now you can begin to attach the beads to your string! Slide three green beads onto the left-hand string, and then take the right-hand string and slide that through the beads, too.
Then pull both of the sides of the string until the beads are snugly against the keyring.
Then repeat the process with one black bead, two green beads, and another black bead. This will form the eyes. Then use five more green beads to continue and create the neck.
Now you can start on the arms! On one string, thread on four green beads and three yellow beads, and then feed the cord back through the green beads. Pull the string tightly to create the arm.
Repeat the previous step on the other side to make a second arm, and then use five more beads beneath them.
Then use six green beads on the left-hand side, using the same method of threading the string back through the beads. Repeat this step and attach six more.
Now take five green beads to shape the end of the frog, and use five more green beads and three yellow beads to create the back leg after the previous five beads have been secured.
Shape the second leg, tie a knot to keep everything in place, and remove any extra cord.
After that, you're done, and your new cute frog keychain is ready to be used and follow you everywhere!
Cute frog greeting card
This next cute frog project is perfect for birthdays, graduations, and all other special occasions because greeting cards go anywhere!
This project is fully customizable, so you can make a special, unique card every time you need one.
Start by taking the paper of your choice and folding it in half to form the card itself. We recommend using a type of paper that isn't flimsy for the best results.
Now take a moment to decide what you want the outside of your card to look like. Choose your colors and your art supplies.
You can use crayons, pencils, markers, glitter, paint, and anything else that speaks to you to make your card extra special!
We're sure you want a frog on your card somewhere, whether it's inside or outside, so we're going to give you the perfect guide on how to draw a cute frog.
You can place this adorable little guy anywhere you want — get creative!
Once you've drawn your cute frog, you can add a message inside if you want. Here is where you can put a joke, a personal message, or an inspirational quote. Don't forget to sign it!
Then all there is to do is add any extras and decorations before you tuck it away in an envelope and give it to the person of your choice!
Crochet frog phone case
Plush phone cases are all the rage, especially because almost everyone sleeps with their phone in bed.
This is another craft that calls for crocheting, so make sure you have the yarn of your choice at the ready along with your favorite trusty crochet needle!
Then all you need to do is follow along with this no-nonsense tutorial, and then get ready to slip your phone into a cuddly case you'll never want to put down!
Origami frogs
Origami is a form of art that involves folding paper to create beautiful works of art.
It can be somewhat complicated to master, and the only way to get better is to practice! And what better way to practice than making origami jumping frogs?
For this traditional model, you'll want colored six-by-six-inch origami paper, and a will to learn!
The best way to learn origami is to watch someone else, so we urge you to follow along with this tutorial — good luck! We know you can do it!
Clay froggy friends
The best knick-knacks are always homemade knick-knacks! And if you love to work with clay, this is a great project to take up an afternoon.
You can make clay frogs of any shape and size, but just in case you want a specific tutorial, we'll walk you through making your own cute clay frog.
You'll need white, black, and green clay, a cutter, and a clay shaper. You can also use liquid clay if needed.
[amazon fields="B08QZ69GJM" value="thumb" image_size="large"]
[amazon fields="B08QZ69GJM" value="button"]
Start by taking your green clay and rolling it into an oval. You'll want it to be closer to a lopsided circle in shape, as it's supposed to be your frog's body.
Then take another, small amount of your green clay. Split it into two and roll them into raindrop shapes.
Take each of your raindrops and place them each on one side of the frog's main body, with the thinner end of the raindrop pointing down.
Now you'll want to take six more small clay teardrops and attach them to the bottom of the frog's leg — that's the thinner end of the teardrop.
The six teardrops that you shaped and attached are the frog's toes and should help your frog stand on its own.
Once the entirety of your frog's body has been finished, you can start on the eyes!
Roll two small balls of white clay, a flat green circle, and two very small circles of black to act as the pupils. cut the flat circle down the middle so you're left with two green semicircles.
Press the black circles onto the larger white circles so that they resemble eyes, and then use the green semicircles to make eyelids.
Attach the eyes to the top of the frog, and then put a smile on the front of your frog's face. After that, you're done!
Cute frog ring
Another crucial piece of froggy fashion is a clay frog ring. And sometimes the best accessories are homemade!
For this fun frog craft, you'll need some polymer clay of your preferred color. We recommend a light green.
The best way to make your very own polymer clay frog ring is to roll out your clay so it's nice and flat, and then take a pair of scissors and cut it into strips.
Take a strip of your desired thickness and wrap it around one of your fingers. You'll want to flatten the clay down so the ring is sturdy and stays together.
Now slip the clay ring off of your finger and place it on a baking sheet, baking it in your oven for around 15 minutes.
After your ring is hardened and cool, you're ready to add on the details.
Take two smaller lumps of clay and attach them to one end of the ring to make the frog's eyes.
Once you've attached the frog's eyes, you're ready to put the ring back in the oven and bake it again for another 15 minutes.
Once they've cooled down again, you're ready to paint them!
Related Read: 20 DIY Spring Outdoor Projects
You can paint your frog any color you like, as long as you paint it a solid color first! After it's one solid color, you can paint two dots on the eyes and a little smile.
You can even add some blush to make the ultimate cute frog ring!
After that, just allow it to dry, add your glaze, and then wear it around!
And don't worry — we know that some people are visual learners, so we've included a video tutorial!
Cute frog mask
It's a good idea to have a mask around, and the ultimate way to make the best of things is to express yourself through a homemade mask!
This is a simple sewing project, so you won't need anything fancy to get the job done.
Gather up a pair of scissors, fabric with a frog pattern, and a sewing machine. Don't forget the thread of your choice in color!
You'll also need a ruler because it's always good to measure twice before you cut.
When you have all of your materials together, you're ready to follow along with the easy tutorial below.
A cute frog mask is perfect for showing off your love for your local amphibian friends, and the best part is that you can get creative and come up with tons of different designs!
[amazon bestseller="fabric with frog print" items="5″]
Hop to It!
Now you have tons of fun cute frog crafts to busy yourself with! From sewing to clay to drawing, you've got the best list of frog crafts out there.
Whether you're making something for your best friend or you're treating yourself and making something new, we hope your projects turn out amazing!
Which cute frog craft do you want to do? Do you have any other cute frog crafts of your own?
Leave us a comment down below and let us know! We're always looking forward to reading what you have to say.
---
Mady Oswald is an author and freelance writer in both realism and fiction, with a love for baking and animals.