If you're lucky enough to have an iPhone, and lucky enough to have it running iOS8, I'm about to make your life more entertaining!  Find yourself in the kid pickup line at the school parking lot with nothing to do?  Waiting for the doctor for far too long?  Whip out your phone and have a conversation with Siri – at the minimum, you'll make those around you think you've lost your mind, which is pretty funny in itself!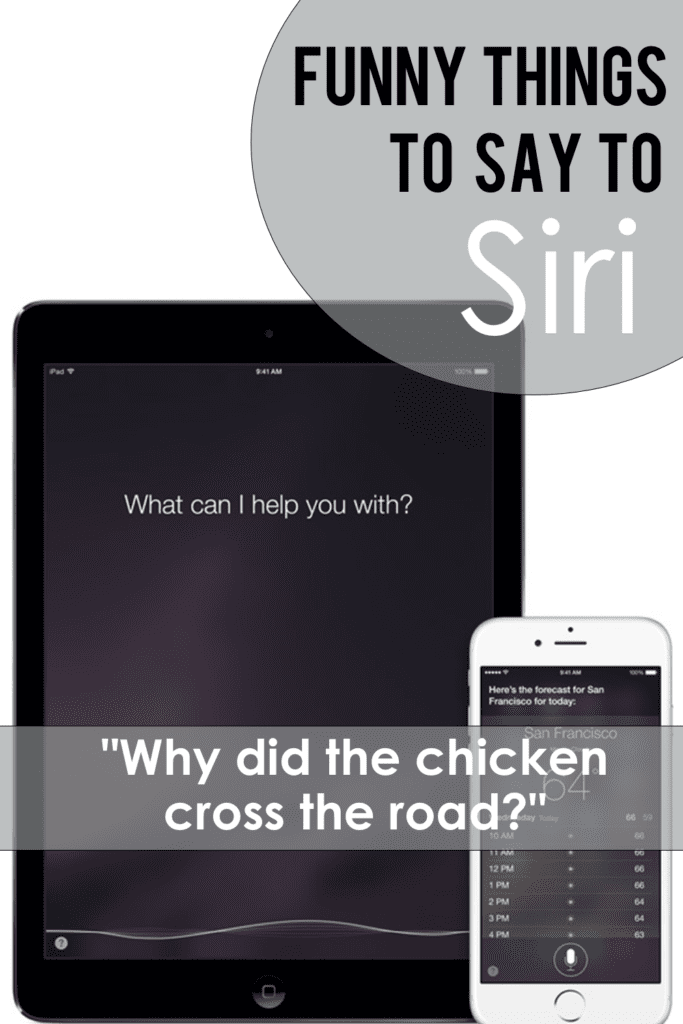 Here are funny things to say to Siri for good entertainment!  
What is the meaning of life?
Siri, talk dirty to me.
Testing 1,2,3 (not funny the first time, but do it a few times  OR try doing Testing 123, Testing 1,2,3)
Who's on first?
I'm so, so tired Siri.
I love you, Siri.
Do you have a family?
What's your favorite movie?
Are you a girl or a boy? then What are you?
I'm sorry, I don't understand what you said.
Knock, knock.
You're so funny!
Happy Halloween!
Merry Christmas! (try it ON Christmas, AND on other days too!)
What's my name?
Are there any planes above me? (LOVE THIS ONE!)
Why did the chicken cross the road?
Supercalifragilisticexpialidocious
Did you ALSO know that you can now activate Siri without touching your phone?  With iOS 8, when your phone is plugged in, you can still use Siri by simply saying, "Hey Siri."
To turn the feature on, go to Settings→General→Siri→Allow "Hey Siri."
If you've had a great conversation with Siri, I'd love to hear it below! I never know when I'll be stuck for hours on end with nothing to do!