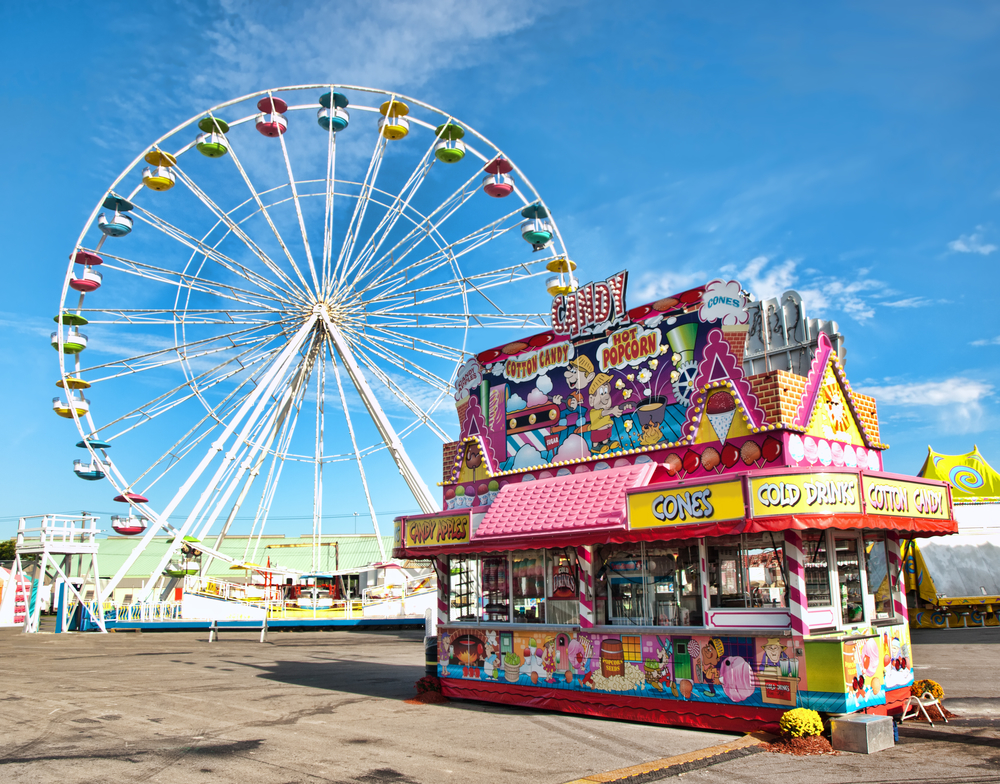 When you need a break, visiting the best amusement parks is one way to leave all your troubles behind. In this review, we look at the best amusement parks in the USA that will inspire you (and your inner child) to play hooky.
Best Amusement Parks FAQ
1. What Is an Amusement Park?
Remember when you were a kid, and the fair or carnival would come to town? Well, we suspect they built amusement parks in response to that collective excitement felt during those times. Amusement parks are large outdoor spaces permanently reserved for ongoing carnival-like fun.
2. What's the Difference Between Amusement Park and Theme Park?
Amusement parks and theme parks are terms often used interchangeably, and to many guests, they are the same thing. Both parks have the same kinds of activities to partake in, but there are some differences.
Theme Parks
Theme parks have a single theme that they build the entire park around. For instance, Universal Studios Hollywood is a theme park. All the attractions at Universal Studios Hollywood revolve around films the studio has released. Their big attractions, like The Wizarding World of Harry Potter, Fast & Furious Supercharged, The Simpsons Ride, and Revenge of the Mummy, all fall within the theme of the park.
Amusement Parks
Amusement parks take a more laissez-faire approach to curating rides and attractions. Usually, an amusement park will section the park into themes, but the overarching theme of the park isn't overly emphasized.
Our Review
For this review, we aren't as focused on the terminology as we are offering you ways to get adrenaline and endorphins pumping while skipping housework. We've got some of both under the general amusement park heading.
How We Reviewed
We went topsy-turvy in our travels to find the best amusement parks in the US. With our walking shoes on, we set out to try every ride, eat every funnel cake, and spend too much trying to win an oversized plush toy. To compile this list of the best amusement parks, we looked at every park's ride selection, options for adults and children, entertainment, pros and cons, and price.
What We Reviewed
Six Flags Great America, Illinois
Disneyland, California
Hersheypark, Pennsylvania
Kings Island, Ohio
Six Flags Magic Mountain, California
Cedar Point, Ohio
Busch Gardens, Virginia
Universal's Islands of Adventure, Florida
Disney's Hollywood Studios, Florida
Knott's Berry Farm, California
Six Flags Great America, Illinois
Features
Six Flags Great America is an amusement park located just north of Chicago that's world-renowned for its thrill rides. If rollercoasters are your thing, this is one of the best places to get your scream on.
The park features an incredible 12 rollercoasters and four other off-the-rails, gut-dropping attractions. Great America is where you'll find the famous BATMAN The Ride, the record-breaking wooden coaster Goliath, and The JOKER—a free-flying coaster experience like no other.
Fret not if you're in the camp that would rather keep your stomach out of your throat. Six Flags Great America has loads of family rides, kids rides, live music, shows, shopping, and events to keep you entertained.
Pros
Affordable ticket pricing
Excellent thrill ride options
Suitable for children
Open weekends in winter
Cons
Illinois is cold in winter
Disneyland, California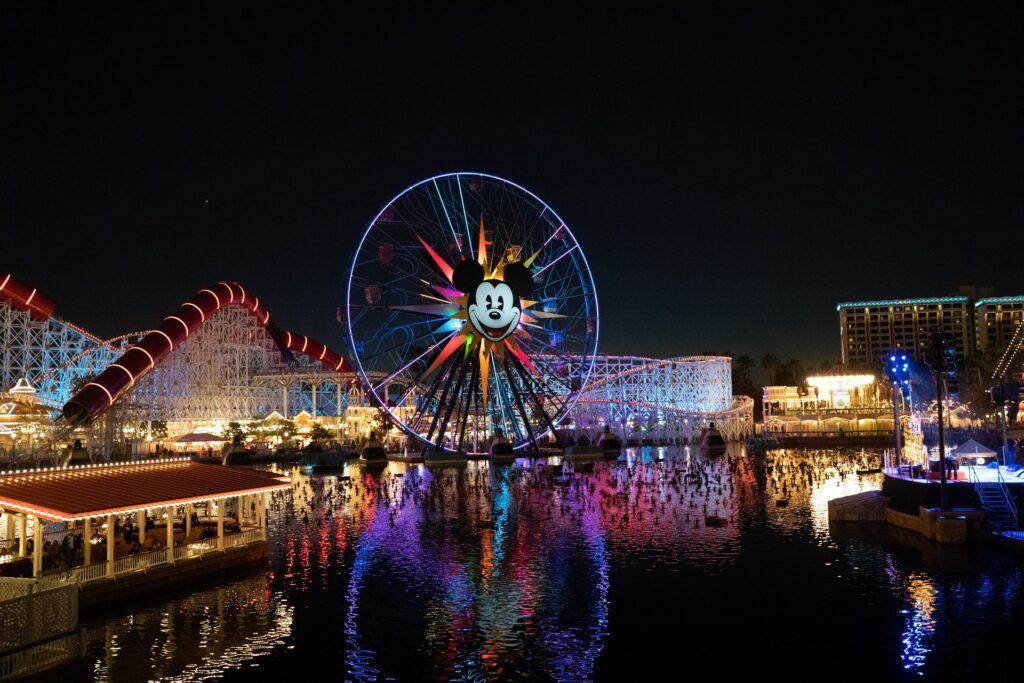 Features
Disneyland in Anaheim, California is one of the famous theme parks in the US with loveable Disney characters at every turn. They break the park up into different landscapes that transport visitors into new worlds every step of the way. The park whisks visitors away to the enthralling worlds of Star Wars: Galaxy's Edge and Fantasyland on their magical journey throughout the park.
We can't forget the most beloved attractions found in Disneyland Park. Cherished rides like It's a Small World, Haunted Mansion, and Pirates of the Caribbean are among fan favorites. Disneyland creates incredible holiday-themed attractions for Halloween and the winter holidays. Whether you want to get spooked or leisurely enjoy the magnificent winter light display, Disneyland delivers.
Pros
Disney theme is heartwarming and nostalgic
Many family-friendly rides and experiences
Cons
Naturally long lines in high season
Tickets pricing is on the higher side
Hersheypark, Pennsylvania
Features
What's better than chocolate? Eating chocolate at a theme park, of course. Hersheypark in Hershey, Pennsylvania is a Hershey's chocolate-themed amusement park. They fill the park with all the offerings you expect in a theme park, plus chocolate. Hershey's Chocolate World sells a massive variety of the brand's sweet treats, souvenirs, a free tour, and tutorials for how to make chocolate.
If that's not exciting enough for you, the park also offers thrill rides like Storm Runner, Skyrush, Great Bear, and Fahrenheit to get your blood pumping. For hot Northeastern days, Hersheypark includes an 11-acre water park filled with tubes and pools and splashing galore. The full-fledged amusement park is one of the best amusement parks for kids and adults alike. Enjoy family-friendly fun on Reese's Cupfusion, an interactive video mild thrill ride for all ages.
Pros
Amusement park and water park in one
Chocolate at every turn
Enjoyable for kids and adults
Cons
Isn't consistently open throughout the fall and winter months
Kings Island, Ohio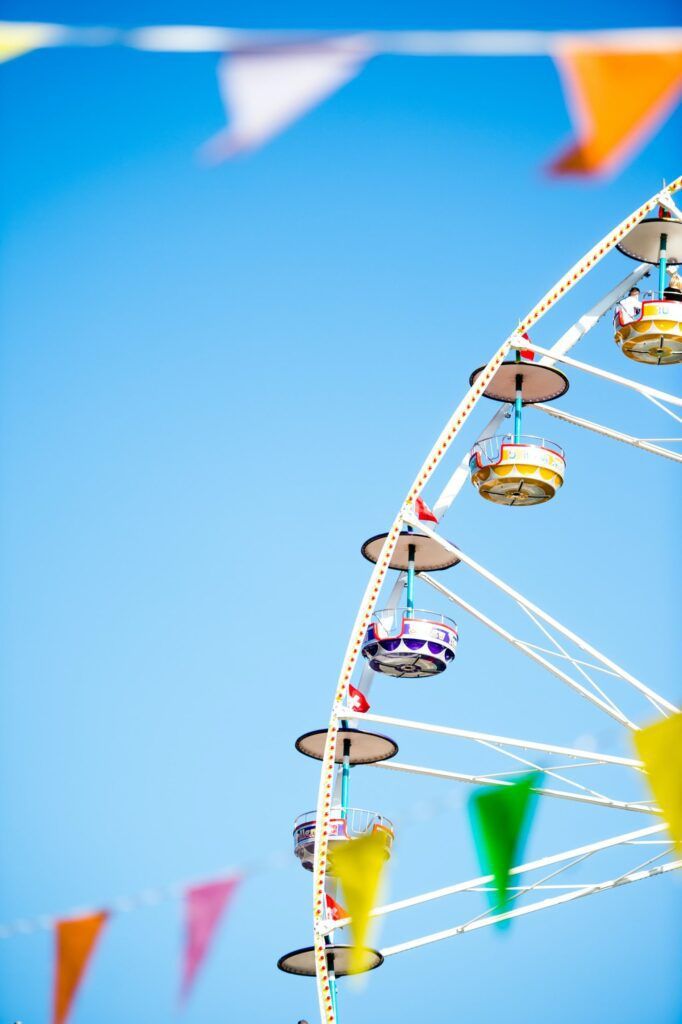 Features
With over nine miles of roller coaster track, Kings Island northeast of Cincinnati in Mason, Ohio is a thrill seeker's dream. Fly on The Beast, Diamond Back or any of the 15 roller coaster options in the park. If you are bringing little ones on your adventure, the park even offers coasters for kids in the 3′ to 3'8″ range.
Kings Island cultural attractions like the Eiffel Tower observation deck let you view the landscape for miles around, and the restaurants add a variety of worldly cuisine. Although this theme park has been around since 1971, it offers all the exciting entertainment the modern world expects. With a self-contained Soak City water park and children's worlds like Planet Snoopy, Kings Island is a must-see for any amusement park lover.
Pros
Moderately priced
Theme park and water park
Family-friendly
Many roller coasters
Kempt
Cons
Six Flags Magic Mountain, California
Features
Home to Goliath, one of the tallest and fastest roller coasters in the world, Six Flags Magic Mountain in Los Angeles County, California is one of the best amusement parks. Another park that has been around since 1971, Magic Mountain is on every roller coaster fan's best-of list. With 19 gravity-defying tracks, the park holds the world record for the most roller coasters.
Magic Mountain takes pride in their record-shattering thrill ride reputation. Twisted Colossus, another of the park's world-famous rides, is one of the longest hybrid coasters. Full Throttle is one of the longest and fastest looping roller coasters. The park offers plenty of family-friendly rides, shopping, entertainment, and dining options, but at Magic Mountain, thrill rides reign supreme.
Pros
Tons of exceptional roller coasters
Open late
AAA ticketing discounts
Cons
More expensive than some other Six Flags
Cedar Point, Ohio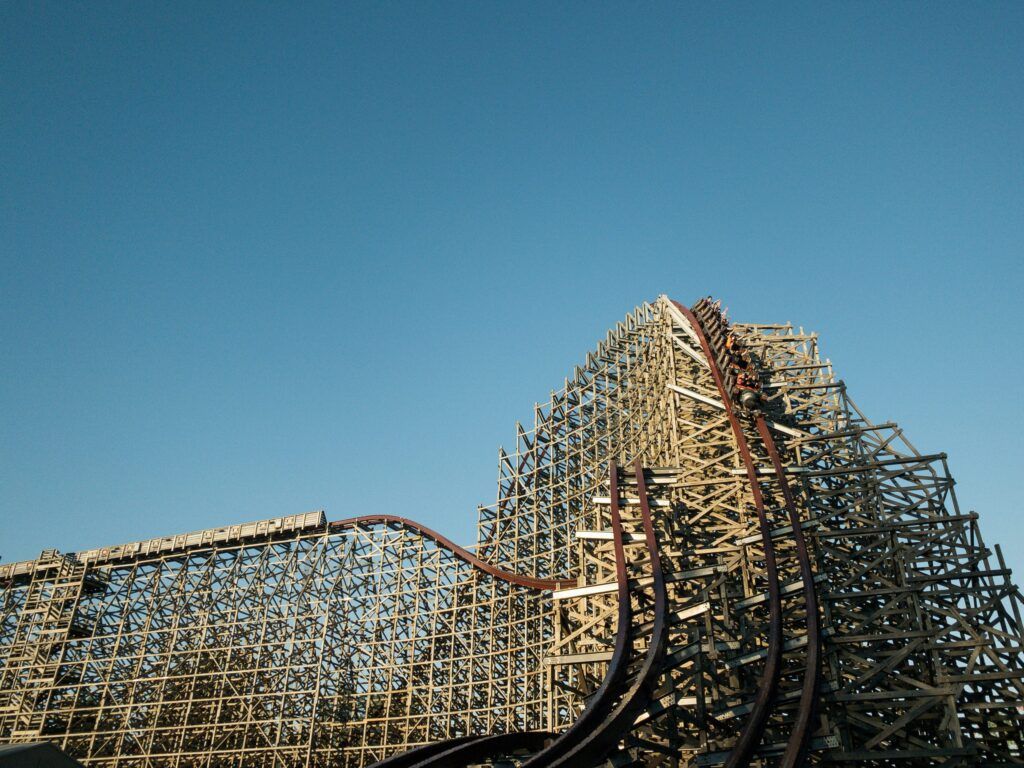 Features
Cedar Point, in Ohio on a peninsula in Lake Erie, calls itself The Roller Coaster Capital of the World. First opened in 1870, this park is the second oldest amusement park in operation today. It's also the only park in the world with six roller coasters reaching 200 feet or more. Cedar Point contains 18 roller coasters in total with the Top Thrill Dragster boasting speeds of 120 miles per hour.
Steel Vengeance offers guests a ride on the tallest, fastest, and longest hybrid coaster on the planet. Other favorites include Maverick, which is especially enjoyable from the first car. Coasters aside, the park offers a water park, shopping, attractions, dining, and shows for multi-day enjoyment for every member of the family.
Pros
World-class roller coaster roster
Stunning views of Lake Erie from rides
Water park inside
Cost-effective pricing
Cons
Only open May through October
Busch Gardens, Virginia
Features
Busch Gardens has two locations, but we prefer the Williamsburg, Virginia location for simple reasons. Williamsburg is the home of some most thrilling roller coasters we've ever experienced: Apollo's Chariot, Verbolten, and Alpengeist are among our favorites. We also like the serenity of the countryside of Williamsburg, which makes getting the park much more manageable.
The Florida location may have more exotic animals, but the Virginia animals shows are fun to take part in and watch. Tickets to the Williamsburg Busch Gardens also include entry into the Water Country USA water park for a much-needed respite from the heat during the summer.
Pros
Excellent coaster options
Less crowded
Ticket's also valid for Water Country USA
Cons
Universal's Islands of Adventure, Florida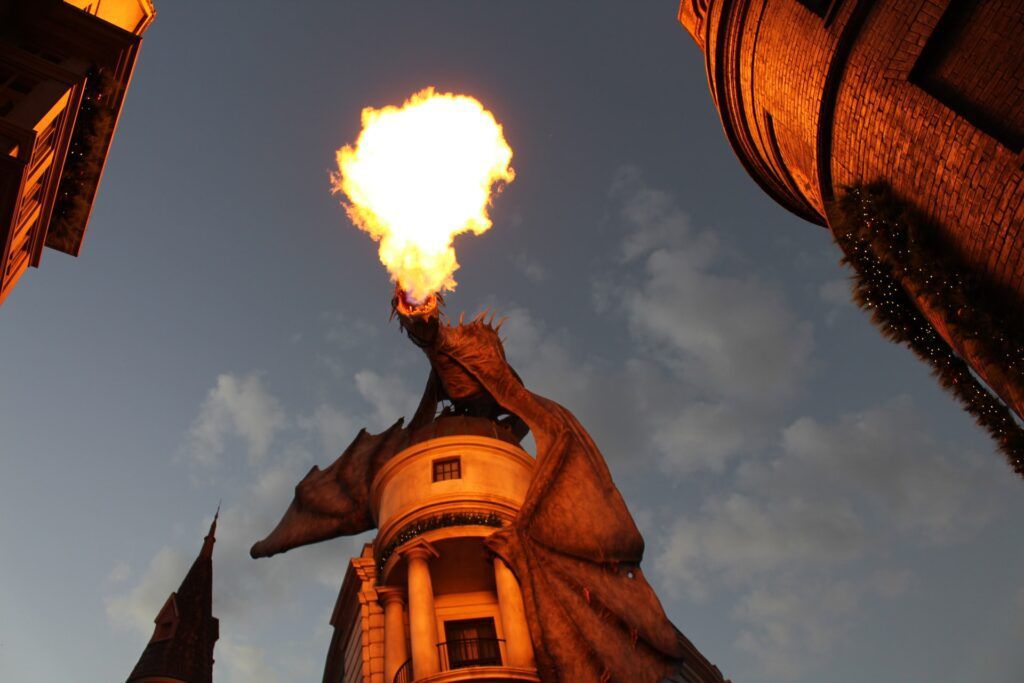 Features
Islands of Adventure is a true theme park that celebrates the movie magic of Universal Studios. In Orlando, Florida this park offers worlds dedicated to the Harry Potter, Jurassic World, Dr. Seuss, and Marvel favorites like The Incredible Hulk and The Amazing Spider-Man.
Whether you want to stroll around Hogwarts, get up close and personal with a velociraptor, or listen to the hilarious oracle of The Mystic Fountain, Universal's Islands of Adventure will keep you and yours entertained for hours on end.
Pros
Favorite films come to life
Thrill rides and chill rides
Many dining options
Cons
High traffic in the busy season
Disney's Hollywood Studios, Florida
Features
If you're a fan of Star Wars and Pixar, definitely add Disney's Hollywood Studios to your must-see list. Star Wars is a big deal at this park, and it features attractions that prove it. Enjoy the park's Star Wars: Galaxy's Edge, Star Wars: A Galactic Spectacular, Star Tours–The Adventure Continues, and Jedi Training: Trials of the Temple.
Toy Story Land shrinks visitors down to toy size to give a fully immersive experience of the film. Have your picture taken with Woody and take rides on the Slinky Dog Dash across Andy's backyard. Pixar fun continues with themed rides for The Incredibles, Cars, and Monster's Inc.
In all the excitement of Star Wars and Pixar, we forgot to mention that as a Disney park, all the lovable Disney attractions and characters are inside, too. There is something for everyone at Disney's Hollywood Studios in Lake Buena Vista, Florida.
Pros
Popular movie-based attractions
Fun worlds to explore
Family-friendly
Combined park pricing available
Cons
Knott's Berry Farm, California
Features
The self-proclaimed first theme park in California, Knott's Berry Farm is a charming amusement park located right outside of Los Angeles in Anaheim. We went in late summer during the offseason and found this park to have shorter wait times than average and incredibly friendly staff. The park also has a wonderful variety of shows and seasonal attractions.
Inside the park are a stellar combination of thrill rides and family rides to make for an incredible day. Get your heart thumping on HangTime, Silver Bullet, or Supreme Scream, or take it easy on the Sky Cabin and Calico Railroad. Knott's Berry Farm is worth the trip.
Pros
Affordable pricing for California
Friendly staff
Clean
Shorter wait times
Cons
Fewer rollercoasters but more time to enjoy them
Best Amusement Parks: The Verdict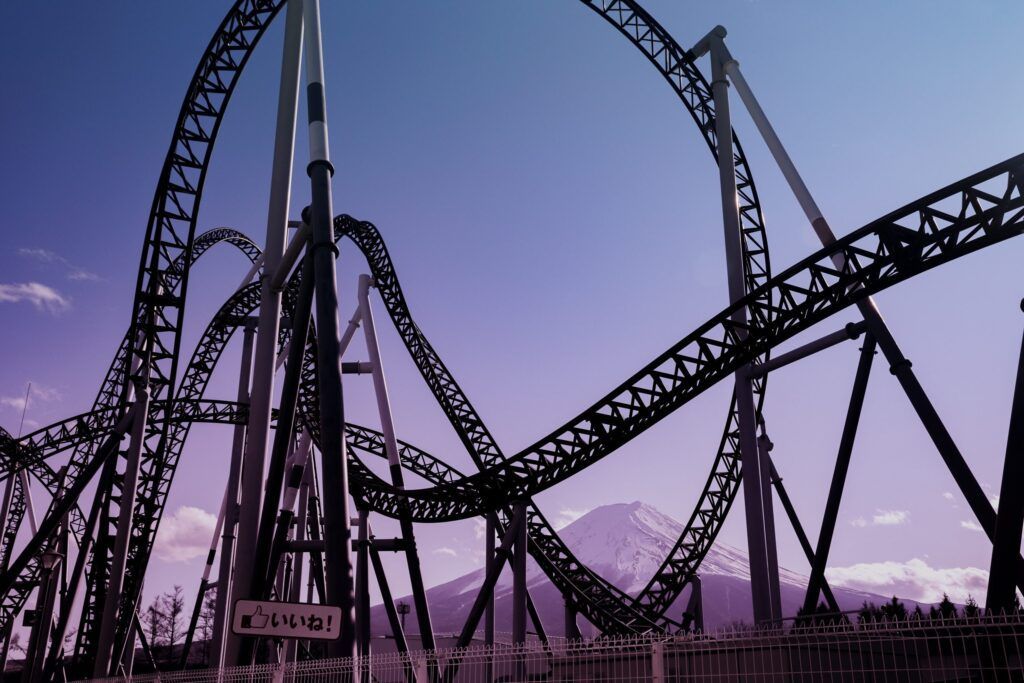 When it's time for a break from bills and housework and the demands of life, any of our picks could be the best amusement park for you. Chances are, you will pick a park close to where you live. If you need an extended break, schedule a vacation to the theme park on our list that called to you most. We can't pick just one park to be our champ because we've had the time of our lives at every one of them.