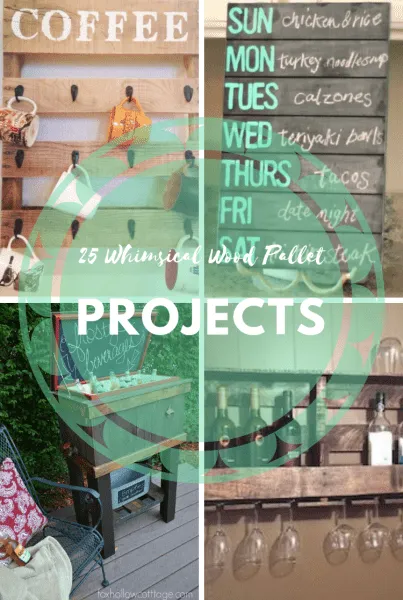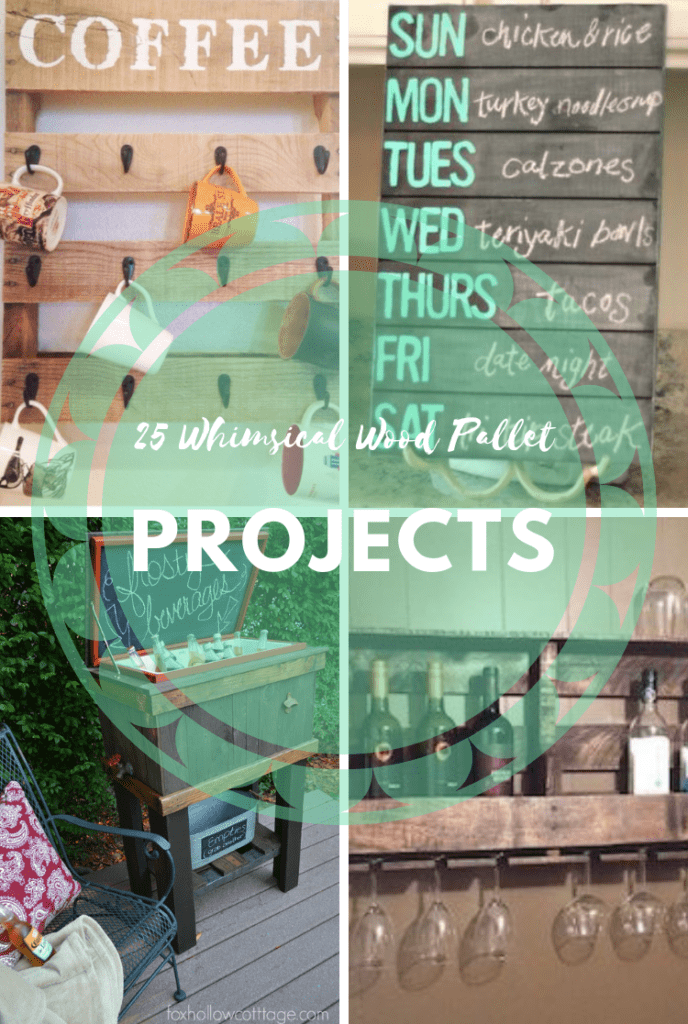 When it comes to creating decor with wood pallets, your options are endless. Who would have ever thought that a piece of old wood could turn into something so amazing! Plus, and this is my favorite part, wood pallets are cheap and very easy to come by. This makes your wood pallet projects even more appealing to complete.
For example, my husband works at a factory that has wood pallets galore. They come in every single night with every shipment. My husband's boss told him to take as many pallets as he wanted because it takes the burden off of him to get rid of them.
Score! So, if you know of a business that regularly receives pallets, approach them about taking them off their hands. Most folks will be more than happy to give them to you.
Then, you get to make wonderfully artistic decor for your home! Double score.
This list gives you 25 wood pallet project ideas that pretty much anyone can create. Honestly, you'll feel like Picasso after you've finished. Prepare for everyone that sees your project to be asking you to make them one, too.
And with that, on to the list!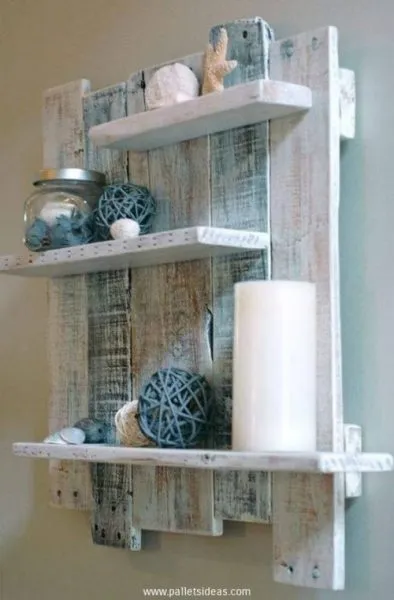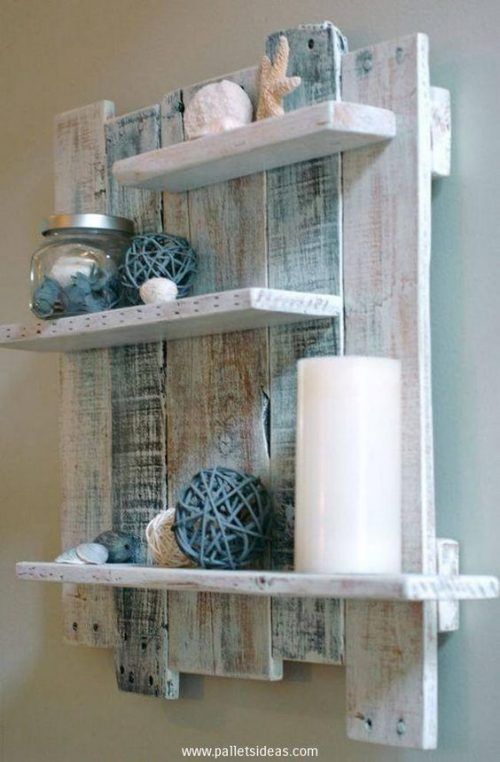 Wood Pallet Shelf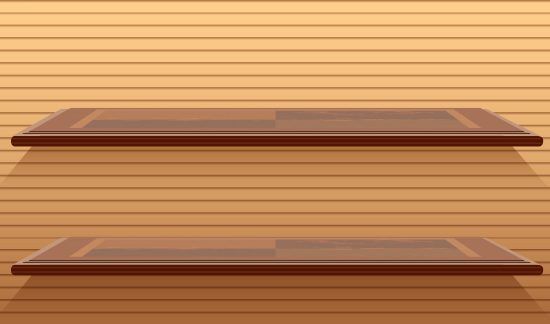 Get a load of this shelf! Isn't it gorgeous? No matter what your decor may be, this shelf is sure to complement it. Surprisingly, this wood pallet project is seriously easy to put together. I'm talking, in an afternoon, you could have this lovely wooden shelf hanging on your wall complete with your grandma's picture resting on it.
Wall Decor Pallets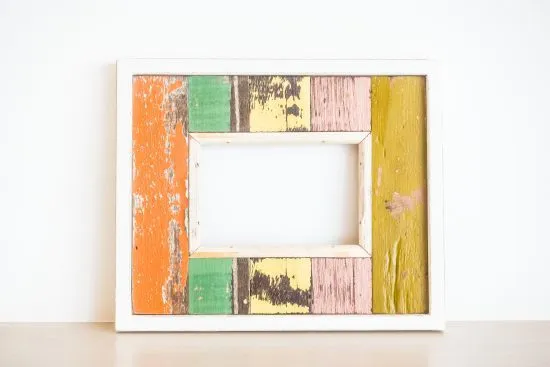 Are these not the cutest things you've ever seen? I can imagine hanging these lovely wood pallet wall decor hangings in my entryway. I think they would greet guests with an inviting burst of happiness and make them feel warmly welcomed into my home.
You can use any type of flowers and paint colors that you want. I'd be keen to make a pair for every season.
Pallet Wall Mounted Candle Holders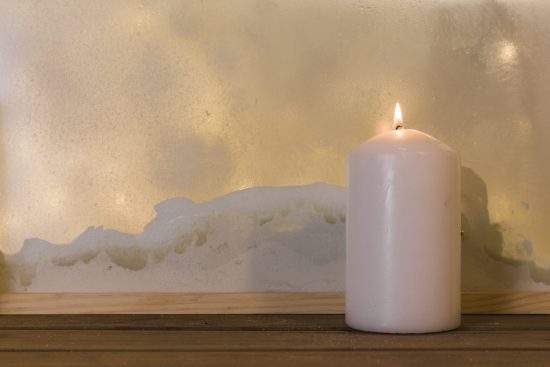 I LOVE this idea! This pallet candle holder project would look great in any room that you want to create a warm and inviting space in. To keep things safe, I'd use battery operated tealights versus a real flame.
I like the darkly stained wood but would probably opt for a lighter stain. How about you?
Pallet Board Tray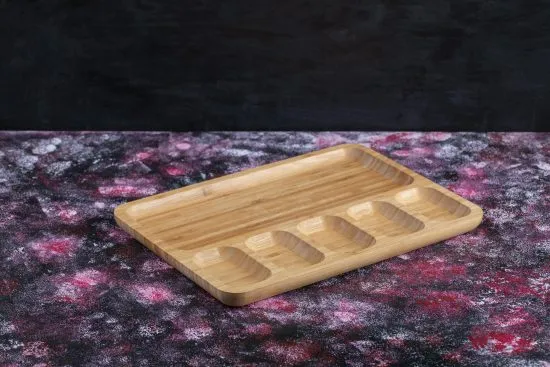 Wouldn't this piece make for an excellent conversation starter? You could place it on your coffee table and put your TV remote inside of it. Oh, the possibilities! I think this little tray may even work as a centerpiece on a dining room table. Place flowers in it or even a candy dish.
Decorative Wall Shelf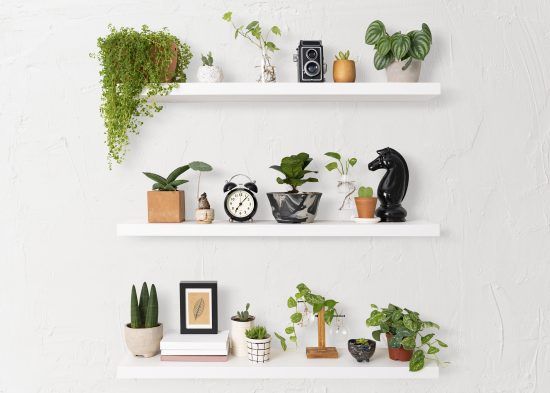 This decorative wall shelf is really easy to make. Plus, it has that country look that I really like. If you're into the weathered and rustic look, this is the pallet wall shelf for you. Imagine the things you could put into it? I'm getting excited just thinking about it!
Rustic Pallet Bookshelf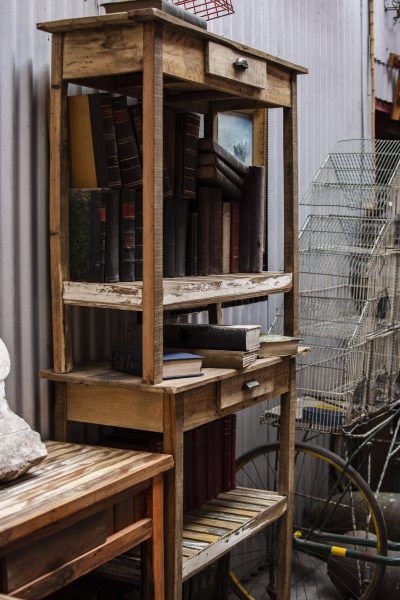 Everything about this pallet bookshelf is awesome. Not only is this bookshelf rusticly attractive, but it's also quite functional. If you don't want to use it for books, try setting your shoes or winter gear on it. Wouldn't it make a convenient place for your kiddos to drop off their hats and gloves when coming in after school?
So. Many. Possibilities.
Pallet End Table
The rich color of the stain that was used to create this look is stunning! I love how smooth yet marbled this table turned out. Honestly, this wood pallet project would probably only take you an afternoon or 2 to complete. By evening, you could have a place to rest your coffee mug.
Fold-Up Pallet Desk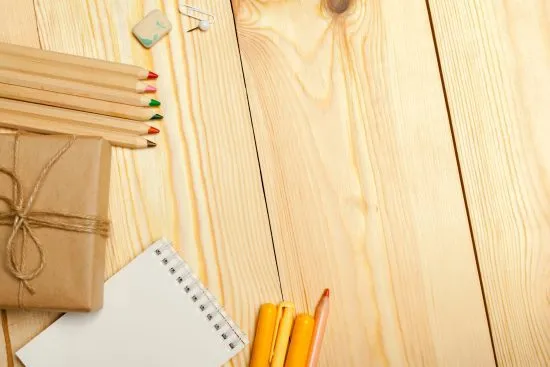 Couldn't you just see this in your kid's bedroom? Shoot, if I had one of these in my bedroom as a kid I'd probably of been more apt to do my homework. This fold-up pallet desk would also be perfect for a college student's dorm room, too. Check out the little areas for decorations, supplies, and awards. Love this!
Pallet Reading Nook
This wooden pallet project might be a bit more labor intensive to complete, however, you'll be so glad you made this cute little reading nook once you're done. It appears it is geared towards children, but I can see myself sitting in this cozy little nook with my favorite book.
The great thing about DIY projects is that you can personalize them in any way that you want. Turn this reading nook into something straight from your creative mind.
Pallet Doggo Bed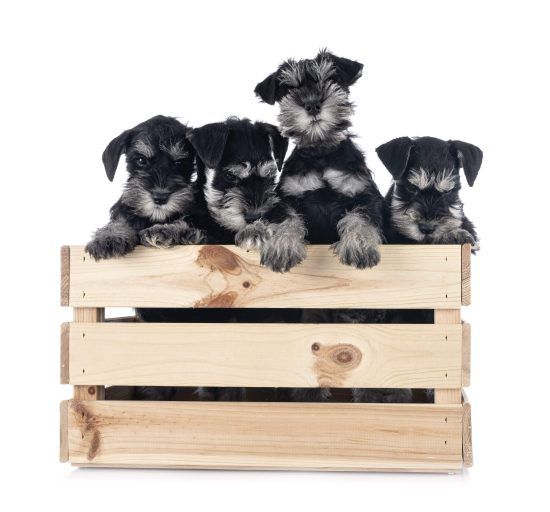 Even man's best friend wants in on the pallet project craze! Help your furry critter feel loved with his very own DIY dog bed. Just look how cute and cozy this little space is. Your pup will be ruffing in delight! Use any fabric your little heart desires for the bedding part. It really doesn't matter what you choose because this wood pallet dog bed is destined to look amazing.
Pallet Coat Rack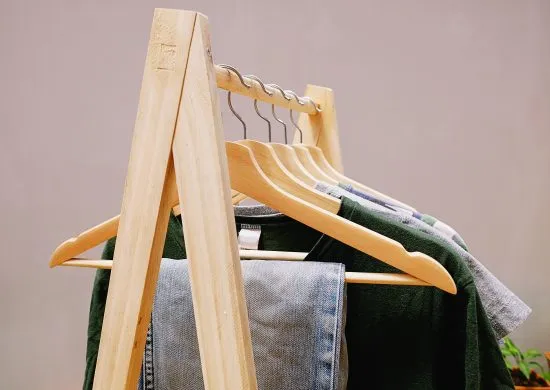 This coat rack is so inviting! It shouts, "Hey you, hang your coat and hat on me". I love the distressed look of the paint. This coat rack has a country/vintage look and feel. Plus, the decor the designers used is fabulous. I love everything about this wood pallet coat rack.
Pallet Coffee Cup Holder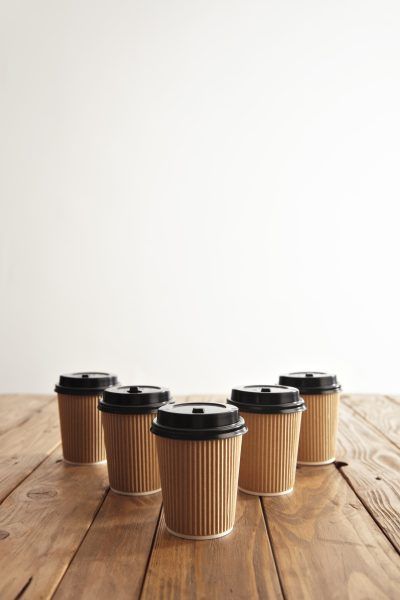 If you're anything like me, you probably have an obscene collection of coffee mugs. I love them. I'll find them at discount and thrift stores and bring them home by the boxful. So, having a coffee cup holder made from a pallet is right up my alley.
I am an avid meal planner. I usually write my weekly menu out on a piece of paper. Well, by Wednesday, that piece of paper is usually lost. Having a pallet-made menu sign that I can write on with chalk is genius!
However, I know to expect little boys and girls to turn my menu into silly words and phrases. It'll happen. Ha!
Pallet Wine Rack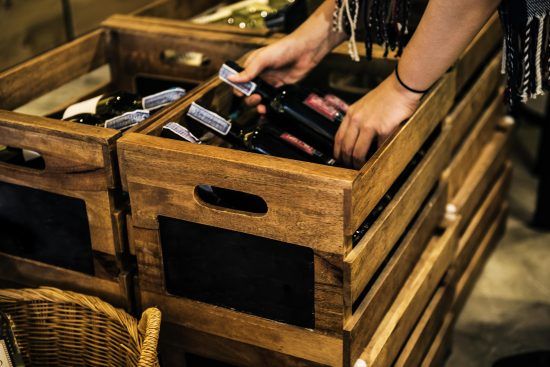 Who are my wine lovers out there? This one is for you! I don't think any restaurant or wine cellar could ever outdo this amazing pallet design. It's sleek, yet rustic, and mixes modern with medieval.
Pot and Pan Holder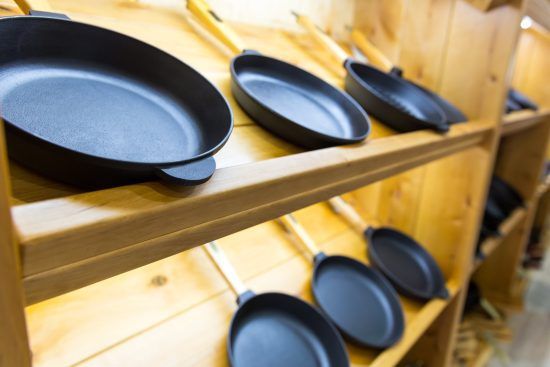 Ok, before we dive into the pallet part of this project, check out those pots and pans? Are they not the cutest cookware you've ever seen?
Anyway…
What a convenient way to store pots and pans! Plus, this pallet project is insanely easy. I think the biggest challenge would be mounting it to the wall.
Compost Bin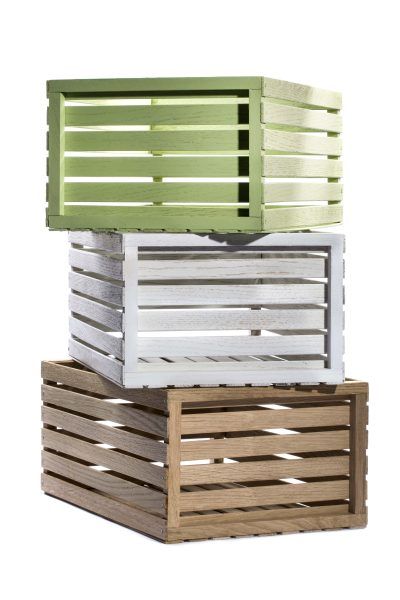 What a great way to help the environment. You can toss all of your kitchen scraps into this nifty wood pallet compost bin. Get yourself some chicken wire and a few old pallets, and there you have it. A very easy DIY project that serves an important functional purpose.
Pallet Potting Table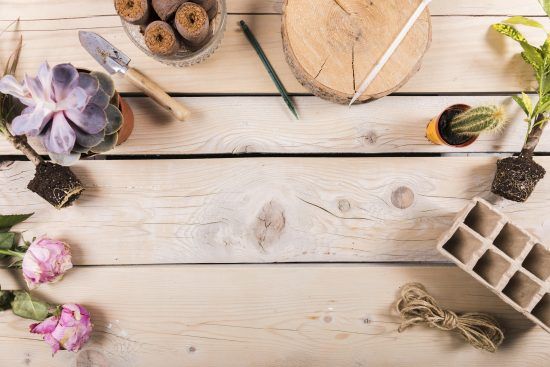 If you're a gardener, you're going to love this potting station made from pallets. Look how easy it would make your planting adventures! Plus, it's super cute and would undoubtedly make your gardening area look like the Home Network paid your property a visit.
Wooden Deck Cooler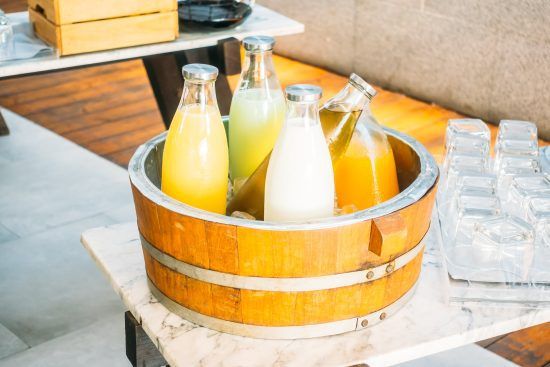 Now, this is something that my husband would absolutely love. I think it'd make an excellent Father's Day gift, don't you? However, don't limit yourself, this wood pallet cooler is suitable for both guys and girls. I can envision myself hosting a backyard BBQ and having this DIY project proudly on display.
What types of drinks would you fill your cooler with?
Scrap Pallet Wood Christmas Tree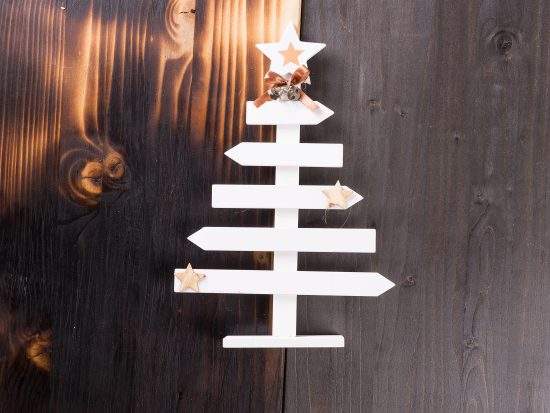 I love making homemade Christmas decor and this little pallet Christmas tree totally stole my heart. It truly isn't overly difficult to make. I think it would be a fun project to complete with my homeschoolers. You can keep this festive tree decoration for yourself or give it away as a gift. I love options 🙂
Motivational Wood Pallet Sign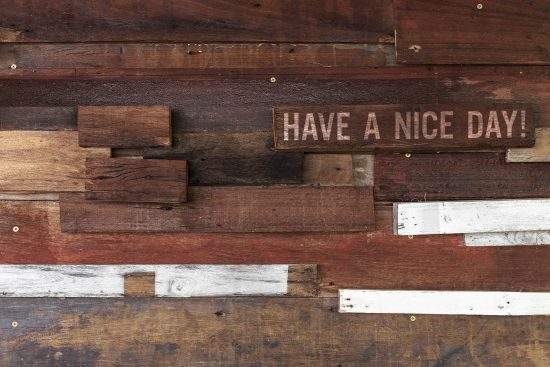 We all need a little reminder to strive to be our best selves, from time to time. What better way to do this than with a DIY pallet sign that gives you a message you can't help but smile over? This sign makes my day!
Rustic Pallet Photo Frames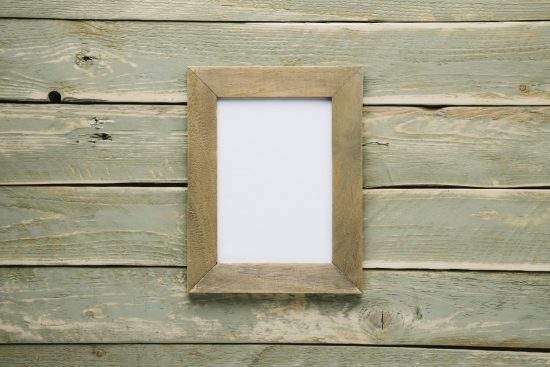 What a sweet way to display your pictures. These pallet photo frames are easy to make and look great on any wall in any home. Feel free to use whichever shade of stain you prefer to create a custom look. These frames make great gifts for bridal showers and baby showers.
Rustic Wooden Advent Calendar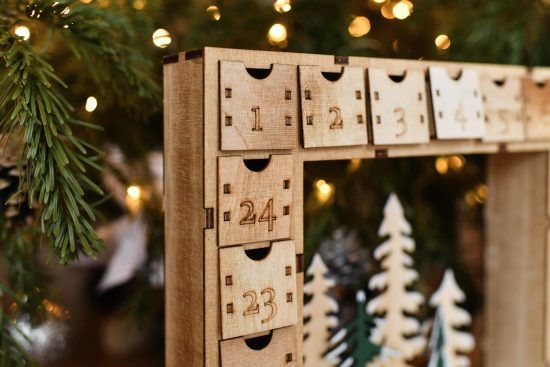 You guys, this is so cute and thoughtful! I love this idea. Who would have ever imagined you could make a customizable Advent calendar from a wooden pallet? Your entire family will enjoy this DIY creation.
Wooden Bathtub Tray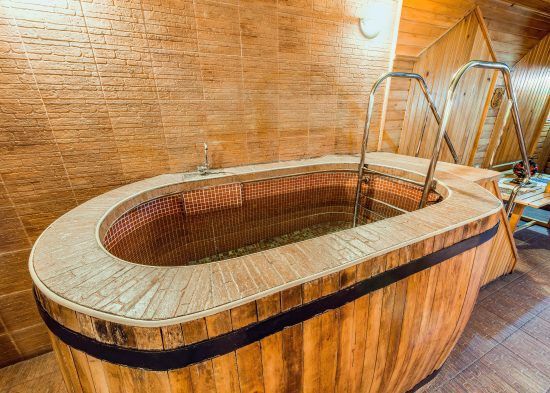 Imagine relaxing in a hot bubble bath with this beautiful DIY tub tray sitting over you. You can place all of your bathtime soaps and shampoos on it for easy access. I love the rustic look of this tray, too.
Painted Wood Pallet Planter
Imagine having this pretty little planter in your garden, patio area, or greenhouse. How adorable it would be! I love this DIY idea because you can customize it in any way you see fit.
Pallet Blanket Ladder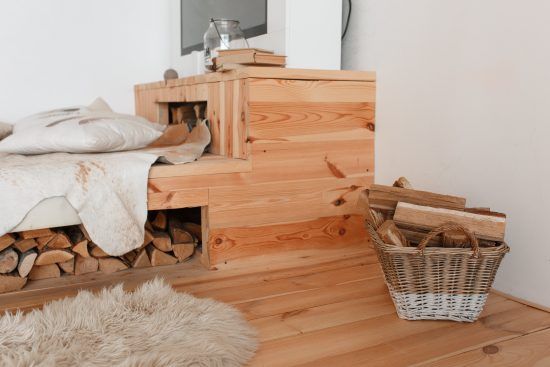 If you are looking for a super simple DIY pallet project, you've found it. This blanket ladder is easy to craft and it looks like you picked it up from Pier 1 Imports. It'll look stunning in your sitting room!
I also enjoy this blanket ladder because it is functional and really does hold your throws for you. grab one when you're feeling a little chilly.
I really hope you enjoyed this list of 25 wood pallet projects. I know I'll be quite busy this winter trying to make them all! My home will turn into a wood pallet fortress. Ha! I probably should give some of the projects away as gifts.
Which one of these projects did you like the best? Do you see yourself making any of them? If you aren't experienced in making wood pallet projects might I suggest you start with something easy like the blanket ladder or coffee mug rack?
Remember, you can get the kids in on the crafting, too! Creating DIY wood pallet projects can be fun for the whole family.
Happy pallet project making!