Before you know it, the holidays will be upon us and the season of gift-giving will be in full force. Some folks are super easy to buy gifts for, like your granny. Grandma will like anything you give her because, well, she's your grandma!
However, your sister and your Aunt Helen might be a bit trickier to shop for. So, why shop for them at all? Stay with me now, I'm not suggesting you don't get them a present. What I'm trying to say is perhaps certain friends and family members would appreciate a homemade gift more so than a store-bought gift.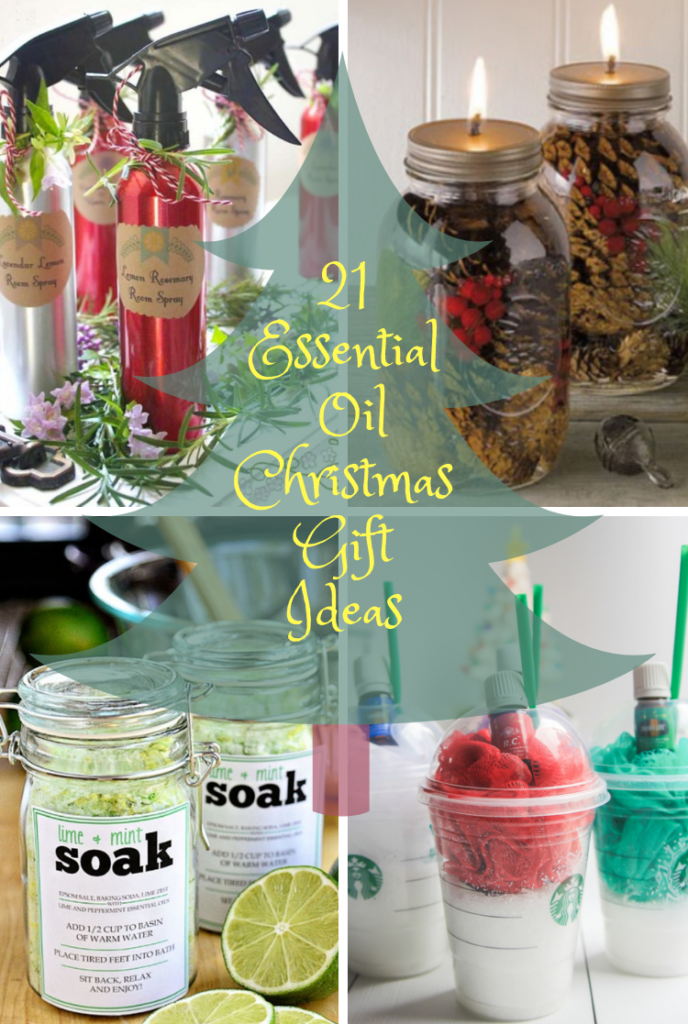 21 DIY Christmas Gift Ideas with Essential Oils
Essential oil DIY projects can make the perfect gift over the holidays. Not only are these types of gifts easy to create but they serve so many purposes. From diffuser blends to sugar body scrubs, your possibilities for essential oil gifting are endless.
Are you ready to dig into this aromatic list of 21 essential oil Christmas gift ideas? Great! Let's hop to it 🙂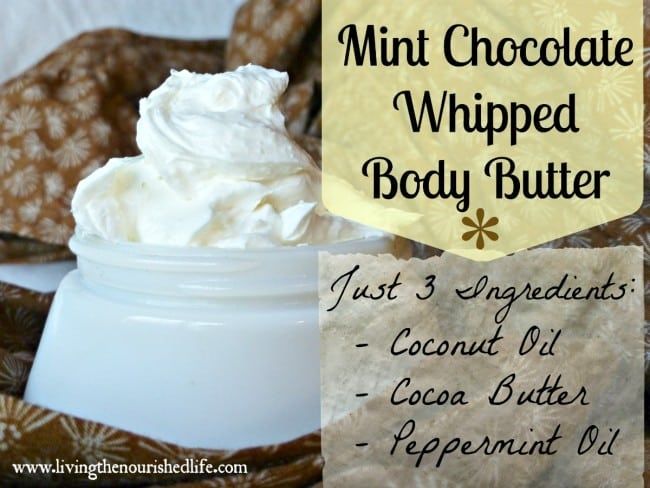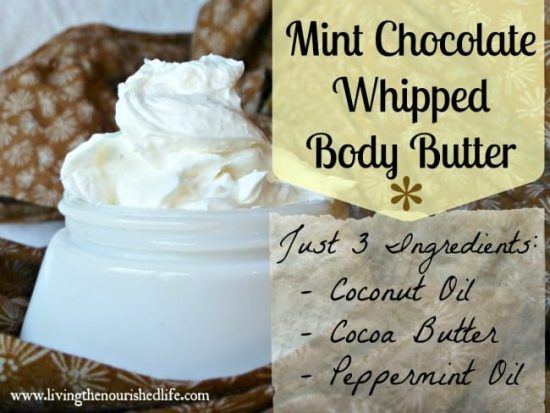 What says, "Merry Christmas" louder than homemade chocolate mint whipped body butter? This amazing essential oil body cream is only made with 3 ingredients. That's it! One of those ingredients happens to be refreshing peppermint oil. Toss this DIY butter into a Christmas stocking or place into a gift basket.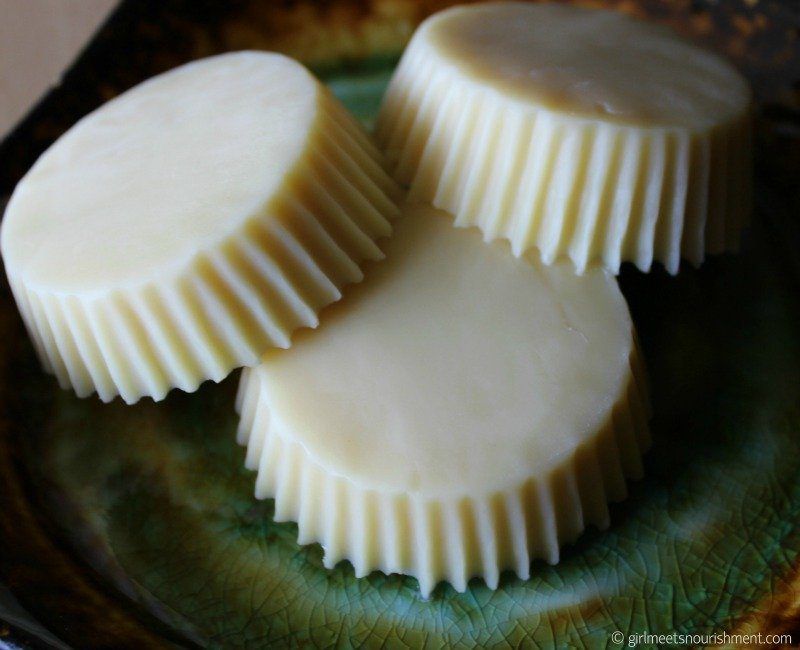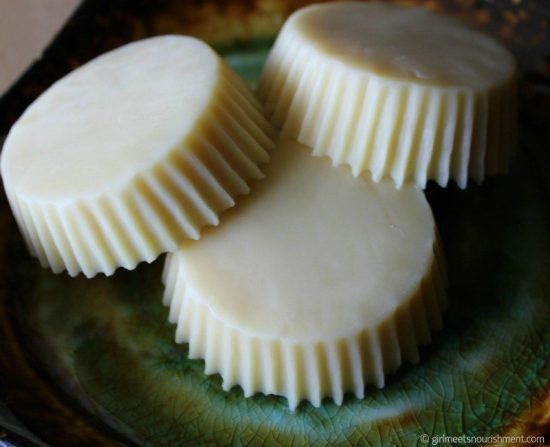 Aren't this little lotion bars adorable? You can whip yourself up a mega-batch of them to pass out to friends and family over the holiday season. They are super easy to make and they smell like orange essential oil.
Wrapping them up in colored cellophane and a bow would look super sweet.
Mint and Sea Salt Foot Scrub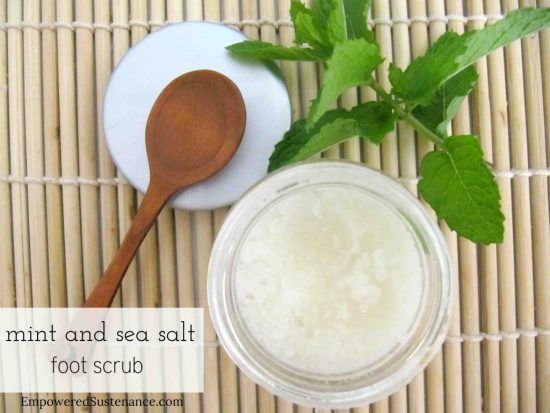 Experience the rush of cool peppermint and spearmint essential oils when you make this sea salt foot scrub. I'd place this scrub, along with a pair of holiday socks, into a small Christmas stocking and give it to a hardworking mama who needs a little TLC.
Who doesn't like homemade foot scrubs?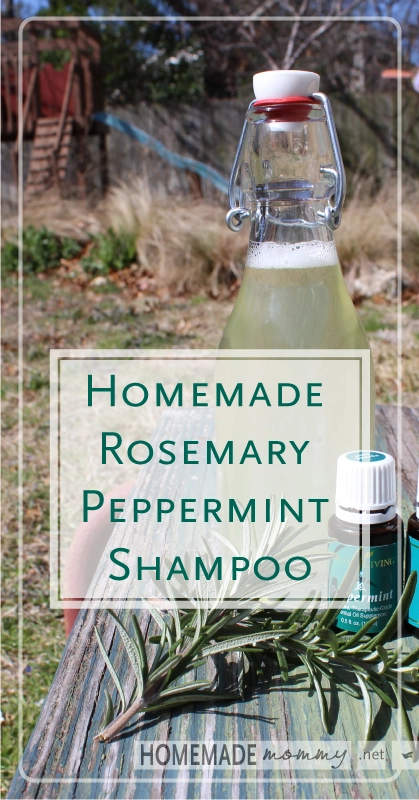 This invigorating shampoo would be hard to give away. The refreshing effects of rosemary and peppermint essential oils make your scalp feel so good! This is a great DIY shampoo for folks who have greasy hair and/or who are dealing with scalp issues.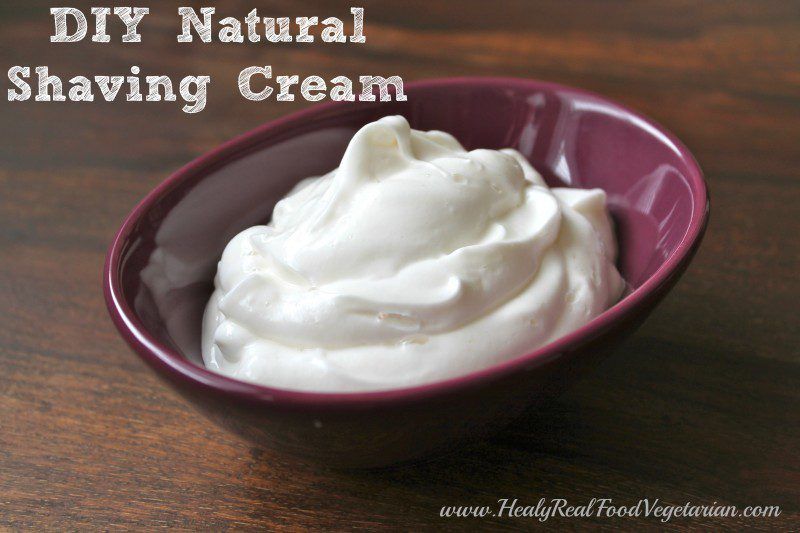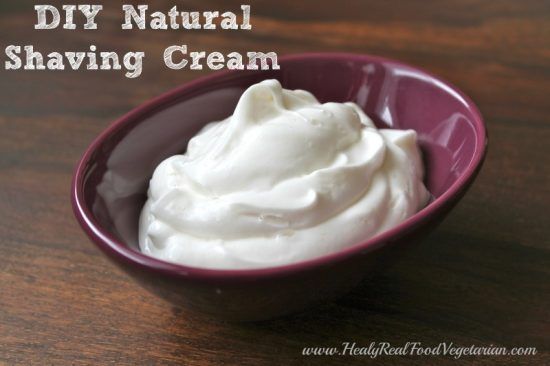 Homemade shaving cream makes the perfect gift for the men in your life. From dads to husbands, they all shave to some extent. Give the gift that keeps on giving all year long. This particular shaving cream is made with skin-nourishing tea tree essential oil.
Bentonite Clay Face Mask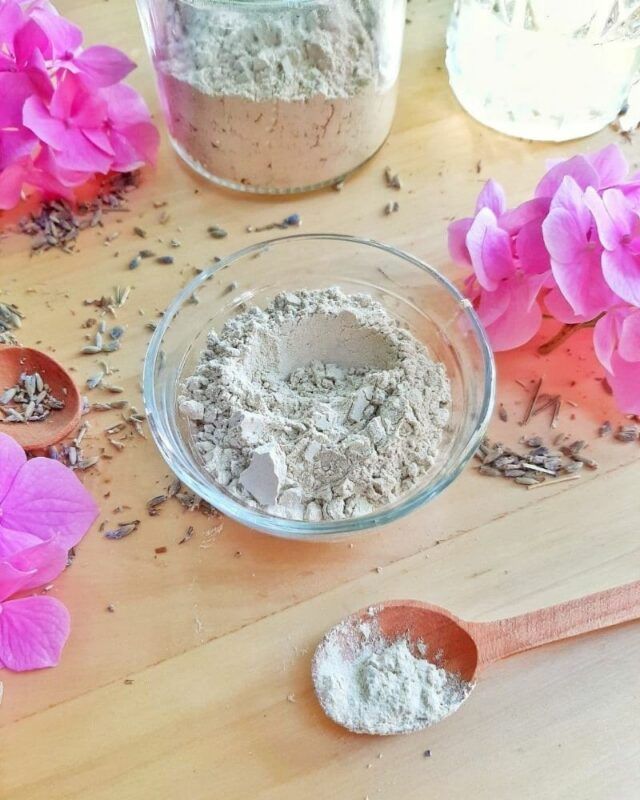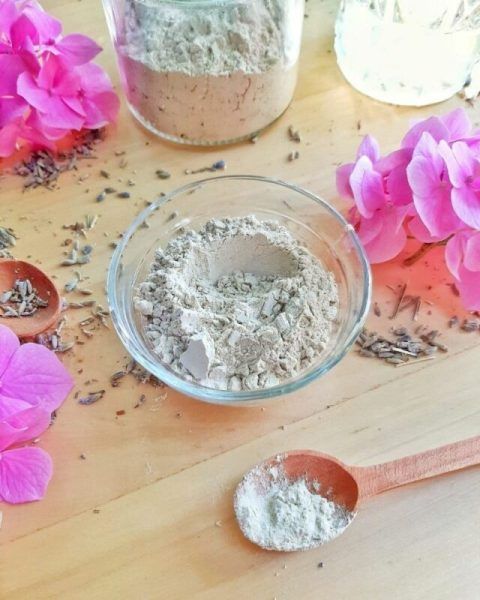 This DIY essential oil clay mask is great for both men and women. It contains bentonite clay and facial mud that help remove toxins from your skin. You can use any skin-loving essential oils in the mix that you want, but the creator of this mask recommends frankincense.
I'd love to receive this gift myself! Imagine getting it in a homemade spa basket that someone you love put together for you 🙂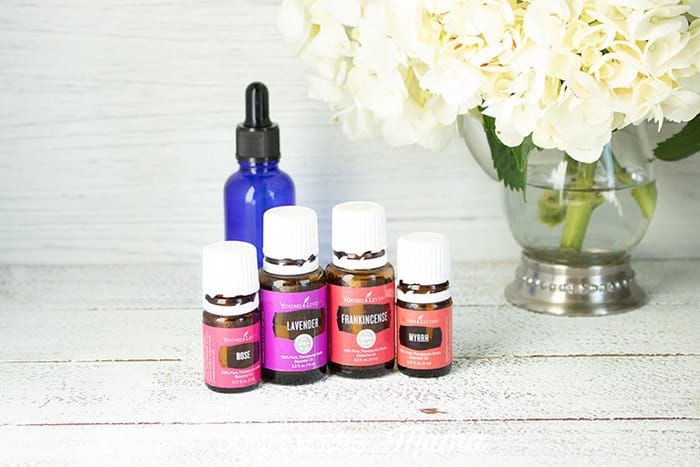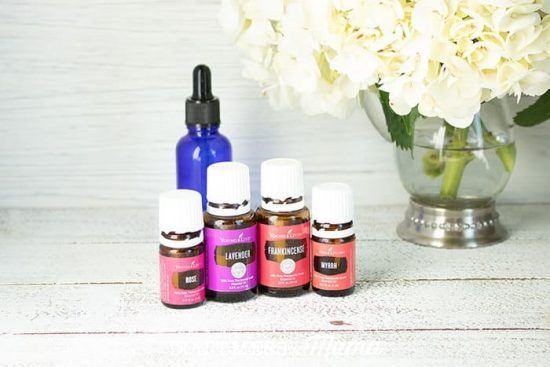 This DIY facial serum blend would make a great gift for your wife, daughter, or mom. It's a bit expensive to make. I'd, personally, reserve it for the most special people in my life.
It's a cinch to make and it smells like heaven. The original creator has it stored in a clear bottle but I suggest you keep it in an amber-color glass. This helps to protect the integrity of the oils from light.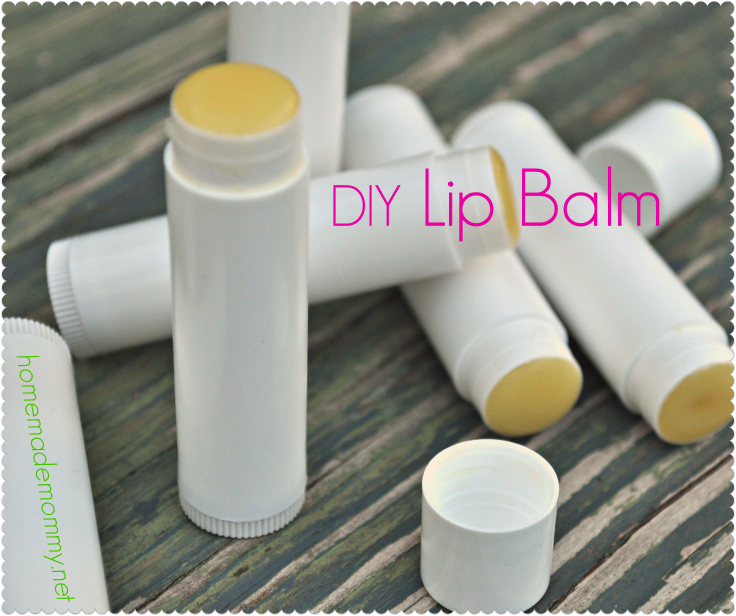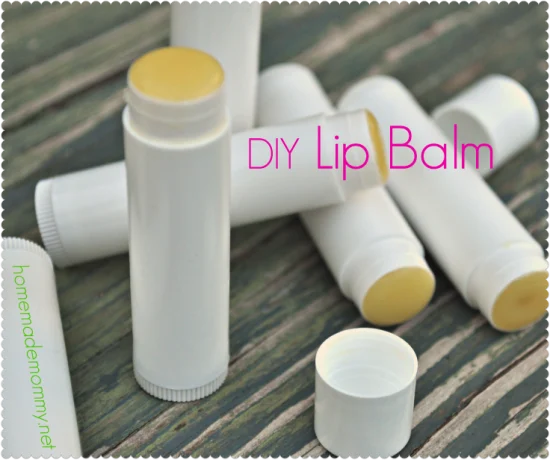 Making DIY lip balms for Christmas gifts is a really good idea. Everyone will appreciate getting one of these tasty little guys. When I say "tasty" I mean that they taste just like Christmas.
You'll be using a host of lip-loving ingredients like almond oil, peppermint essential oil, and beeswax.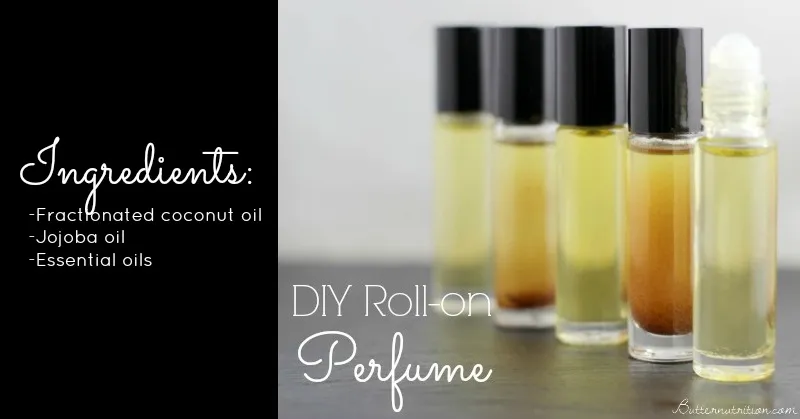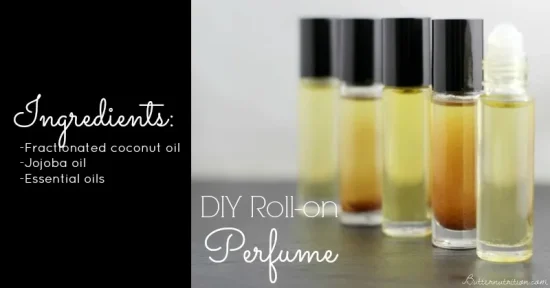 Rollerball essential oil perfume is super easy to make! Plus, it doesn't have to be overly expensive. Choose essential oils that don't cost an arm and a leg such as lavender, orange, and lemon. Rose geranium is another amazing essential oil that smells heavenly and isn't extremely costly like rose absolute is.
You can easily create your friends a DIY essential oil perfume for Christmas this year at an affordable cost. Use amber or cobalt colored bottles.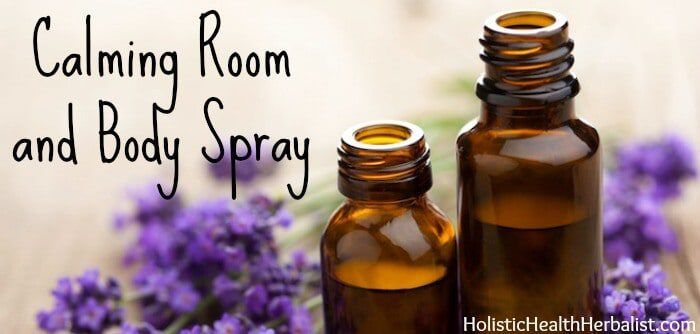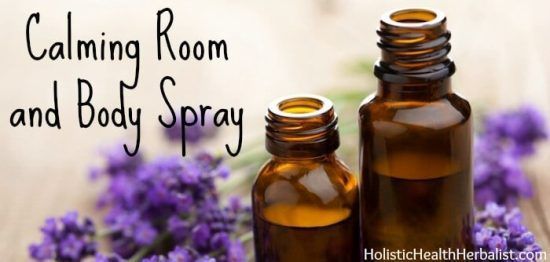 I absolutely LOVE this idea! Not only are you giving away a body spray but a room spray, too! It's an all-inclusive gift. You can do this because essential oils aren't toxic like air fresheners you buy from the grocery store.
Add a little holiday card to your gift and tell the giftee to dab a little behind her ears as well as spritz around her home.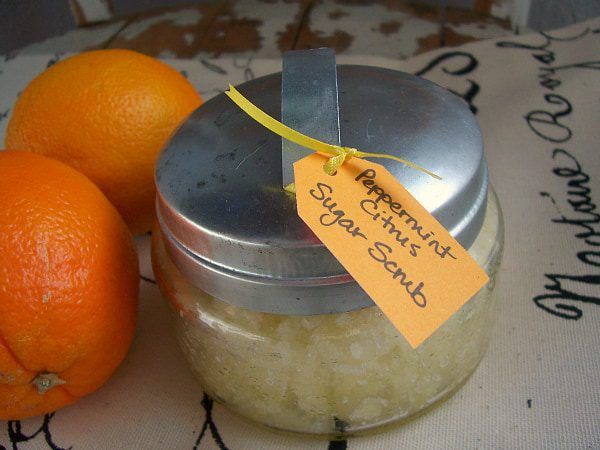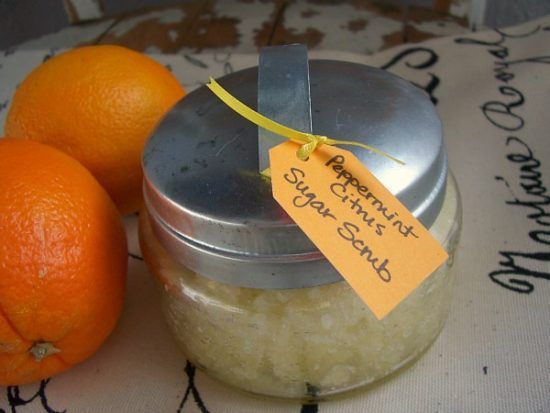 Peppermint and orange essential oils go together like peas and carrots. This sugar scrub is invigorating and helps to wake you up. Some folks even claim that orange and peppermint create a wonderful focus blend.
I don't know a single person who wouldn't want a holiday gift like this holly jolly sugar scrub.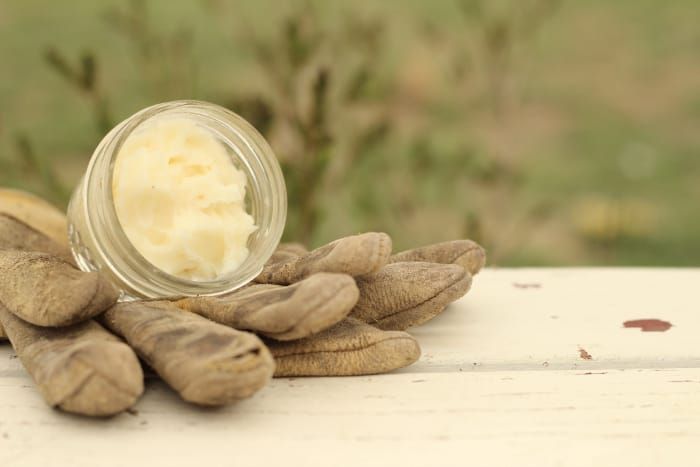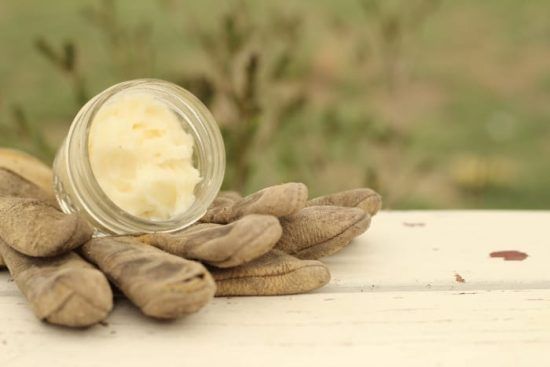 This awesome hand butter is geared towards those hardworking folks who might work on a farm or in a factory. I'd say the scent is more of a male aroma but ladies can certainly use it, too.
This DIY hand butter combines myrrh and cedarwood essential oils with other skin-loving ingredients and creates a wonderful hand cream. Perfect for gift giving!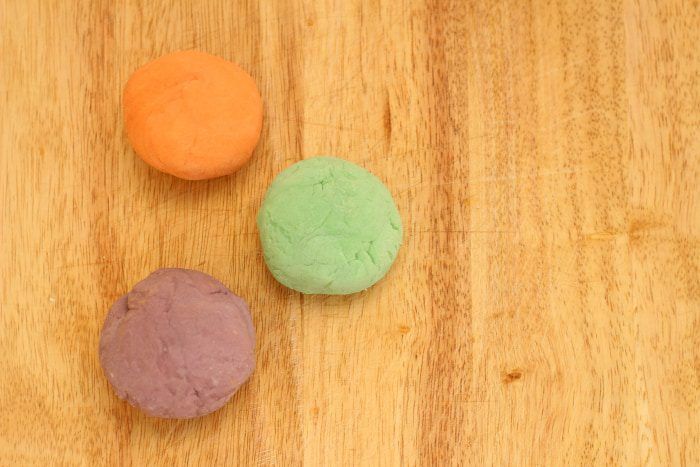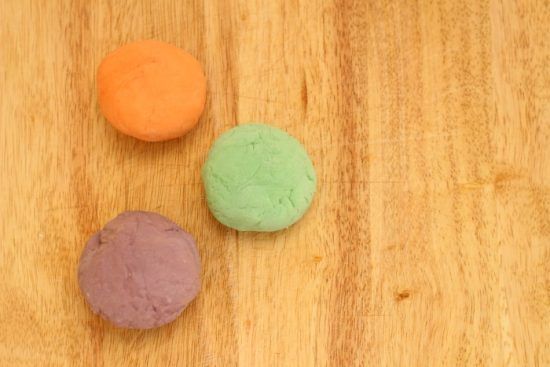 If you've got kids in your life who need a Christmas present, you've found one! Make all the littles their very own batch of sweetly scented playdough using ingredients that won't harm them.
You can use any essential oils that you want but make sure to use those that are kid-safe. Some ideas are lime, lemon, orange, lavender, and peppermint.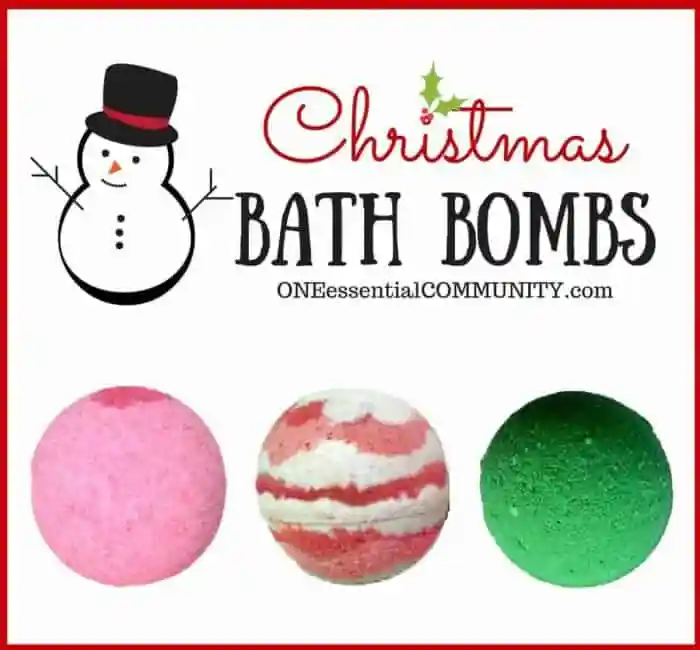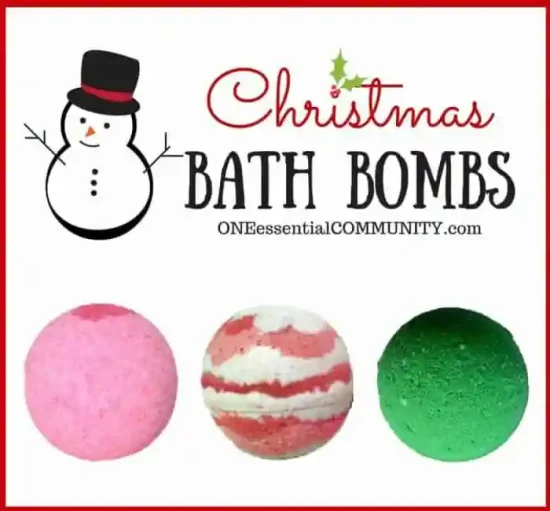 These bath bombs are scented with pure Christmas joy. the recipe is very easy to follow and the original creator includes essential oil combinations for a variety of festive aromas.
You can make candy cane, winter wonderland, and Christmas tree forest, to name a few.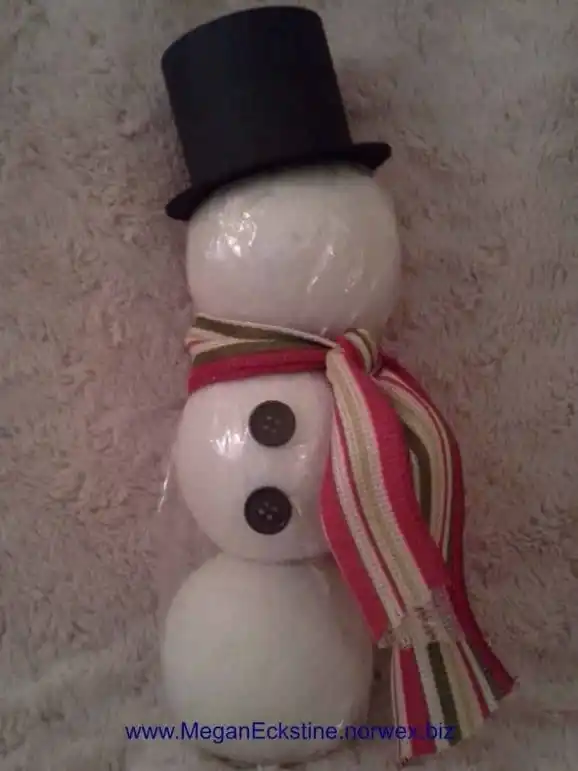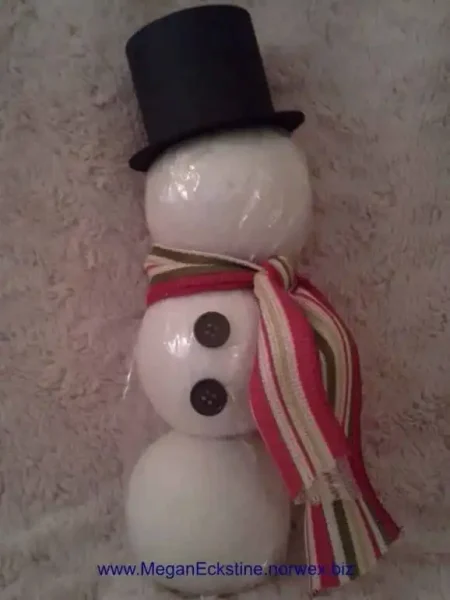 Now, in order to make these dryer ball snowmen, you won't be using any oils, per se. However, you can include a bottle of your favorite essential oil with the dryer balls. In my opinion, doing this ups the value of the gift and lessens the hassle for the giftee.
Lavender, orange, and rosemary essential oils make great dryer ball scents.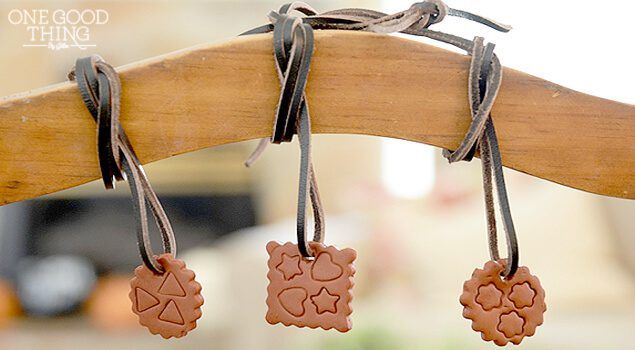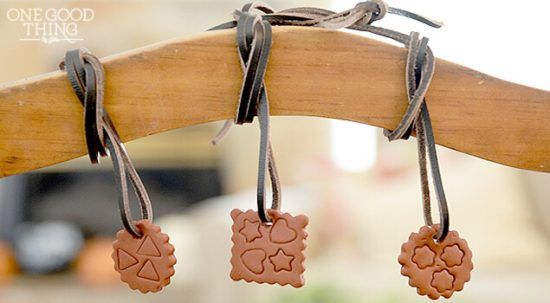 This is such a great gift idea! If you like working with terra-cotta clay, this DIY gift is right up your alley. Once you get the hang of making these necklaces, you'll be making them all the time.
Which reminds me, these pendants can be worn as jewelry or hung in a favorite space. Tell the giftee to sprinkle a few drops of their fave essential oil onto the pendant and experience aromatherapy all day long.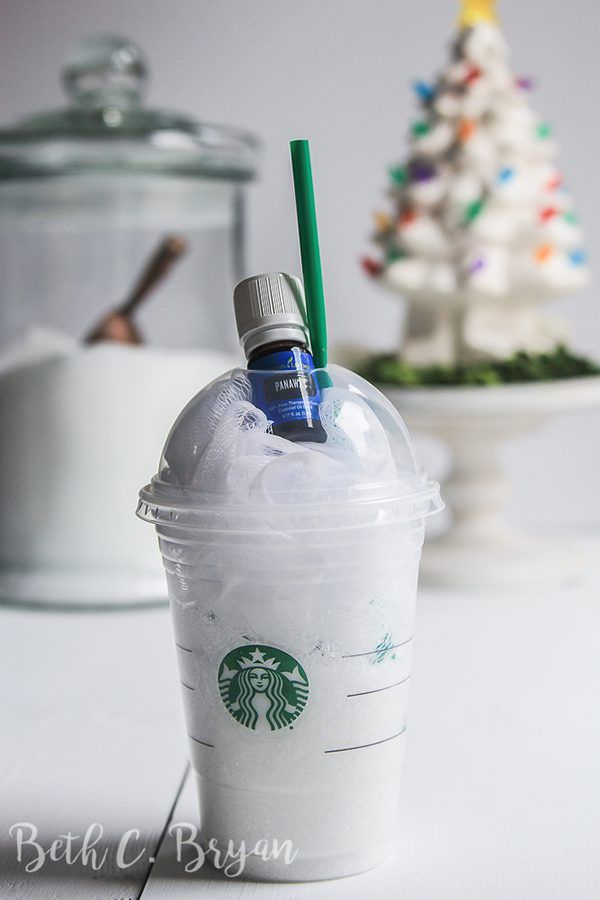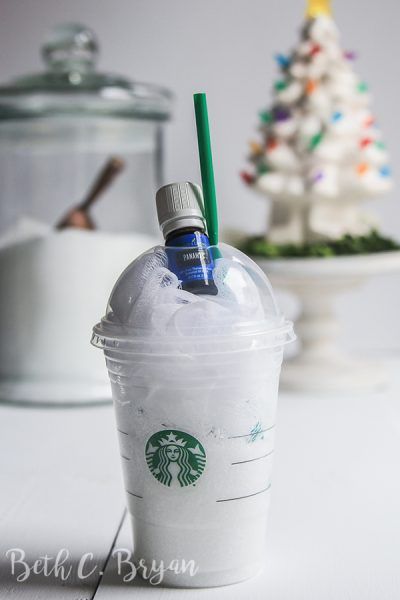 This is probably the easiest essential oil DIY gift on this list. It consists of a Starbucks cup, straw, Epsom salts, a loofah, and a bottle of essential oils.
Put everything together and there you have it! A spa in a cup. I can totally see myself making this gift for like a gazillion of my friends and family members.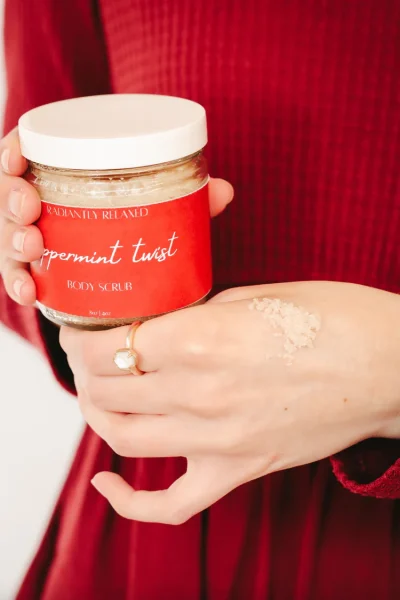 Doesn't this face and body scrub sound scrumptious? It's mixed with all sorts of yummy ingredients that your skin is going to love. Anyone would be lucky to have this peppermint essential oil-infused scrub.
I really like that it is a multi-purpose scrub and can be used on both the face and body.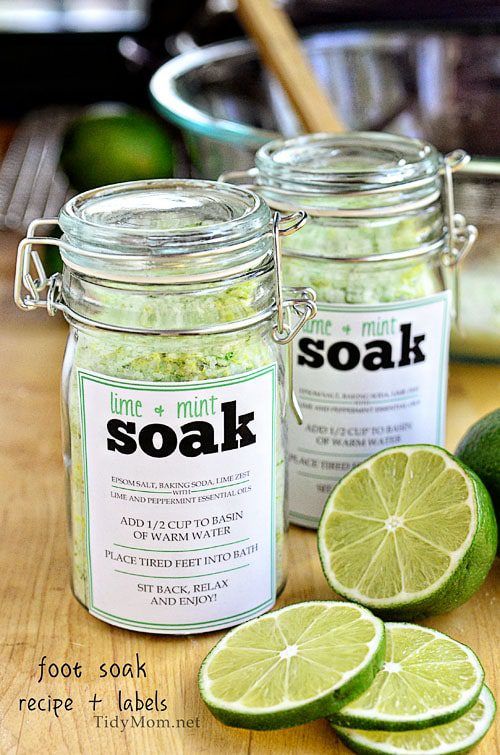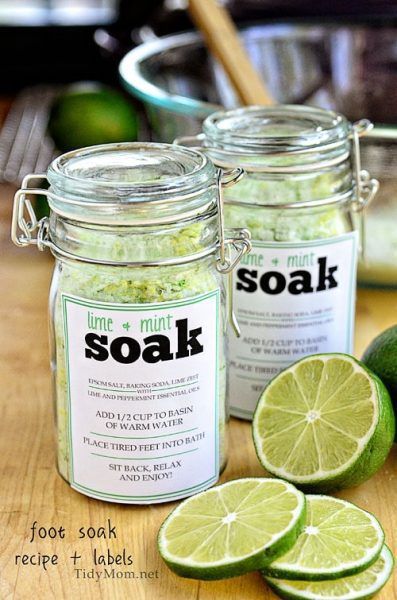 I really don't think DIY essential oil gifts get better than a foot soak. For one, my feet are always cold during the winter so the thought of soaking them in hot water sounds nothing shy of stellar.
This project is very easy to complete. Place the soak into cute little jars like the ones pictured and watch the person you gift it to smile as bright as the Northern Star.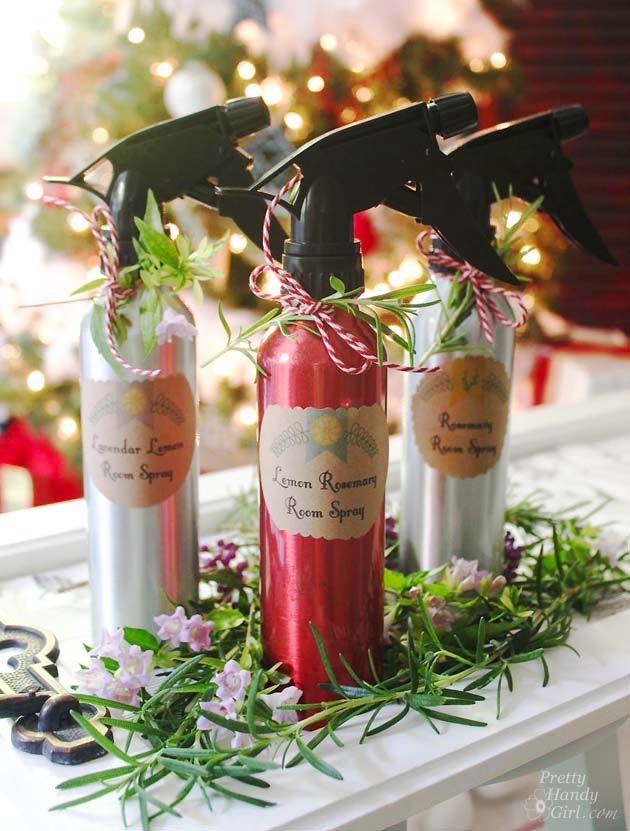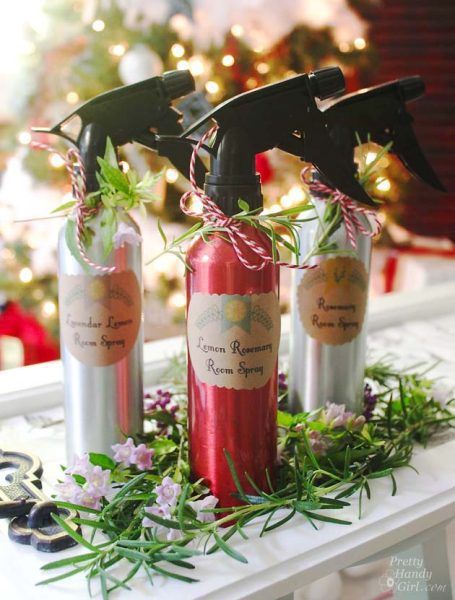 Here is another scented room spray recipe. I love the scents that the original creator came up with, Can you imagine your home smelling like Lemons and sprigs of rosemary during the holidays?
Anyone that you give this essential oil room spray to will be in awe. Make sure you keep one for yourself 🙂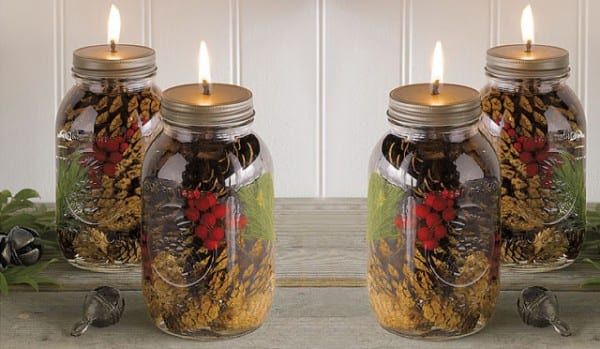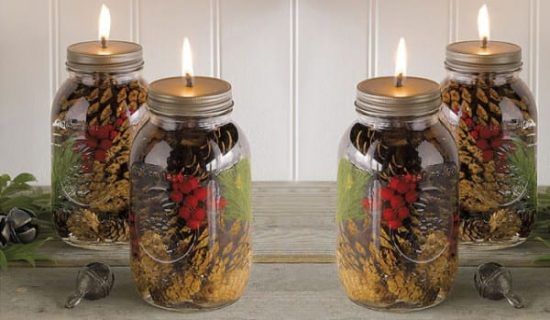 This has got to be one of the loveliest DIY essential oil gifts I've ever seen. Looking at the photo, I know my mother would LOVE to receive a gift like this. It truly is easy to make, too.
You can scent the jars with any type of oil you want but I prefer the Christmas scents like cinnamon bark, peppermint, rosemary, and orange. Get creative and blend together the scents that will always remind the person you give this gift to of Christmas morning, warm hugs, and family and friends.