Straight from the Vegas Strip and into your very own home. When it comes to the famous neon light, you might not have realized just how easy they are to DIY! We've been seeing the uber-cool décor item popping up on our Pinterest feeds for months now, and they make a stylish addition to any home or workspace.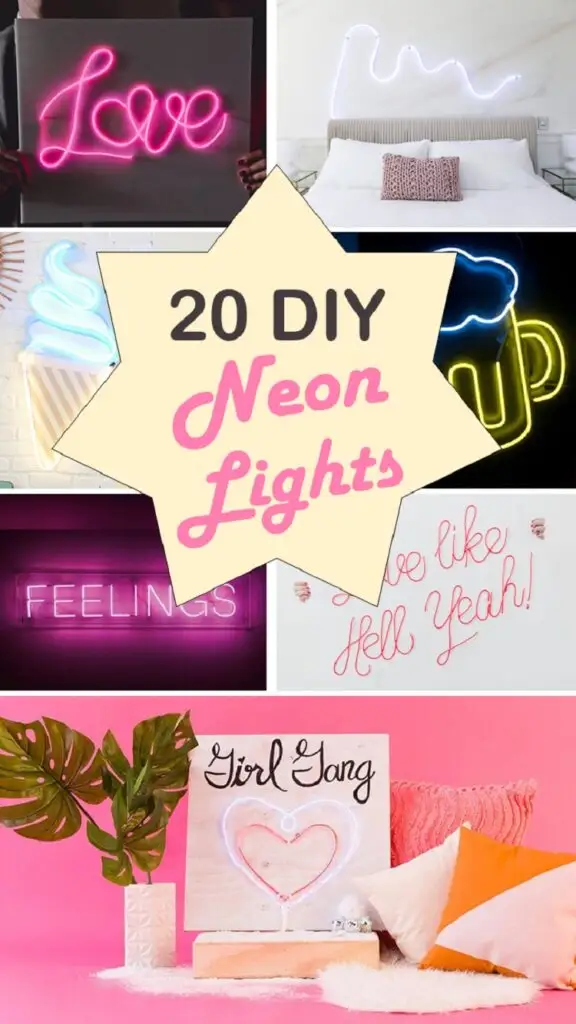 20 DIY Neon Lights Projects
If you think they look fiddly, fear not – we've rounded up 20 of the most simple, fun, and inexpensive neon light tutorials for you today. So, whether you want your sign to portray a word, quote, fauna, flora, or any other fantastic item, you're sure to find your perfect project below.
These would also serve as ideal gifts for loved ones, not to mention pretty wedding décor, or lively party additions. The best part? You can create neon signs in any color of the rainbow, so when it comes to designing your own, why not get creative?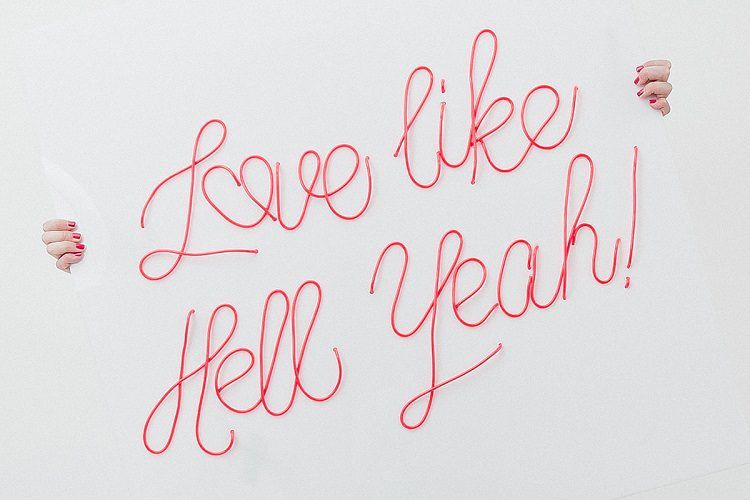 For some, love is like a red rose. But for others, they prefer to 'love like hell yeah!'. This great big neon sign can be made totally by hand, and shaping the letters isn't nearly as hard as you might imagine. This would serve as a great addition to any wedding reception, engagement party, or of course, home. After all, sometimes we just need a little reminder to focus on what's most important. That is, love!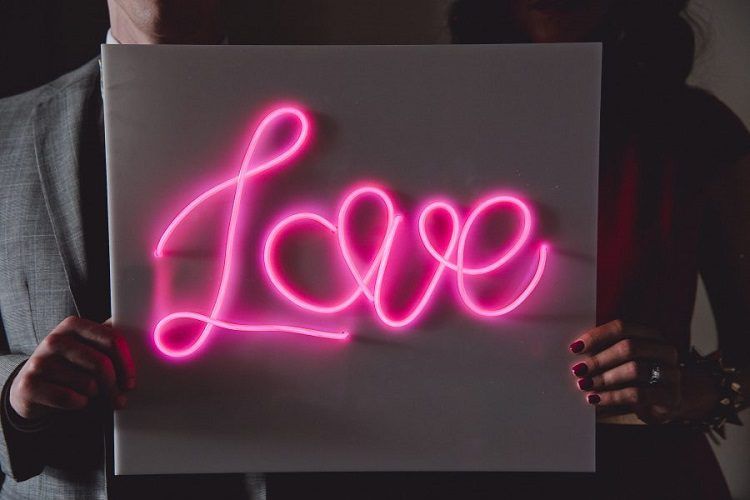 If you loved the previous neon sign but would prefer something a little simpler, then you've come to the right place. Created by the same makers, this gorgeous 'Love' sign is just enough to brighten up your space, whilst still featuring a message we can all relate to. We think the love heart 'o' is the perfect addition to this project, as is the handwriting-inspired aesthetic. Remember, sometimes love is all you need!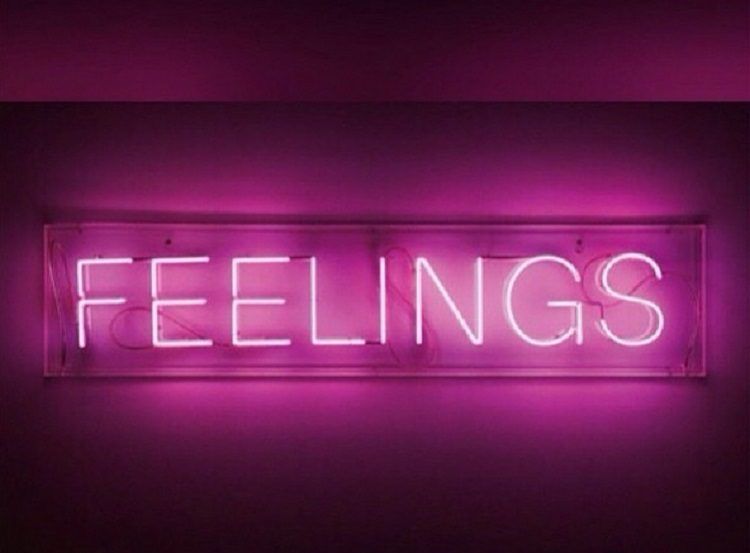 As Katy Perry sings: "Don't be afraid to catch feels". If you're looking to embrace all of the feelings all of the time, then this DIY neon 'Feelings' sign might be the perfect project for you! Don't forget, if purple isn't quite part of your current décor theme, you can always switch it up with a different color of your choice. When it comes to creating your own neon signs, the sky is certainly your limit!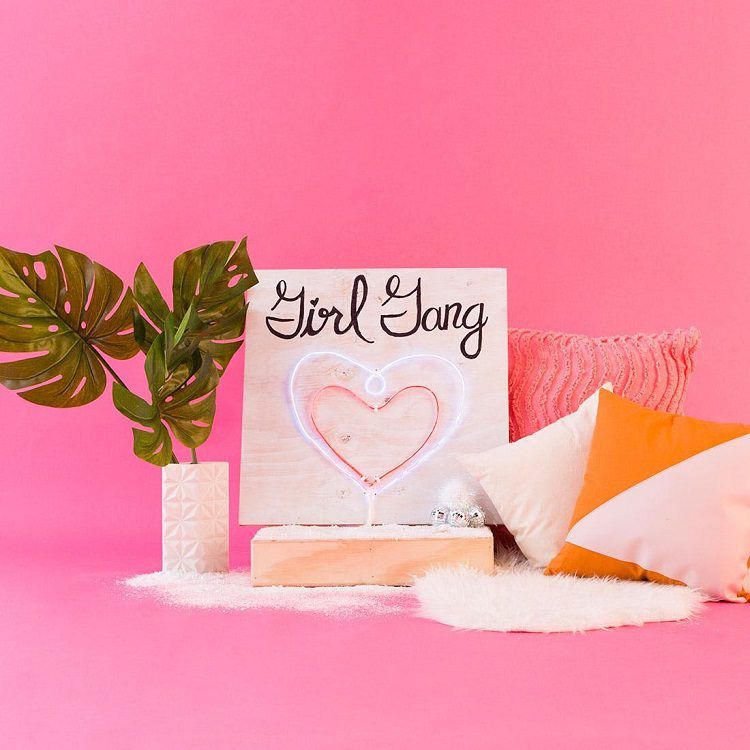 Some DIY neon signs only take an hour or two to whip-up, with this fantastic heart design being one of them! If you have a teenage daughter or relative, why not create this fun project to decorate their bedroom or dorm room? Alternatively, it also makes the perfect addition to your own space. After all, you're never too old for love hearts (even if they are sparkly, neon pink!).
Insert Some Humor into Your Space with This Sign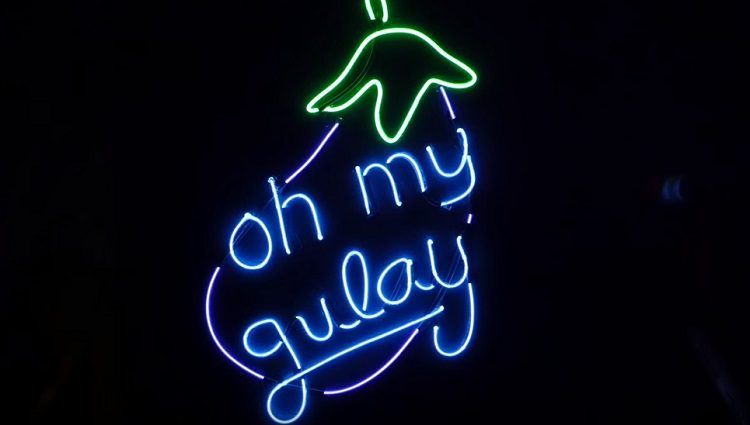 This cute and funny DIY neon sign features the saying "oh my gulay" and is shaped like an eggplant. Now that's different! This project is a great example to show you just how varied and unique you can make your very own neon lights. When designing the shape, it's always best to either print a large outline or sketch one out on a piece of cardboard first, so you can use it as a template for the neon light tubing. Too easy!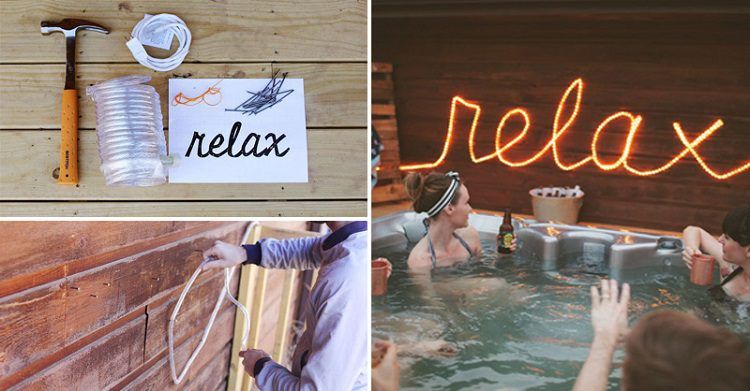 Can there be anything cooler than a DIY neon light saying 'relax' in front of your hot tub? We think not! This amazing project will instantly transform your outdoor or indoor space into that of a resort oasis. In fact, you and your guests might even think you're in a high-end hotel! This DIY can easily be created within just a few hours, ready to be displayed before your big event.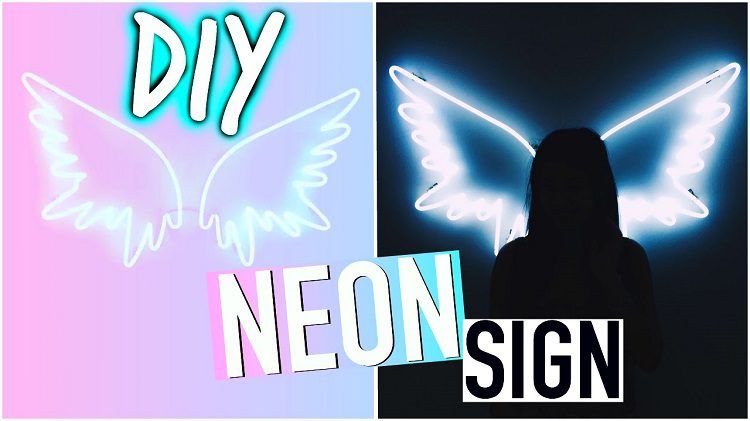 Now this is one neon sign you're unlikely to find in the shops! If you're wondering if this project will be a little more difficult to follow than the others, don't fret. Thankfully, the tutorial takes place in a video, allowing you to follow along and pause when necessary. While these DIY neon angel wings are great for all-year-round, we particularly think they'd look amazing at Christmas time when displayed next to your tree!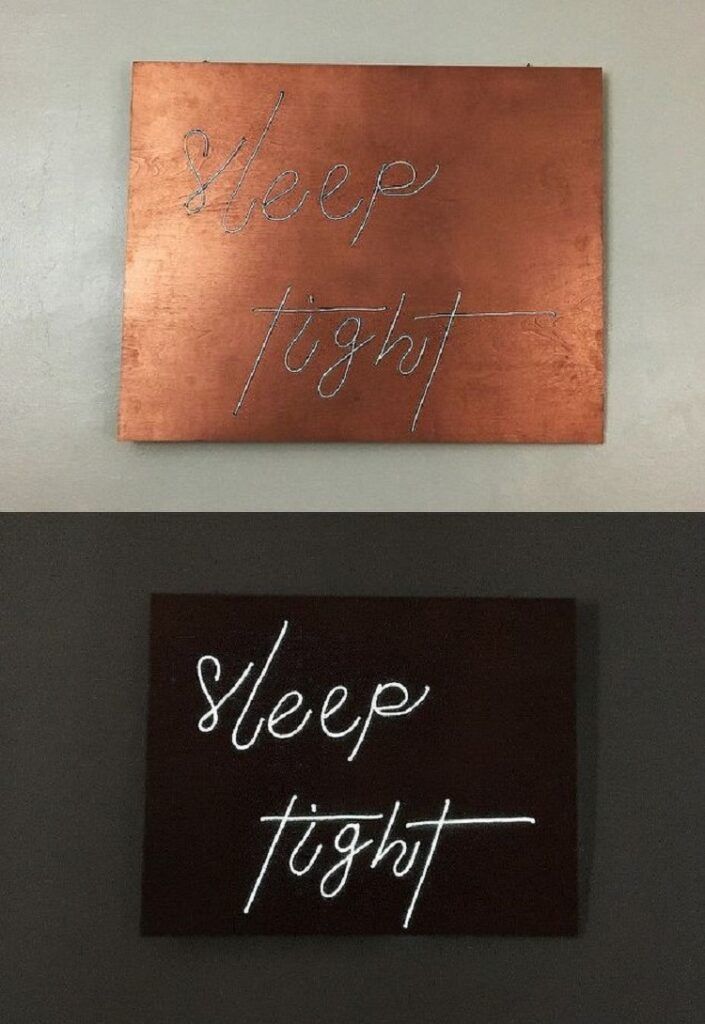 We love this DIY project for two main reasons. Not only is it an amazing neon light to display during the darker hours (particularly with its cute 'sleep tight' phrase), but it also looks great in the day when turned off. The maker has been clever enough to create the sign using stylish materials that don't look out of place when the sun is up. Now that's a genius idea!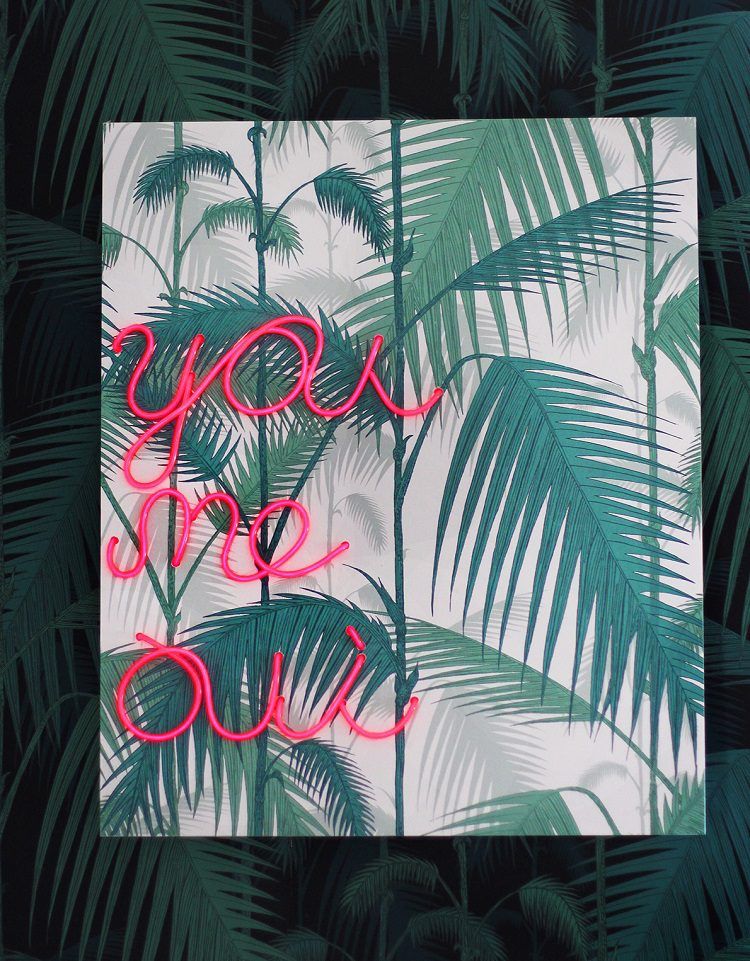 If you've ever wanted that super stylish Palm Springs hotel vibe for your own home, look no further than this chic DIY neon sign. Featuring palm trees, bright pink, and a saying that's too cute not to repeat ("you, me, oui") and you've got yourself a winner. It's the easiest way to jazz up a plain bedroom or bring some much-needed color into a lifeless hallway.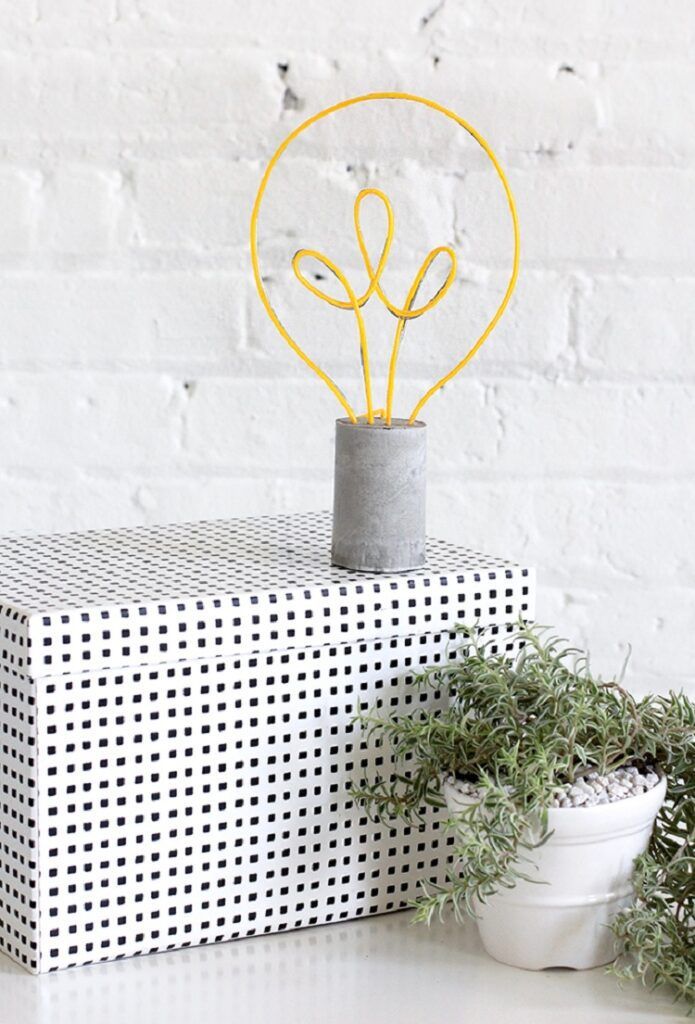 If you prefer your neon lights to be freestanding, as opposed to stuck on your wall, then this DIY lightbulb version might catch your eye. It represents a cool and quirky take on your average lamp, infusing your space with brightness and style! The tutorial also looks ridiculously easy to follow, helping you to create your own version in next to no time.
We All Scream for This Neon Ice Cream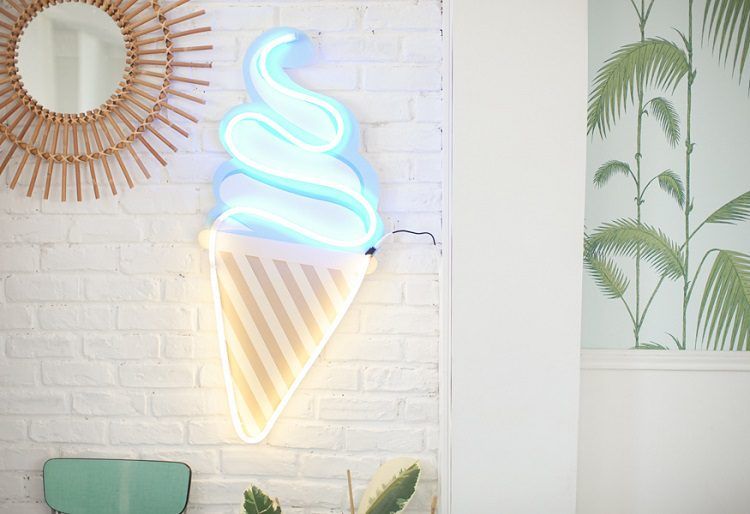 You don't need to run a gelateria to create this pretty and pastel DIY neon ice cream light. This design is so eye-catching and perfect, that your friends will instantly ask you where you 'bought' it from! Although the tutorial is in another language, it's still very easy to follow along with the maker in his video, as he shows you the entire process in each individual step.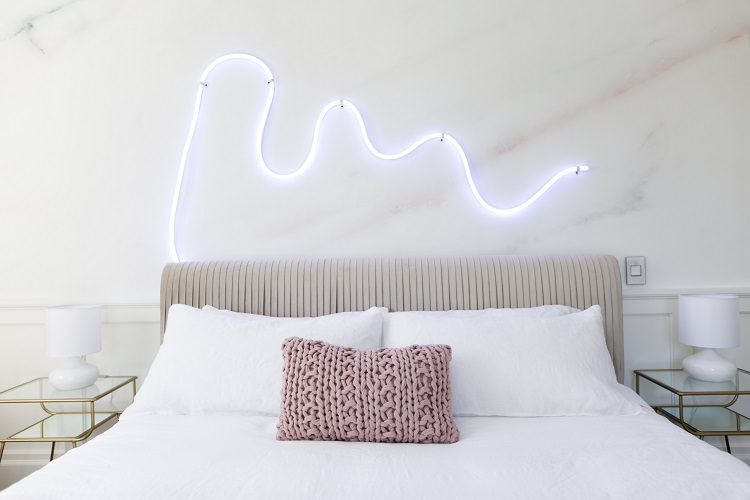 Let's face it, you don't need to create an intricate pattern using neon light tubing to create something that's both eye-catching and functional. This DIY embraces a more minimalistic and abstract approach to the entire art form, but it has a calmness that we love. When placed above the bed head (as shown), it takes the place of decorative artwork or photos too. So simple!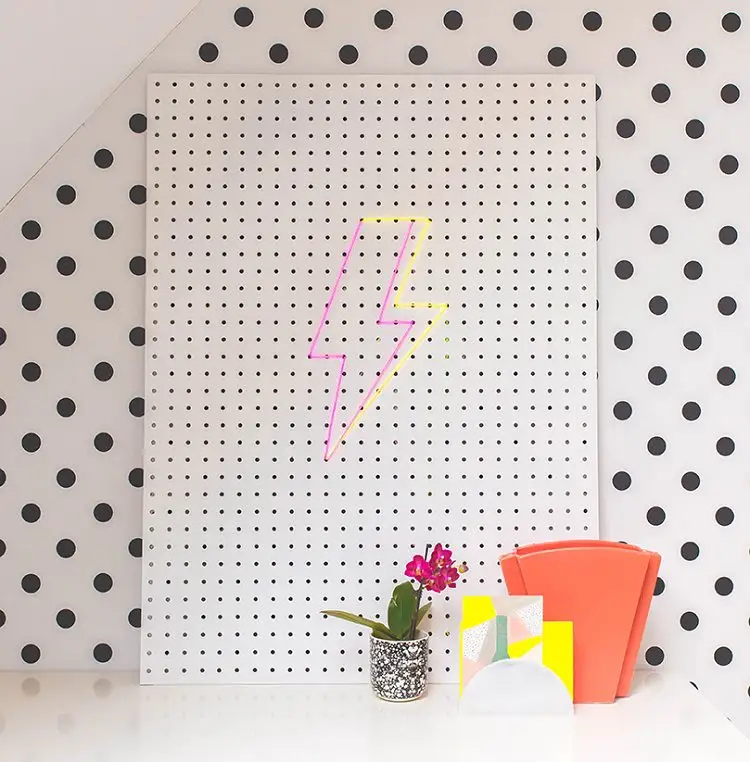 Pegboard is a great material to use in your DIY neon light project, because it allows you to easily thread-thin neon tubing through it, whilst securing them at the back to keep your design neat and tidy. This lightning bolt shape is also very easy to replicate, as there's no need for bending or curling the tubing. You can have this completed in no time!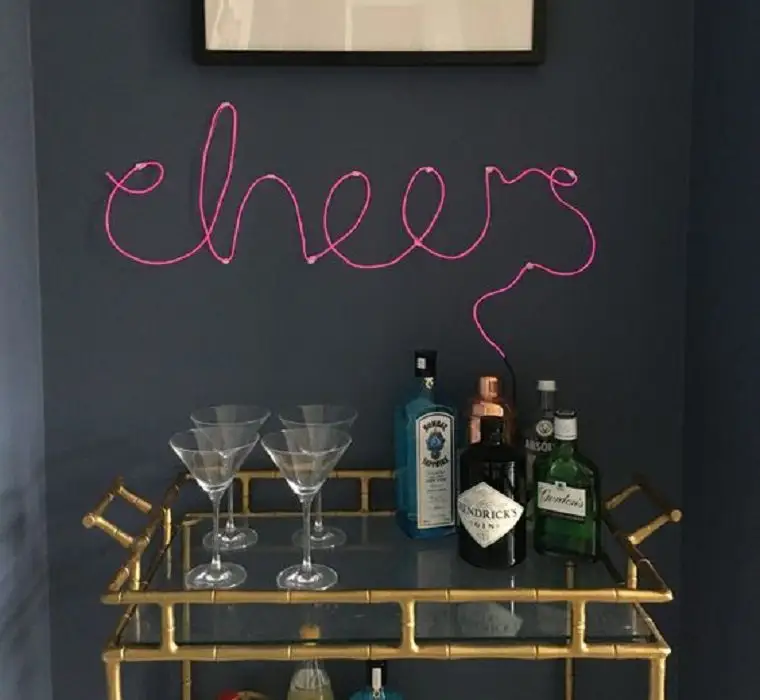 A neon sign that is both celebratory and polite? We'll drink to that! This project is the perfect thing to greet guests with as they help themselves to your bar cart, or why not display it at an event such as a birthday party, wedding, engagement, or housewarming? Just be warned though: your friends might want you to make one for them too!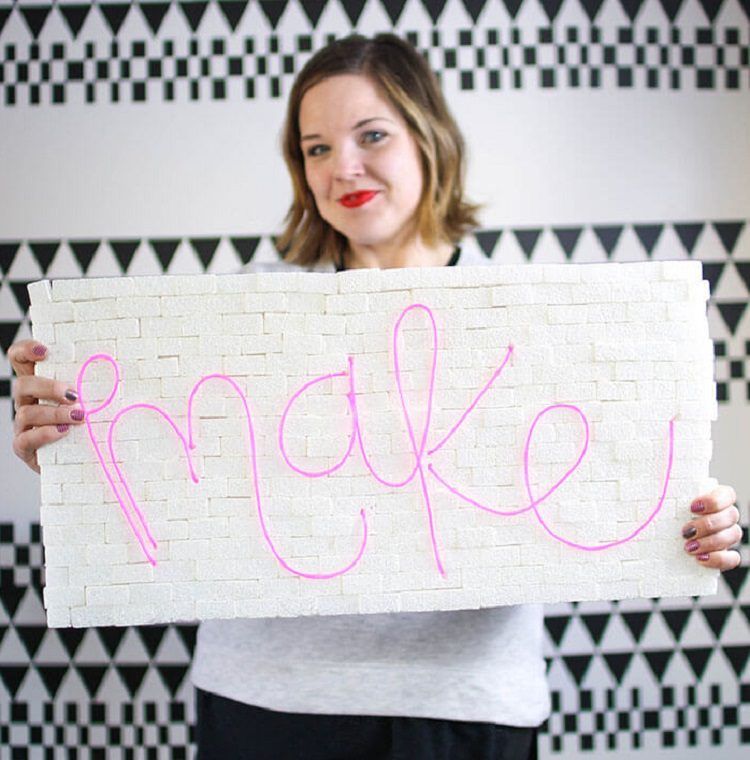 As a crafty and creative type, you're probably always wanting to find more time to concentrate on making things. What better excuse than creating this DIY neon light sign, complete with a special reminder? It'd look great in a home office or craft nook and will inspire you to make more time for doing the things you love. It's that simple!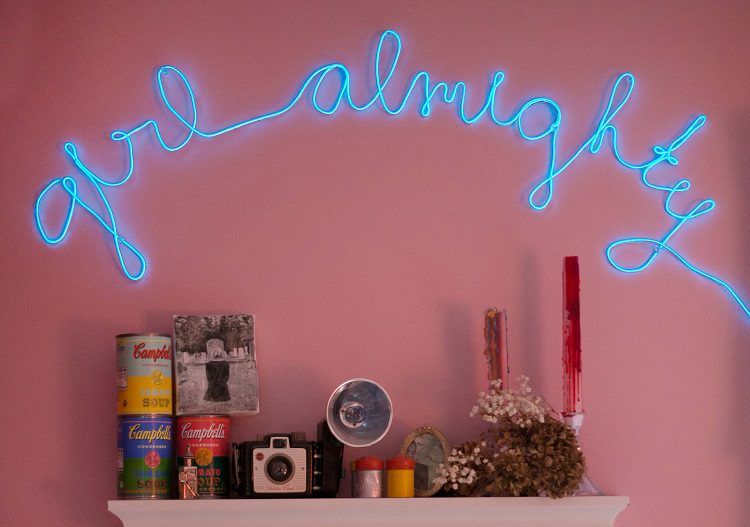 Remind yourself of just how amazing you are by creating a neon light sign that is both inspiring and motivational! It's great for displaying in your bedroom so you can look at it each day, or you could easily use it as a party decoration at any special event. This is a Pinterest-worthy home décor idea that can be achieved within just one afternoon.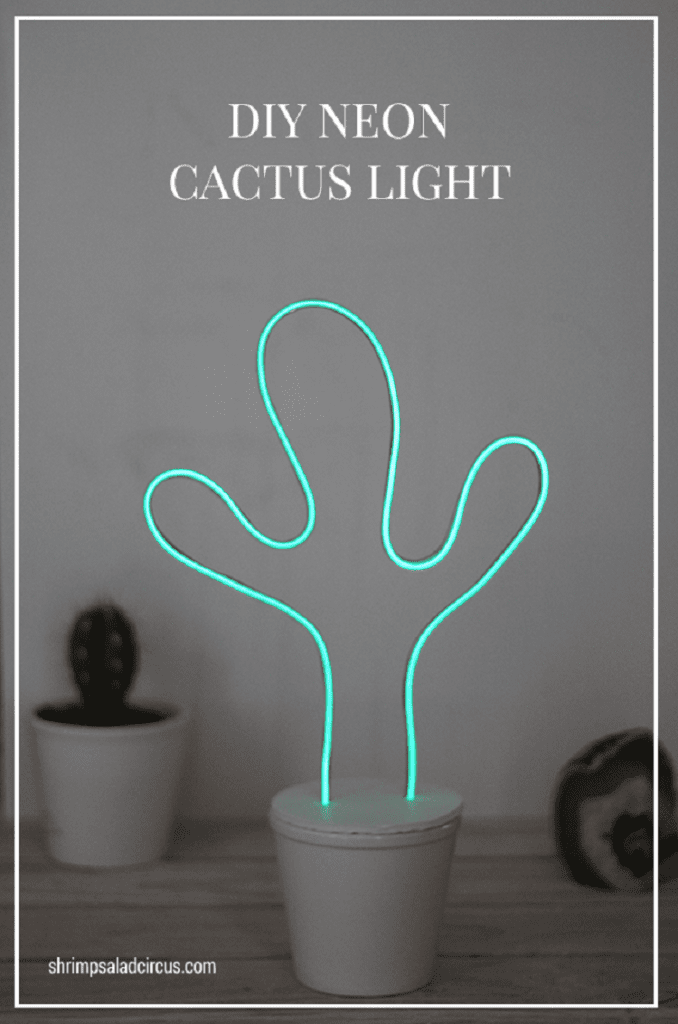 If you (like many of us) love cacti, then this DIY neon light is the perfect project to tackle. We've seen similar, albeit more expensive designs from high-end stores, so making your own is definitely the best and cheapest route to take! Because this takes so little time to create, you could also make a few of them to give to your loved ones. Sharing is caring after all!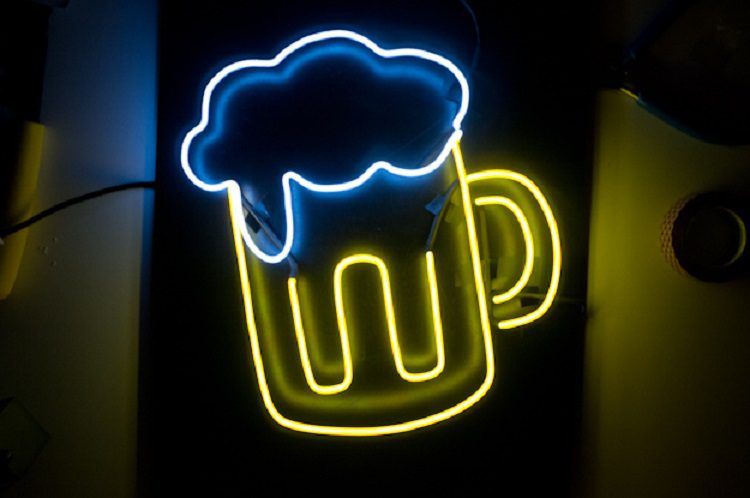 Here's one that's sure to make both you and your partner happy (not to mention your beer-drinking friends)! As the lights go out, the beer begins to flow, making this DIY sign the perfect accompaniment to any party. All you need is a champagne flute inspired light and you've got yourself a match made in neon heaven!
Shine Light on the What Ifs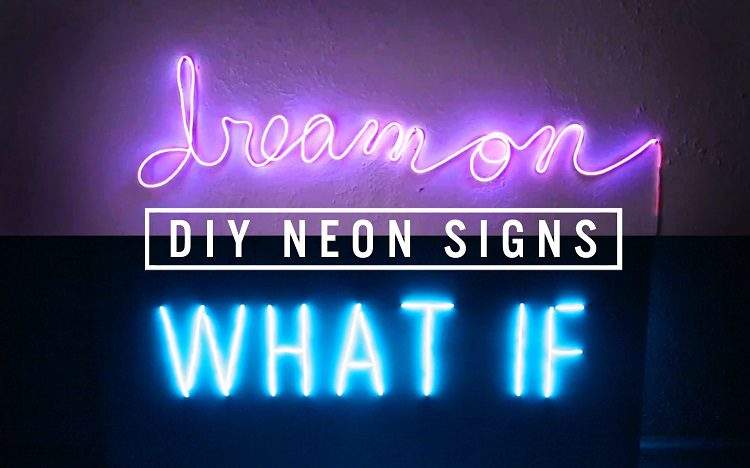 Are you after a DIY neon light that thinks outside of the box? This creative pair will have you wanting to dream on, while thinking about all of those 'what ifs'! We love the two different styles of each of these projects too, showing you that you can achieve both a cursive, handwriting-inspired design, alongside text that makes a statement in all capitals. Hang them in your bedroom, office, living room, etc. to constantly be inspired.
A Monstera Neon Light for Green Thumbs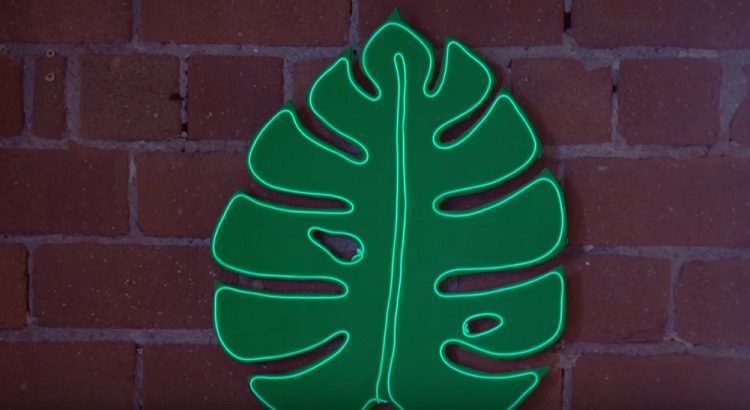 Have you too noticed the constant rise in this humble plant's popularity? With the Monstera's perfect shape, tropical vibes, and use as a pretty backdrop, it comes as no surprise that its taking the world by storm! That's what makes this DIY neon light even more special, as it requires no planting, sunshine, or watering (we'd strongly advise against this last one!). It serves as the light-up artwork that just keeps on giving.
What Are Your Favorite DIY Neon Lights Ideas?
Whether you've been interested in buying a neon light and have found them too expensive, or always wanted to create your own but just didn't know where to start – we hope the list above has provided you with all of the answers you need.
Neon lights are a great addition to any space, helping to add light, color, and fun to your surroundings. They also make excellent gifts that are a bit left-of-center for loved ones, not to mention perfect decorations to display at birthday parties, engagements, weddings, or anything else your heart desires!
Even if you're obsessed with neon light signs, there's no need to try and make each and every design featured here. Simply select your favorite, must-have one first before trying your hand at creating more. Craft should always be fun, relaxing, and stress-free!
Last update on 2023-11-29 at 23:56 / Affiliate links / Images from Amazon Product Advertising API