Looking for non-traditional decor this holiday season? Make a word art pumpkin for your decor or table centerpiece!
Take a carving pumpkin from Hobby Lobby that I got 50% off day after Halloween – add some words and phrases with a Sharpie marker, and you've got a Word Art Pumpkin that can stay up into December since it's so neutral! It would make a perfect Thanksgiving Table Centerpiece as well!  Be thankful for the little things in life!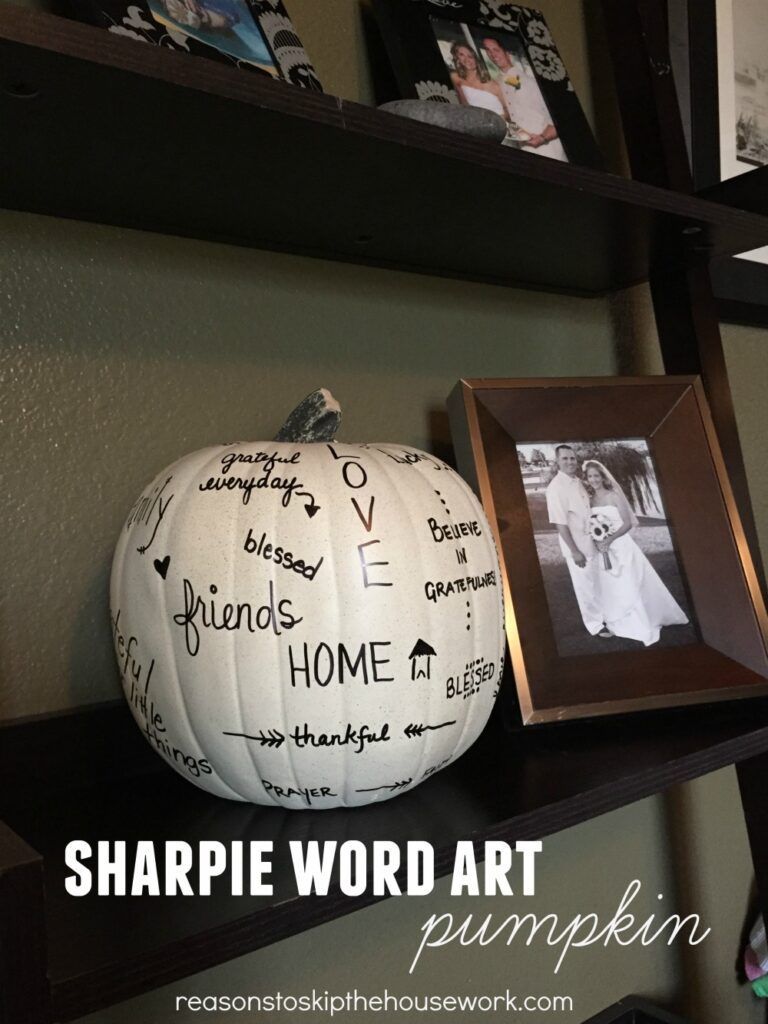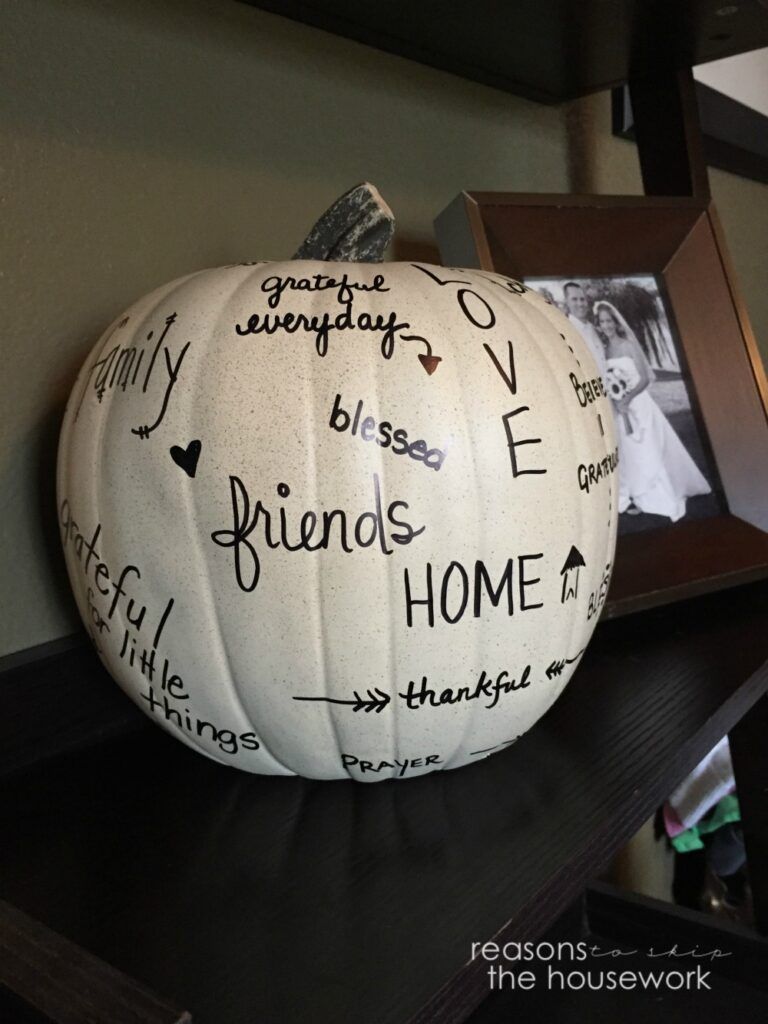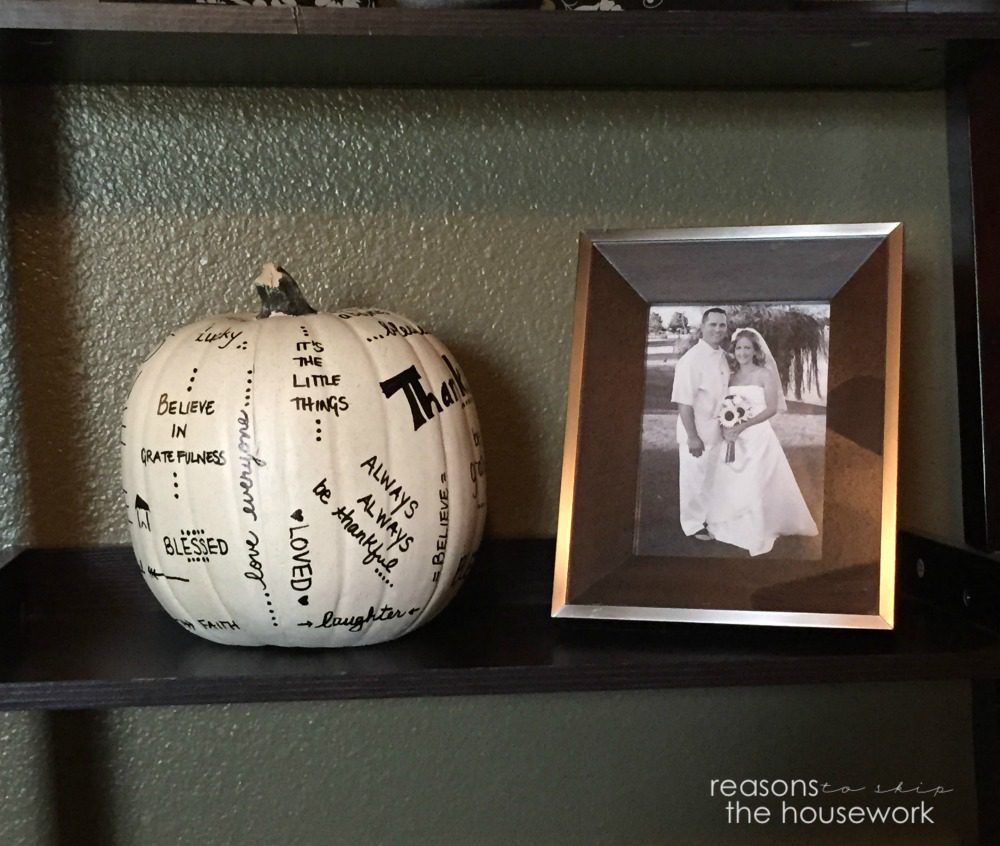 I kind of have a thing for phrases and quotes and inspirations!  Check out my JOURNAL GIFT IDEA with tons of inspirational quotes!