Happy April Reasons to Skip the Housework friends!! It's Gina from Kleinworth & Co. Hope you all are enjoying spring & the the glorious sunshine! Because it's spring I'm definitely feeling like spending less time in the kitchen & lightening up the menu a little bit. How about you?? But because I have such a sweet tooth I am trying to find new ways to still feel like I'm getting my little treats when I need them. I'm sure you all have seen the fabulous idea of making ice cream out of frozen bananas. Genius! Because it really does taste like ice cream, right?! But sometimes I want other flavors too – which means I start throwing other things in the blender with the bananas. When that happens- sometimes I come up with something I can't live without. This Toasted Coconut Banana Ice Cream is one of those things.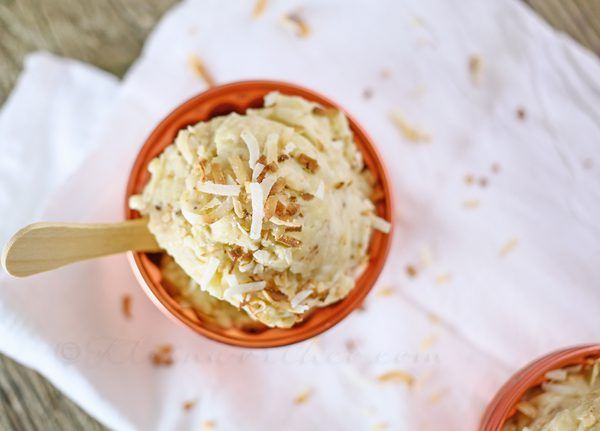 I don't know about you- but the combo of banana & toasted coconut is just heaven for me.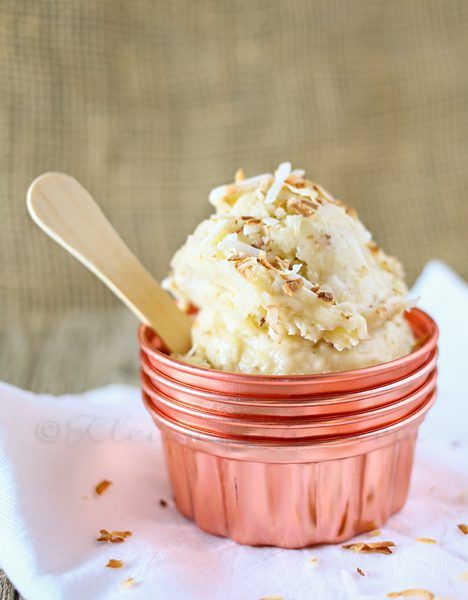 It's light, fresh & creamy. Perfect for these warmer days. I know that we will be having this all through summer. No guilt- I'm still getting a refreshing treat but with things that are good for me. Really can't beat that now can you?!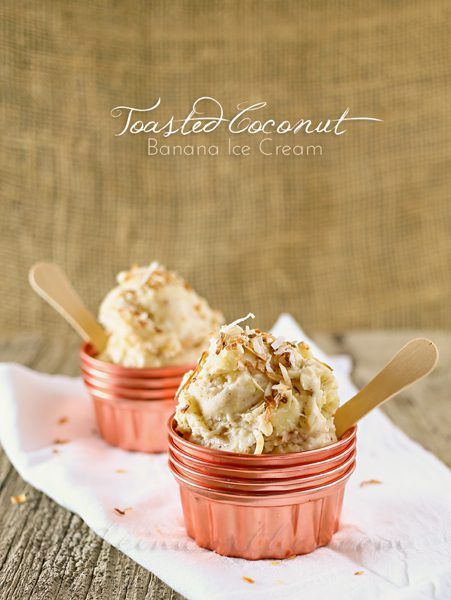 Toasted Coconut Banana Ice Cream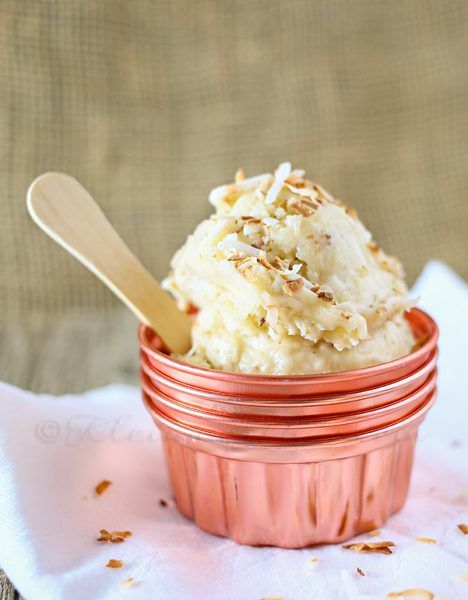 Ingredients
3 large bananas - frozen
1/2 cup toasted coconut + more for topping
1/2 cup cream of coconut
Instructions
Place all ingredients in a high powered blender
Blend on high for several minutes until all ingredients are combined to a thick & creamy mixture.
You may need to scrape down the sides several times throughout the process.
Serve immediately or transfer to an airtight container & store in freezer for 1-2 weeks.
For toasting the coconut – start here…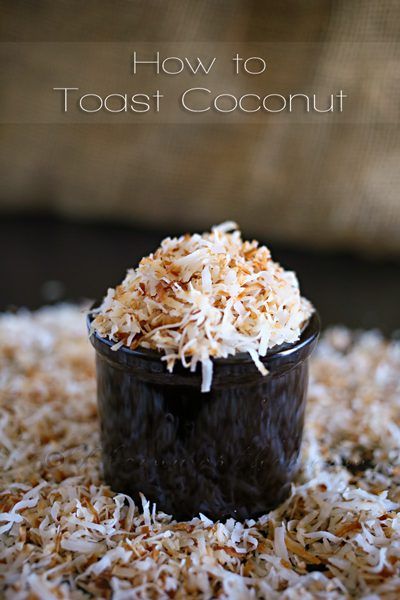 How to toast coconut – It's so incredibly simple & keeps well.
So there you have it – a simple dessert you can whip up in just a few minutes.
Thanks so much for having me here today!
I hope you will come on over & visit so I can get to know you better.
You can connect with Gina via Blog, Twitter, Google+, Instagram & Pinterest