Thanksgiving is almost here and there are so many things happening during that day, it's nice to save time with these Thanksgiving Cooking Hacks and Easy Recipes.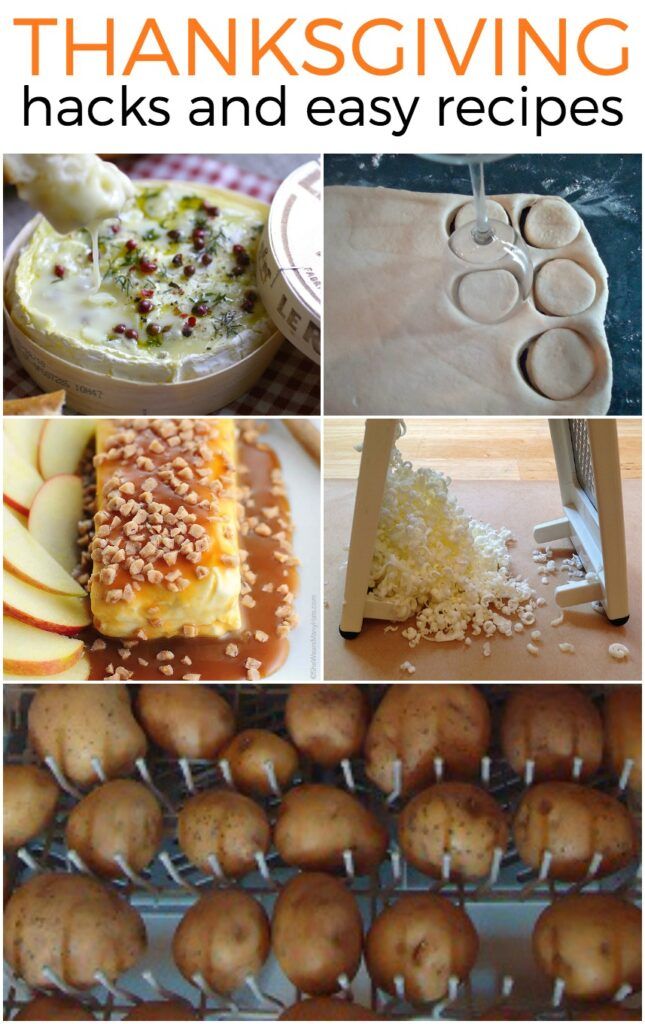 Whether you need some fun tips and tricks or some easy recipes to get you through the day, these Thanksgiving Hacks and Simple Recipes are perfect for any type of celebrating!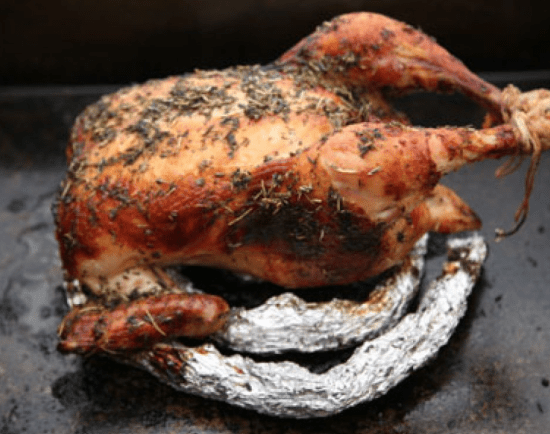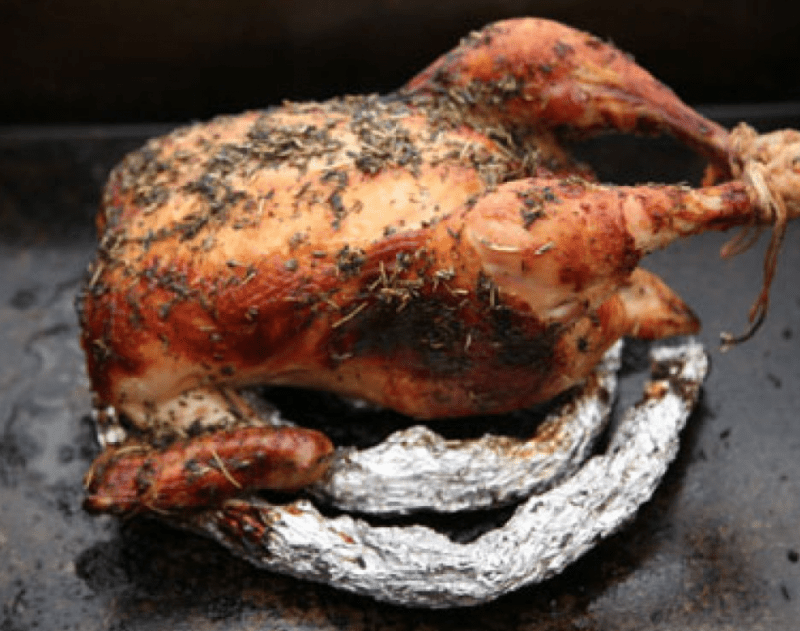 This Foil roasting rack is perfect if you don't have a roasting pan!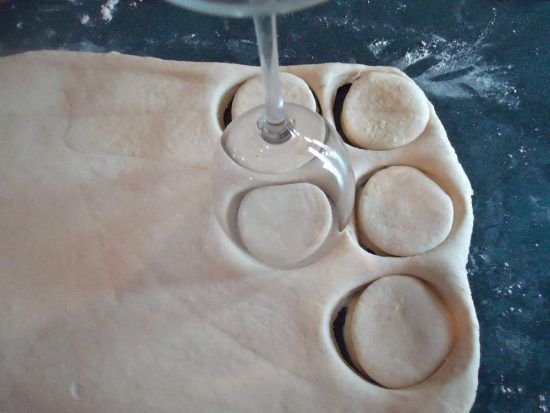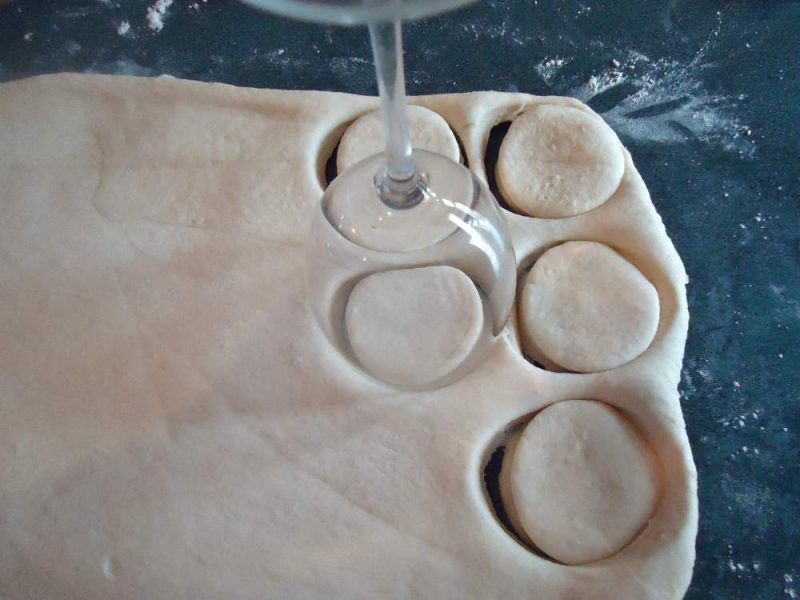 The biscuit cutter that is different than all the rest!  If you can't find anything, always resort to the wine glass!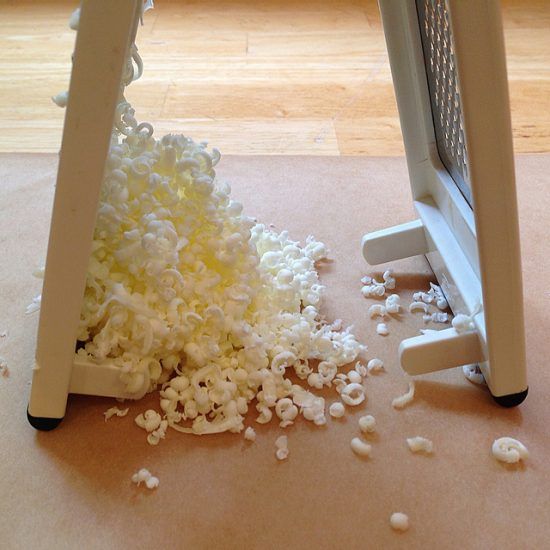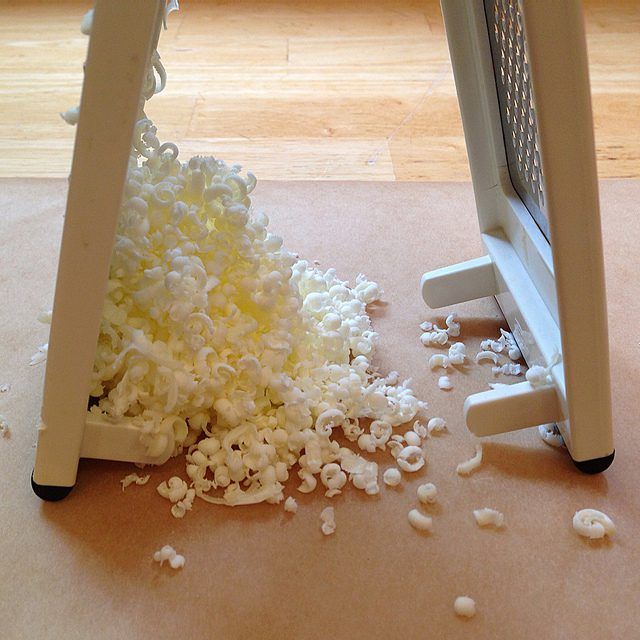 Grate your butter for any type of baking!  So much easier this way!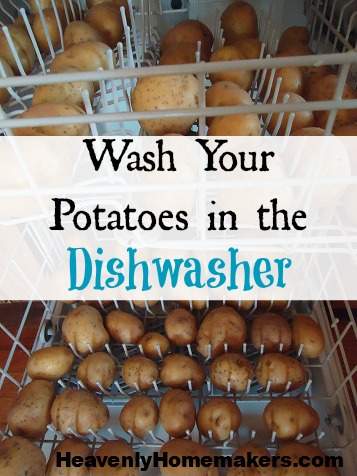 Bulk wash the potatoes to save tons of time on Thanksgiving Day!
Pie Bites are the perfect dessert when you don't want to make (or are not good at making) a scratch pie!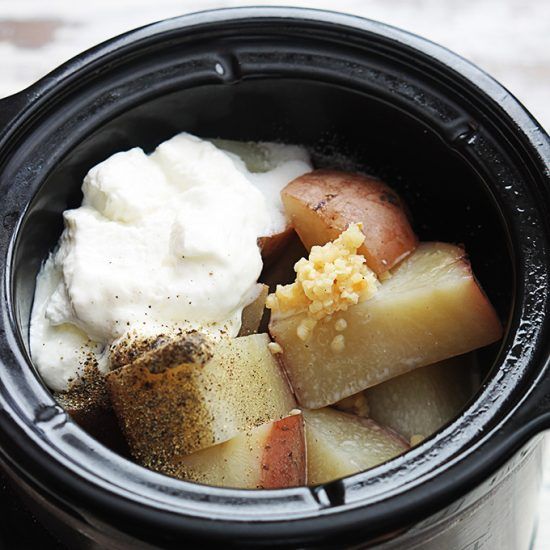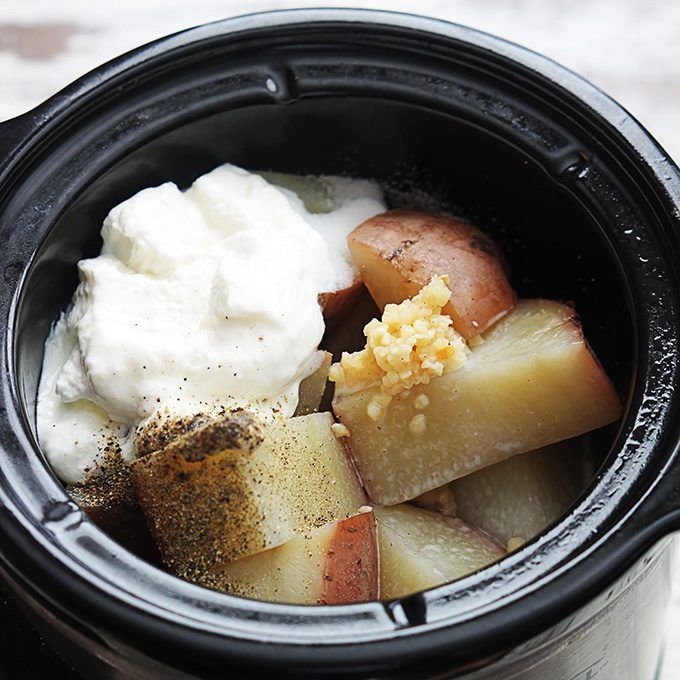 Slow Cooker Mashed Potatoes are the way to go!  They are so delicious and take up less time and space on the stove!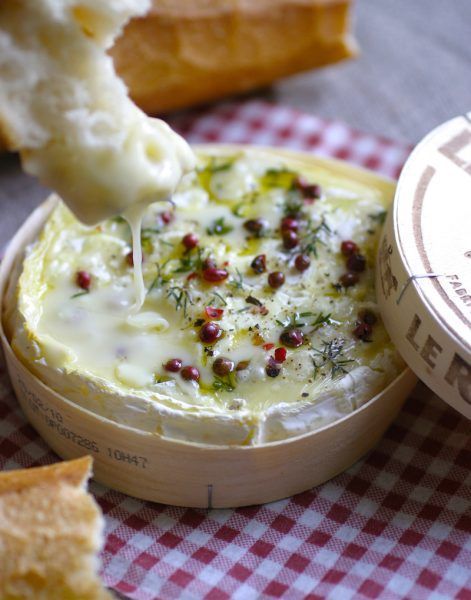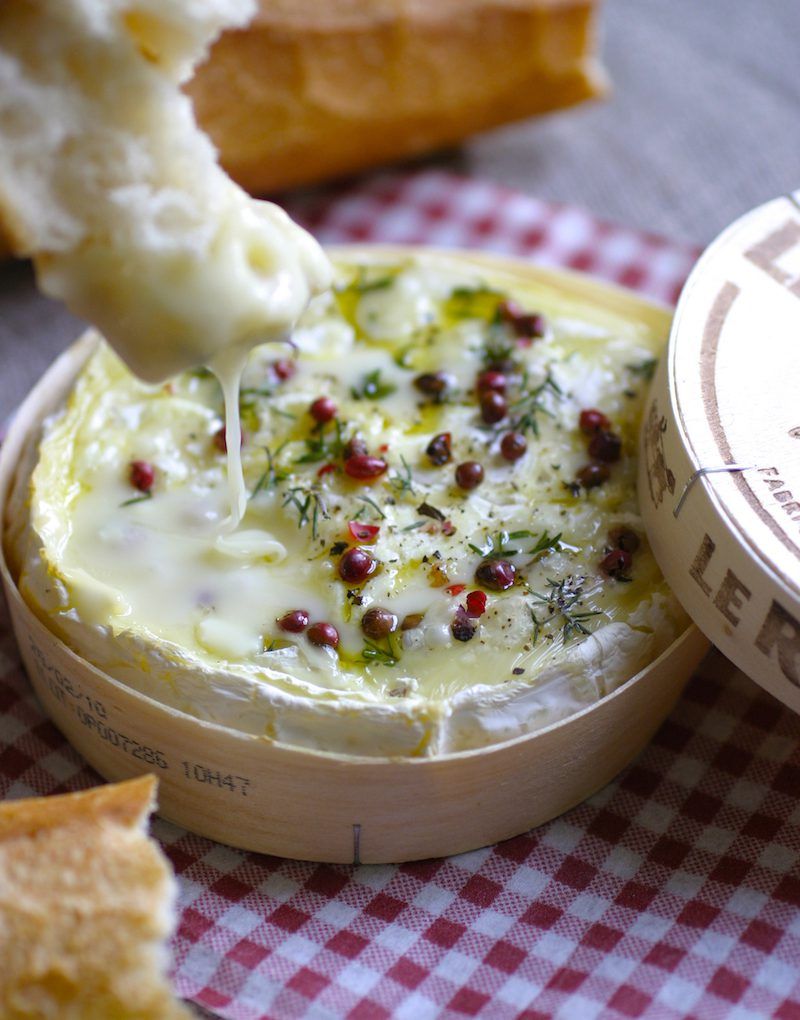 Fancy Cheese Appetizer Dip  is so simple to make (really, check it out!) and it looks super duper fancy!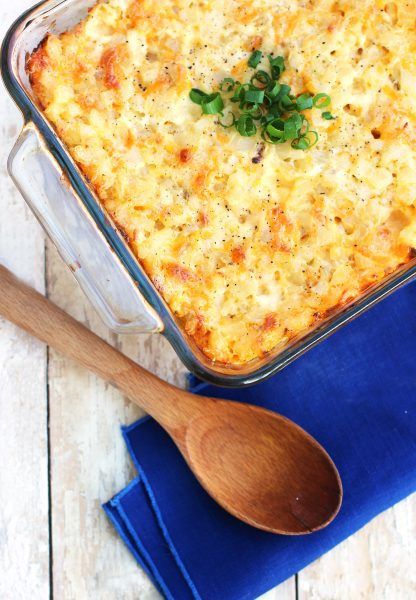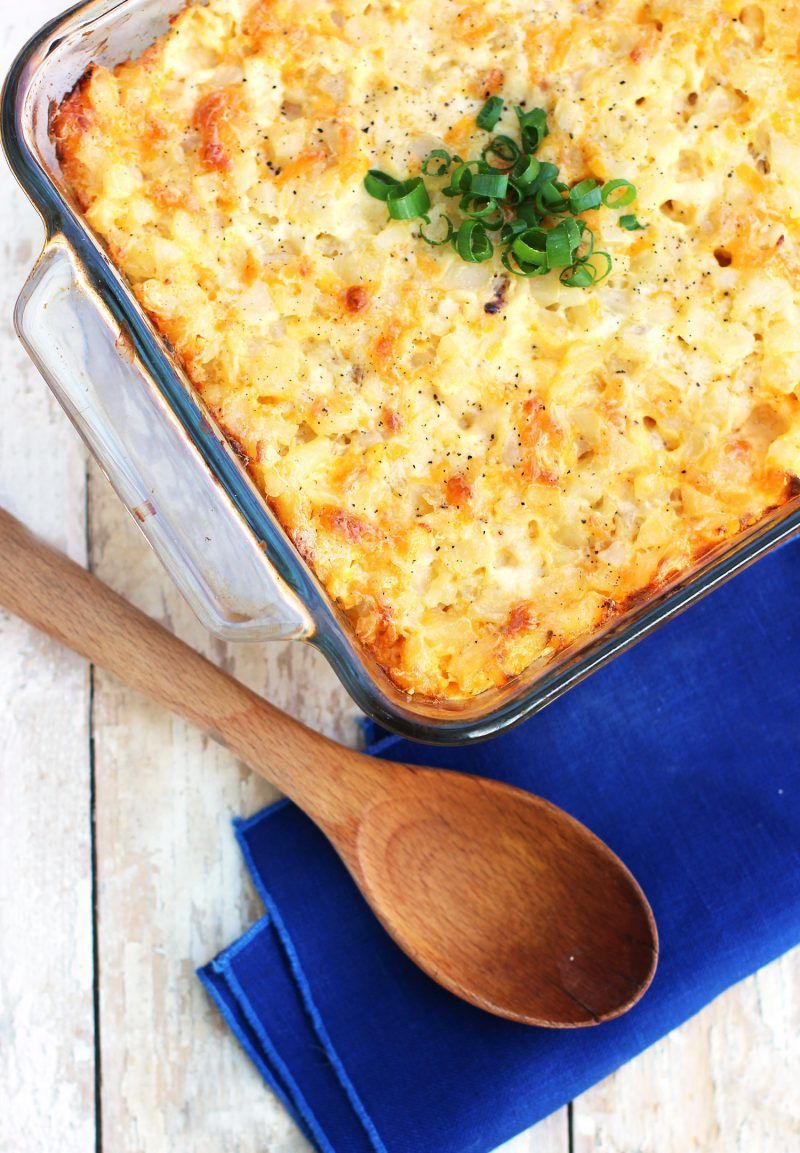 Frozen Potato Casserole is the way to go if you don't want to peel a bunch of potatoes!  I've also seen these called Funeral Potatoes!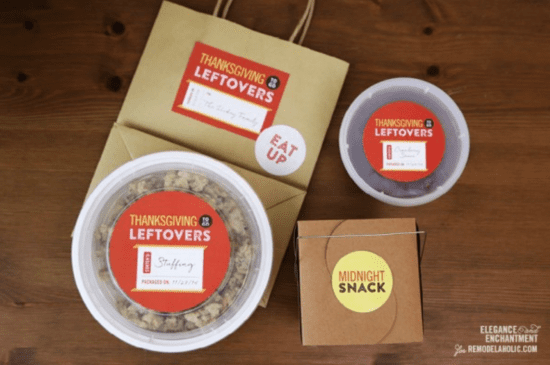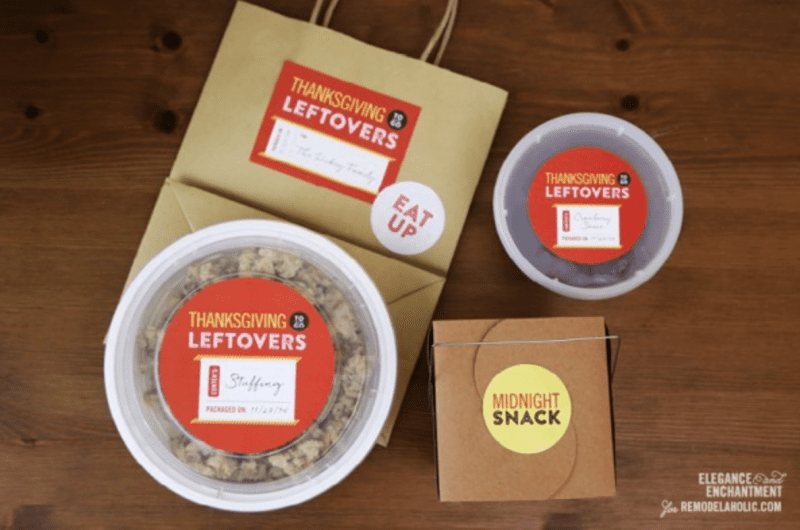 Printables for Leftovers are perfect for all of your guests to take home with their goodies!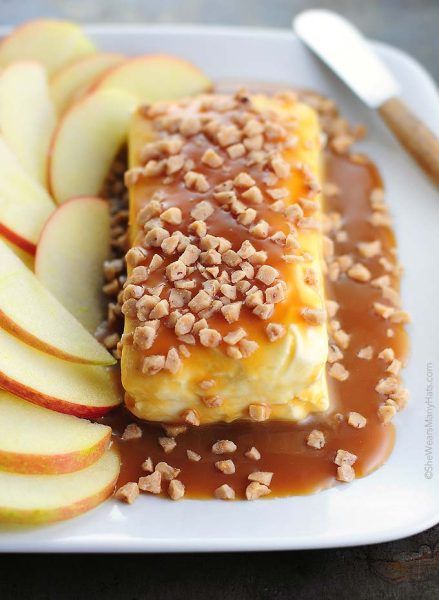 Simple Sweet Fruit Dip is so stinkin' easy and your guests will LOVE it!
What are you whipping up for your holiday gatherings?  These Thanksgiving hacks and simple recipes are the perfect things to make your life easier!