It's that time.  Time for a pretty SPRING WREATH on my ugly brown front door!  I'm a sucker for stripes and polka dots, so that's what inspired my latest creation.  Striped fabric and pom poms that stand in perfectly for polka dots are just what my front door needs this Spring!  My Spring Wreath is simple to make with just a few materials.  As part of the Floracraft Make It Fun Team, I used a 14″ FloraCraft® Make It" Fun® Foam Wreath, Waverly fabric, yarn, and a banner embellishment.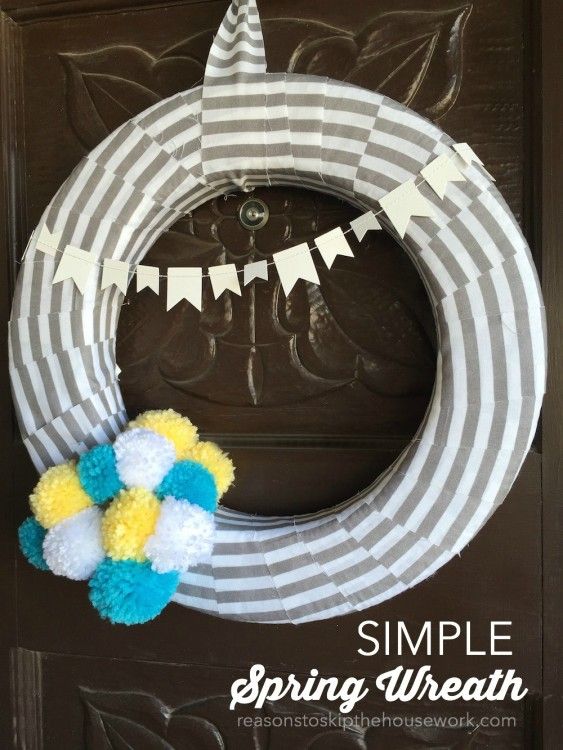 I used 1 yard of fabric, cut into 8 – 2″ strips and wrapped the strips around the wreath base.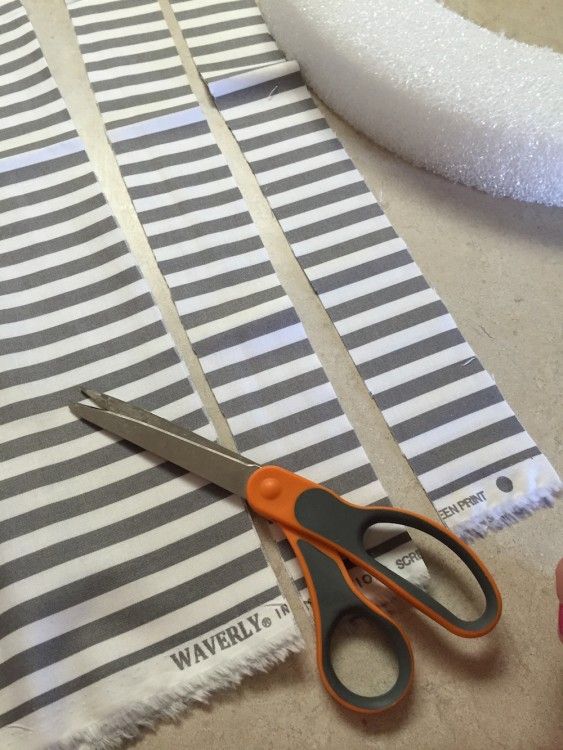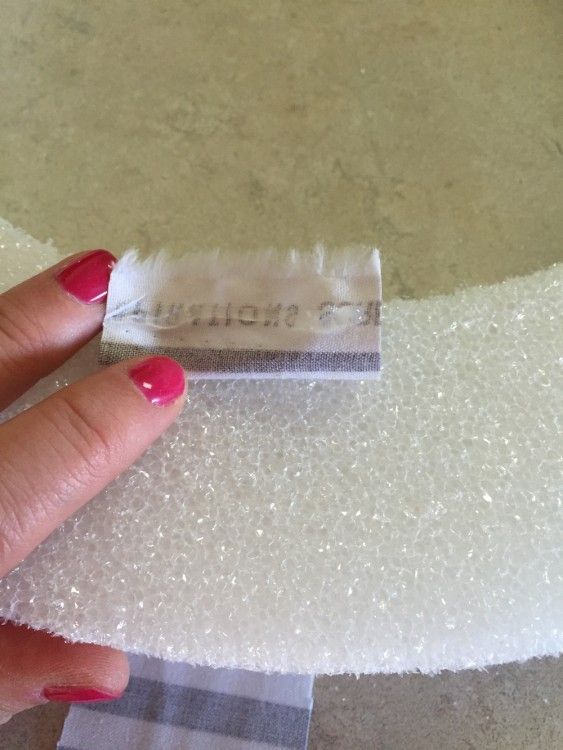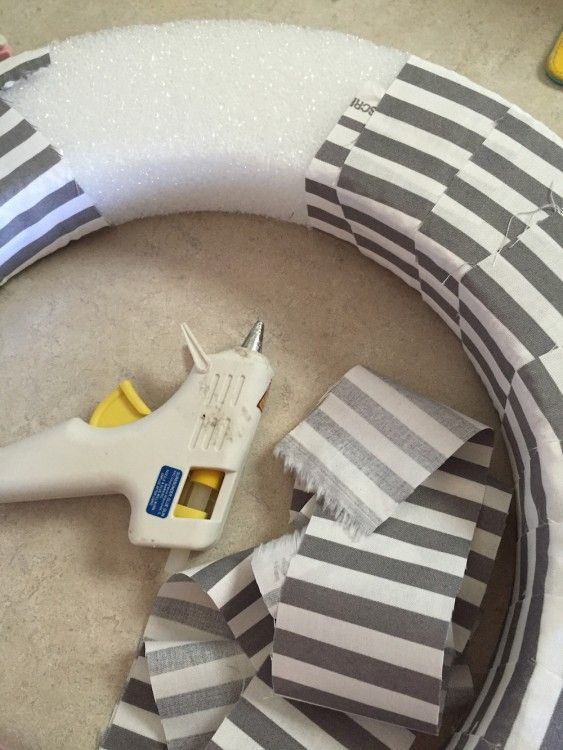 I used a hot glue gun to attach the ends of the strips to the wreath, but they're still easy to pull off when I want to change out the fabric.  To make my pom poms I used the most fabulous tool – the CLOVER Pom Pom Maker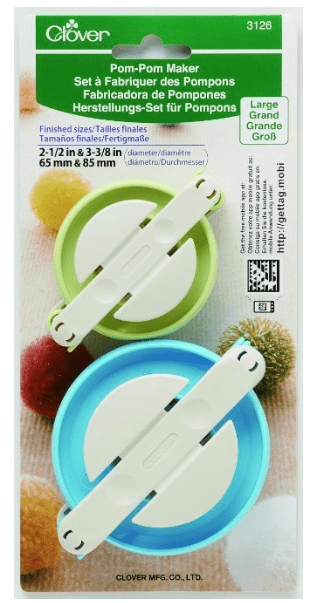 It makes pom poms in just a few minutes and they're perfect!  LOVE this tool!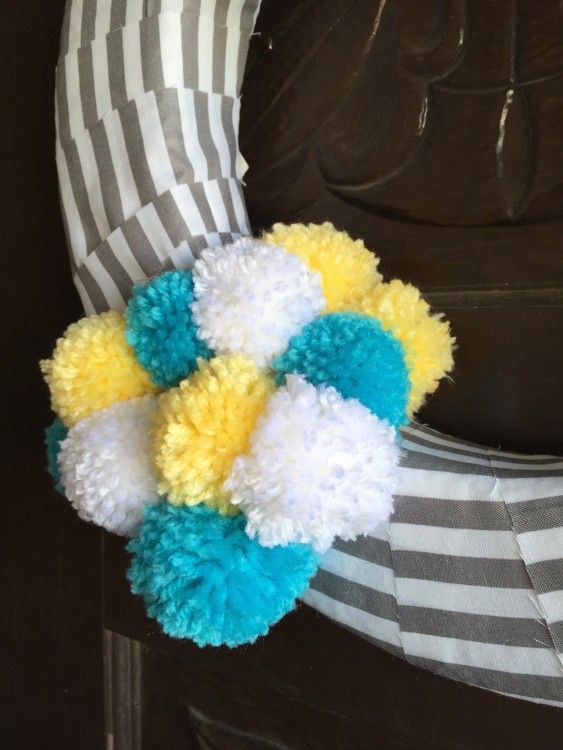 After I made my pom poms, I tied each of them to a string of yarn and pushed them all together.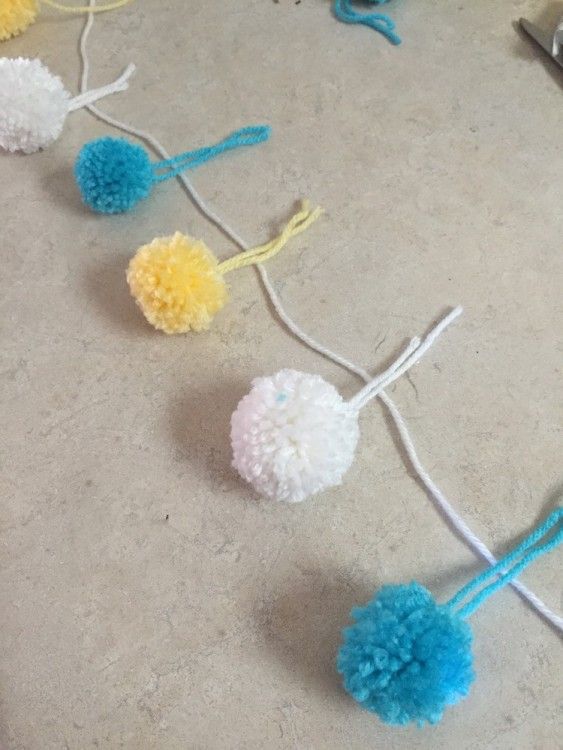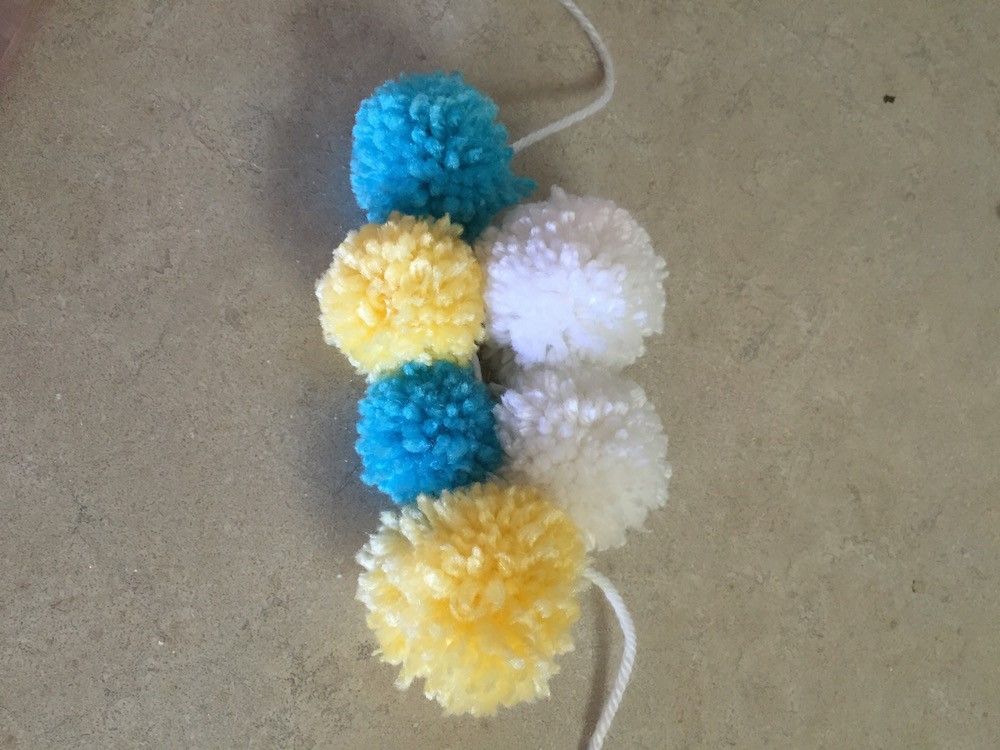 I kept the strings long enough to wrap the string of poms around the wreath.
You can put the string of poms anywhere you'd like, and you could even make multiple and tie them around the wreath in various places!  (I actually THOUGHT about making a bajillion strings and wrapping them all around the wreath.) Maybe next year….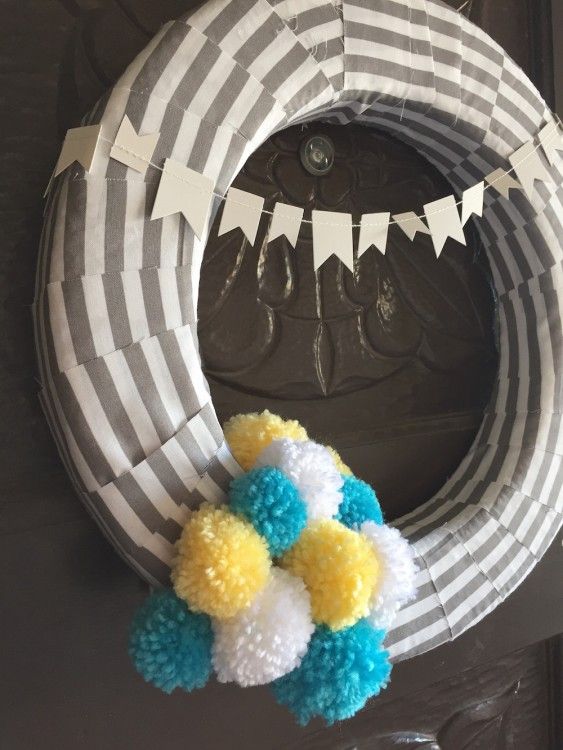 I added a banner embellishment that I got at Hobby Lobby in the scrapbooking aisle, and my spring wreath is all ready to go!
This is an easy way to add a wreath to your door, and you can make different colors of pom poms for each season!
Pom Poms are little tiny bits of awesome!  You can't help but smile when you see Pom Poms!