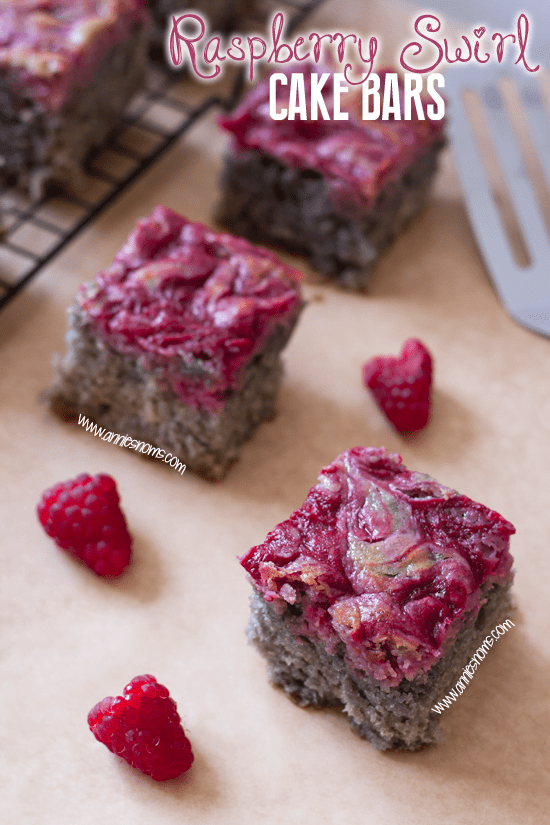 Hey y'all , it's me again 😀 (Annie from Annie's Noms in case you missed last months post – which was these amazing Black and White Cheesecake Bars!)
Anyway today I bring you cake. Not just any old cake, raspberry cake bars with fresh raspberry purée in the batter and swirled in the top!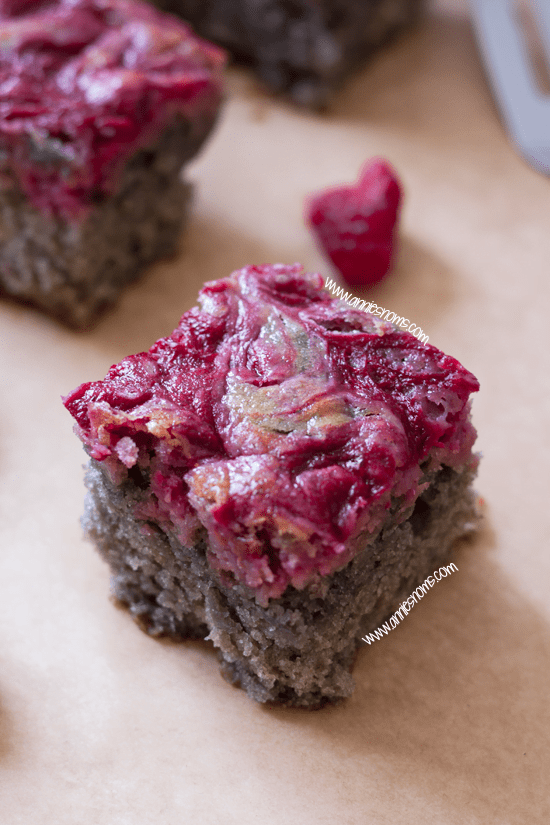 I know Summer is practically over, but I'm trying my hardest to cling on to it for a bit longer, before I get my thermals back out 😉 and Summer for me = berries!
Don't get me wrong, I love cosy nights in on the sofa with a hot chocolate and I adore all the flavours of Fall, but it just feels like, here at least, Summer doesn't last very long! I made my first Fall recipe yesterday with caramel and apples, which made me feel slightly better about Summer leaving us. I'm finally going to try pumpkin in baking this year too! Pumpkin purée is soooooooooooo hard to find here, but I think I've found a place that stocks it so I'm going to get loads and go mad!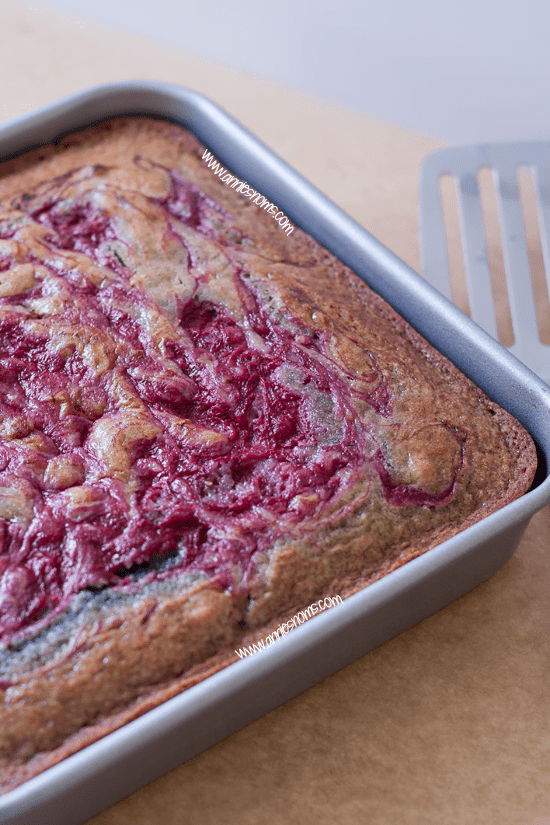 These bars are easy to whip up and super versatile. You could add any flavour purée you want, in fact you could skip the purée in the batter all together and just add in some whole fruit and a swirl on top!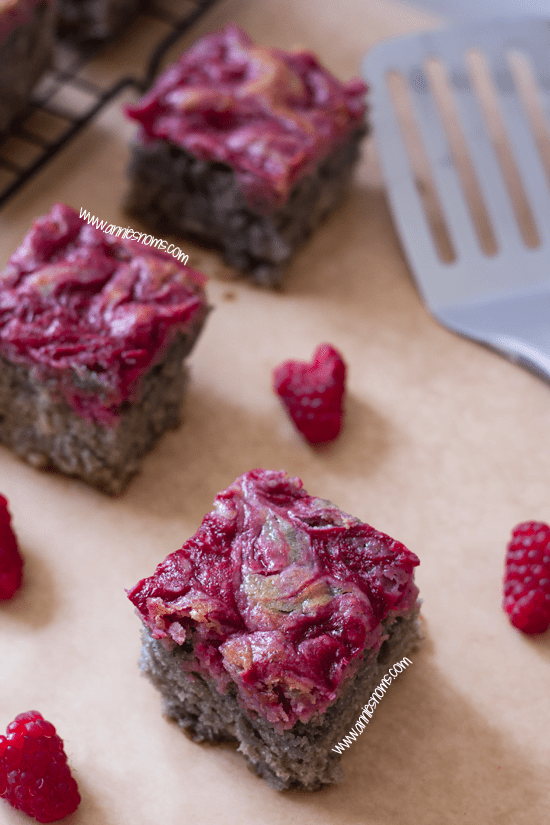 These turned out great, they are moist and full of flavour. Not too sweet and not too tangy, the raspberries really pack a flavour punch and they're so pretty 😀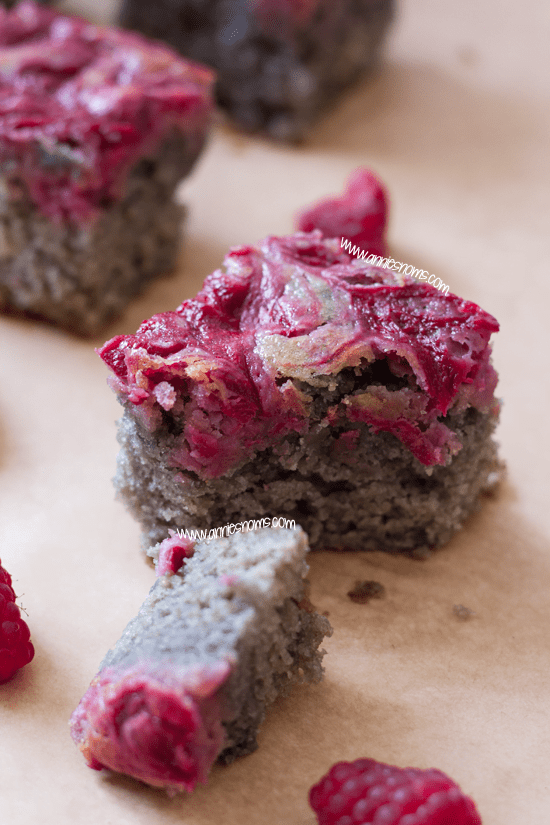 So, use up the last of your berries and make these bars! You won't regret it – the batter comes together in 10 minutes (15 if you're making the purée yourself) and then you just pop them in the oven. There's no fancy icing or anything, I wanted to create something simple for once! These are that perfect treat if you're looking for something quick to make! Until next month…
Annie 🙂
[amd-zlrecipe-recipe:2]