There's nothing better than printing your OWN Post-It Notes.  You can get creative and CUTE and hardly lift a finger!  These Printable Post-It Notes are perfect for lunch boxes, sweet notes, or to use for quick reminders!  Print one or two sheets and then come back in a few weeks for another fun set!  I'll keep them coming if you like them!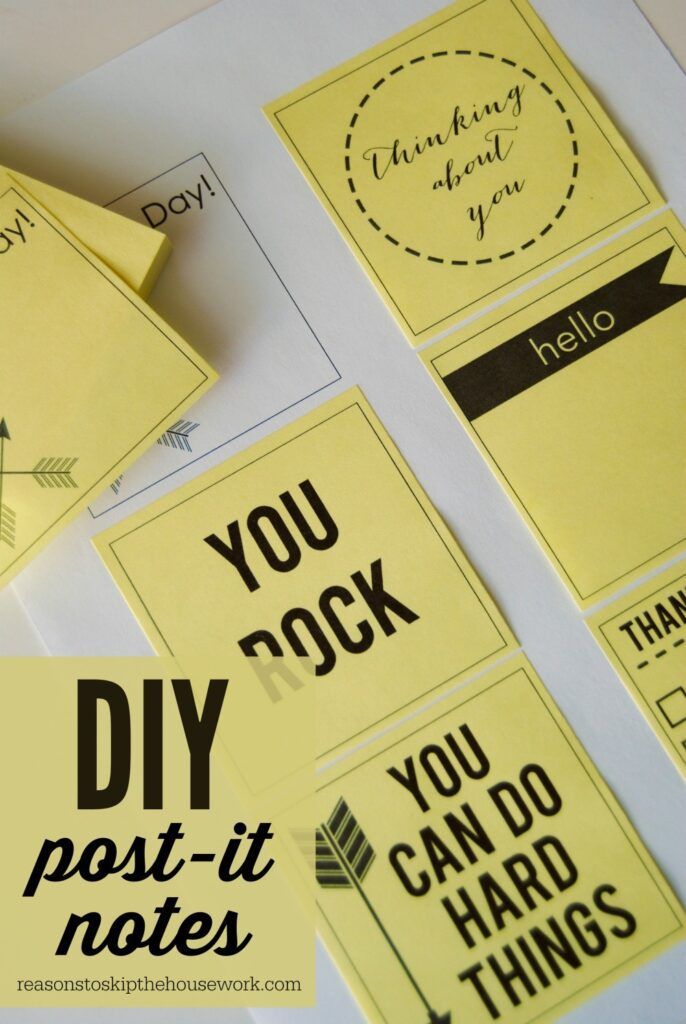 All you're going to need to make Printable Post-It Notes is a pack of 3″ post-it notes and a Post-It Note Printable Template.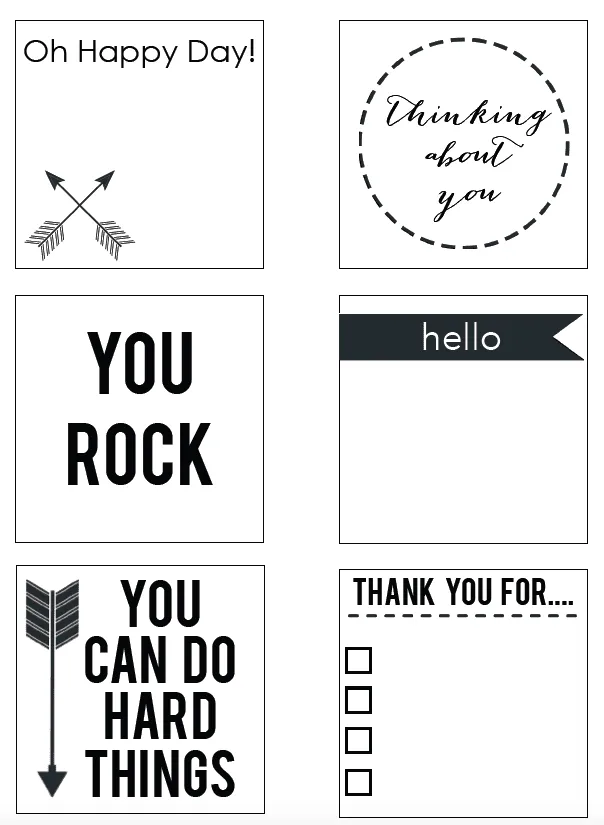 Print one copy of the template, place a Post-It Note on each square and print!  For my printer, I had to put the sheet face down with the top towards the back of the printer.  I suppose most printers work that way, but you may want to print a tester before you use your last Post-It Notes!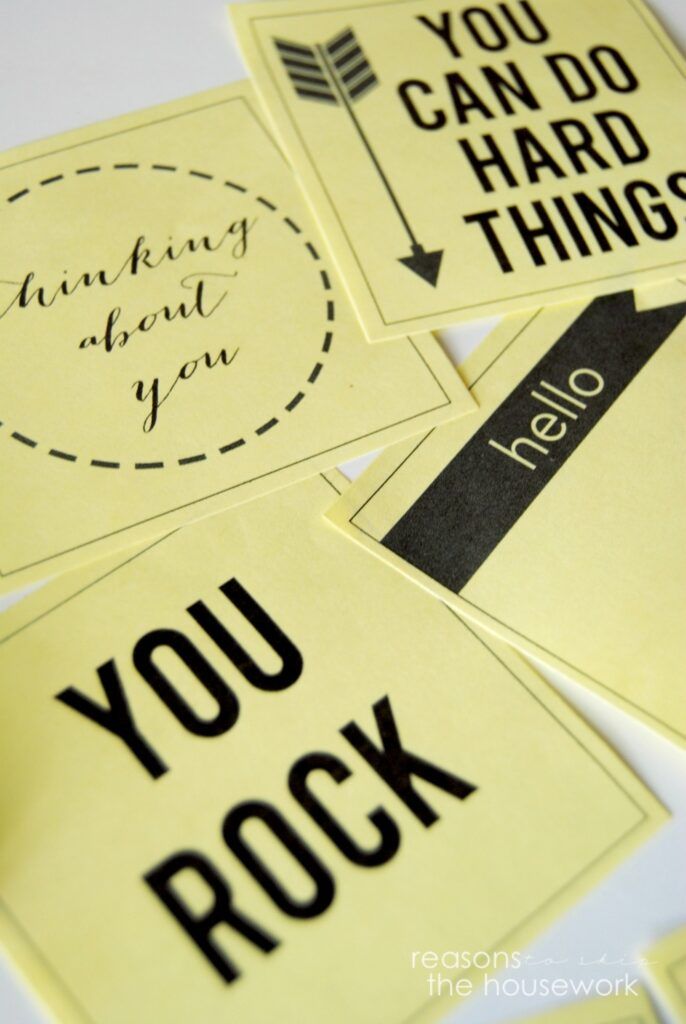 Why not leave a note for your spouse or kids!  Everyone loves a sweet note!