I have so many great memories of reading the Peanuts Comic Strips growing up in the 80s!  Then, of course, there's It's The Great Pumpkin, Charlie Brown, which I fondly remember watching as a tradition each Halloween week!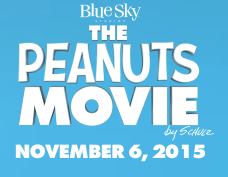 The Peanuts gang is back in town starting November 6th in The Peanuts Movie – and all of your favorite classic characters are back, along with some really fun new characters!
The website for the movie is phenomenal and so much fun that the kids will spend a ton of time playing, getting to know the characters, and "peanutizing" themselves.  It's such a fabulous website, I recommend everyone take a peek!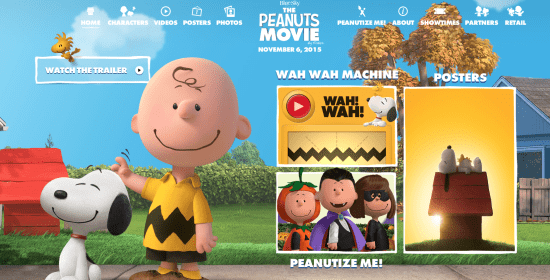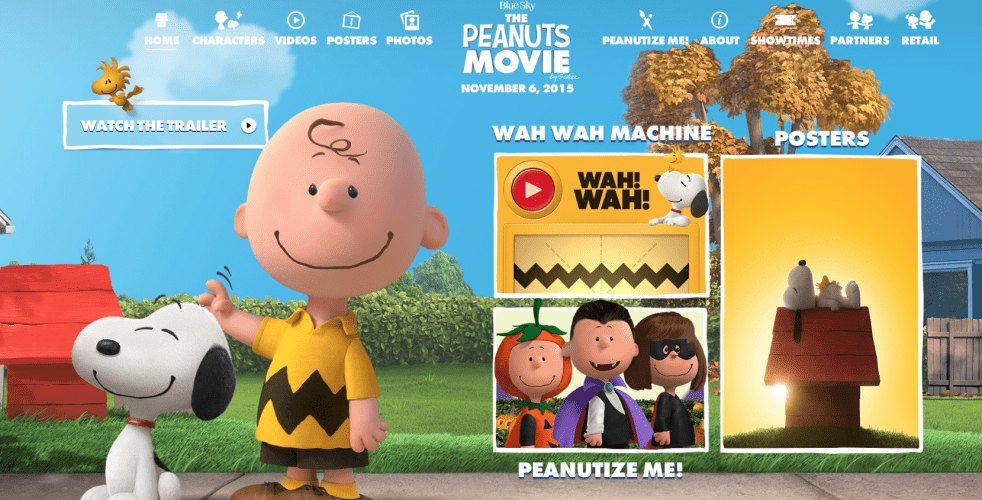 In honor of the new Peanuts Movie, I've whipped up some Peanuts Character Popcorn Treats that will make anyone smile!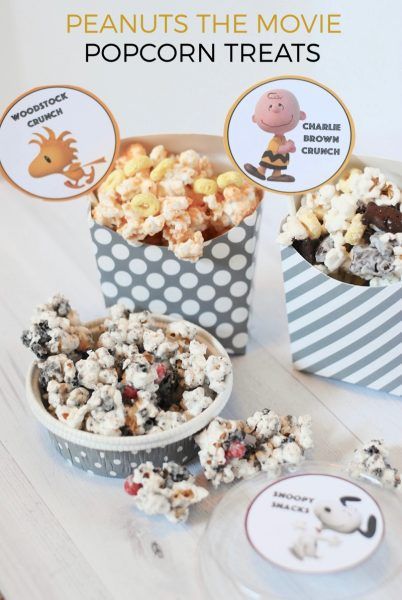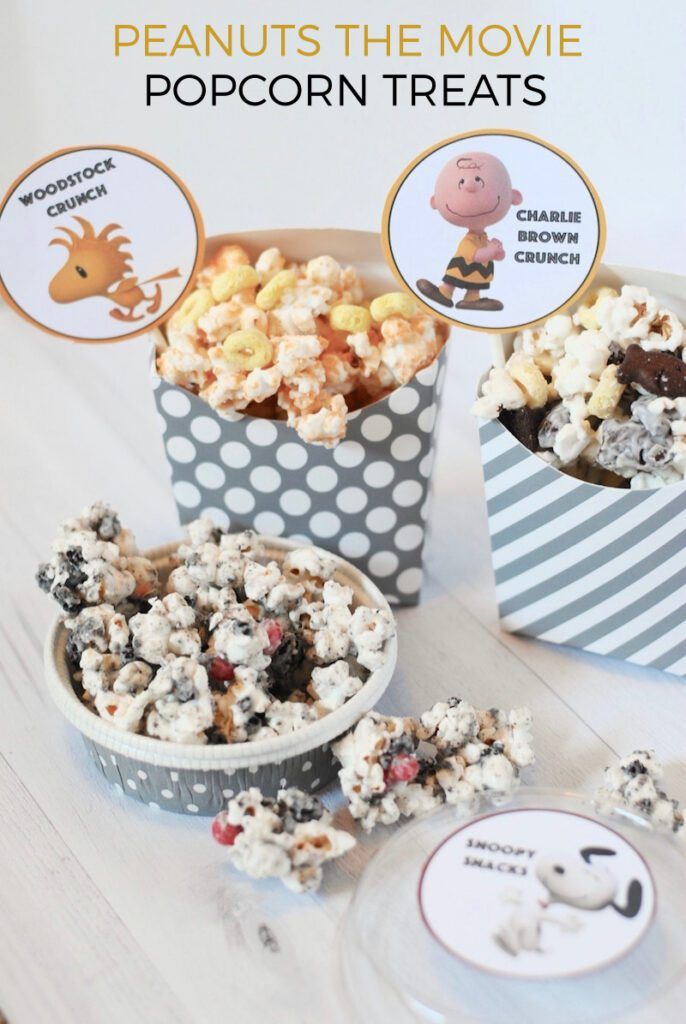 How about some Snoopy Popcorn?  Charlie Brown Crunch, or Woodstock Wafer Crunch?  So many fun treats and super simple to make!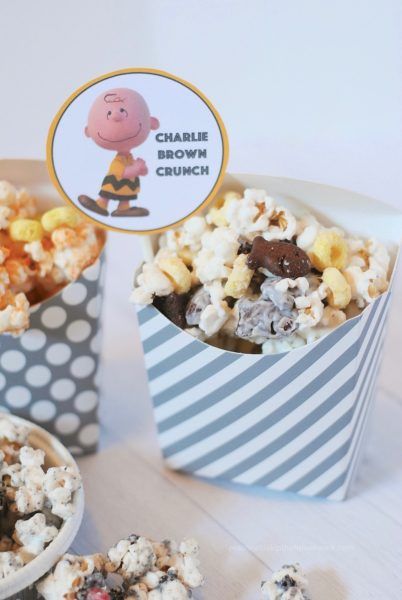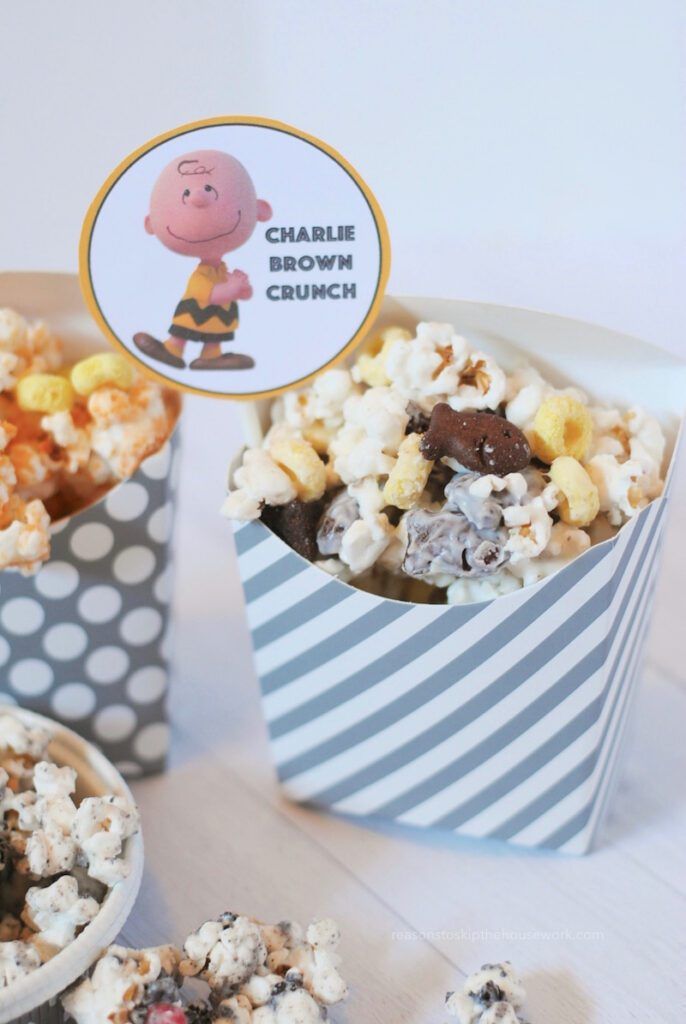 Charlie Brown Crunch is simply Pop Secret popcorn, white chocolate, graham goldfish, and yellow Fruit Loops.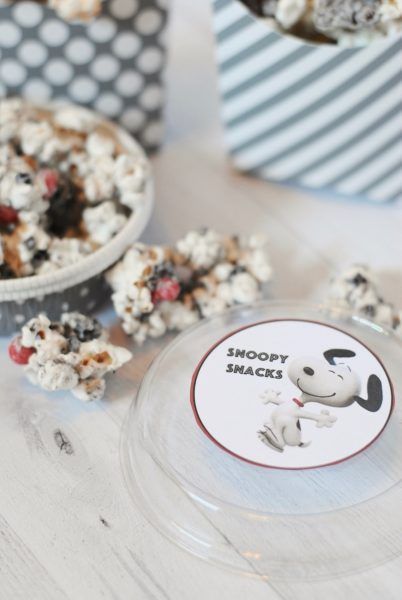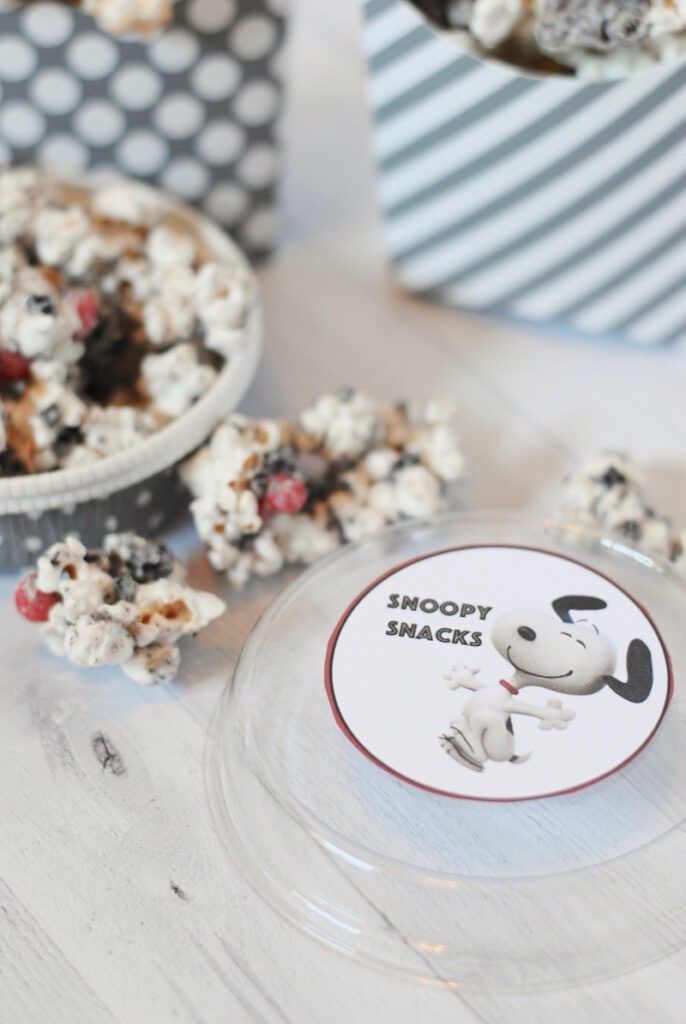 Snoopy Popcorn is Pop Secret popcorn, white chocolate, crushed oreo cookies, and red hot cinnamons for his collar.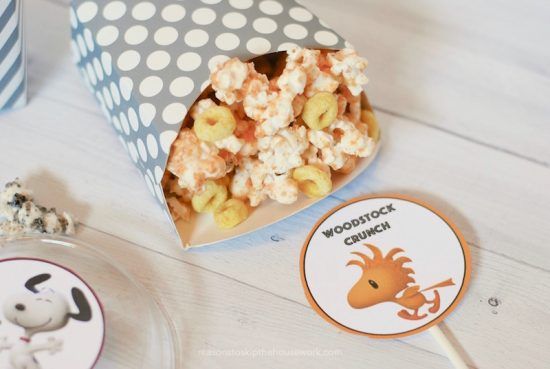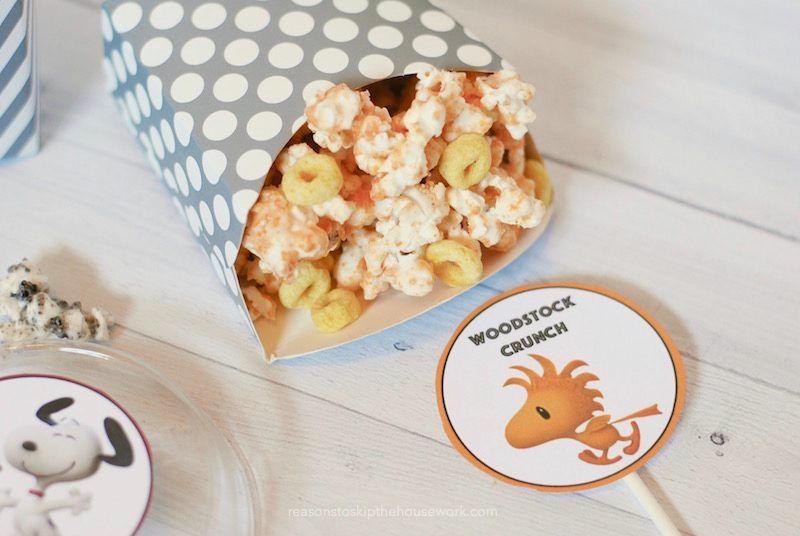 Woodstock Wafer Crunch is Pop Secret popcorn, white chocolate, crushed yellow wafer cookies, and yellow Fruit Loops.
To make your own Peanuts Character Popcorn Treats, pop your popcorn and put in a large bowl.  Pour melted chocolate over the popcorn and mix until all pieces are covered.  Add in your mix-ins and stir once more.  Let chocolate dry and eat away!


Grab your own free printables and have your own Peanuts Movie Party with these fun Peanuts Character Popcorn Treats!  There are so many kids who have no clue who these characters are, it will be fun to see a new generation of kids fall in love with Snoopy and Woodstock like I did!
Shopping at participating retailers, you have the opportunity to buy three participating products (see below) and get a free Trick or Treat Bag!  I know this bag will be used long after Halloween, because it's a great bag with super cool characters!  (Albertsons, Safeway, Vons Pavilions, Jewel-Osco, Randalls, United Supermarkets, Tom Thumb, Acme, Star Market, Shaws, Carrs / Safeway, Market Street, Amigos)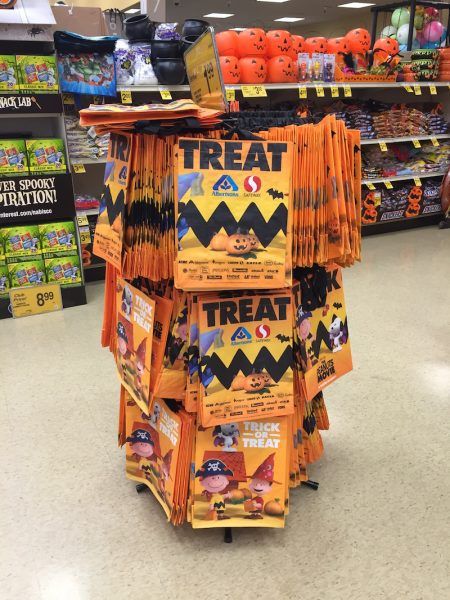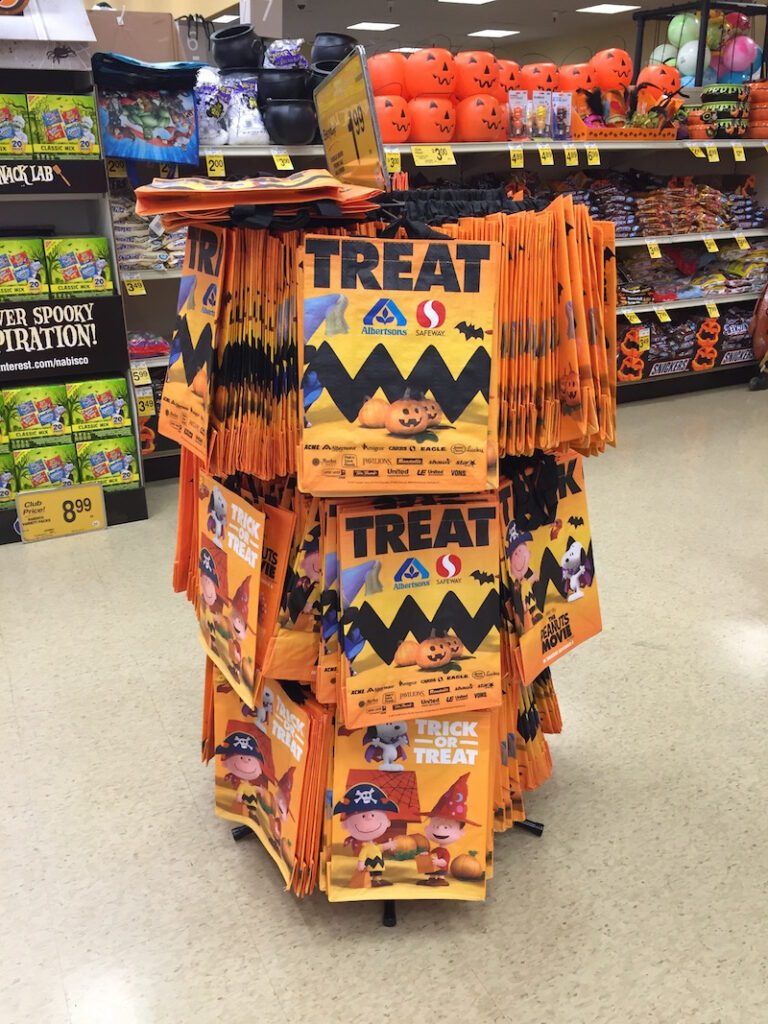 This is a sponsored conversation written by me on behalf of Albertsons Safeway. The opinions and text are all mine.