My girl loves to help in the kitchen.  She loves to measure ingredients, spread butter, or stir the cookie mix – and helping in the kitchen is such a fabulous thing for her to develop her basic math skills.  Measurements and cutting are helping her learn fractions and sharing evenly – and because baking is one of the easiest ways to help kids learn math, LeapFrog made the Number Lovin' Oven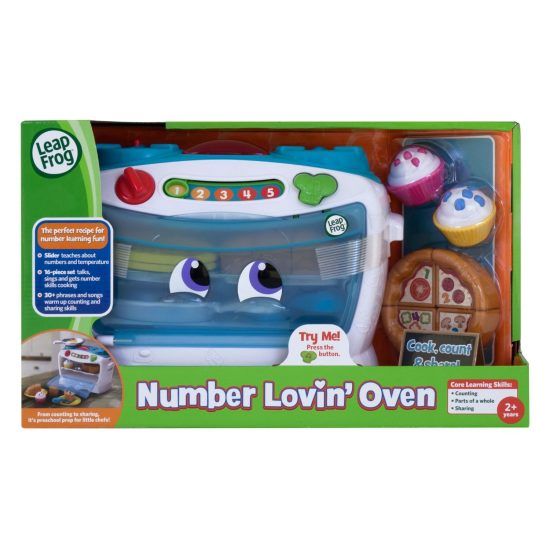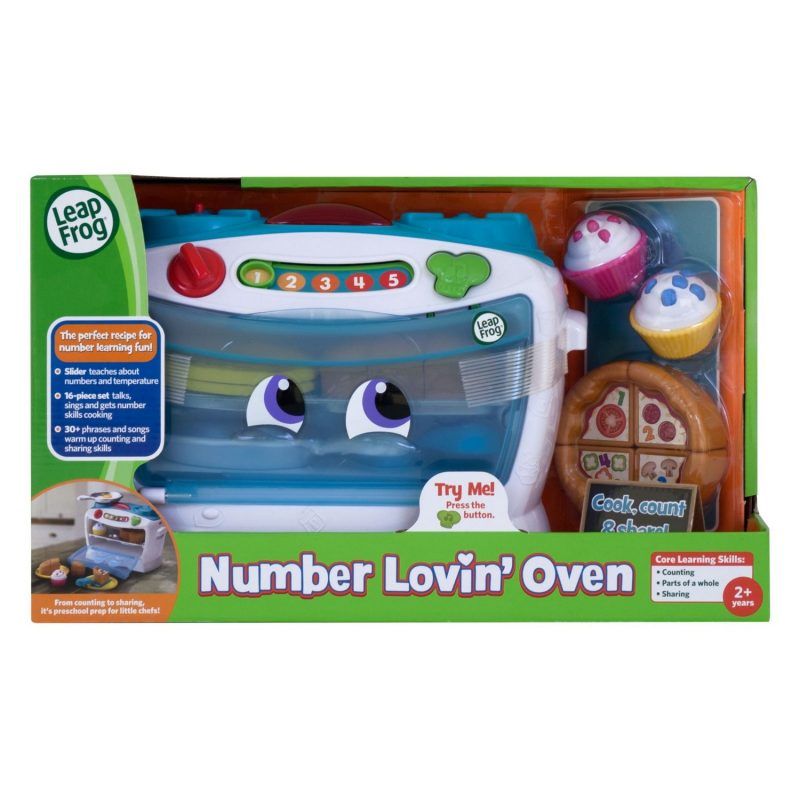 The Number Lovin' Oven is geared towards ages 2-5 and is the perfect toy to help kids learn math.  The parts are large and easy to hold for the little kids, but my 5 1/2 year old played with it just fine.  She had fun serving us pizza and bread!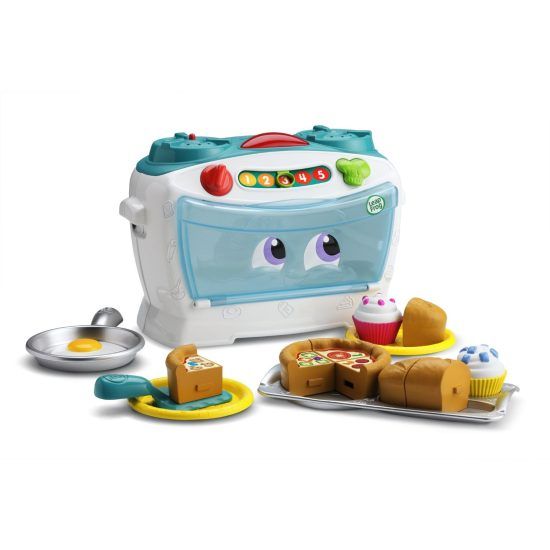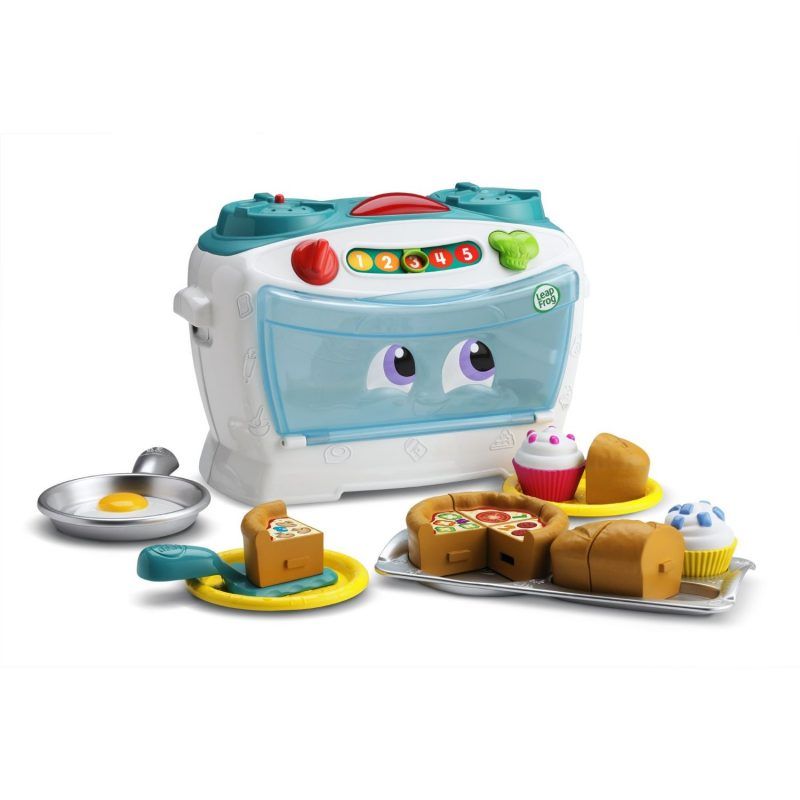 The set comes with the oven, a pan bake bread, two cupcakes and a pizza with numbers on each piece, two plates, a serving spatula, and a skillet.  The top burner has a pressure sensor that activates the sizzle and there's a prompt about cooking eggs when you put the skillet on the burners to cook.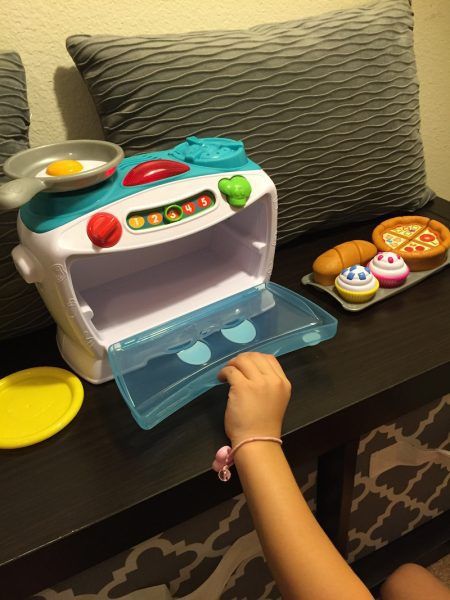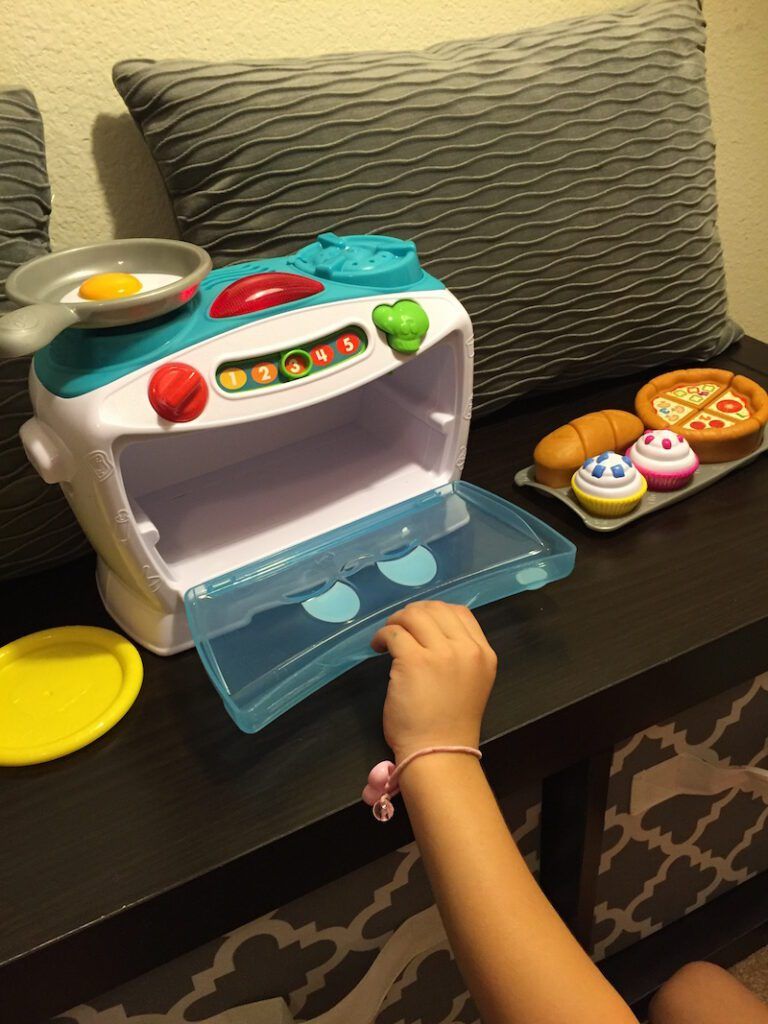 The baking sheet fits into the oven nicely, and is perfect to "bake" bread and cupcakes on. When my girl wasn't breaking up all the food pieces evenly to share with me and dad, she was putting food in and out of the oven, while singing along to the fun counting song!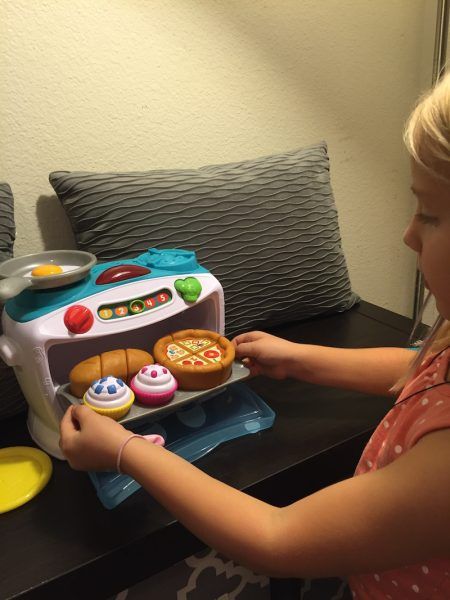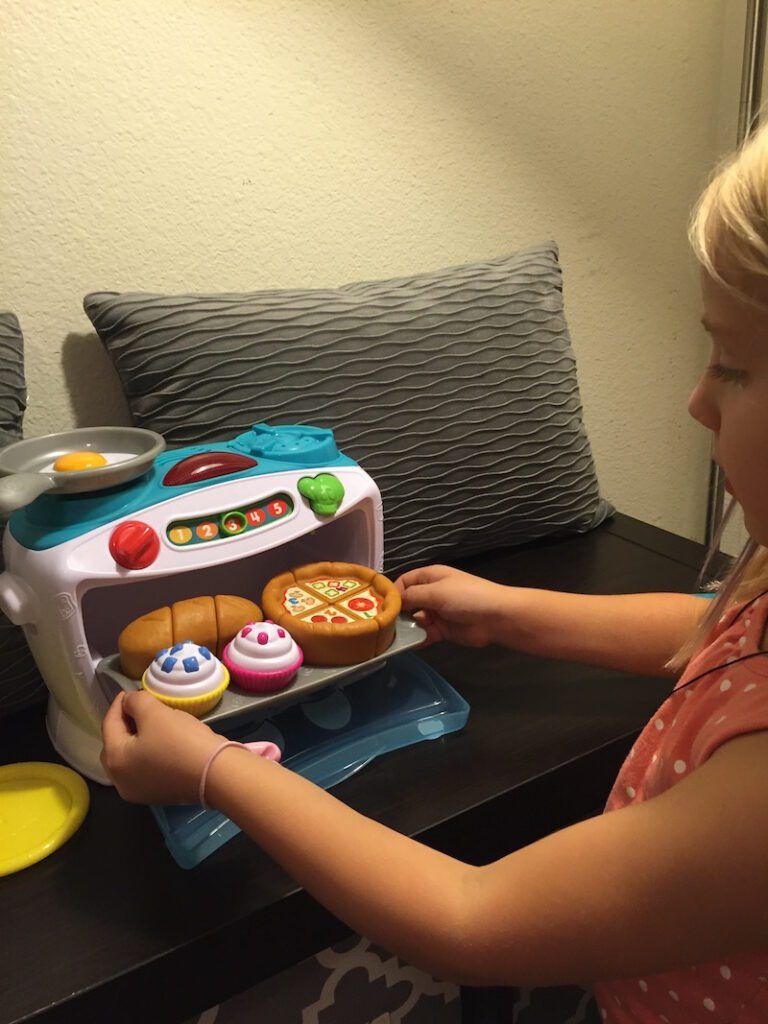 The Number Lovin' Oven teaches numbers, counting, and sharing  and the Number Lovin' Oven has 30 different saying and songs built in.  The Number Lovin' Oven will not only get your kid interested in math (without them knowing it) and help build math and counting skills.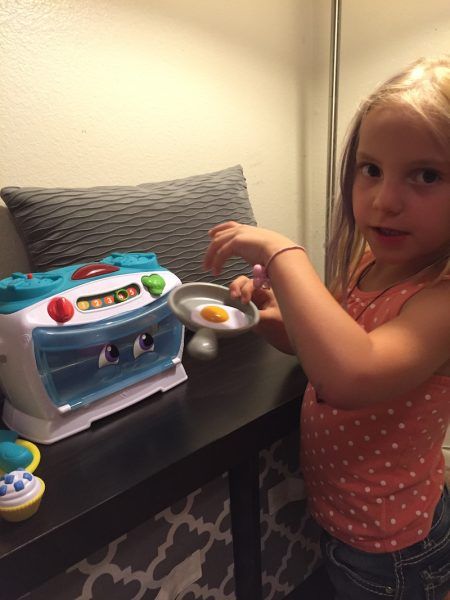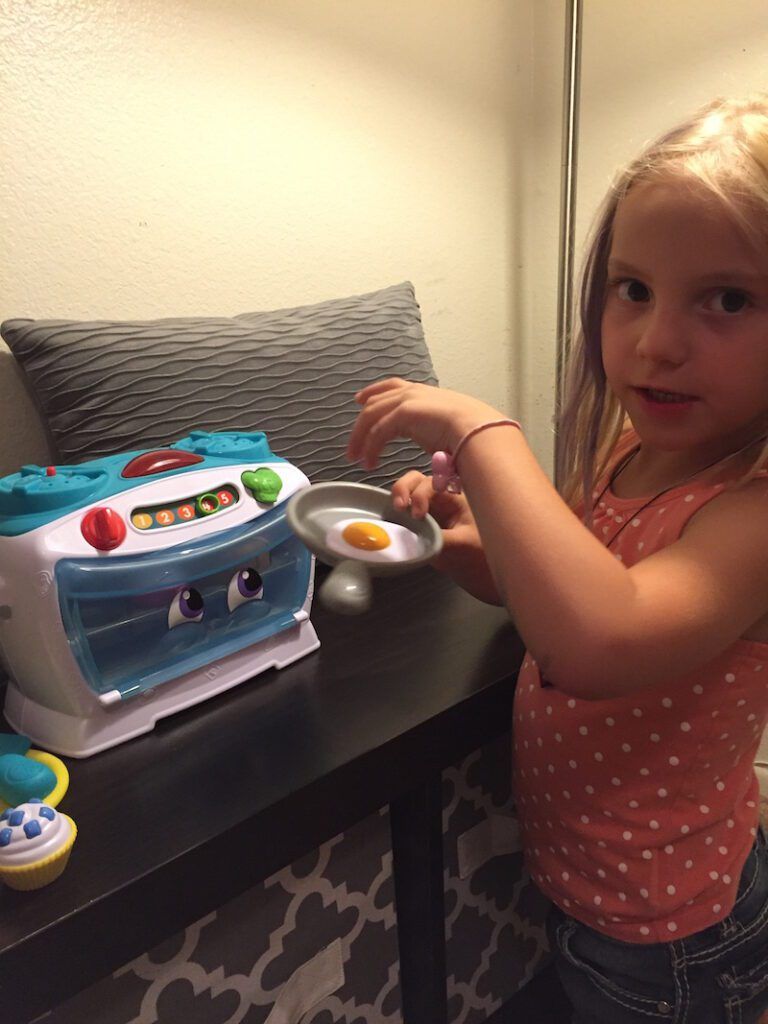 Everything fits neatly inside and the door closes to secure it, and The Number Lovin' Oven is sturdy and will last through many years of heavy play, and is only $25!
You can find the Number Lovin' Oven online or at retailers near you.