Celebrating Dr. Seuss' birthday on March 2 doesn't have to be a big project.  Read a few Cat in the Hat books and snack on these Mint Chocolate Marshmallows!
I made them using what I already had on hand, and the melted Andes Baking Chips chocolate that was left from my minty peanut butter cracker snacks that you'll see later this week! 
Ya can't let chocolate go to waste!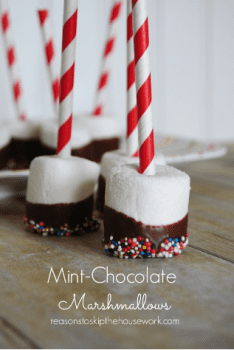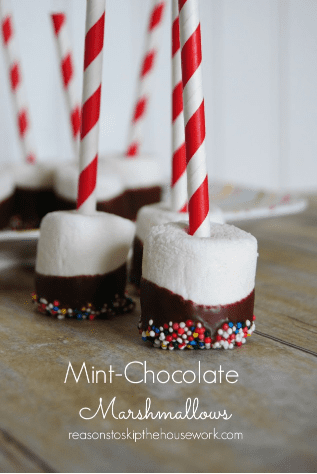 Using half of a striped paper straw, I made a marshmallow stick, dipped it in melted chocolate, and dipped it in sprinkles. 
Let the chocolate set up for about 30 minutes and they're ready to be snacked on! 
Sort of like smores on a stick, without the grahams! 
Happy Birthday Dr. Seuss!