Disclosure: I was given a free pizza from Papa Murphy's to review, but the opinions are all mine – 100% – for real!
Every Sunday night is pizza night in our family. 
I usually grab a cheap pizza from the corner pizza place simply because it's easy and fast and inexpensive. 
……and mediocre……but who cares, right?
UNTIL, Papa Murphy's Take-N-Bake Pizza came into our lives!
Now, I WILL admit that I was compensated for buying the pizza to review at Papa Murphy's, but let me also tell you I don't lie. 
Unless you ask what I bought at Target. 
I only review products we use already, and I'm perfectly honest about what our family feels about the product – you can count on that from me.
If you've never heard of Papa Murphy's, let me fill you in!  It's a take-n-bake, meaning, you go in and order the pizza you'd like them to make.  They prepare the pizza in front of you, adding all the fresh ingredients you want!  They wrap that puppy up with baking directions and send you on your way.  You pop that pizza in the oven and 18 minutes later, it's piping hot and holy cow….DELICIOUS!
Papa Murphy's has a new Fresh Pan selection on their menu.

We are thin pizza lovers.  Always have been.  I told my husband, sorry it's not a thin pizza babe, but we need to review it.  Reluctantly, he dove in, and two bites in, he said, "Holy Cow, this is amazing!"
This is a fact. 
Downright delicious. 
They use melted butter in their crust….you can see it in the pan.  I mean, we're prolly not winning any weight loss awards here, but WHO CARES?!?!?
It's pizza, and it's meant to be delicious!
I ordered the Cowboy pizza – which was a drastic change from our very boring pepperoni, but it was so full of meat and veggies and everyone in the family loved it!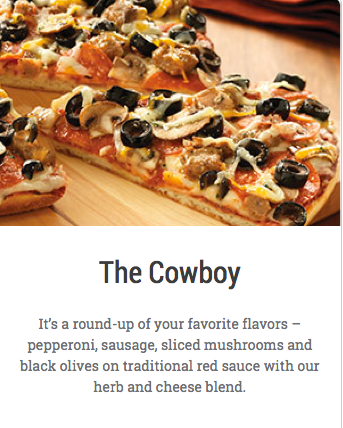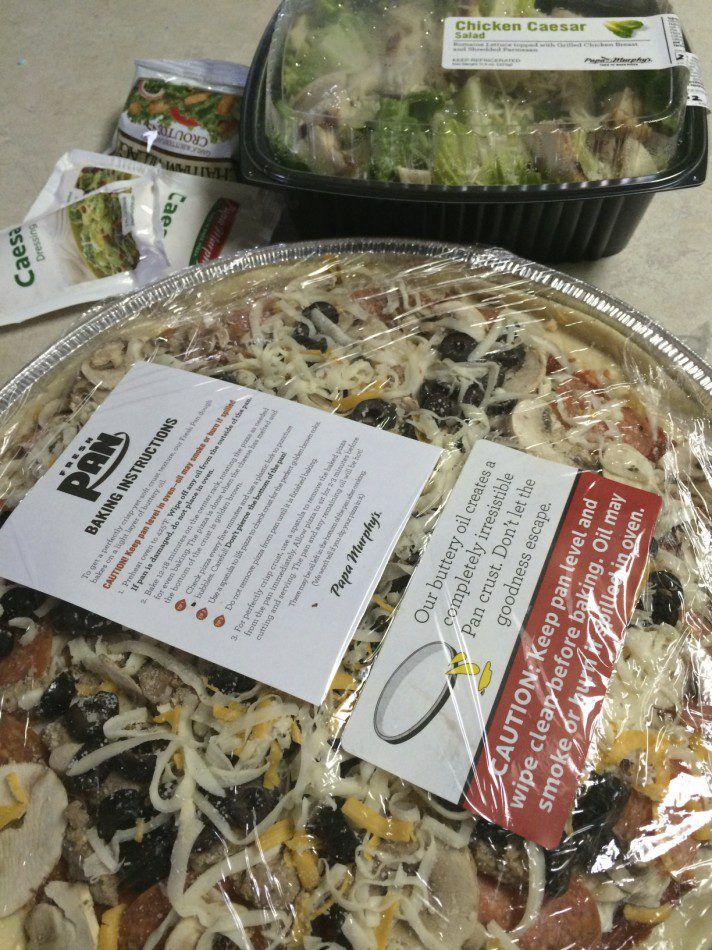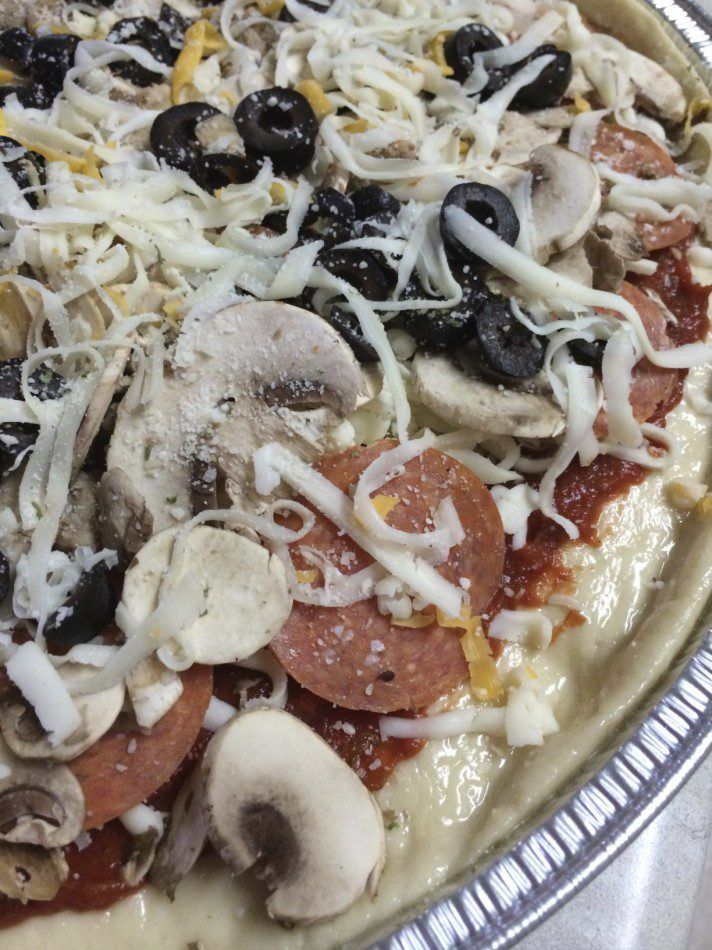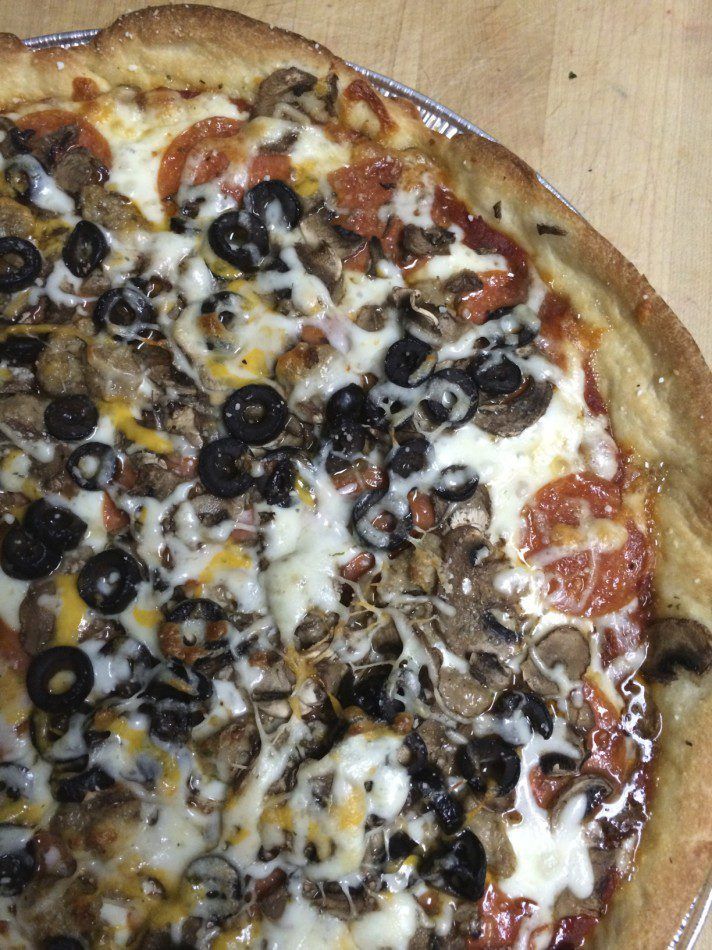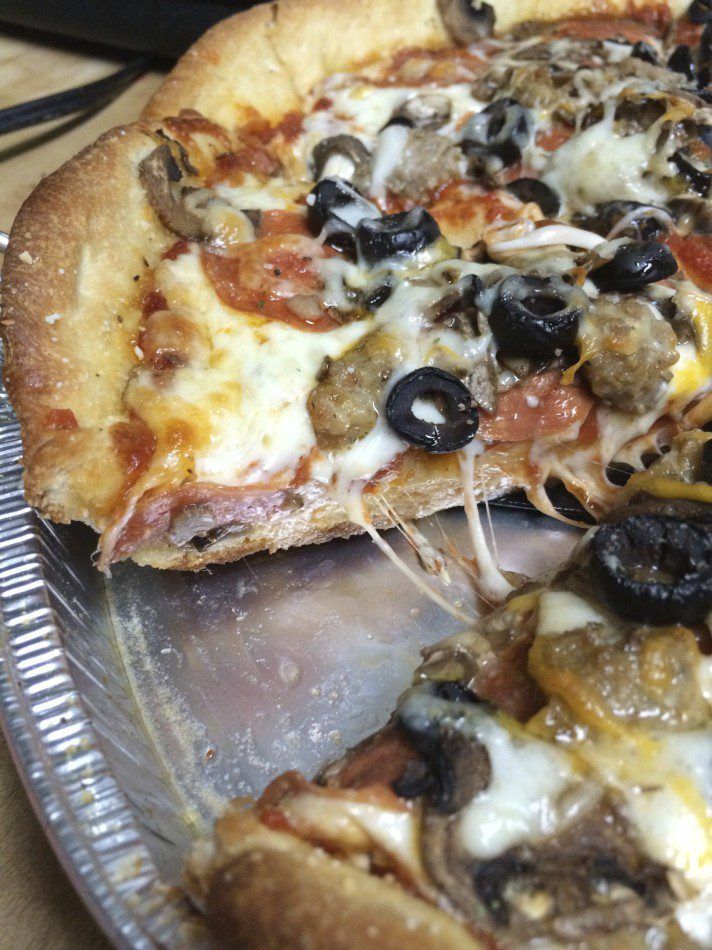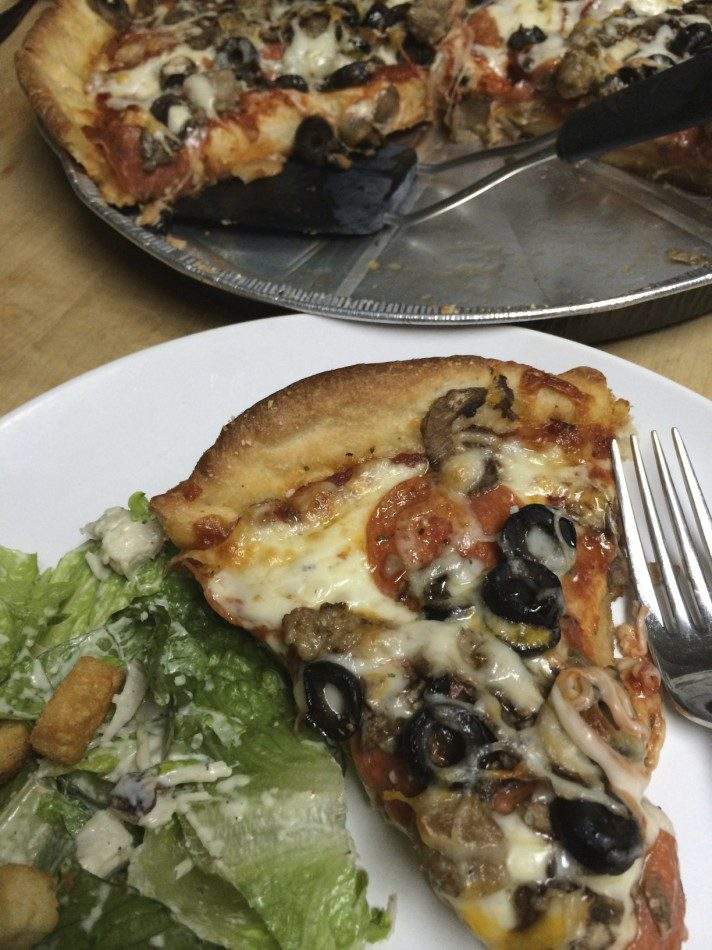 To check for locations near you, visit Papa Murphy's online.  It's a great weeknight meal or a gameday treat.  Everyone will love it and it will be hot and fresh whenever YOU are ready!
Have you ever tried Papa Murphy's Pizza?