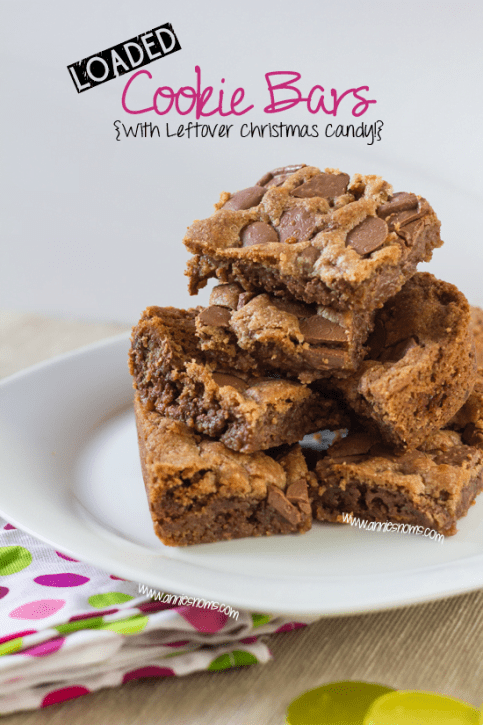 Good Morning! It's me again 🙂
I hope everyone had a fabulous Christmas and New Year?
I managed to have a few days off to relax, absolutely dreading going back to Uni next week, but I have made it through half the year already, so this is the final slog to the end! Cannot wait for it to be over, so I can return my focus to blogging and food!
If, like me, you have candy, biscuits and chocolate coming out of your ears, then these are the perfect bars for you!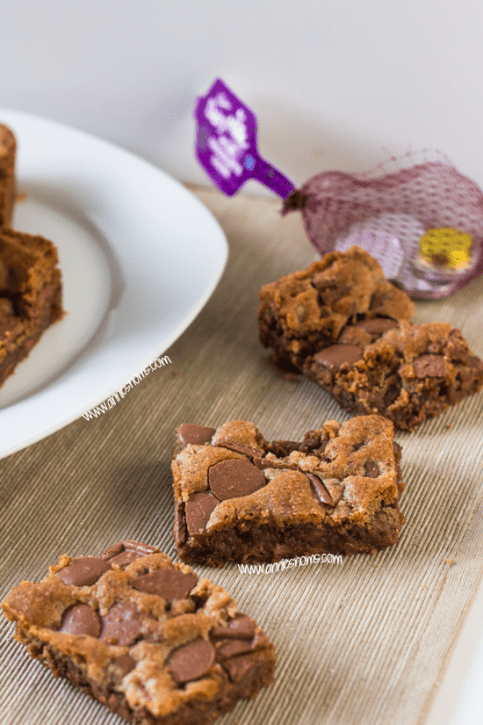 They are super easy to whip up, require no chilling time and are so moist and fudgy – these have to be my favourite cookie bars, and that's saying something as I've made a few!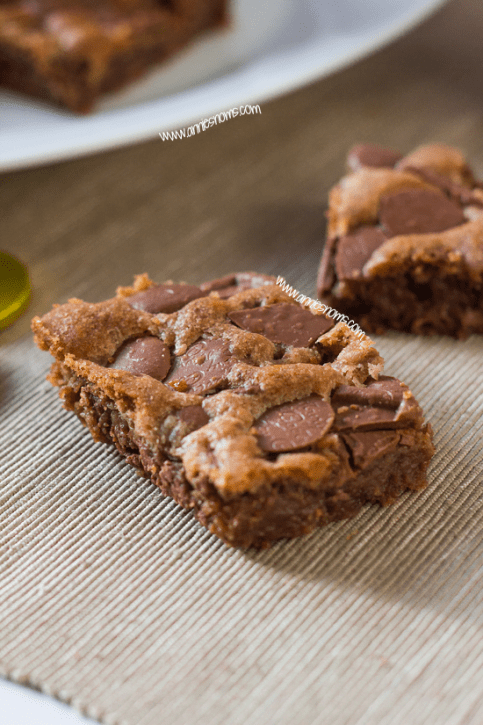 This recipe is so versatile. I've taken my Perfect Chocolate Chunk Cookie recipe and then adapted it to fit in an 8×8 pan. You still get the soft, chewy cookies that everyone loves, yet in bar form!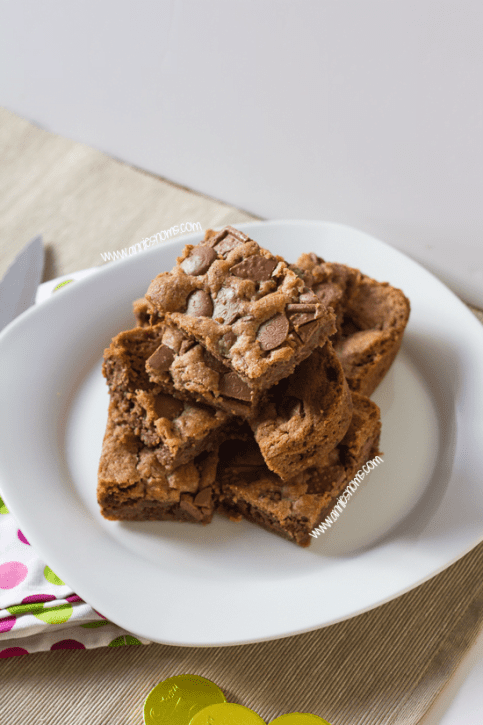 I used a mixture of caramel bars, honeycomb and biscuits in my bars – the combination was just heavenly. I would advise putting some biscuits in amongst your other chocolate as they offer the perfect crunchy contrast to the soft and chewy cookies 🙂
You can use anything you have in the cupboards, have a play around with the flavours too. I mixed caramel and honeycomb (I think you call it sponge candy in the States?) together and it turned out so well! No-one will know you were just clearing out your cupboards when they taste them haha!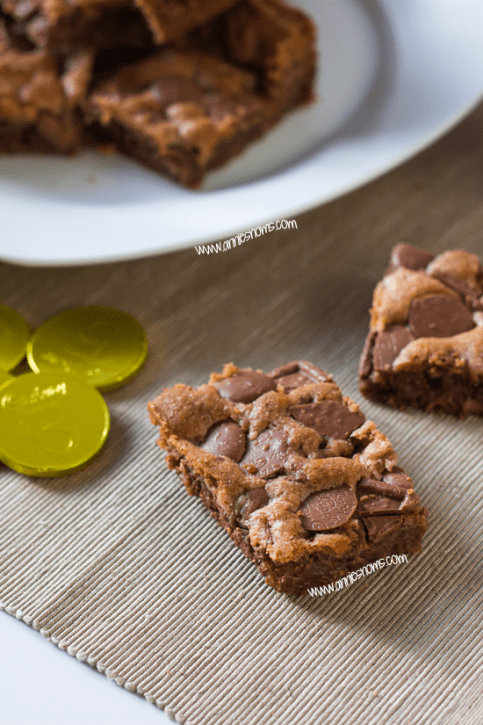 Until next month… enjoy!
You can connect with me on Facebook, Twitter and Instagram!
[amd-zlrecipe-recipe:11]