This ABC Card Wall Display is in my daughter's play room and makes me smile every day!  I couldn't resist sharing it with you.  I had a mountain of Scrabble tile holder thingies from my days as a Scrabble pendant necklace designer.  I was saving them but had no idea what to do with them.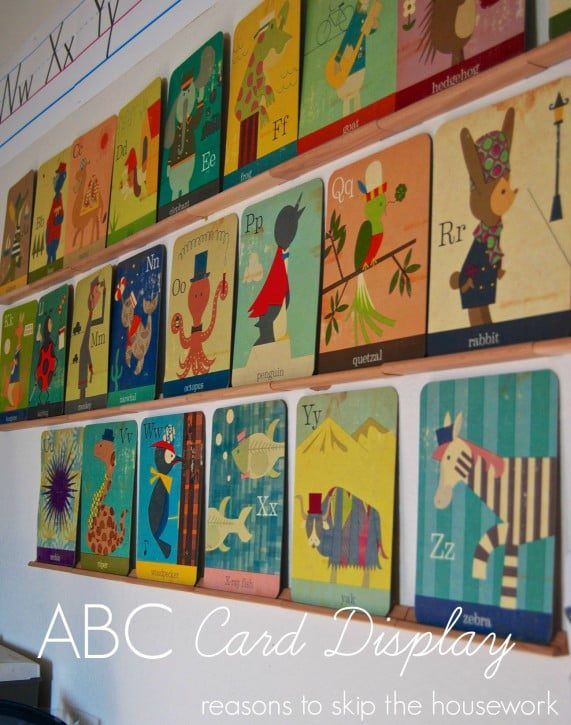 These Vintage ABC Cards were the perfect decoration for her play room, and pinning them to the wall just wasn't going to look nice.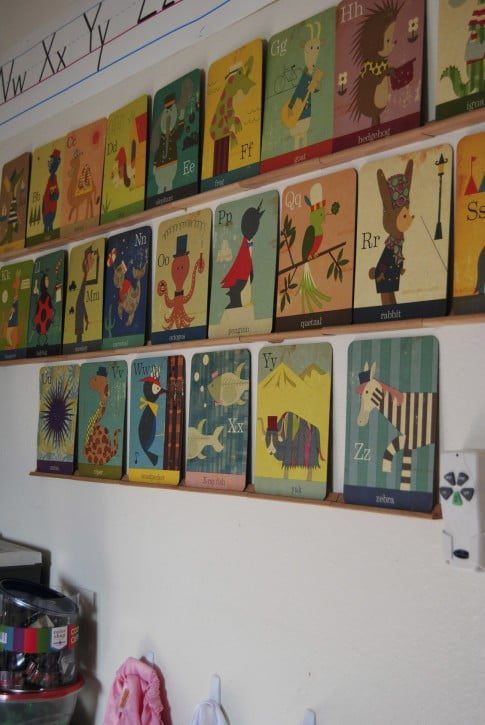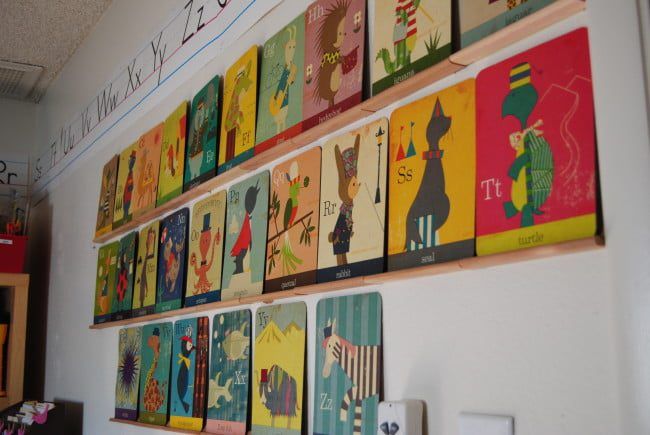 I used double sided foam tape to adhere the tile trays to the wall and in 5 minutes … a perfect Vintage ABC card display.  
I probably look at it more than she does, but it sure does make me smile!