As a LeapFrog Mom Ambassador, I receive product and promotional items to use and share with my readers. All opinions are my own!
The holidays are almost here and there are so many great toys out on the market right now, so it's hard to decide which ones will be the best gifts for the little ones this holiday season. This Leap Frog Gift Guide will provide insight into the many learning toys LeapFrog makes and help you decide which learning toys your little ones need in their lives!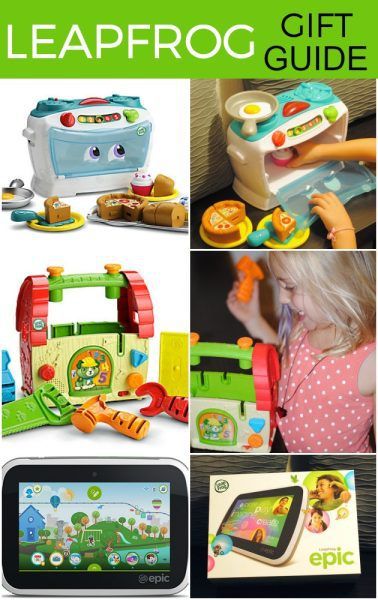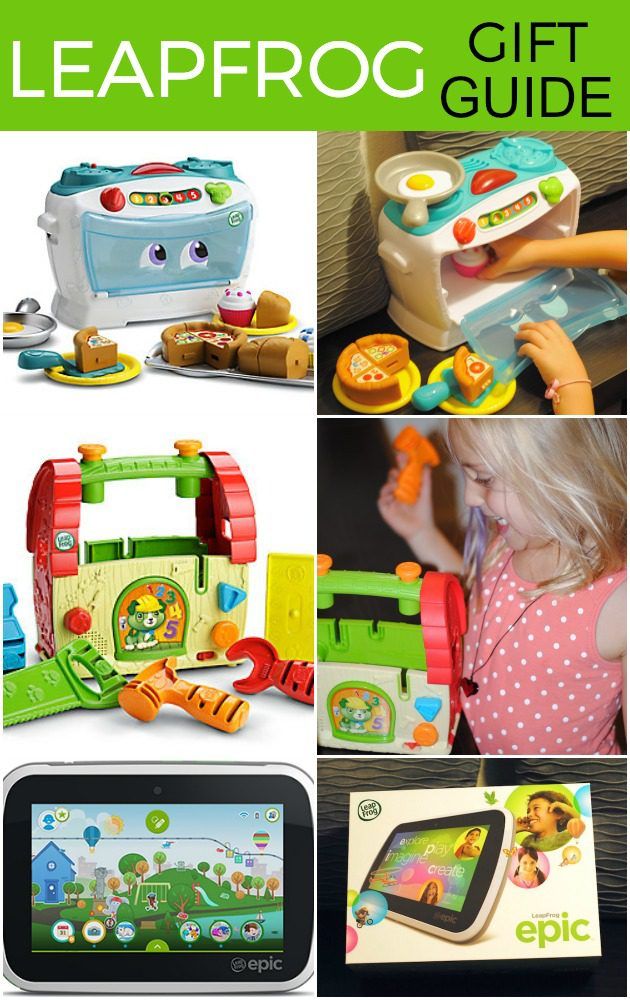 My girl loves her LeapFrog Epic, and playing the auto leveling games are perfect for her because she's not getting bored with the same levels over and over!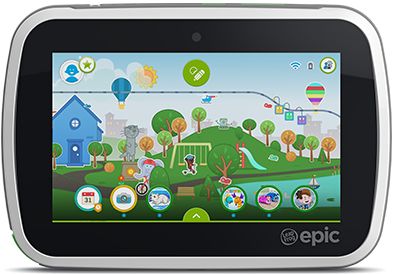 Android™ based operating system
7″ multi-touch capacitive screen
16GB memory
Expanded LeapSearch™ Browser
The EPIC allows kids to explore the internet in a safe and parental controlled environment.   The parental controls allows you to track how much they have used the tablet, set time limits, but also gives you email updates of what your kids are learning and what games they are using to learn it.  Best of all, are LeapFrog's auto-leveling learning games that grow with your kids!
7″ hi-res multi-touch capacitive screen
LeapSearch™ Wi-Fi with kid-safe web
Includes 10 apps + 6 LeapFrog  Imagicard cards
LeapTV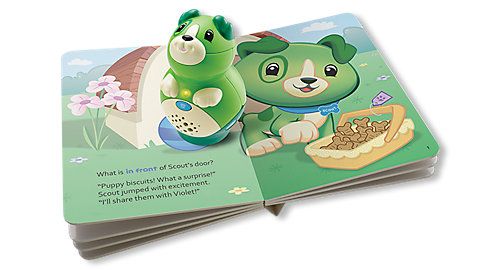 The perfect get ready to read system—stories and songs come to life with every touch on the page.  The Book Pal is easy to use and designed especially for toddlers' hands and motor skills.  Tap words or pictures on the page to hear 125+ responses including letter sounds, words, and phonics songs.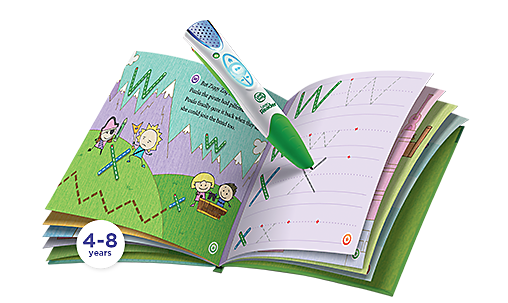 It's the all-in-one solution that teaches kids to read and write with confidence.  Children learn to read and write as they sound out words and read sentences, trace letters to learn how to write with step-by-step guidance, and listen to audio books, music and more!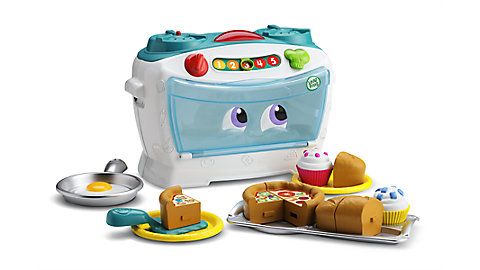 The perfect recipe for number learning fun!  From counting and cooking to serving and sharing, it's preschool prep for little chefs—16 fun ingredients included!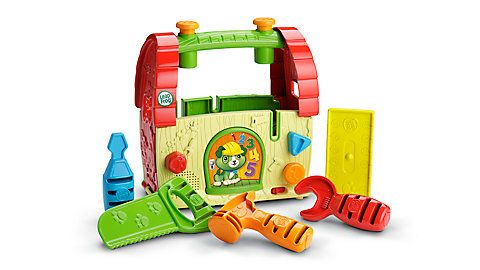 Count, measure, match colors and use 5 handy tools to build Scout a house. Then take it apart and build it again!  They get to count nails, measure walls, sing along to the number song and more as Scout talks, sings and encourages exploration.  They also get to match colors to find the right tool for each job. Use the red wrench on the red bolt, and so on.
Leap Frog offers so many great educational and fun toys for kids of all ages.  They make such great holiday and birthday gifts for so many different kids!