The Last Day of School
School is ALMOST out and I can't believe it!  The Last Day of School is one we all look forward to all year.  This year has flown by and summer is just around the corner once again! In no-time-at-all the kids will be out of school, and if you are anything like me you get a tad nervous thinking of all the activities you need to plan to keep them busy this summer.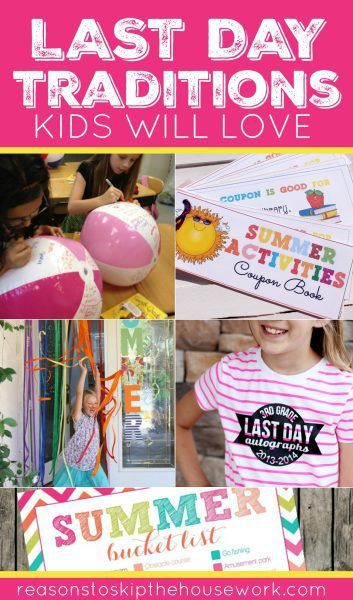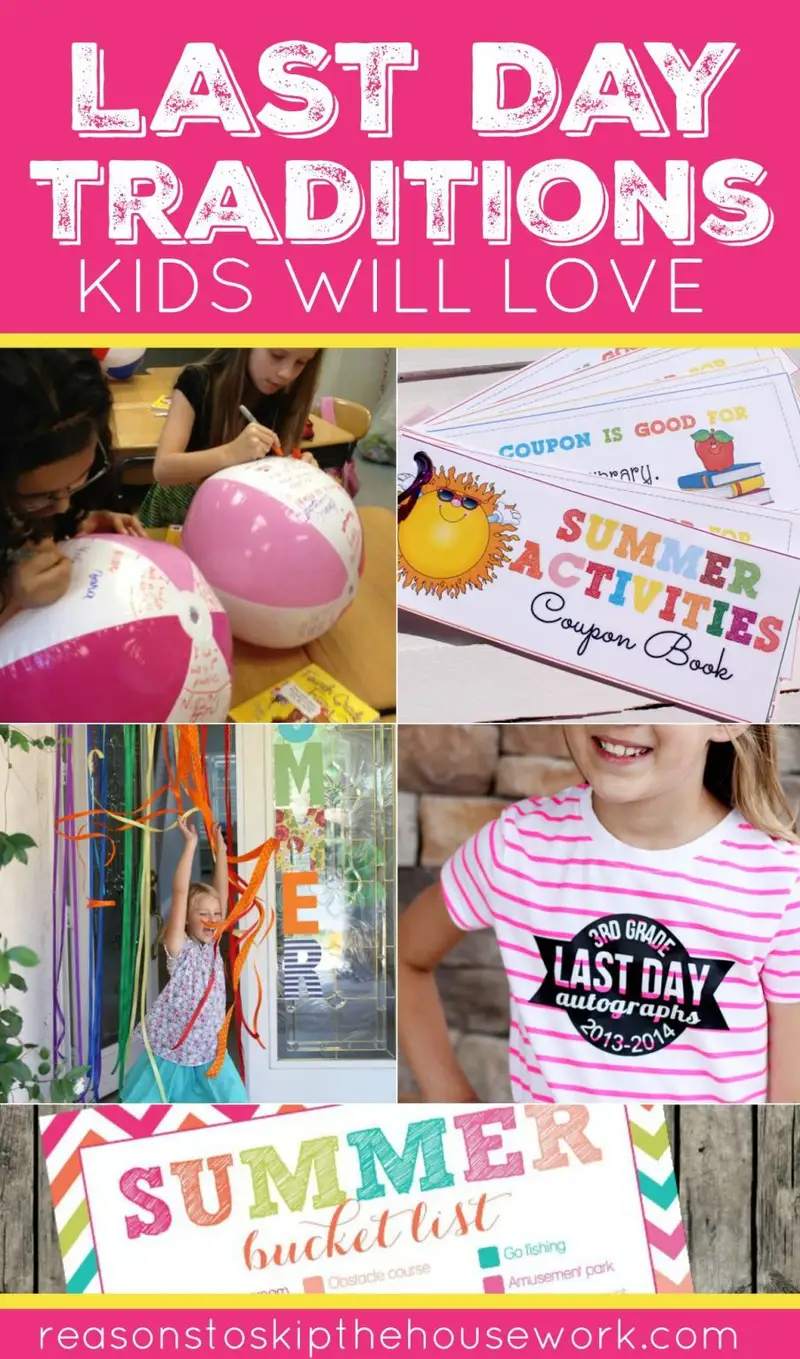 Take a look at these fun activities to do with your kids on the last day of school. They are sure to love any one of them!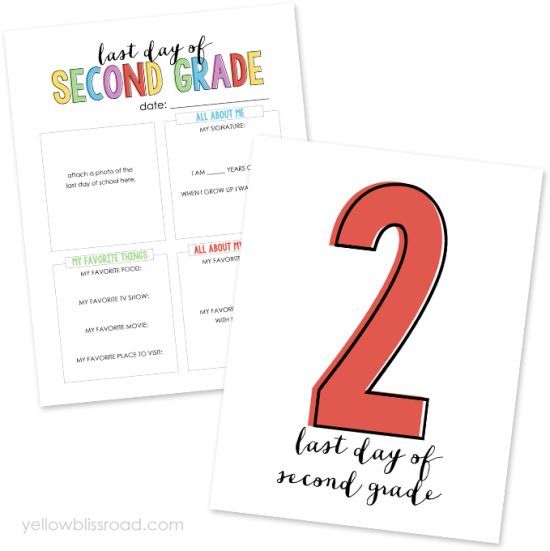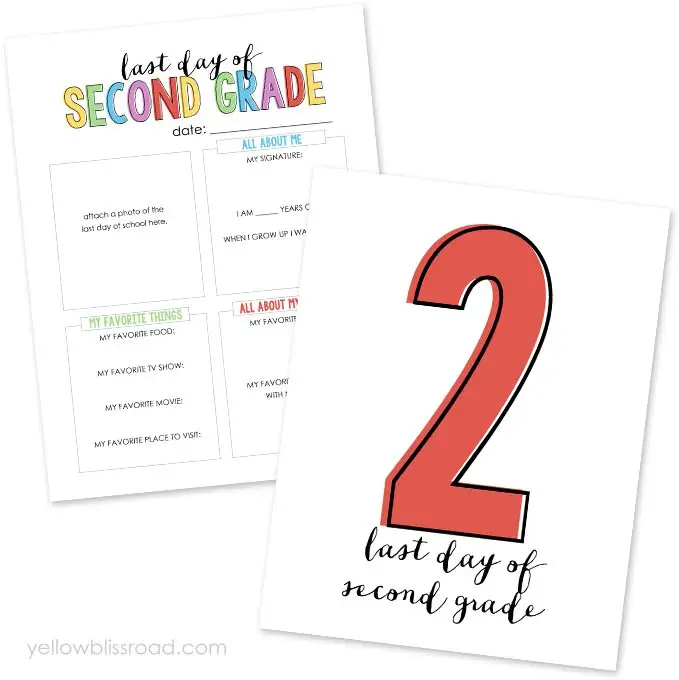 This free printable All About Me is a great way to end the school year and have comparisons to the beginning of the year.  Yellow Bliss Road shares both printables.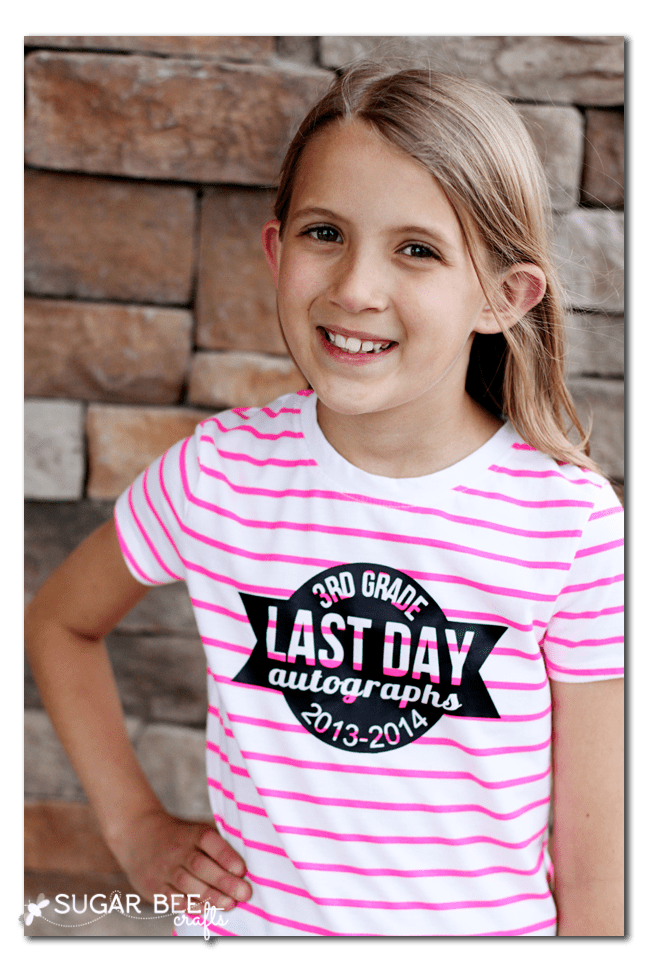 Autograph tees are a great way to say goodbye and start summer with a memory of all their friends from that year.  Sugar Bee Crafts shares the free cut file and it's easy to make.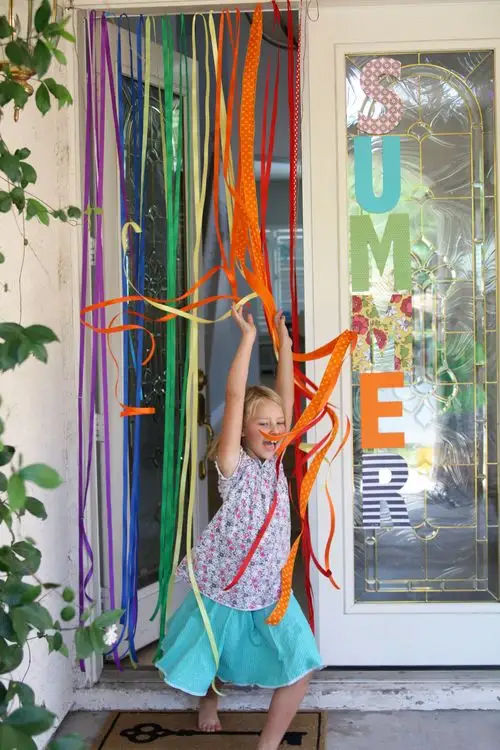 Decorate the door for them to come through as they get home from school.  Shannon Brown used streamers and balloons and cut out letters.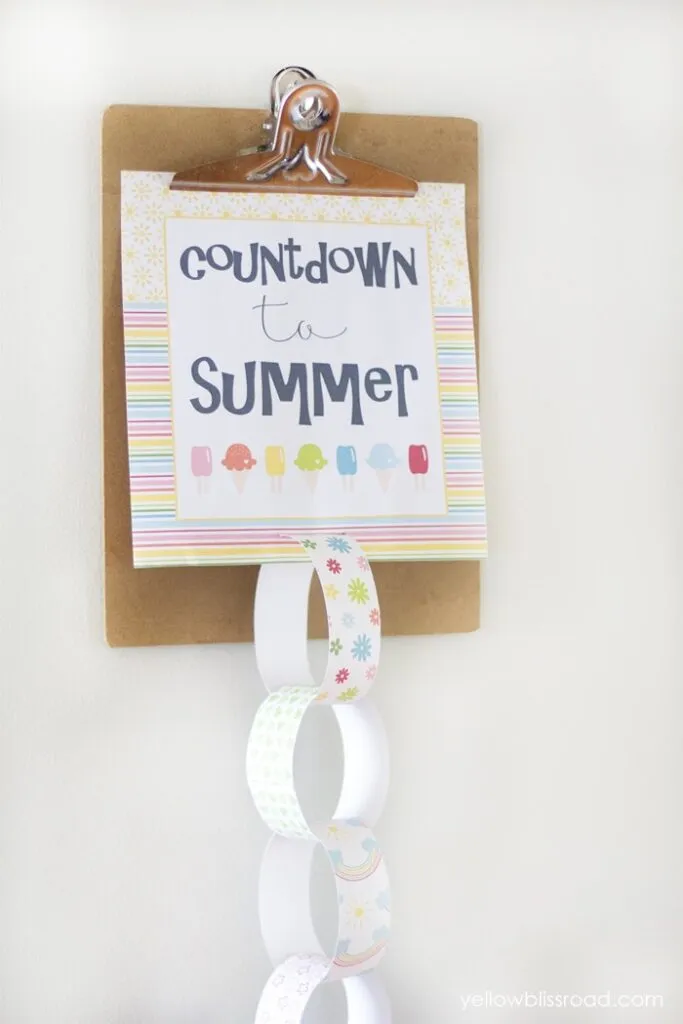 Yellow Bliss Road shared a Summer Countdown Chain that you can print out and celebrate the countdown together!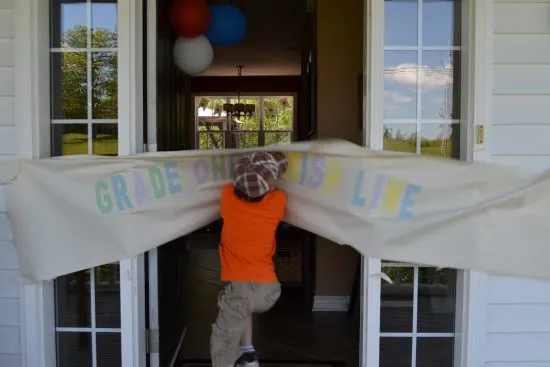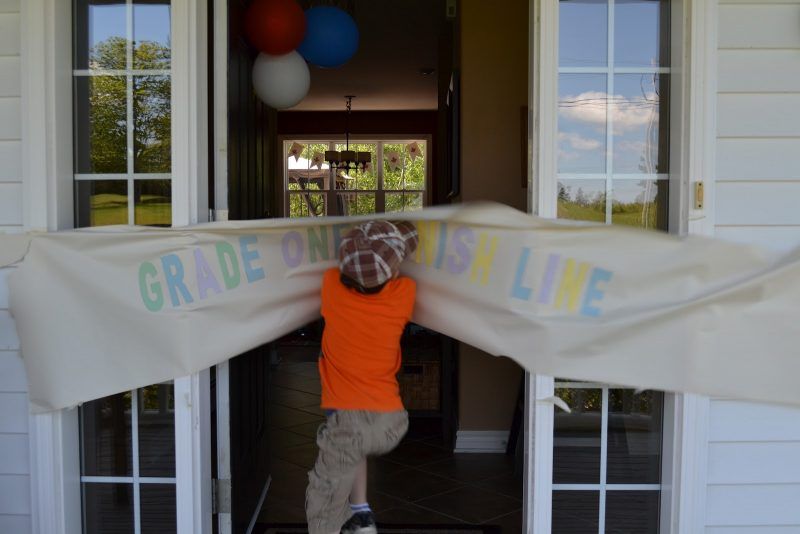 Have just one kiddo?  Make a finish line for them to crash through as they arrive home from that last day of school!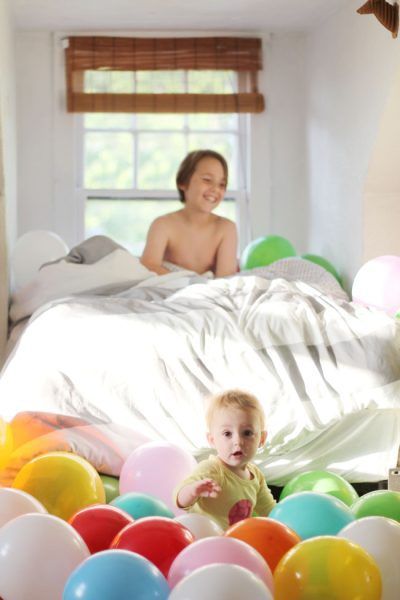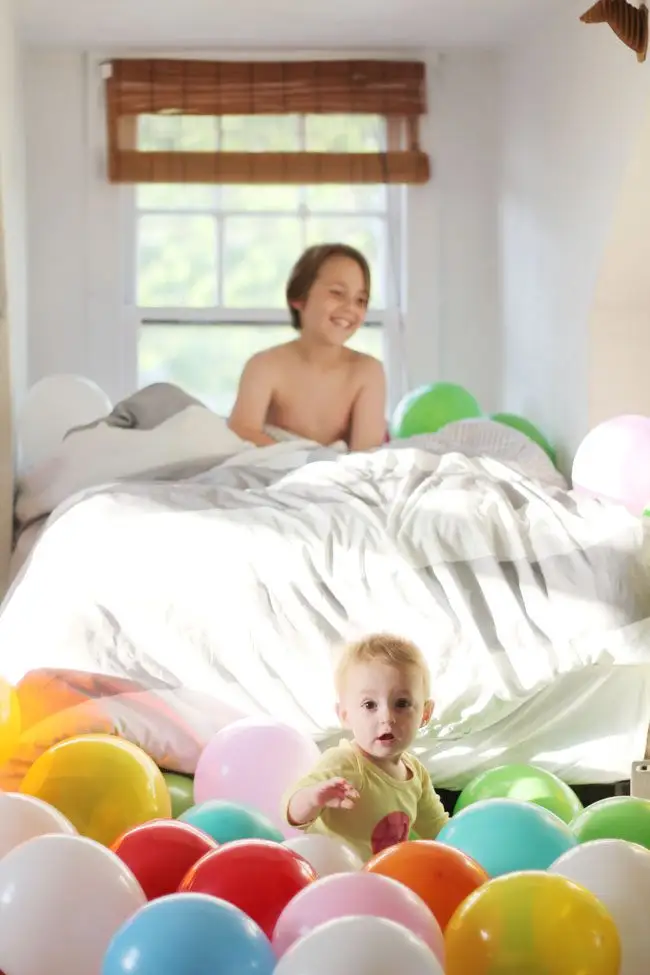 Fill their room with balloons the night before!  Katie's Pencil Box shares some amazing photos from her kids' last day.

Why not send them to school with a personalized printed lunch bag for their last day of school.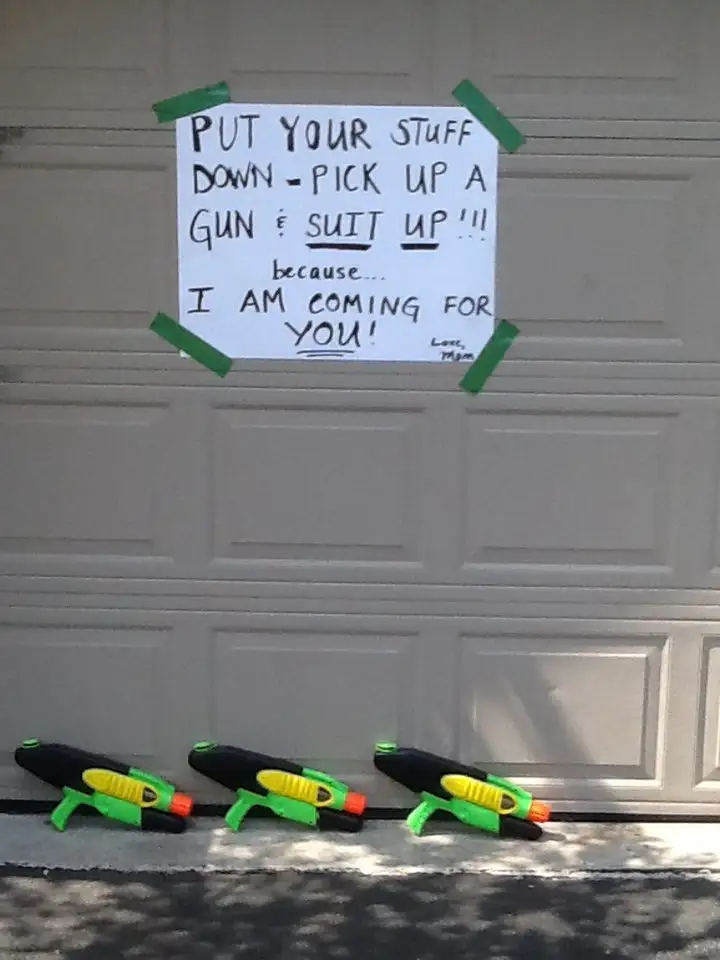 This is an unknown source but I love this idea for a surprise Water Gun Fight when they arrive at home.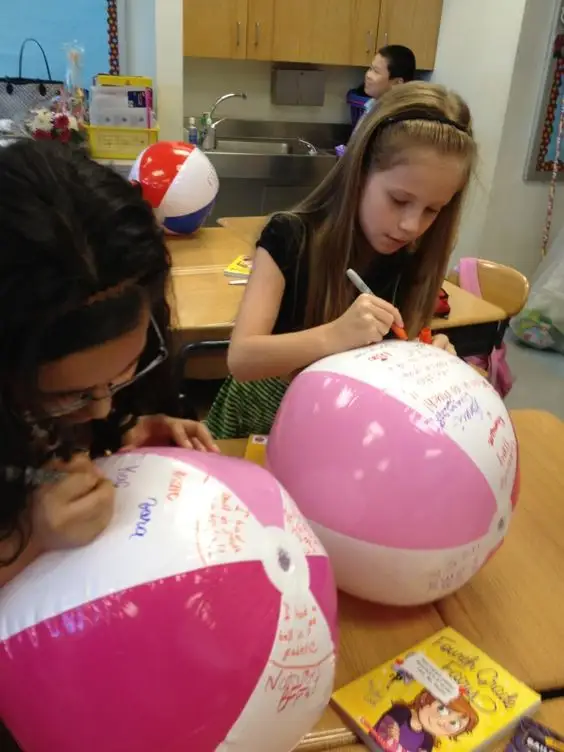 Beach Ball Autographs would be the perfect activity to help your child's teacher do on the last day of school.  You can get beach balls at the dollar store and Sharpies for the bunch.  What a fun memory!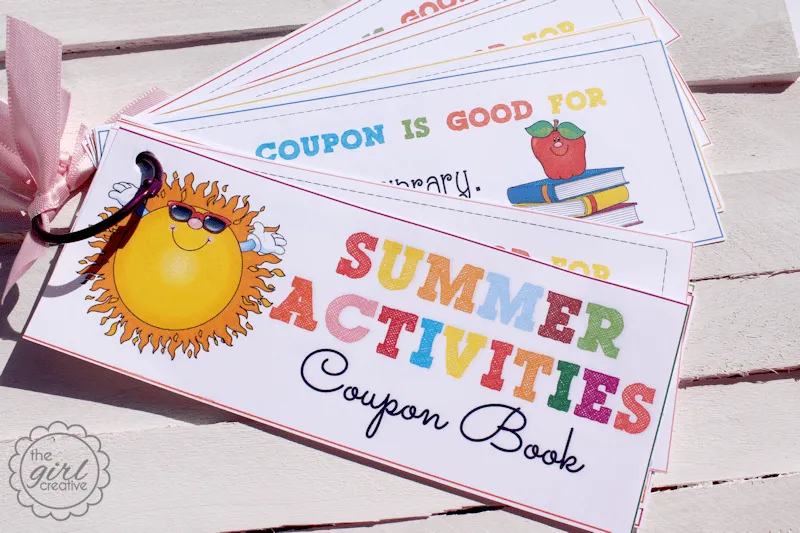 Give the kids Summer Coupon Books when they arrive home from school.  What fun they'll have using the coupons for fun activities and treats throughout summer.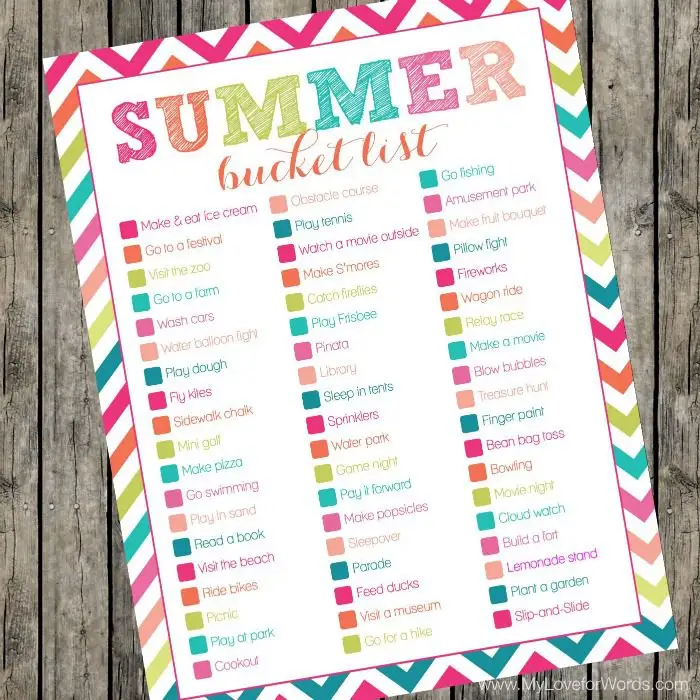 Lastly, why not sit down after that last day of school and make a Summer Bucket List.  It will be fun to mark off the activities as you do them and by getting this done on day 1 of Summer, the kids are helping you with your planning. Boom. Mom win!
What other fun summer activities do you plan each year?