I eat fast food more than I should.  So, I'm kind of an expert on the stuff.  So, you can rest assured these opinions were 100% mine.  Pinky swear!
You never see it coming, but one day you realize you're an adult.  It sneaks right up on you and before you know it, it's here.  You may be asking yourself…..well, I don't KNOW if I'm adult yet.  How can I tell?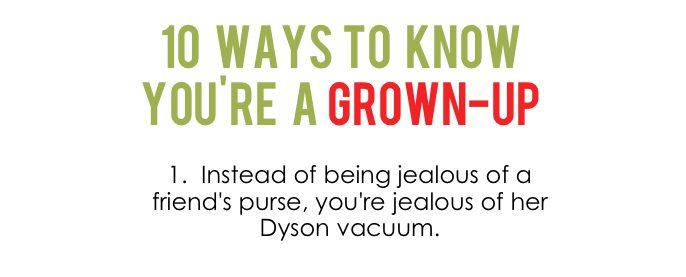 You MIGHT be a grown up if….
Instead of being jealous of your friend's new purse you're jealous of her Dyson Vacuum.

6AM is when you get up, NOT when you go to bed!

You hear your favorite song as an instrumental in the elevator.

YOU are the one calling the cops because of the loud music from your neighbors.

You remember your mom standing in line  to buy a Cabbage Patch Doll.

You would rather grocery shop in your comfy pants and a bun than get all dolled up to go out in public!

You can eat Little Debbie Swiss Rolls for breakfast and your mom won't yell at you!

Your favorite game growing up was Pong.

You cried when you watched the bee scene from My Girl.

You know there is more than just American cheese in life – such as the FANCY GOUDA on the new Smoked Gouda Chicken on Brioche from Wendy's®
  Get a taste of #TheGoudaLife …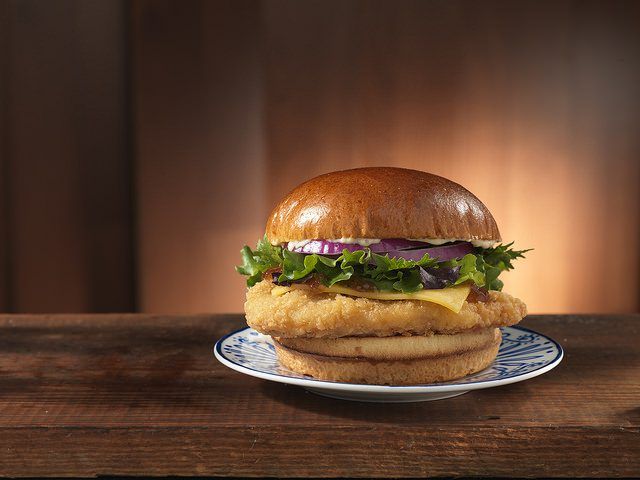 The new Smoked Gouda Chicken on Brioche from Wendy's® is packed with flavor, including:
A thick, creamy Dijon aioli with a tangy mustard finish

A smoked, mild and rich Gouda cheese

A sweet caramelized onion sauce made from puréed caramelized onions

A warm, lightly breaded chicken breast

Sliced red onions

Fresh spring mix

…All served on a toasted Brioche bun.

Only through the end of September,  the suggested price is $4.79
Be Young. Eat Grown Up.  Chicken sandwiches can be so boring. Chicken lovers are always looking for options that are distinctive and adventurous– especially as we get older and develop an appreciation for the finer things.  Being a grown up can be so fun!  
This is a sponsored post written by me on behalf of Wendy's®.