I'm a sucker for a good quote. I love to have quotes around me – always have. I'm the girl who has single inspirational words u all over my house.
"dream" "imagine" "believe" "live, laugh, love"
When I started looking through my PSA Essentials stamp sets and saw the inspiring quotes stamps, I knew I needed a little more quote love in my life! This is the perfect easy and quick project that you can absolutely start AND finish in one naptime. My kind of project!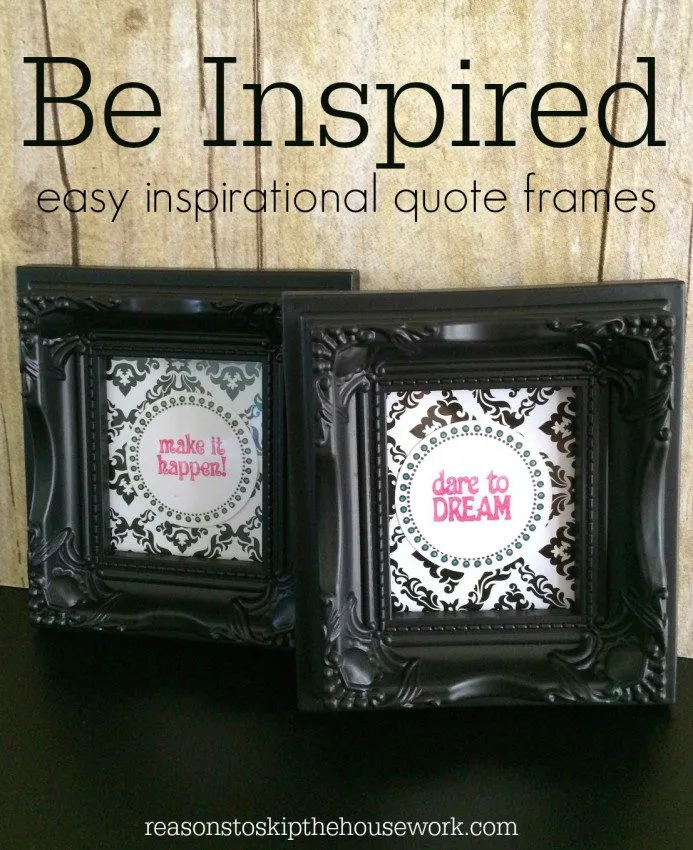 Why I Need My Inspirational Quote Frame
I picked up the black frames from Hobby Lobby. They were on display with the locker essentials for back to school. Any ole' frame would do too, but these are versatile with the magnet on the back.
In case I feel the need to move my "make it happen" quote to the fridge in order to keep me from opening the ice cream. It really needs to happen.
Maybe I should Mod Podge that saying all over the fridge. Big font, small font, cursive font. All different ways to say step…back….do NOT open that ice cream…..it's a problem. I'm not ashamed. So, I stamped a few phrases from my PSA Essentials stamp collection.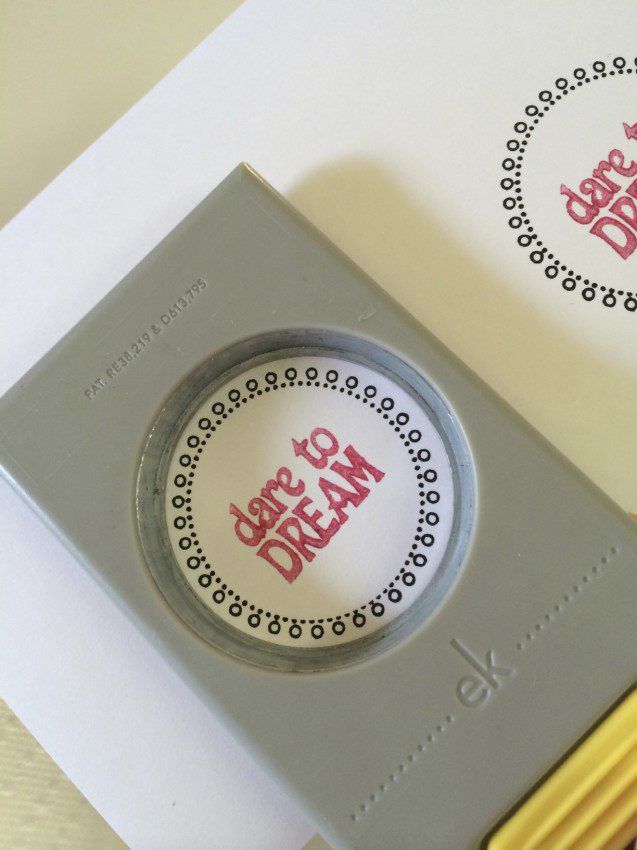 How to Make an Inspirational Quote frame
Punched out the saying with my 2″ circle puncher thingy – and stuck it in the frame.
The black and white patterned paper was already in the frame which was like a double score! It was the perfect background for my cute little PSA ESSENTIALS circle quote. Done and done.
In like, 15 minutes flat…maybe even 10, if I hadn't stopped to focus on Orange, Is The New Black – Zipped through season 2 in almost 15 minutes flat. Seriously, that's another problem I have. Binge eating and binge show watching. I'm still not ashamed!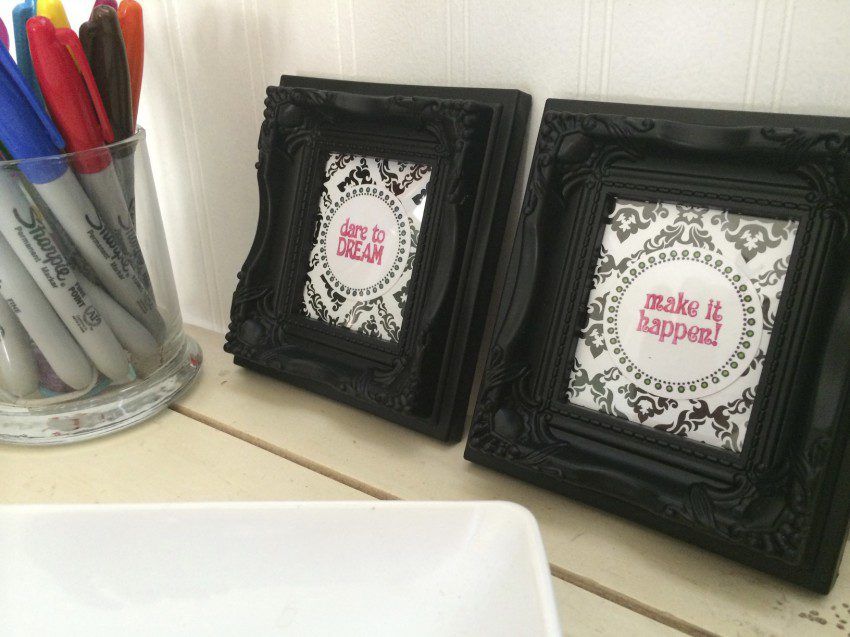 I love my new Inspirational Quote Frames. They make me smile! Seriously, PSA ESSENTIALS stamps are a dream for this "fast and quick projects only" girl!