Disclosure: This post was sponsored by Rubbermaid through their partnership with POPSUGAR. While I was compensated by POPSUGAR to write a post about LunchBlox, all opinions are my own!
Back-to-School Season is almost upon us.  Time to wake up early again, plan out what to wear, and pack a lunch each day!  Packing lunches for your kids can be a challenging task.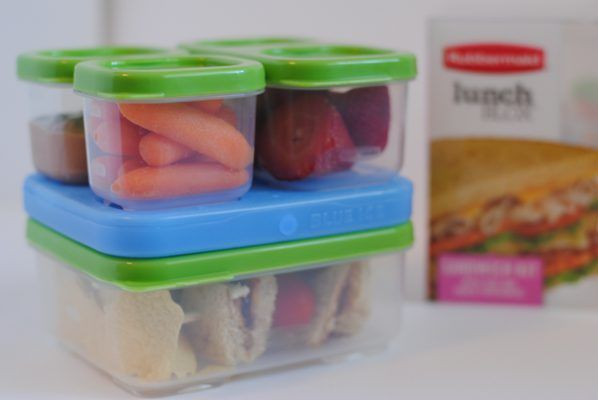 You want it to be healthy, fun, and reasonably priced.  When you decide on WHAT to pack, getting it into the lunch box is also a challenging task.  I can't tell you how many times I have zippered the lunch bag only 3/4 of the way full because I HAD to get that one container in, whether it fit or not.  Sometimes I feel like I'm packing a suitcase with all of my careful planning and organizing of the different components of a lunch box!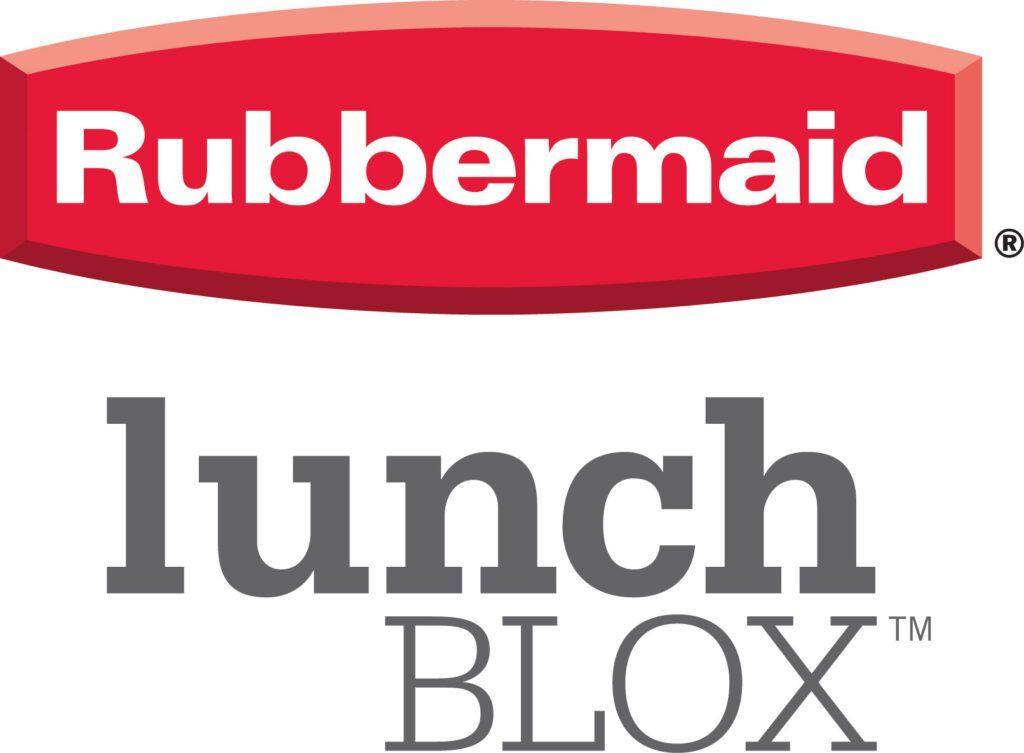 With Rubbermaid LunchBlox® and some healthy touches, packing lunches just got easier and happier around our house!  Rubbermaid LunchBlox®  makes packing lunch so simple. These modular containers snap together to stay organized in kids' lunch bags. (No more shoving and pressing and trying to fit it all in!)
Kits include a Blue Ice™ tray to keep foods cold, and the containers are various sizes with perfect portion sizes in mind!  The tops are easy to open with little hands, so no adults are needed when it's time to eat!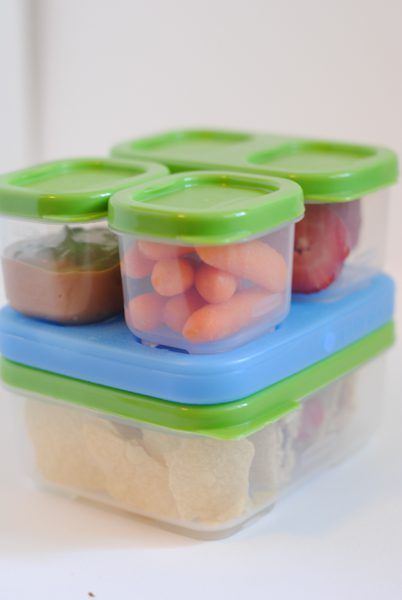 My daughter doesn't always want the same things for lunch.  A peanut butter and jelly sandwich is only good so many times in a row, so I try to throw in some fun touches to her lunch to make it more exciting to eat!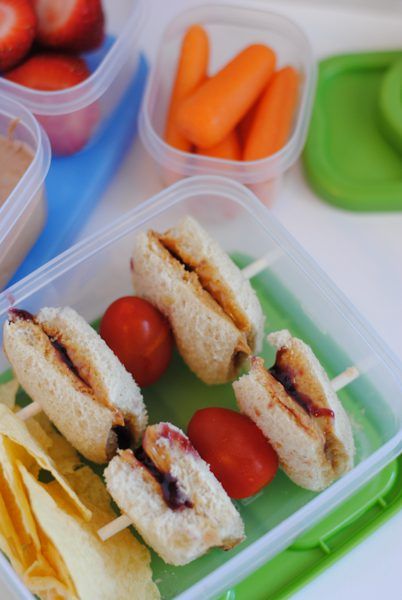 Sandwich Kabobs are the perfect way to jazz up a lunch box while staying healthy! Rubbermaid LunchBlox® are perfect fits for Sandwich Kabobs, and there was even room for some Baked Potato Chips next to the Sandwich Kabobs.
Making sandwich kabobs is simple.  Cut your sandwich (any kind) into fourths and cut off the crusts (optional!).  If you're scared to send a skewer, use popsicle sticks to make your kabobs.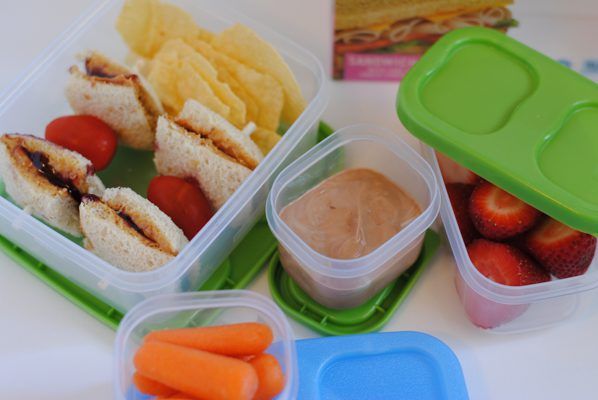 You can layer your kabobs with cherry tomatoes, strawberries, bananas or cucumber slices.  Pretty much any fruit and vegetable is perfect.  Why not layer them with cubes of cheese, too?  There are so many variations to the sandwich kabob!
Adding to the health and fun of this school lunch is a Nutella Fruit Dip that the kids will LOVE getting as their "dessert," and since I made it with Greek Yogurt, it falls into healthy for this school lunch!  Kids think they're getting chocolate pudding to dip their fruit in!  #momwin
Add in some veggies with hummus and a water bottle and you have one healthy lunch for school!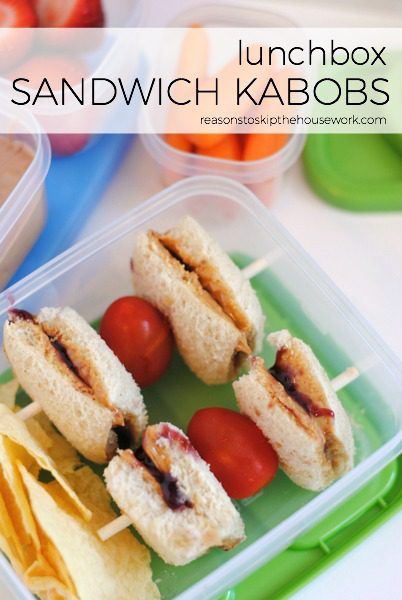 make packing a healthy lunch a piece of cake by keeping food separated and safe from getting damaged during the day.
Pack a healthy lunch and you're giving your kids the fuel they need to get through the day and giving them that brain power they need to power through those afternoon math classes!
Disclosure: This post was sponsored by Rubbermaid through their partnership with POP SUGAR. While I was compensated by POP SUGAR to write a post about LunchBlox, all opinions are my own!