Halloween is such a fun holiday, and these 10 Googly Eye Crafts will help get you in the spirit of the season!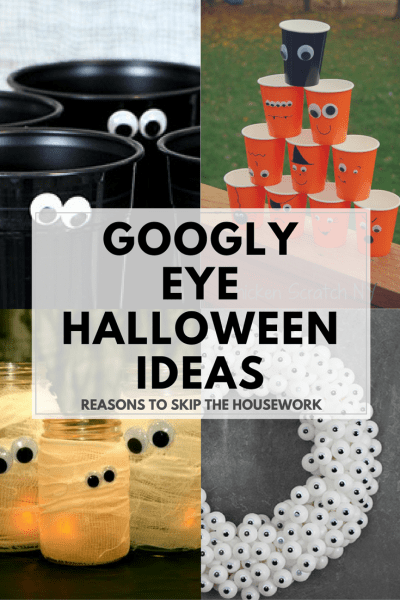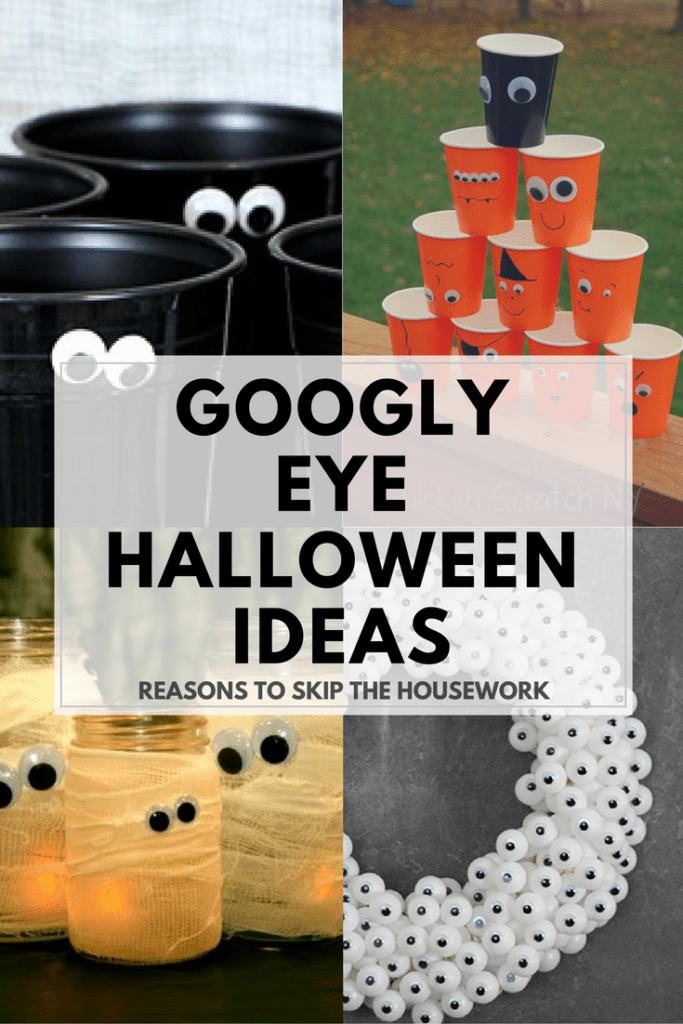 I like to buy all sizes of Googly Eyes at the beginning of the season, and you can spook people well after Halloween is over, too!  There are so many fun types of Googly Eyes you can buy, too! We LOVE the GIANT EYES.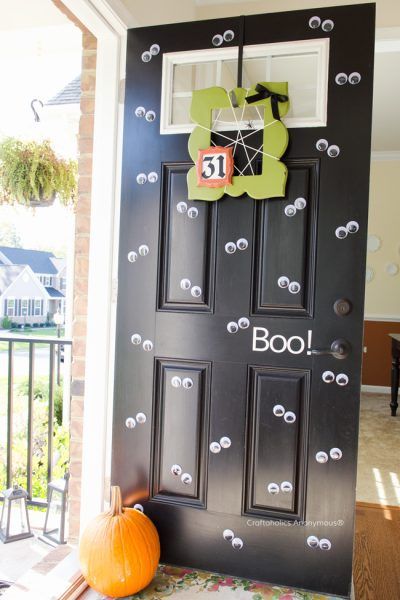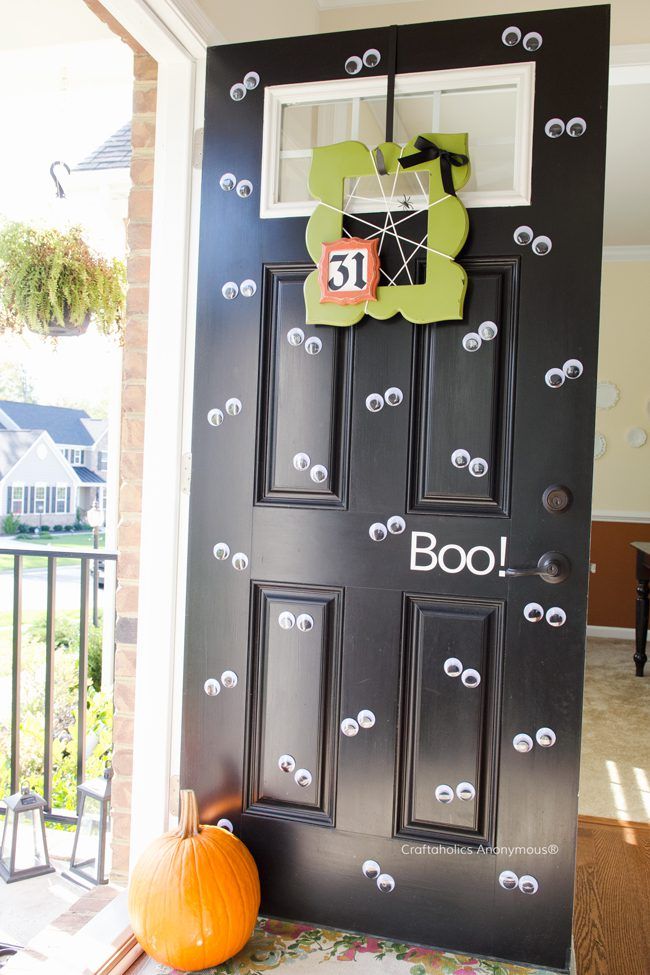 A Googly Eye Door is the perfect way to spook all of your neighbors, even during the day!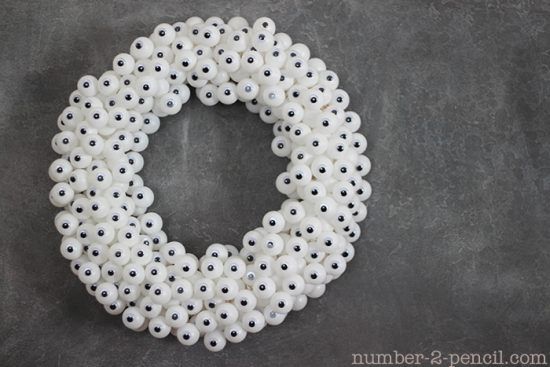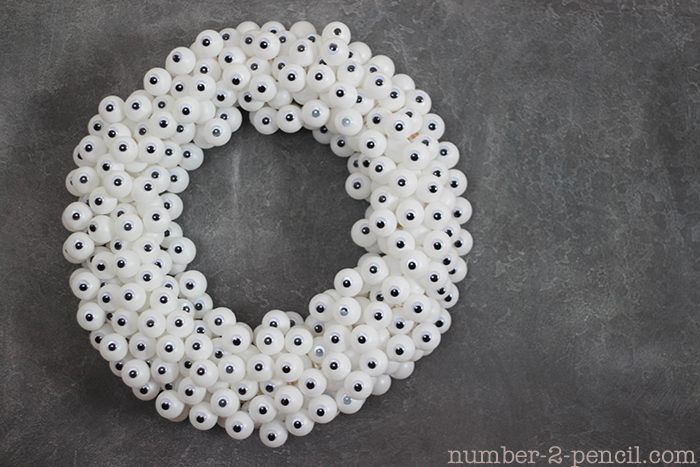 This Googly Eye Wreath creeps me out, even though I know it's just ping pong balls.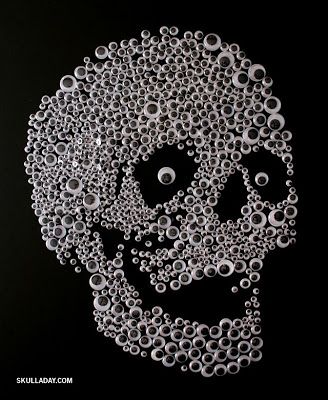 Googly Eye Skull Art is perfect to frame and add to your Halloween walls.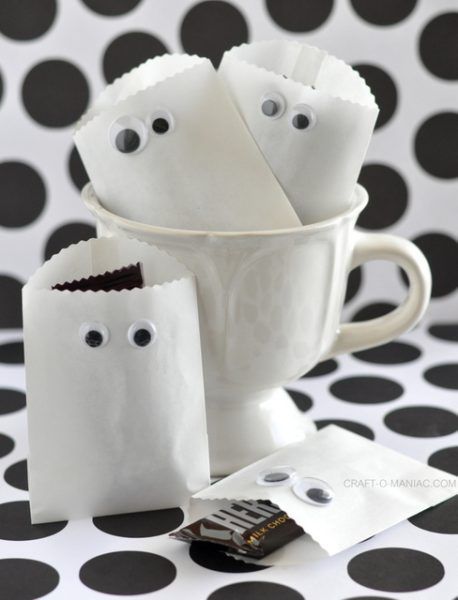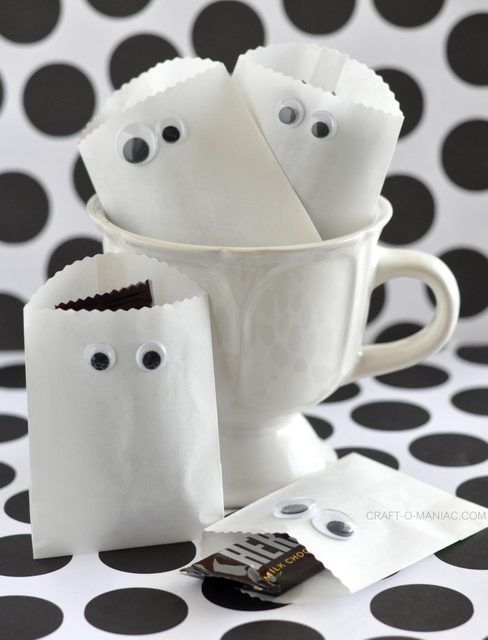 These Ghost Favor Bags can be filled with so many things.   Darling!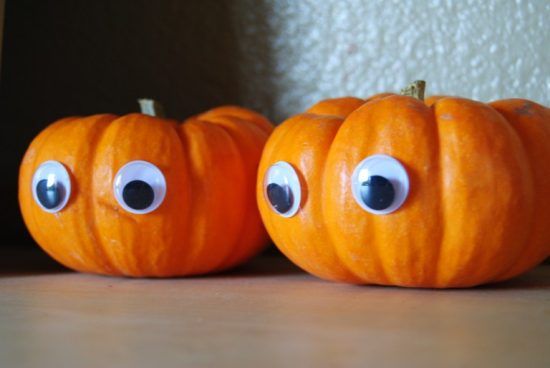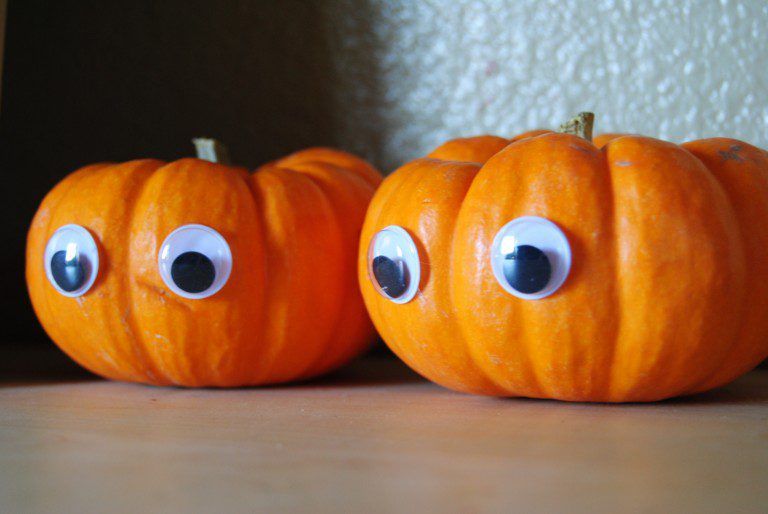 Googly Eye Pumpkins are great for "cute" Halloween Decor!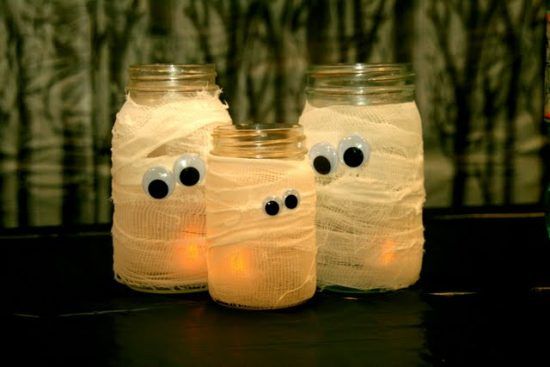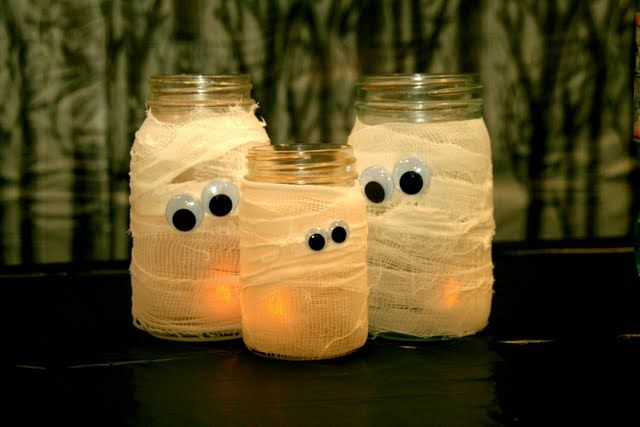 Mummy Jars that are always looking at you?  The best decor.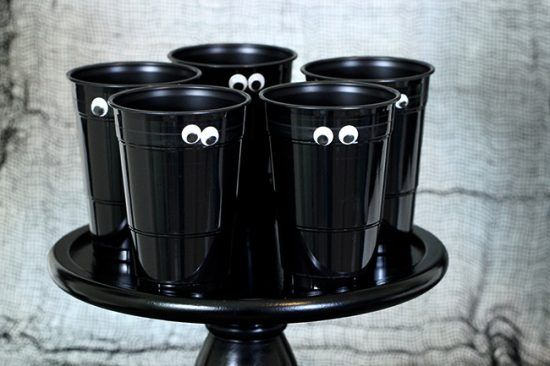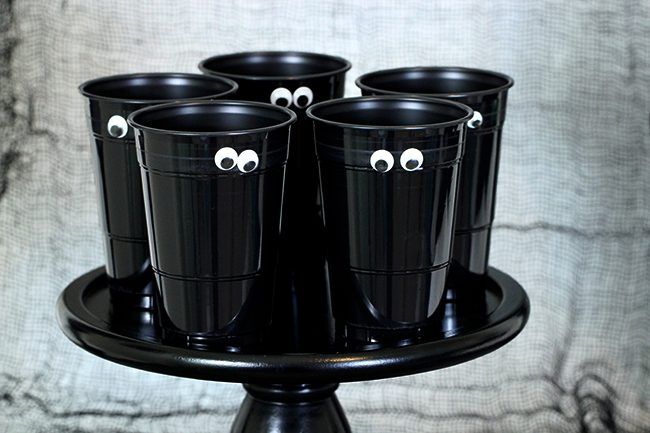 Party Cups with eyes – are the best!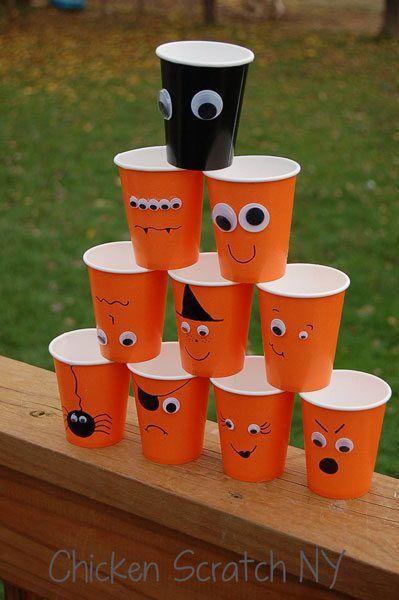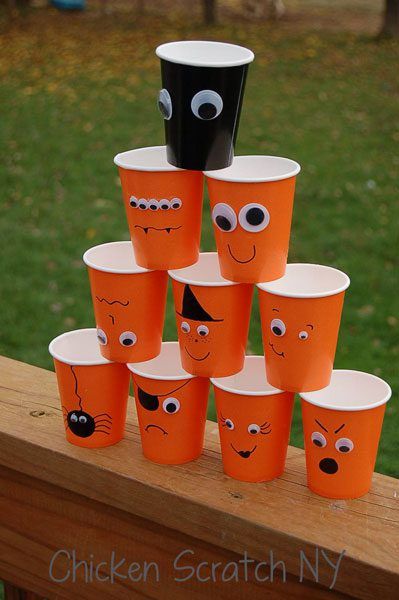 Each kid can have their own design from one of these Spooky Cups !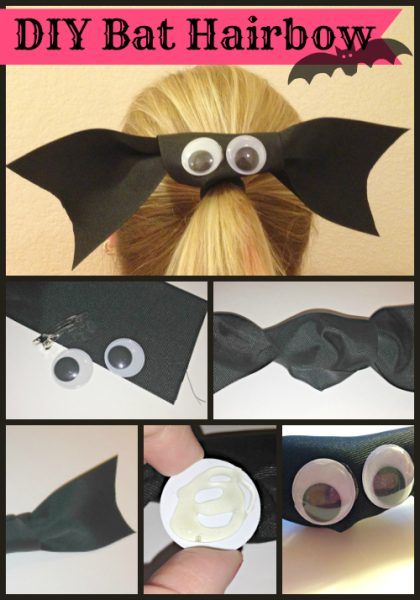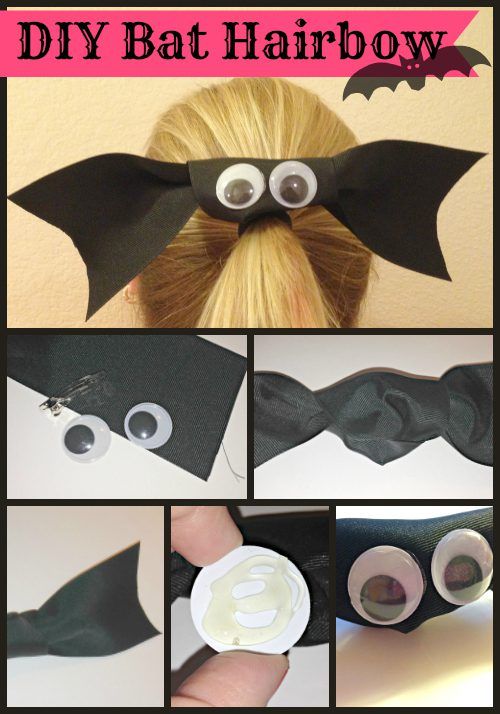 A Bat Bow is the perfect accessory for celebrating the season at school!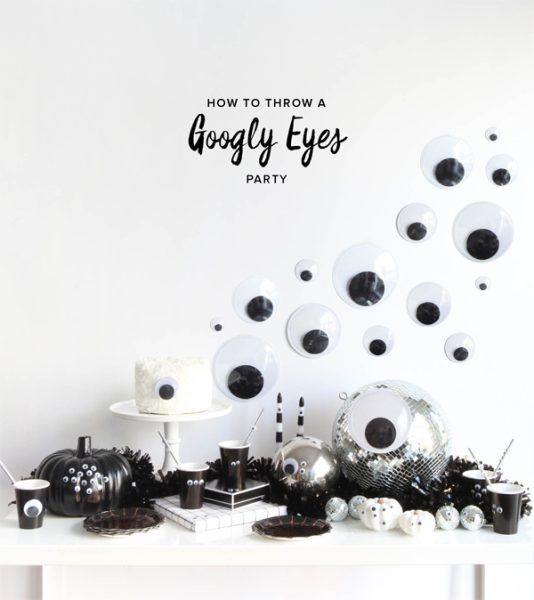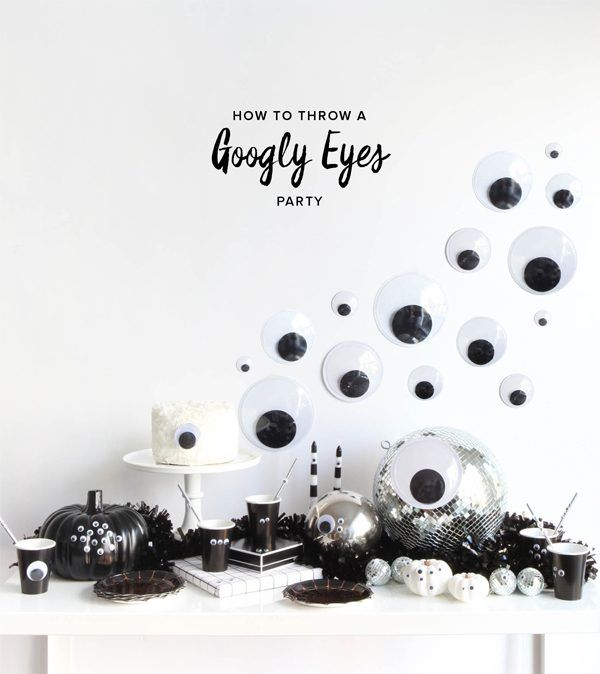 A Googly Eyes Party will get everyone in the spirit!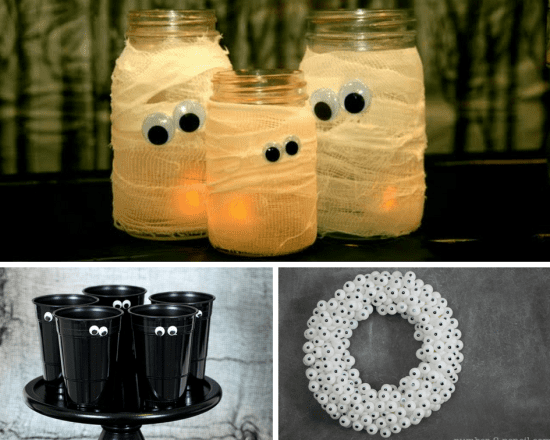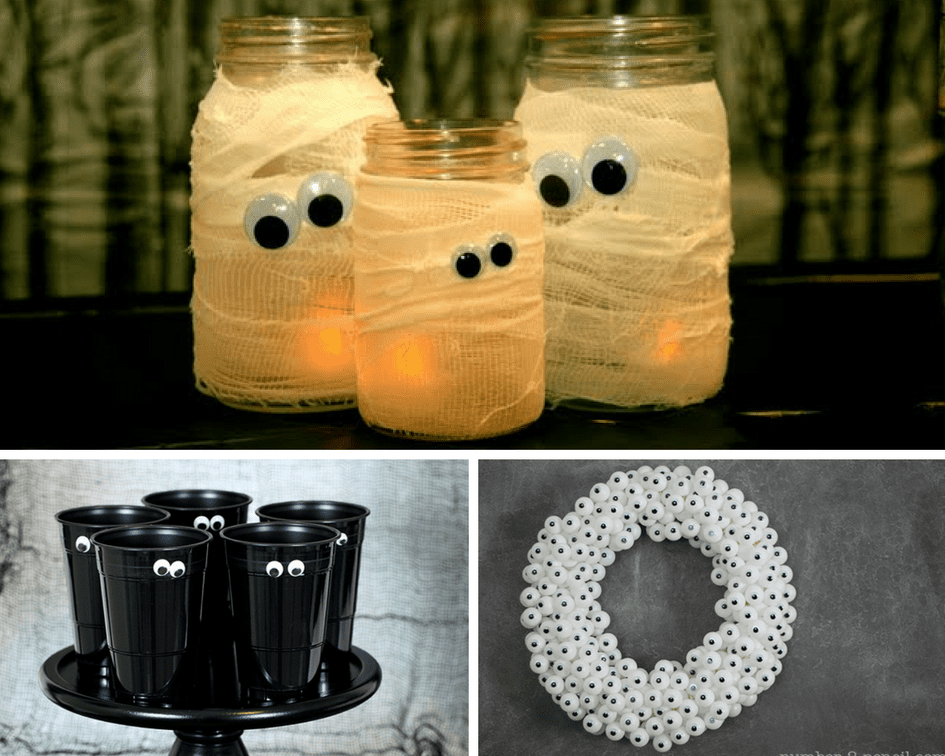 Whether you're throwing a Halloween Party or doing crafts with the kids, Googly Eyes are the perfect accessory!
For more Halloween Ideas, check out these fun Halloween Ideas.