Candy Corn Treat Cans are the perfect way to surprise teachers and friends with Halloween Treats!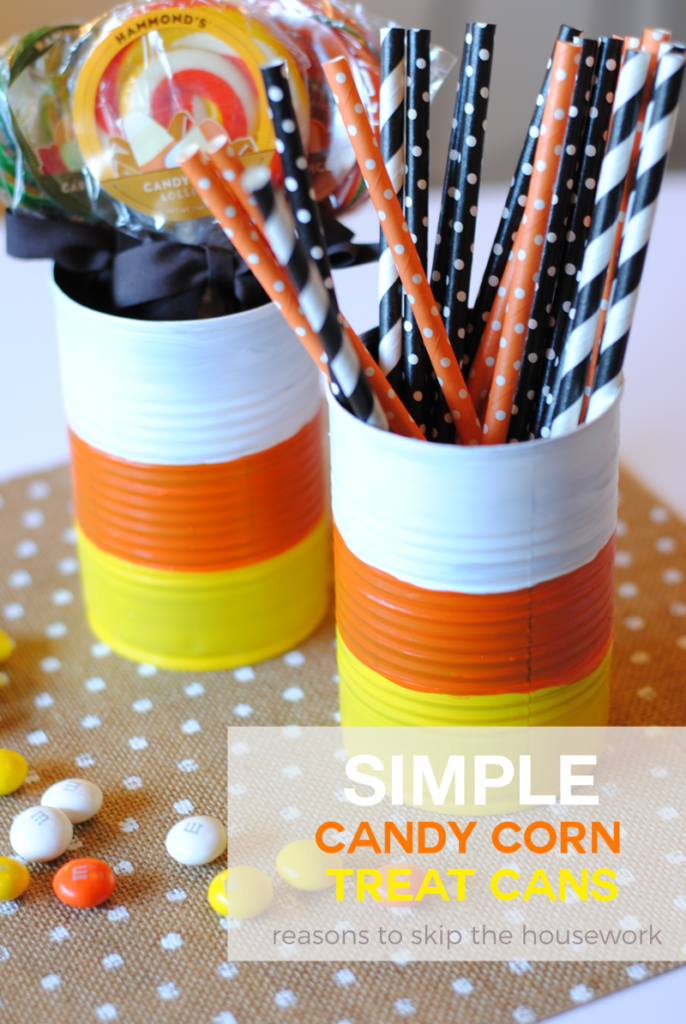 I had so much fun working on these Candy Corn Treat Cans because I hardly ever paint – it's something I dread in large form because it takes so much clean up time.  These Candy Corn Treat Cans, however, were simple to make and my little girl even helped paint one of the cans, so it's a project you can do together with your kids, or even use as a seasonal play date craft idea!  To make Candy Corn Treat Cans, you will need a few cans (think soup, beans, or tomatoes!) and paint!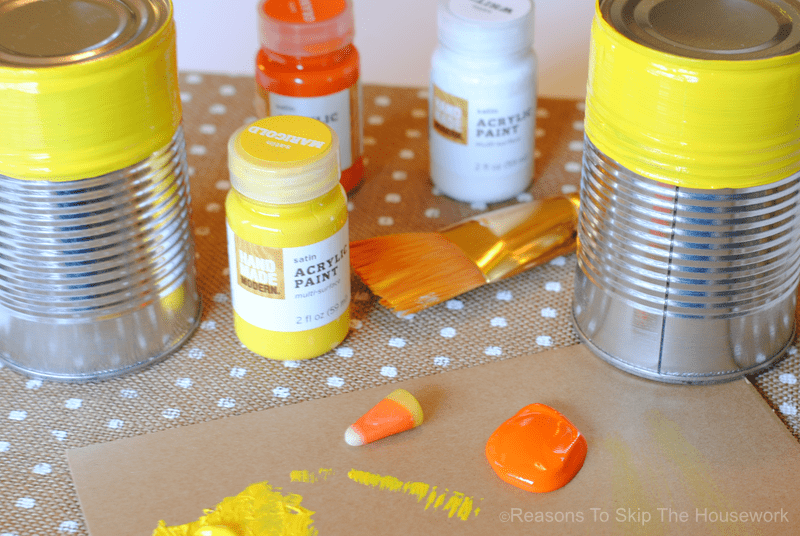 I grabbed small jars of yellow, white, and orange paint in the new updated craft aisle at Target but you can use any acrylic paint you may already have.
Use a can opener to remove the top of the can and used a small file to wear down the edges of the can that were left over.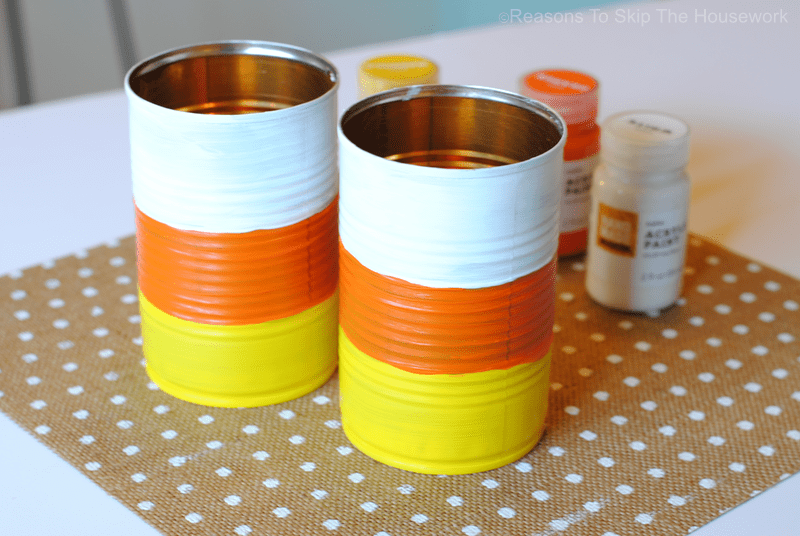 To make the stripes, start at the bottom of the can (although I guess you could start at the top too, but I just started at the bottom…) and paint one third of the can orange.  You may need to use two coats of paint, depending on the color you'd like to achieve!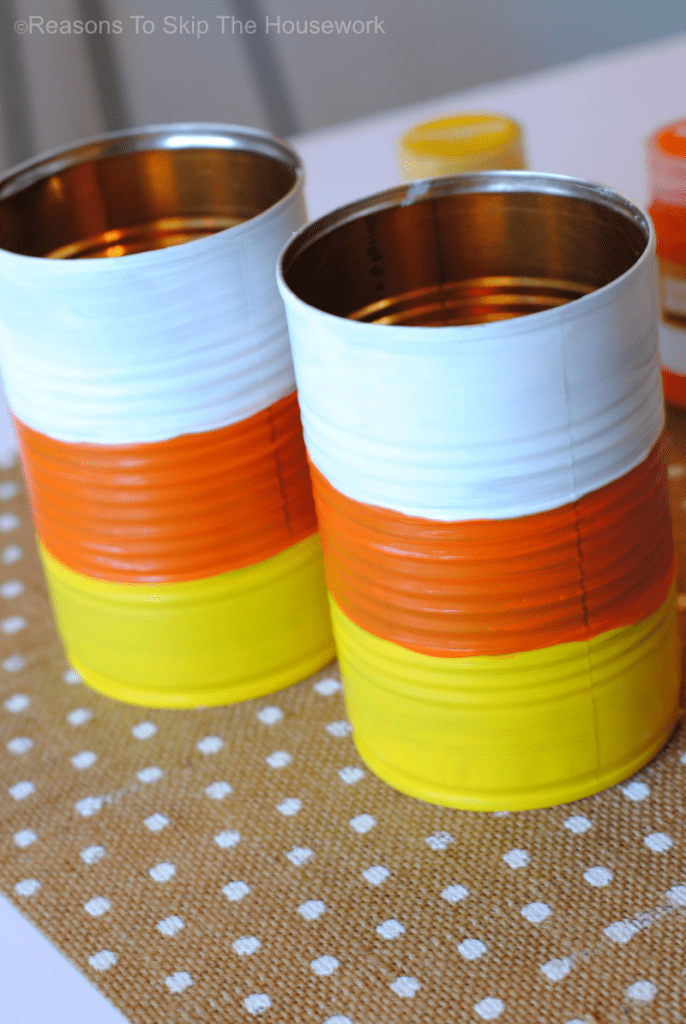 Once that coat is dry you can add the next section of yellow paint to the can, and so on, until you have all three colors painted.  It's that simple!Once the paint is dry, you can store so many fun things in your Candy Corn Treat Cans!  Large pretzel sticks for a pot luck, straws for the party, or even turn it into a treat can and put candy corn in it!
These fun Candy Corn Treat Cans are simple to make, multipurpose,  and are festive to have out during the holidays.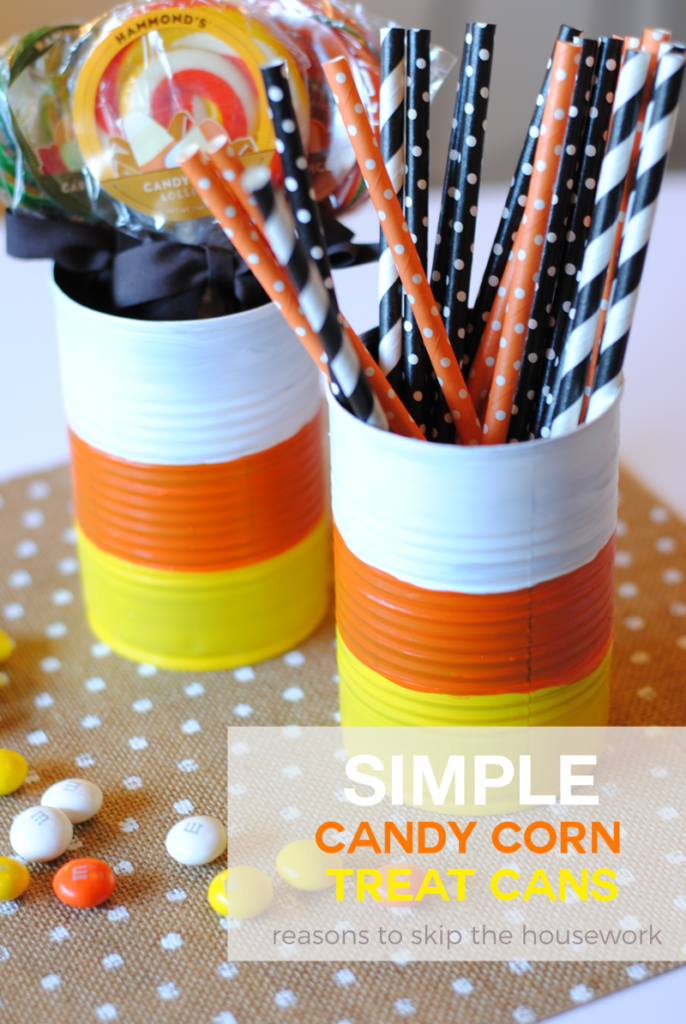 For more Halloween ideas, check out these fun posts: