When the new year hits, we all make new grocery lists with "good stuff" on it.  Time to make the better decisions in life and time to start treating our body better.  You know, eat good veggies and fruit and lose that weight.  There are a ton of recipes for Detox Drinks out there, but some of them don't look all that "drinkable".  If you're trying to find some detox drinks that you can actually swallow, here are 10 Detox Drinks that you just might want to try!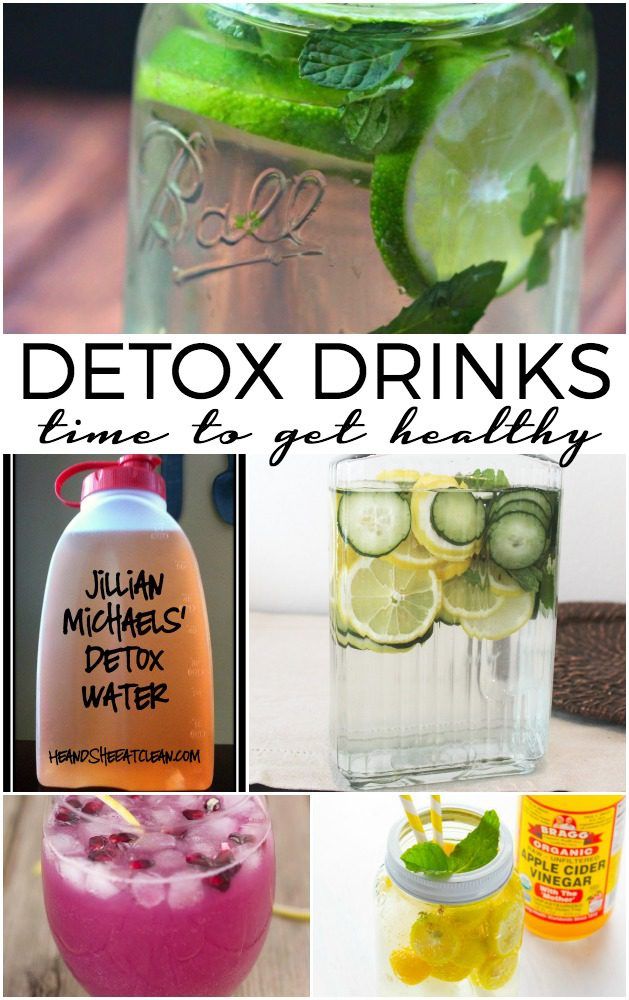 Green Tea and Mint are simple enough to make this Fat Flush Detox Drink Recipe that will be just the right amount of mint.
Jillian Michaels' Detox Water is a tad bit bitter but you drink it along with your clean, healthy meals , and consists of distilled water, cranberry juice, organic dandelion root tea and lemon juice.
The Classic Detox Water is perfect for aiding digestion, staying hydrated, and keeping your tummy flat!
Incredibly healthy ingredients + sparkling mineral water = a very refreshing ginger, lemon and pomegranate detox drink.
Trying to detox from a soda habit? Mix up this refreshing, all-natural bubbly Apple Cider Soda and sip your way to soda free.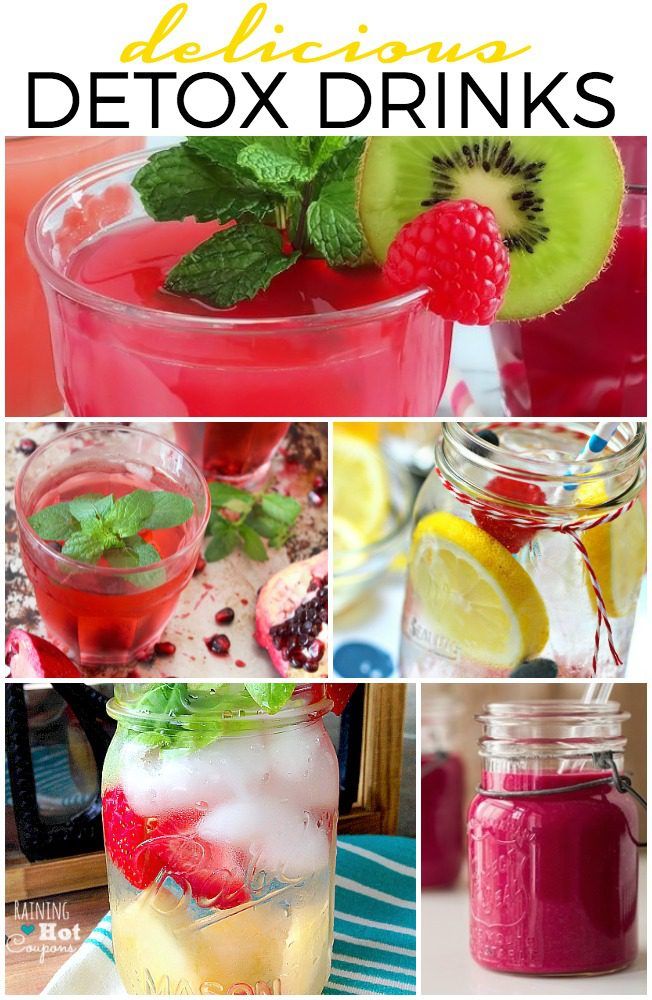 Pink Lady Skinny Detox Water  comprises the very best of the crop in fruit for detoxing and an energy boost—Honeycrisp or Pink Lady Apples, Ruby Red Grapefruit and Red Raspberries.
Just whip up some Iced Pomegranate Green Tea and you can't go wrong, because pomegranate seeds are great in anything!
Lemon helps boost your metabolism, so drinking Flush Fat Mango Water three times a day will help you tons.
We all have a ton of stress after the holidays.  This Stress Relieving Detox Drink is sure to make you feel better – in a hurry!
There's nothing prettier than this Pink Power Detox Smoothie, and it's a good "back on track" smoothie to kick off the new month.
If you're feeling like working out now that you've detoxed – check out our 25 Quick Workouts that are sure to get you up and moving!