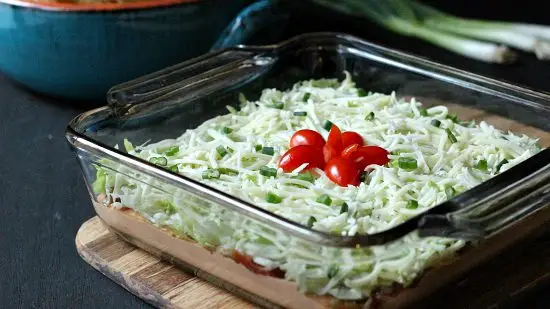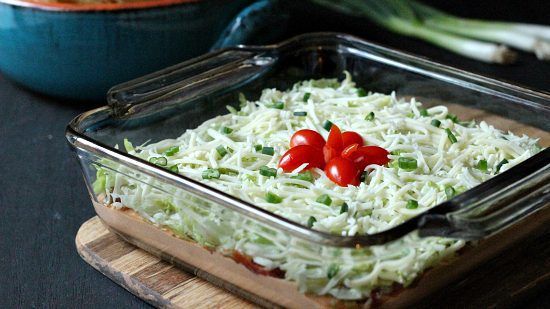 Hello! It's Thao from In Good Flavor back again with another great recipe to share. If you have ever had taco dip, you must try this skinny version. Let me tell you, it tastes just like the original, only with a lot less calories and fat. My secret weapon is puréed cottage cheese! It replaces the sour cream and cream cheese combo I usually use in my dip. The result is a lighter, healthier snacking choice with all of the flavor. For those of us who are trying to watch what we eat, this skinny taco dip version is a great option. It allows us to satisfy our cravings and to cheat responsibly.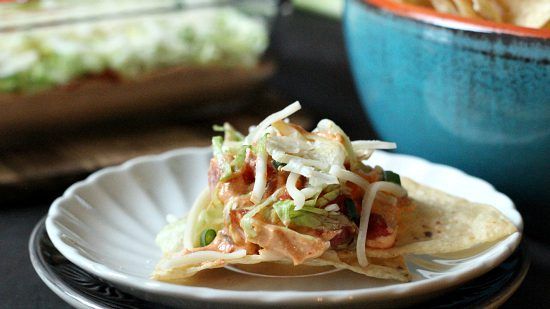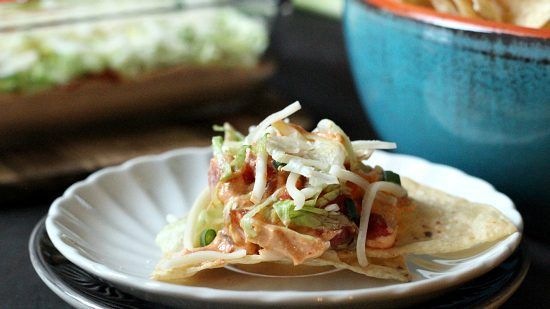 Do you know that 1/2 cup of low fat cottage cheese has 80 calories and 2g of fat? For the same size serving, low fat sour cream contains 160 calories and 10g of fat. And reduced fat cream cheese has 280 calories and 24g of fat. Now, the number of calories and fat may differ slightly from brand to brand, but the truth of the matter is, as you can see, using a cottage cheese significantly reduces the calorie and fat count. And believe me, you will not notice anything other than the deliciousness of this dish!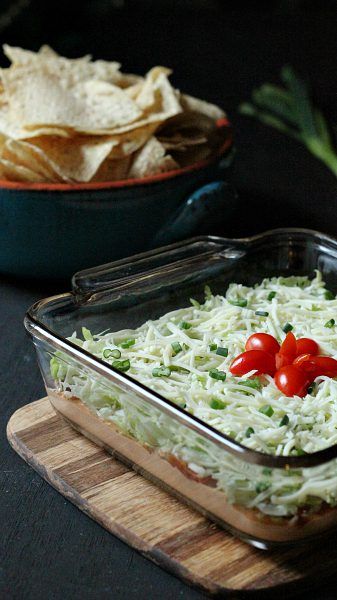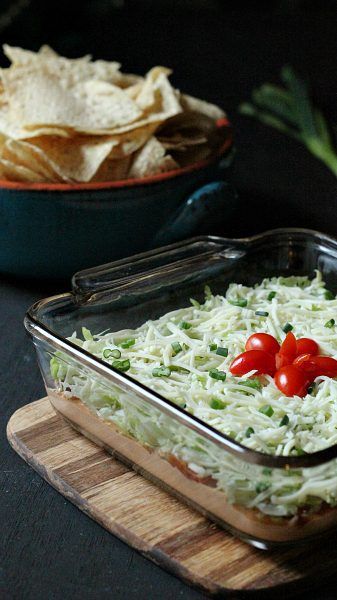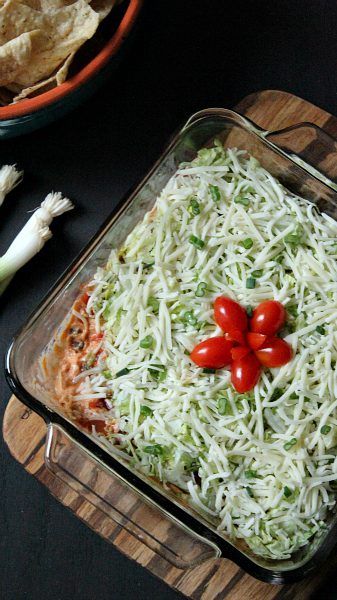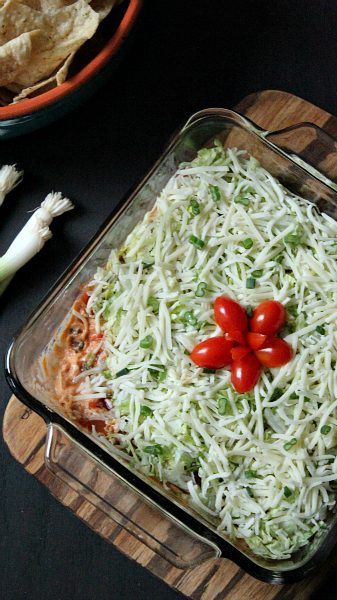 To prep the cottage cheese, I place it in a fine mesh sieve and press out the liquid. The solid gets puréed in a blender or food processor. To add just a hint of tang that you would get from using sour cream and cream cheese, I add a squeeze of fresh lime juice. That's it! She is good to go! Add a little taco seasoning along with layers of salsa, shredded lettuce, shredded cheese, and you have got yourself a great dip.
 You can embellish on this dip by adding avocado, jalapeño, olives, or beans (avoid refried to keep it light). But this basic recipe is a pretty darn good place to start. Enjoy with nachos, crackers, or baked pita!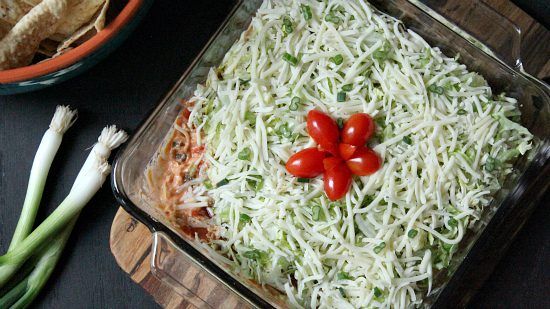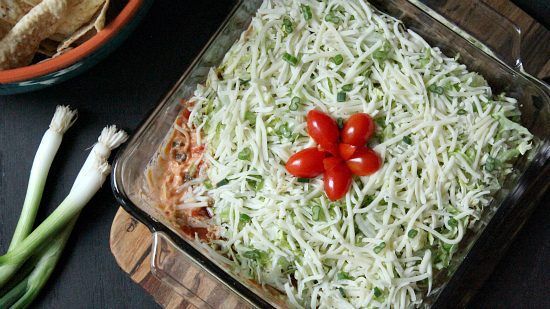 Skinny Taco Dip (with Puréed Cottage Cheese):
1 (32 oz.) container low fat plain cottage cheese
1 (1 oz. pkg.) taco seasoning, minus 1/4 pack or 1 tbsp.
1 tbsp. fresh lime juice
1 (24 oz.) jar salsa, well drained
2 1/2 cups shredded or chopped lettuce
1 rounded cup shredded cheese of your choosing 
chopped scallion for garnish, optional
a few sliced grape tomatoes for garnish, optional
Pour cottage cheese into a fine mesh sieve. Using a large spoon, press cottage cheese against the sieve wall to extract liquid. Continue to move cheese around and press until most of the liquid seem to have worked its way out. Spoon the solids into the blender or food processor bowl. Add taco seasoning and lime juice. Purée until creamy.
Spread cottage cheese mixture into a 9″ x 9″ square container. Add a layer of drained salsa. Cover with lettuce. Top with cheese. Add scallion and cut tomatoes for garnish, optional. Serve with nachos, crackers, or baked pita bread. Makes 8 servings.
I love to connect with you on Facebook, Pinterest, Twitter, Instagram, or StumbleUpon.