When it comes to organization in my home, all of the little papers always seem to be the one thing that throws off my organization and clean counters.  Papers…everywhere….all day! I've been eyeing various command centers on Pinterest for quite some time now, and in order to plan out the command center in my kitchen, I ran to Pinterest.
I found so many fabulous command centers that I loved, but most of them take up an entire wall with things I know I don't need. It's hard to narrow down just a few important things to put on the wall.  For my new command center I made sure to have a bulletin board and cups for pens.  Other than that, I just wanted my wall to be clean and not look like it's bursting with crap all over it!  Organized and sweet and cute.  Those were my requirements.  As I researched, I saved my links to share with you.  Here are some of my favorite DIY Command Centers.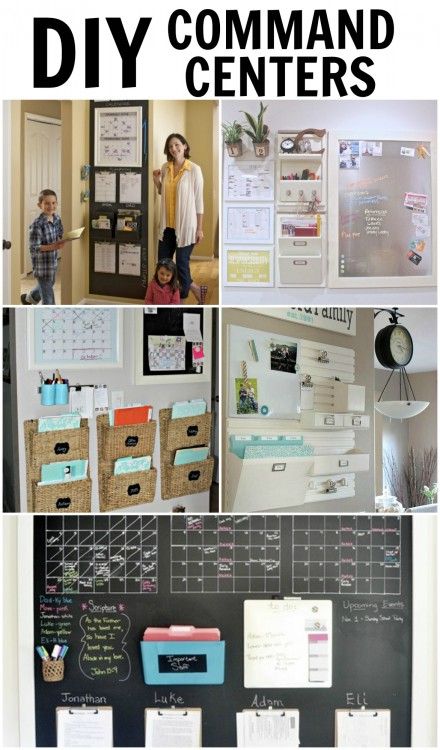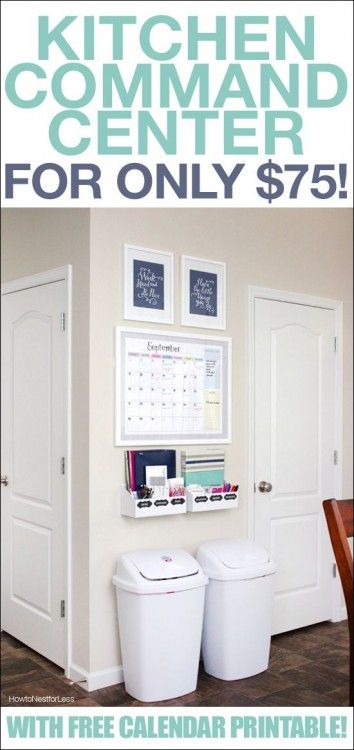 My favorite part of this Kitchen Command Center from How To Nest for Less is that she designed her own calendar and had it printed and turned it into her own dry erase calendar!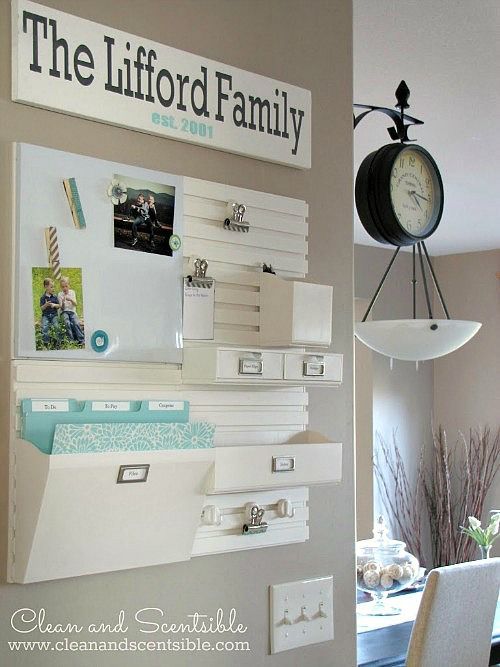 The simplicity of this White Command Center from Clean and Scentsible grabbed my eye.  I love how pretty it is!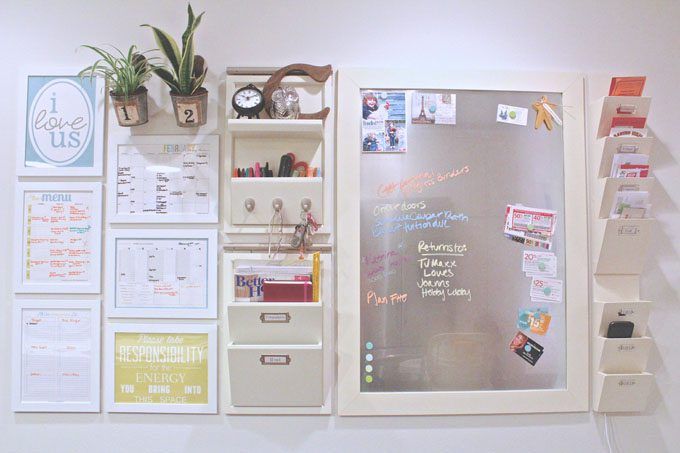 The Caldwell Project has so much included in her Command Center, but it's still so pretty and well organized!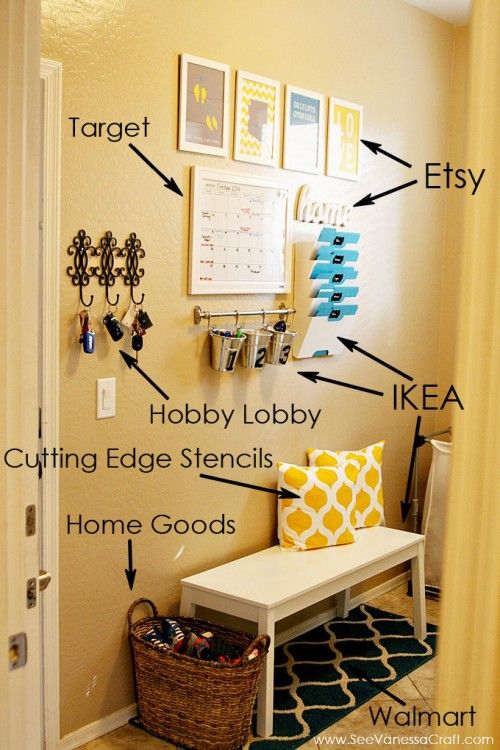 The entry-way command center from See Vanessa Craft helps keep her kitchen counter clutter free and it is so pretty!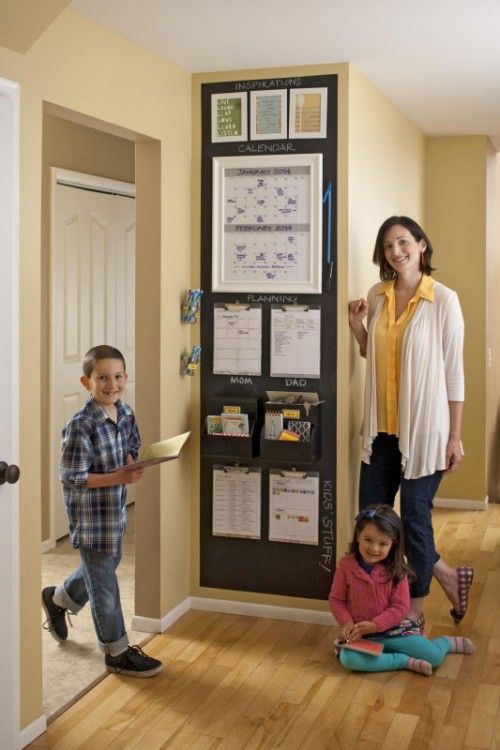 Better Homes and Gardens featured the family command center that Jenna Burger (SAS Interiors) put together.  I love that everyone has their own "to-do" list!
Go big or go home with this GIANT command center from Beneath My Heart!  She has room for a clipboard for each kid so she can keep track of important papers, and has room to see months out on her calendars!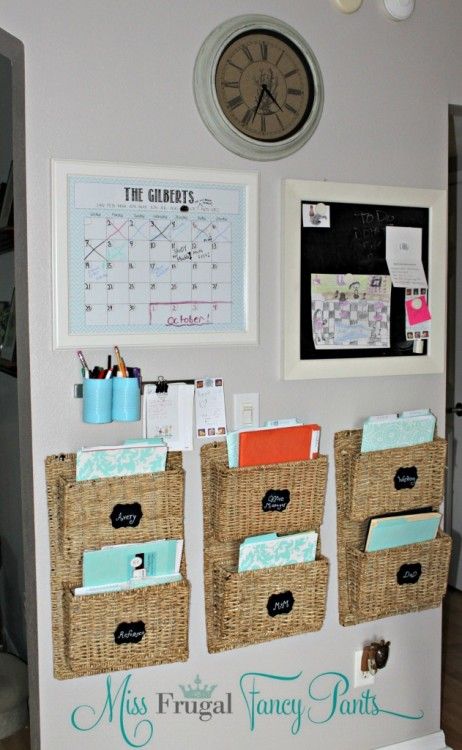 This simple command center from Miss Frugal Fancy Pants allows her a place to sort incoming mail and see the month's events.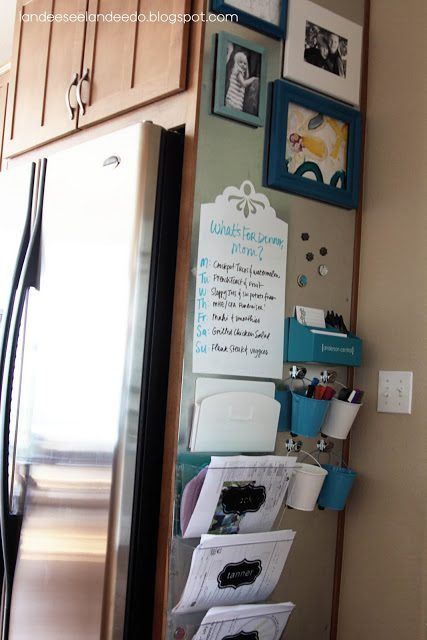 You don't need a giant wall to make a fabulous command center~!  Landee See created a fabulous skinny command center in her kitchen and it's just perfect!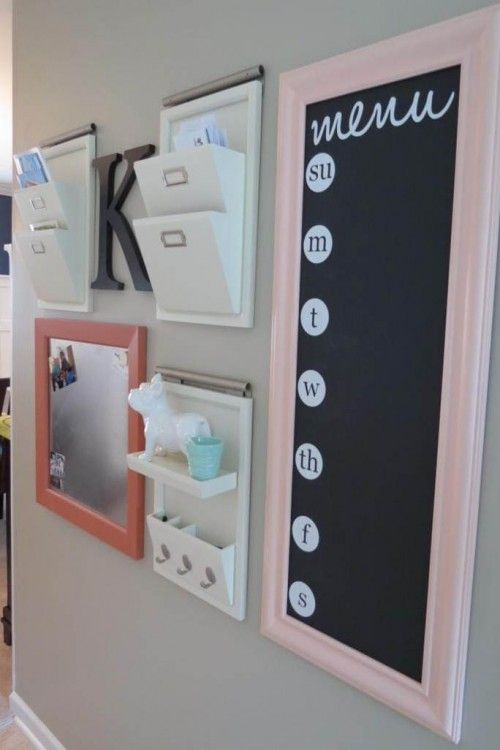 A place for mail and the weekly meal menu – that's all you really need to have a space for with this Grand Central Command Center from At Home with the Kirchners.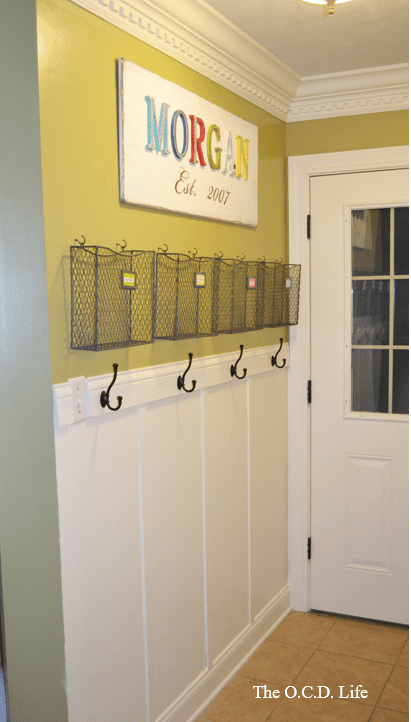 This entry-way command center is perfect for hanging backpacks and purses!  Keep them all in one spot!
So, you've picked out a command center that is perfect for the space you've got, but now you need the printables to make it happen!  Here are some perfectly awesome command center printables to get you organized!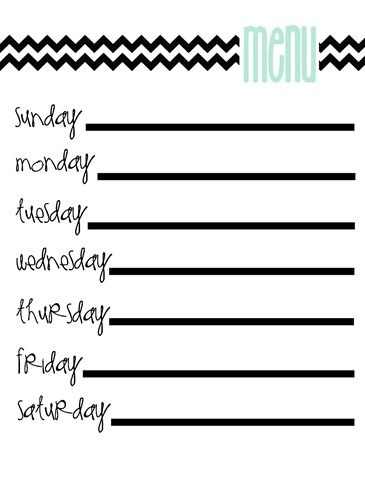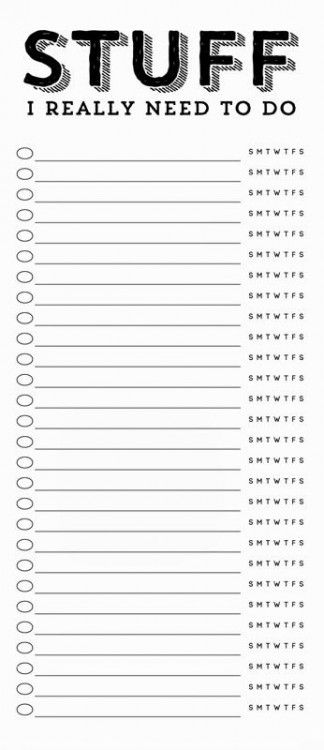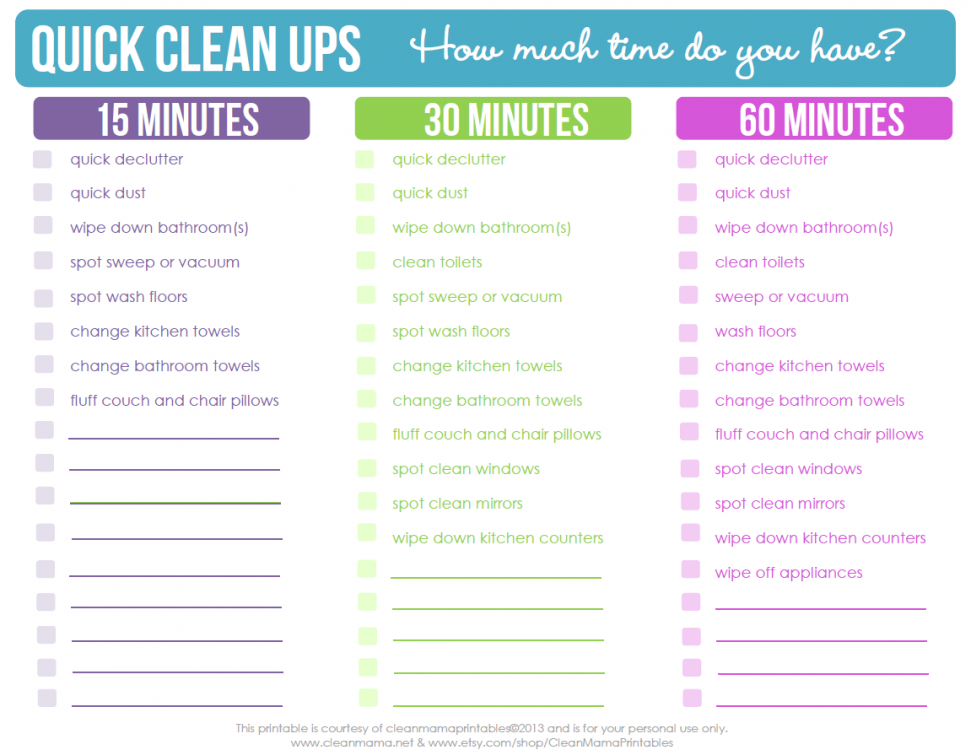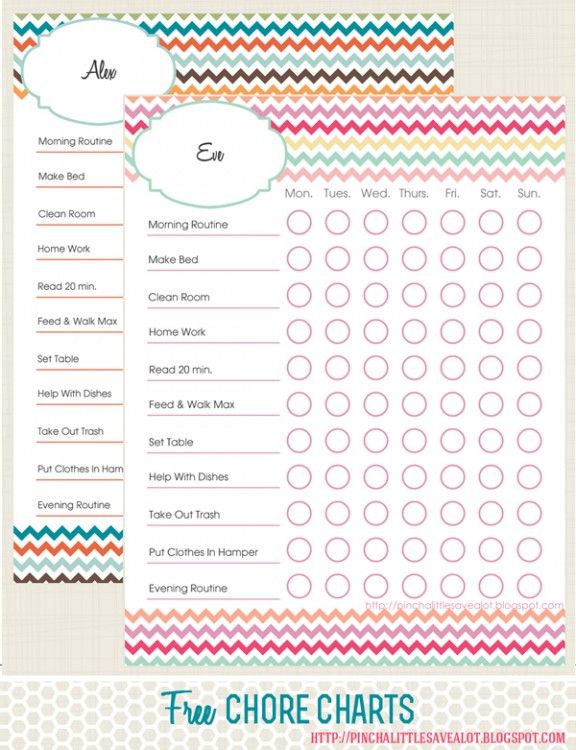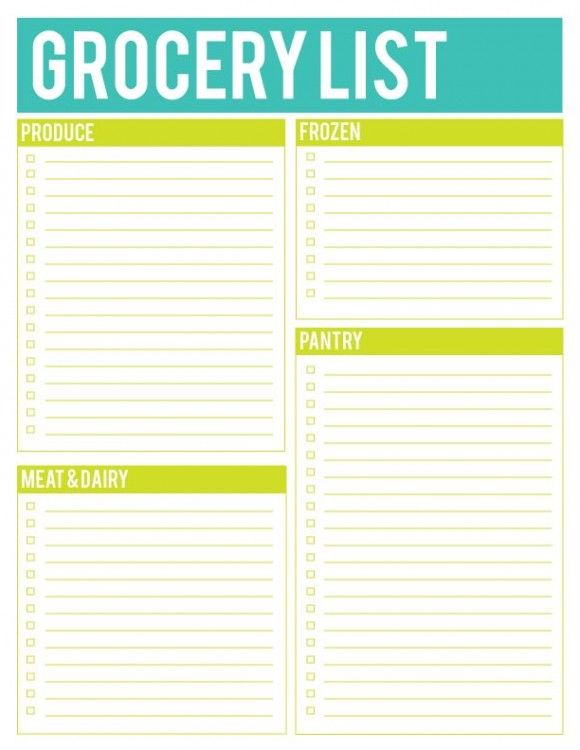 What do you have up on your Command Center?  Do you use an entire wall for yours – and where is it located?
I'm still finishing up my Command Center Wall, and will be sharing it here very very soon!