If you need a quick, fun, and yummy after-school snack or a "better than a tub of ice cream" treat for yourself, you need to make these Chocolate PB Sandwiches ASAP! I found the recipe in the Biggest Loser cookbook and I can't wait to make more!  They're easy for kids to make and delicious to eat!  
The best part is, you can make up just a few at a time of these bad boys, which makes them perfect in my eyes!  That way, I don't feel like I HAVE TO eat them all so they won't go to waste, ya know?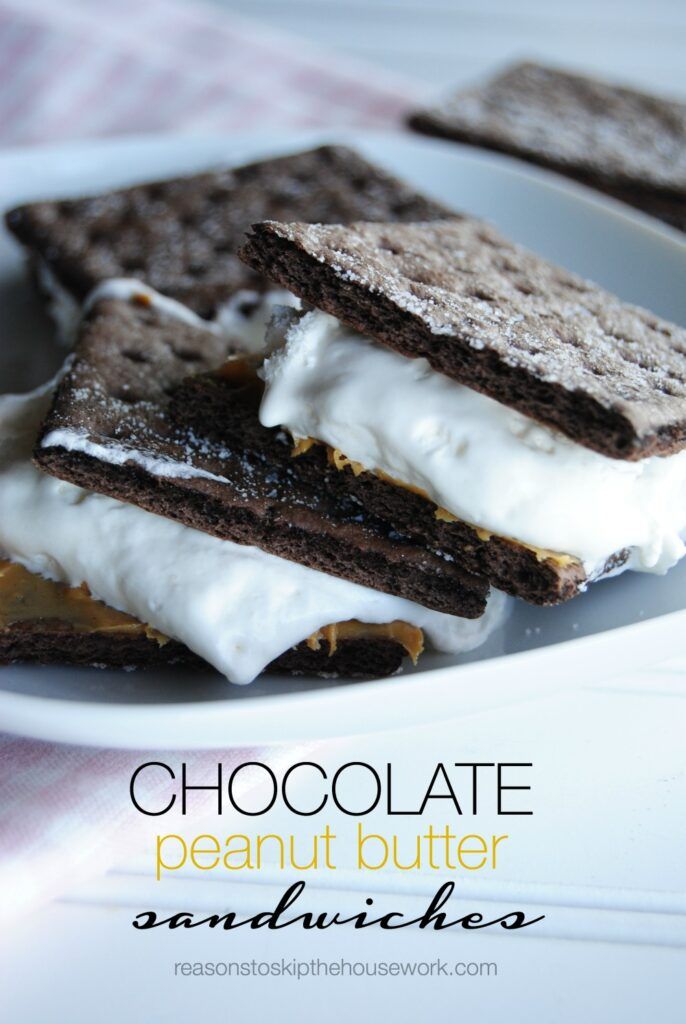 How to Make Chocolate PB Sandwiches in Under 10 Minutes
Chocolate PB Sandwiches
Chocolate Peanut Butter Sandwiches are perfect if you're trying to avoid a tub of ice cream or need a fun dessert for the kids to make!
Ingredients
Chocolate Graham Crackers
Peanut Butter (I used creamy but either will work!)
Whipped Topping
Instructions
Spread peanut butter on chocolate graham square.
Put one dollop of whipped topping on top of peanut butter.
Put the other square of graham cracker on top and press lightly.