This Pewter Cauldron Halloween Centerpiece is quick, easy, and fun to put together. I'll show you how to faux age a plastic trick-or-treat cauldron to create this spooky but a bit more grown-up arrangement to display in your home.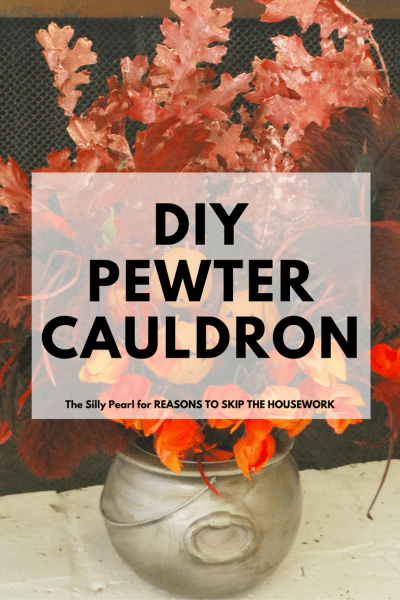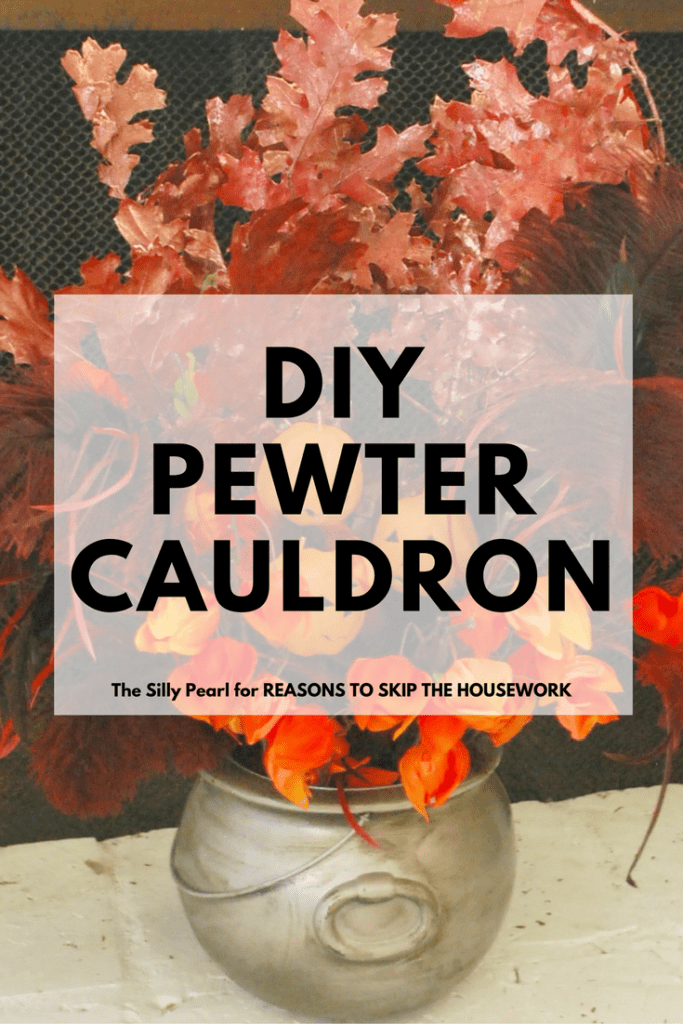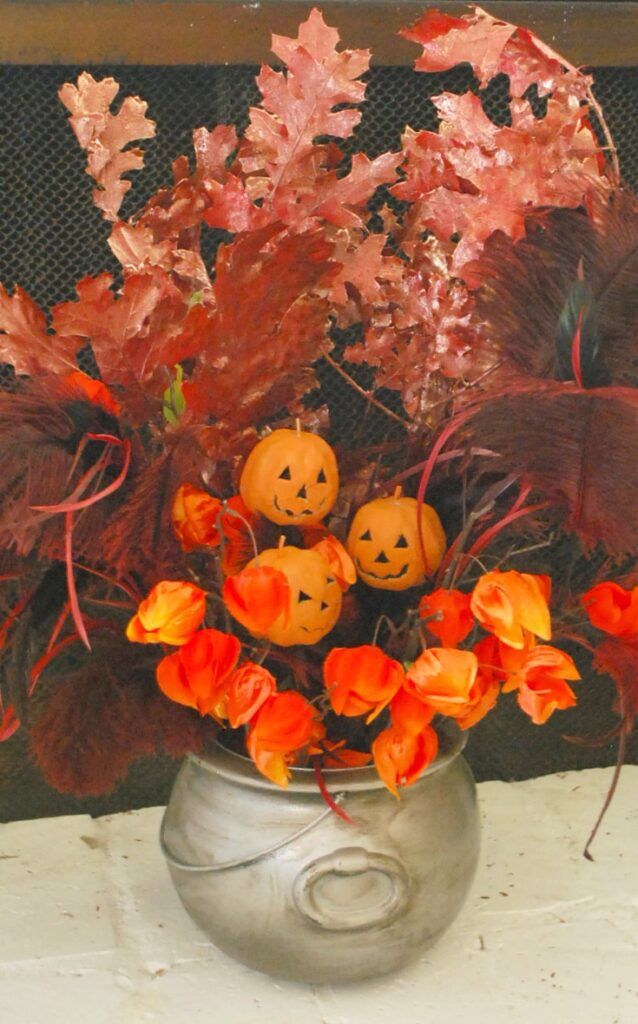 To make my Pewter Cauldron Halloween Centerpiece, gather these supplies:
Plastic cauldron
Silver metallic spray paint
Black chalk-based paint
Paint brush
Lint-free cloth (an old t-shirt works great)
Foam flower arrangement block
Bag of pebbles
Faux leaf, feather, and flower stems
Wire cutters
Mini paper mache pumpkins
Orange paint
Directions
Here's what I started with – a plastic black cauldron. It was about three dollars at the grocery store.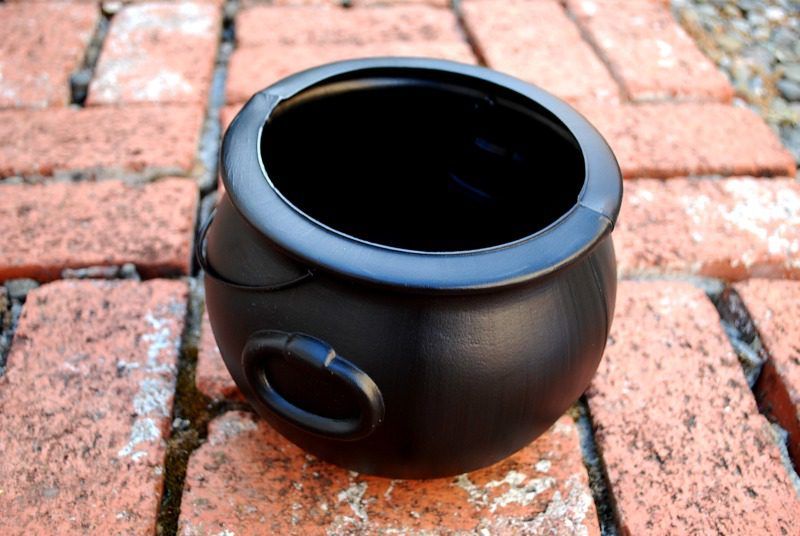 I covered the whole thing with silver metallic spray paint. Allow to dry completely. This is probably the only part that takes a while, waiting for the paint to dry.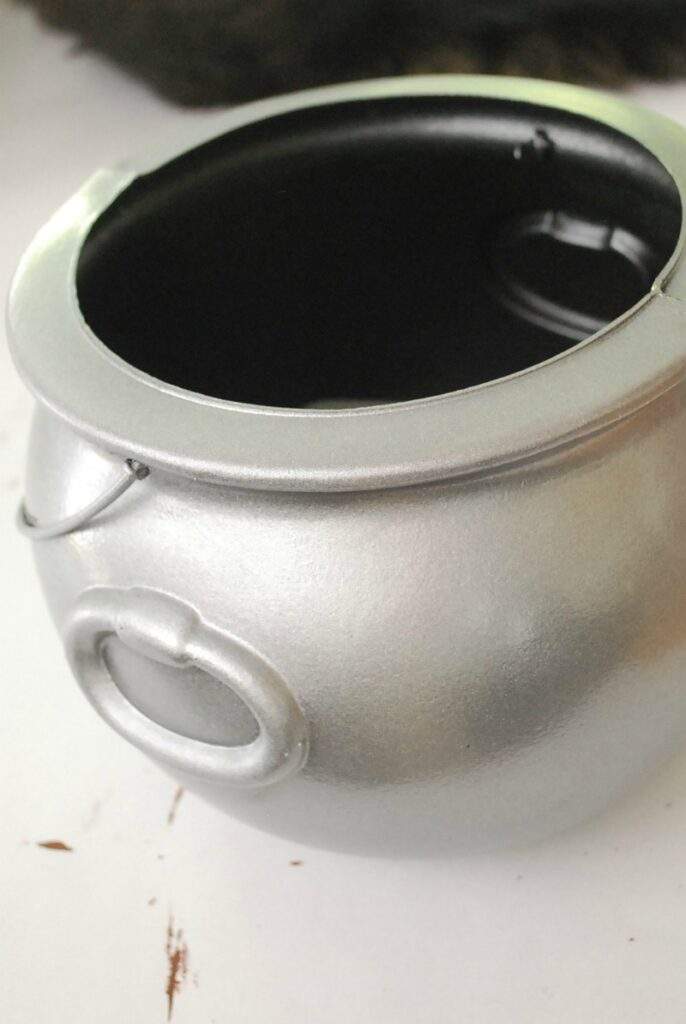 To get a more pewter/aged look, I spread a thin layer of black chalk-based paint all over the cauldron.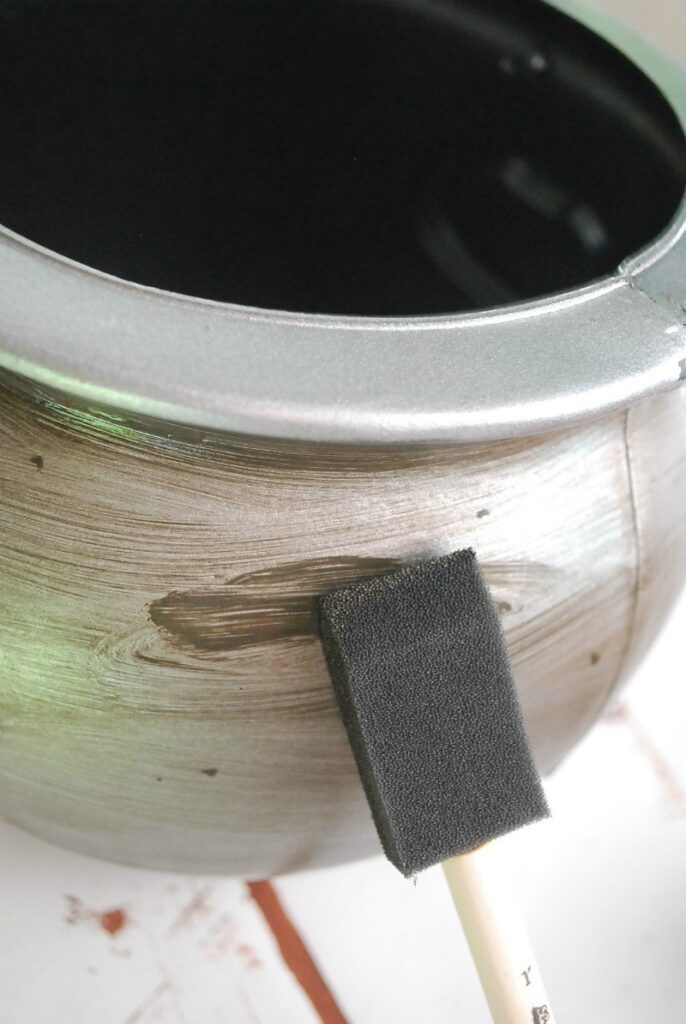 Then before the paint dried, I blended the paint brush streaks away with a scrap of t-shirt.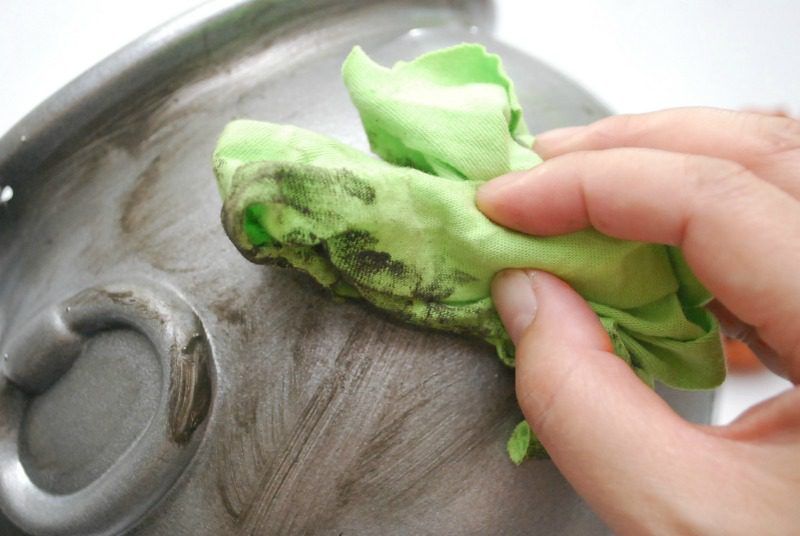 I scoured my local craft stores for orange and red-hued feathers, flowers, and leaves. I was quite impressed at how not fake they looked! Sherry seems to approve as well.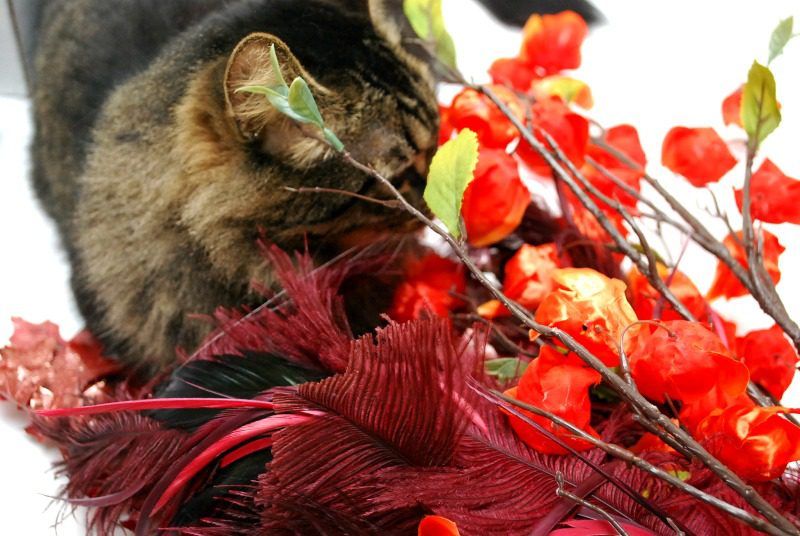 I placed my foam brick inside the cauldron. Later, I added a bag of pebbles (from the dollar store) to weigh down the cauldron, as it started to roll around. This will help keep the cauldron from tipping over. Then I started adding the stems, poking them into the foam. I did have to trim off some of the length at the bottom, as the stems were quite tall.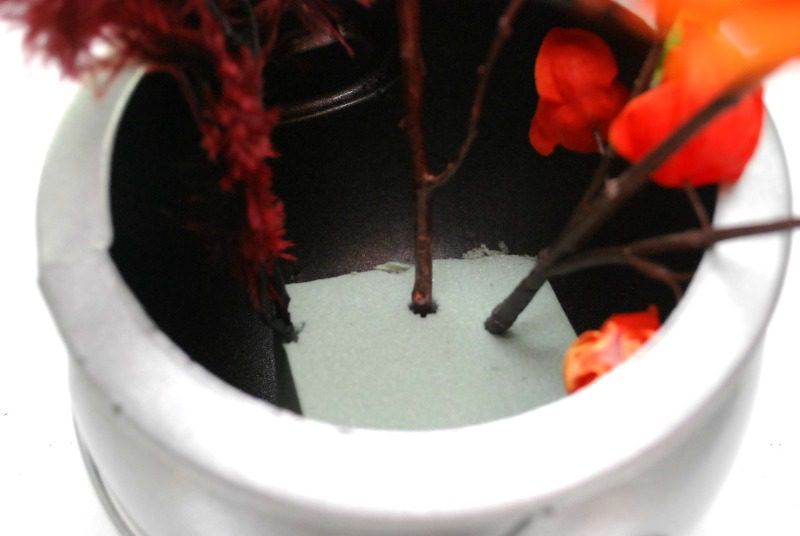 I wouldn't call myself a flower arranging expert! But basically, I put the orange bell-shaped flowers in the front, the leaves in the back, and the feathers on the side.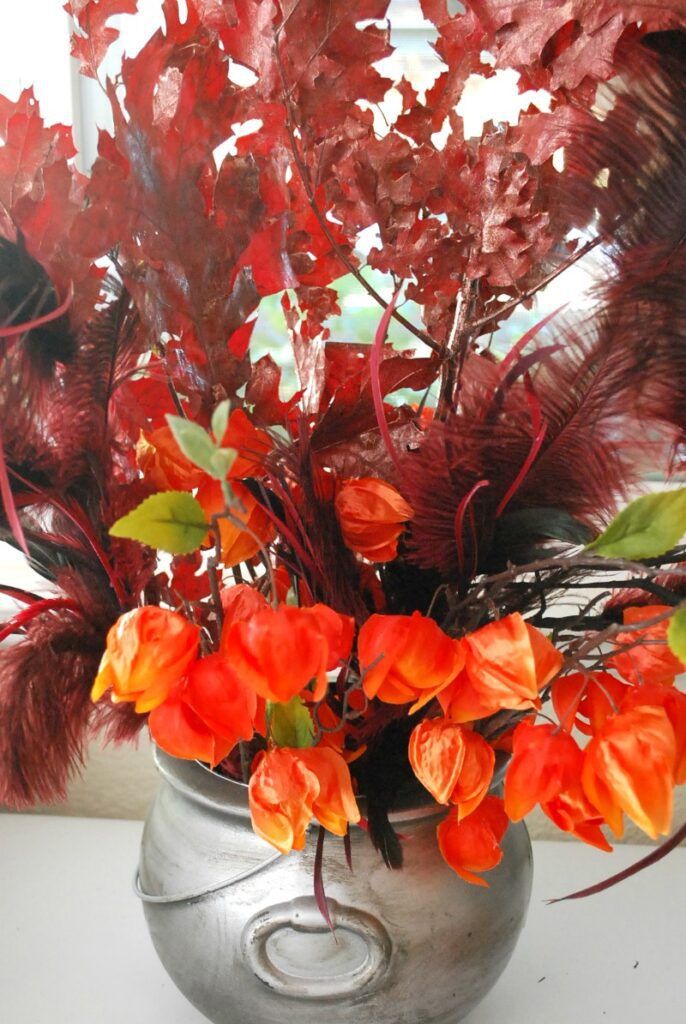 Last touch are our mini jack-o-lanterns, which I painted orange.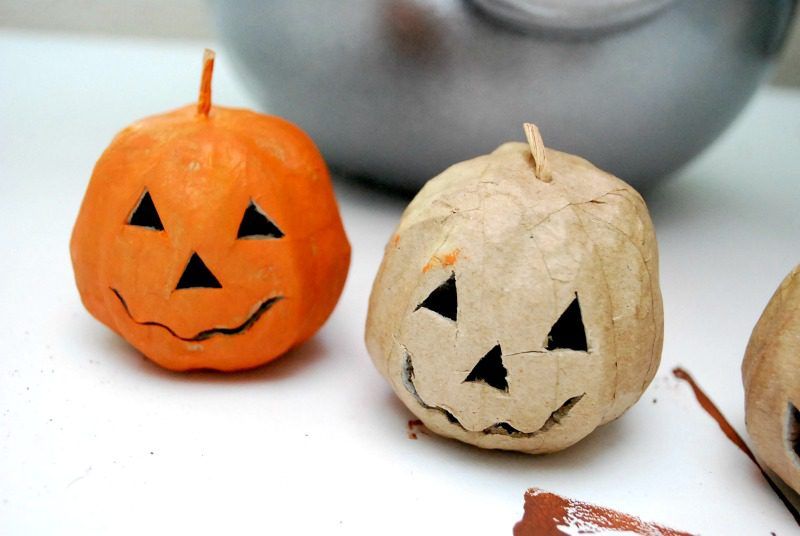 I had cut the bottom length of the feather stems off and I saved them for the jack-o-lanterns. I poked the stems through the bottom of each pumpkin and then stuck them in the middle of the arrangement at varying heights.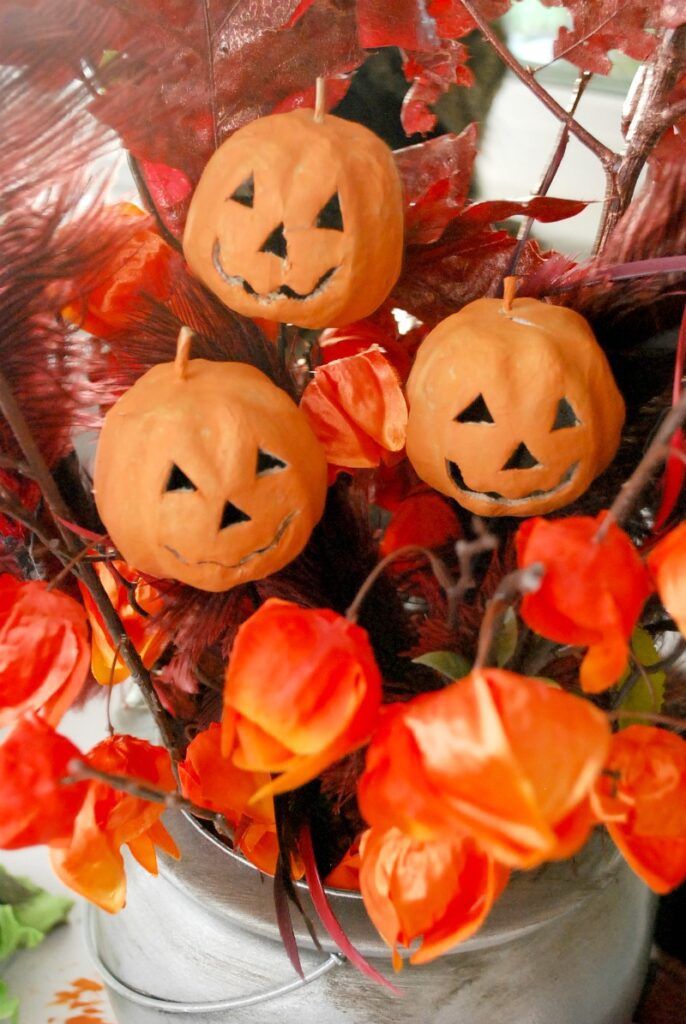 All finished! My Pewter Cauldron Halloween Centerpiece looks festive in front of our fireplace but I can also move it to the dining table or up on the mantel. I'm loving the different shades of red and orange and the cauldron actually looks heavy and aged and not plastic.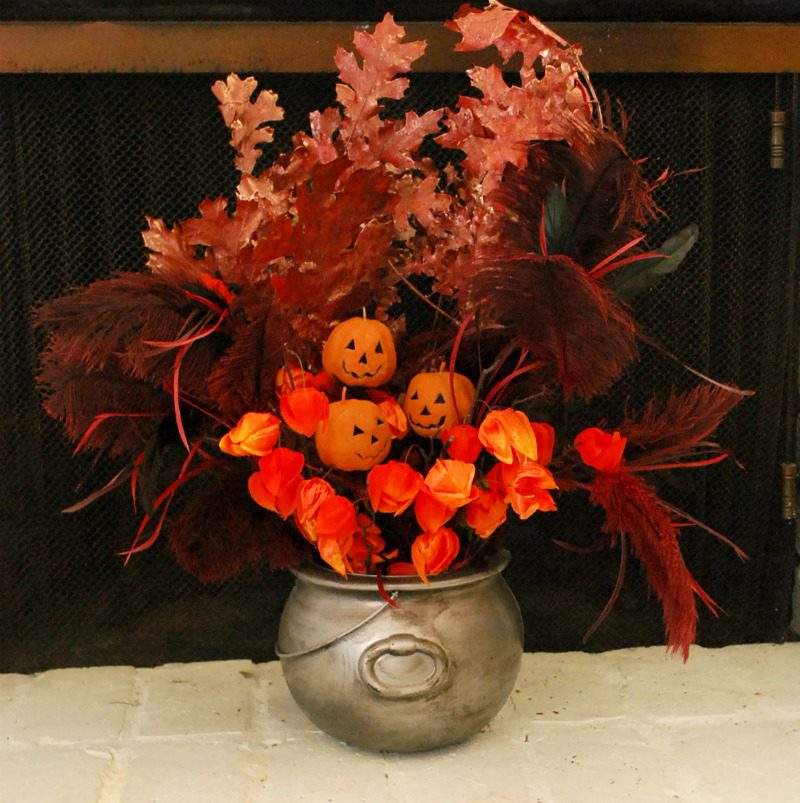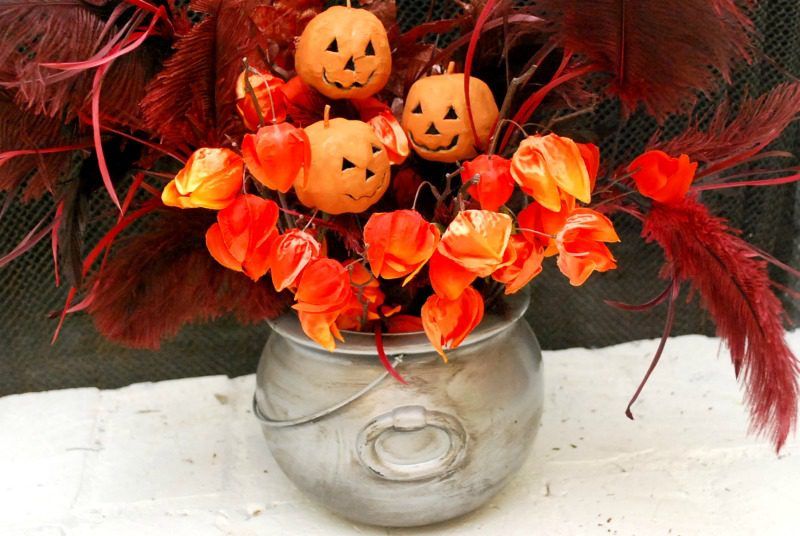 Hope you'll stop by my blog, The Silly Pearl, for more Fall and Halloween craft ideas like these:
Fall Burlap Leaf Owl Pillow :: Fall Mason Jar Woodland Scene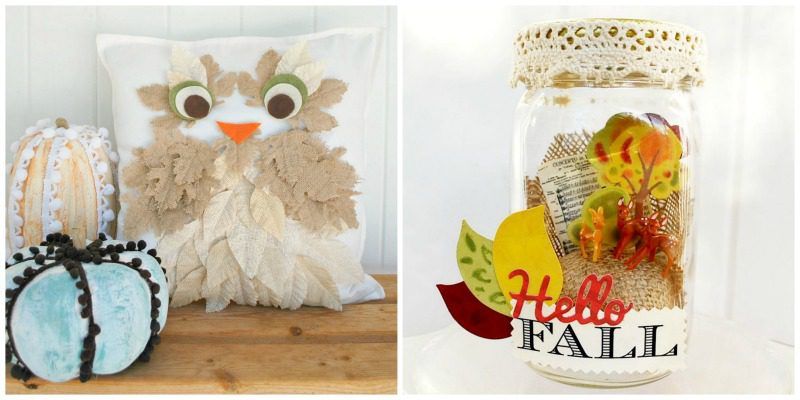 Cheesecloth-Wrapped Halloween Mason Jars ::  Easy Ghost Luminaries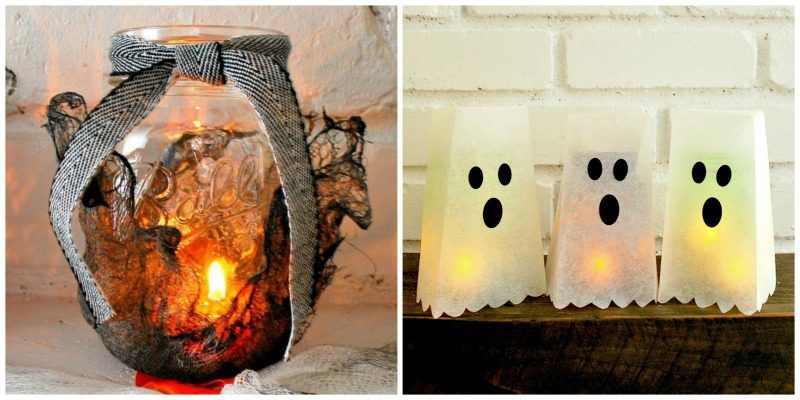 Thank you for having me on the blog again, Melanie! -Steph @ The Silly Pearl