When I brought home these containers, I had them planned for something completely different than this project.  However, when your four year old walks in and says, "Oh, mom, this is so cool! I can look at bugs in here!" you scrap all plans, sit down and make a printable for the "bug viewing jars"! I'd love to take credit for the idea, but my best ideas come from something that happens in the house, or something I see someone do.  Inspiration. It's a crazy thing!  It can hit you at any time!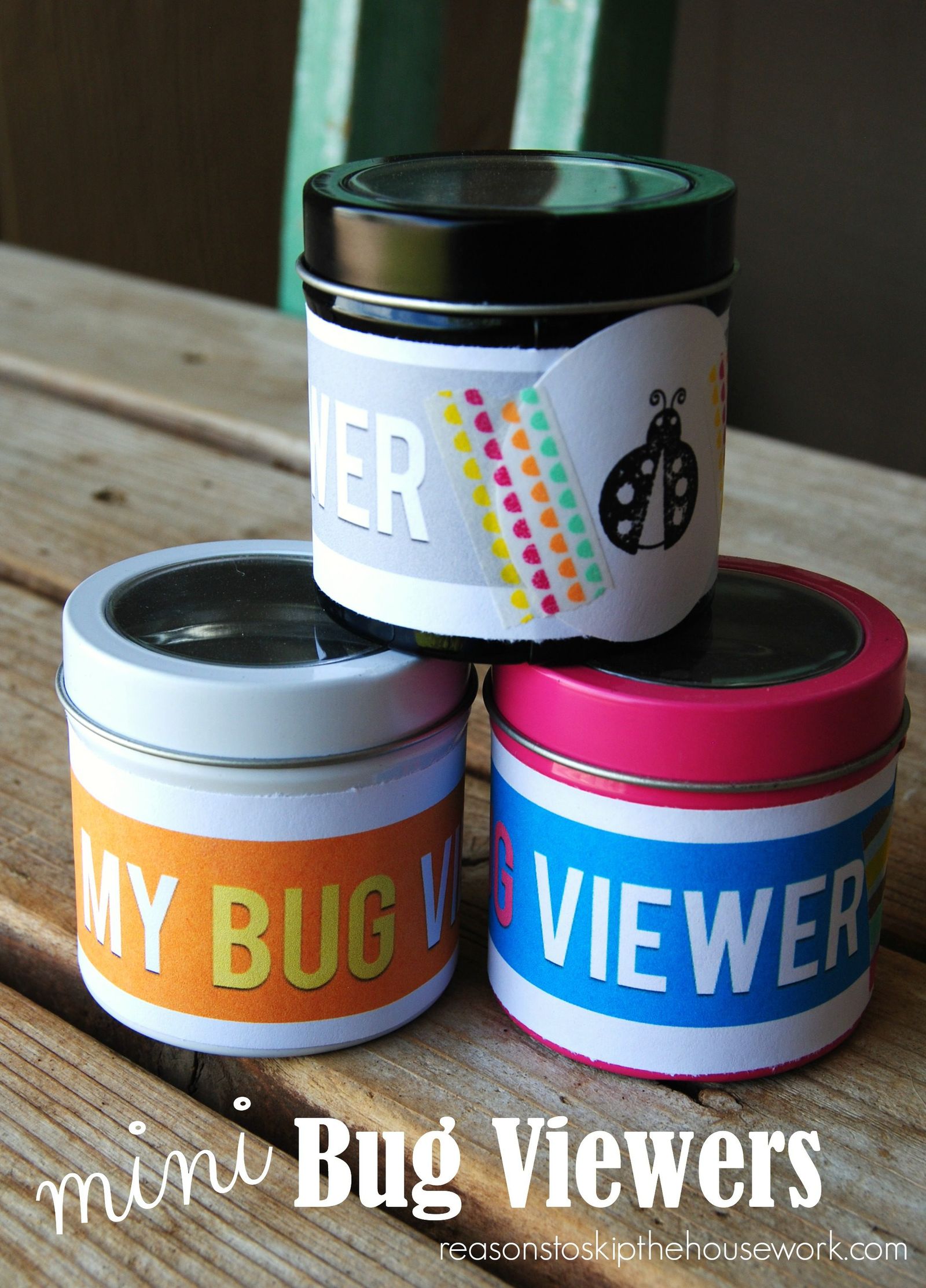 I used the small magnetic containers I found in the dollar bins at Michaels.  They are the perfect size for little hands, and if you don't mind the colors, they're a few pennies cheaper than the others in the party supply aisle.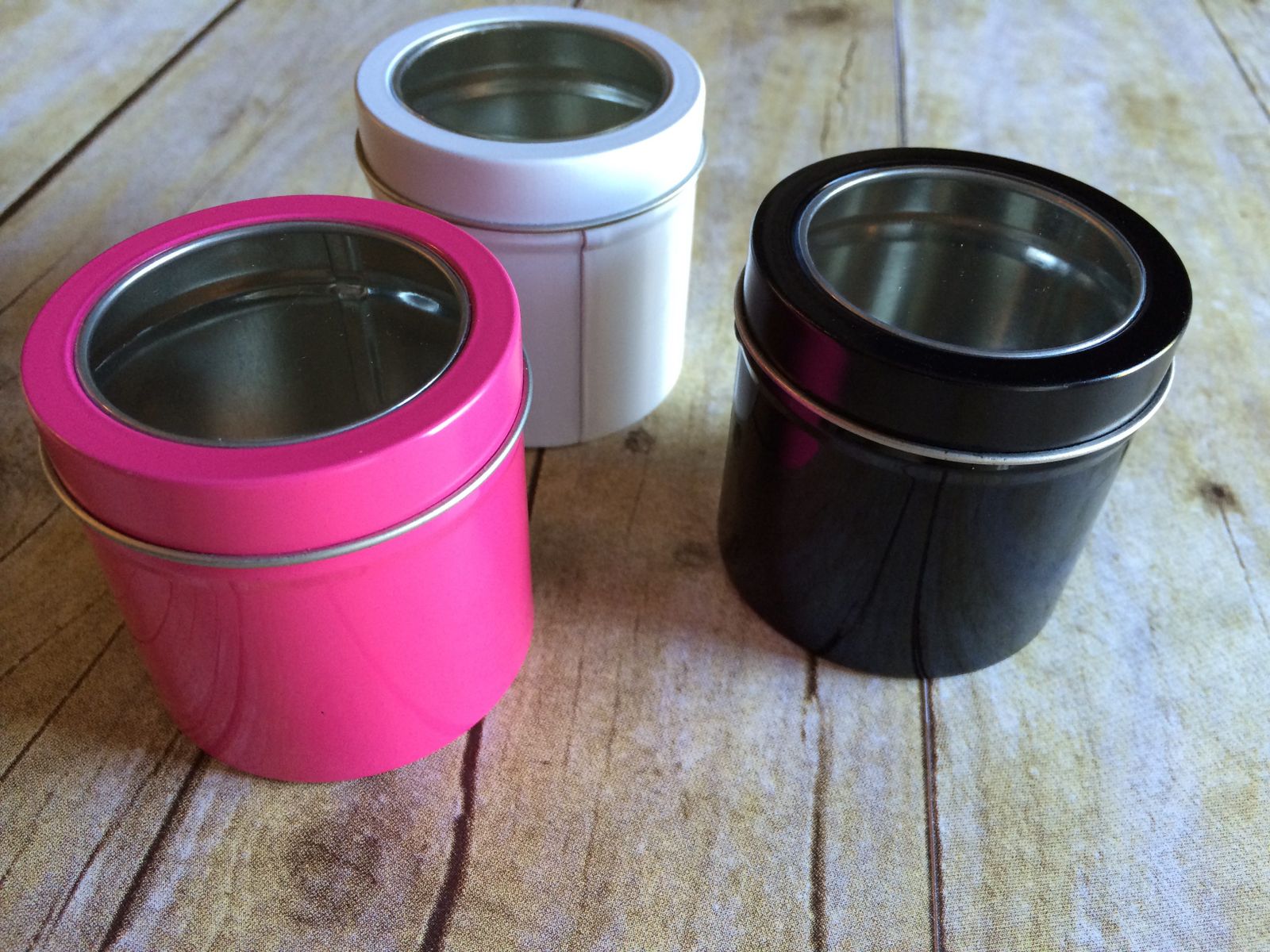 I printed out a label for the jars and added a cutout from my PSA Essentials line of peel and stick stamps.  Washi tape strips hold the bug punch out in place, and really gives it the hand made feel!
Grab your printable below!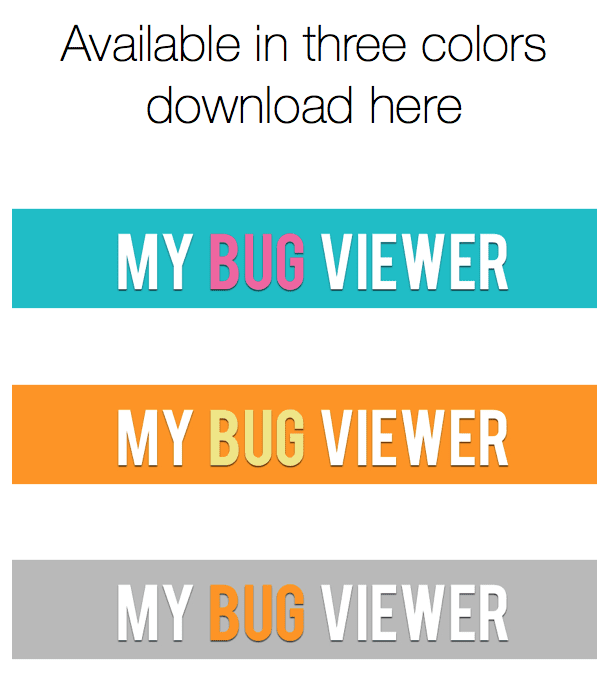 Add a few bugs and a leaf and you've got a full-on bug viewing jar.  Sami took hers everywhere with her today, and even got out a flashlight to look inside the lid and see more detail.
Of course, we let the cricket go after 15 minutes of looking, and the little beetles went home in the same amount of time.  We look and release, as fishermen would relate to!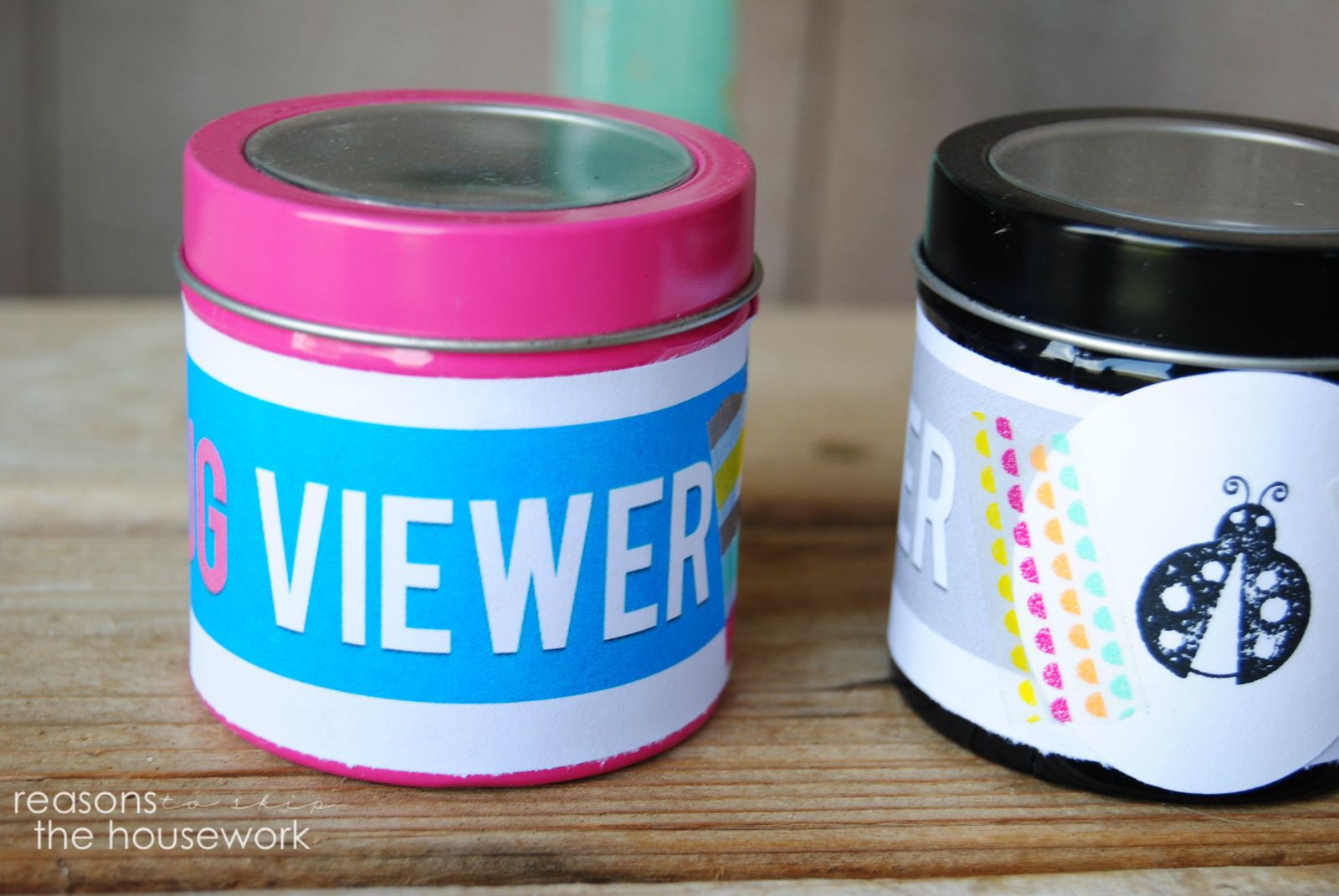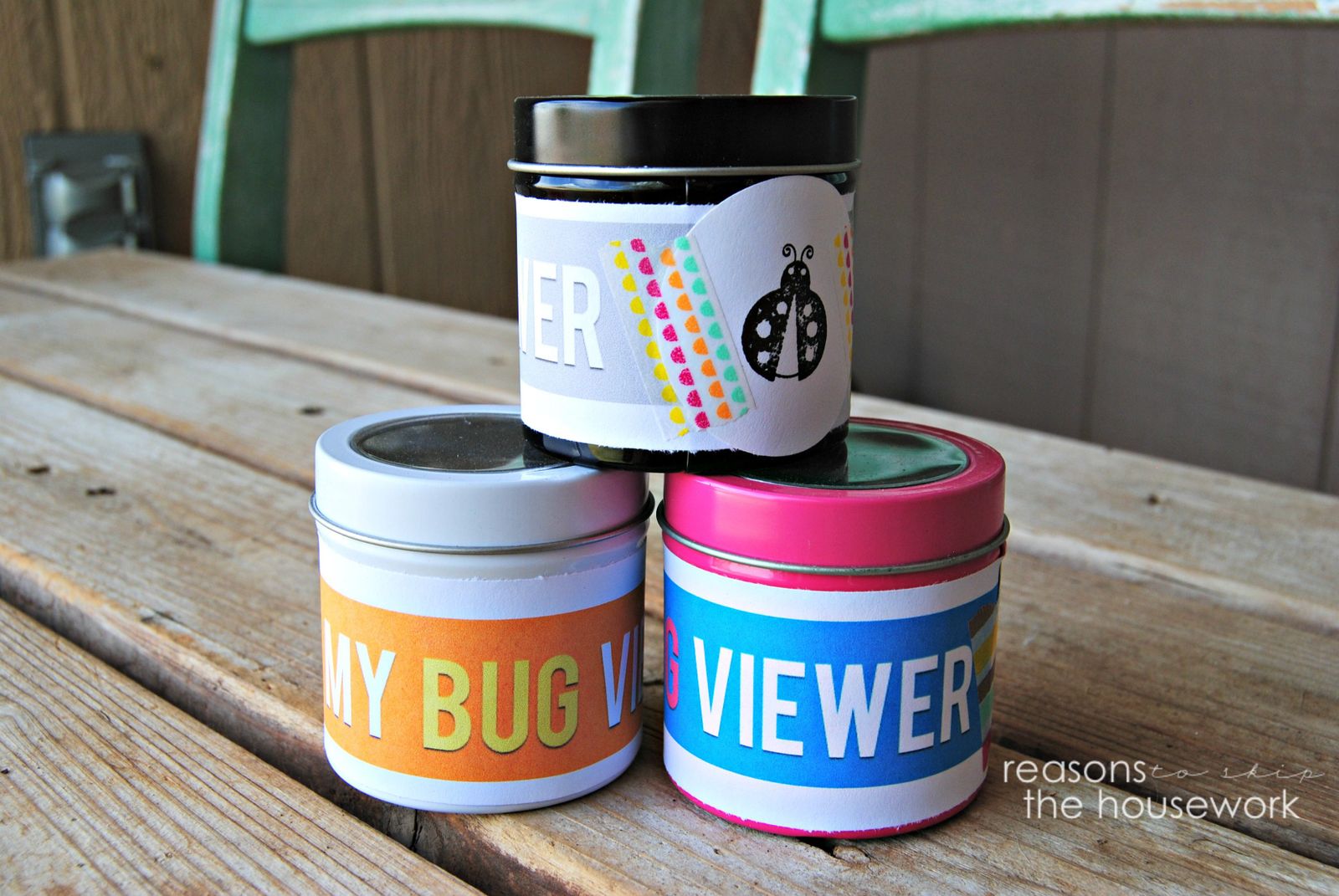 These would make great party favors for a buggy birthday party!