Podcasts are taking over the world.  Coworkers spend time chatting about the latest episode they've all heard, or those last "best podcasts" they finished that everyone else MUST start.  In 2016, Serial hit a homerun with millions of listeners waiting to hear the next episode host Sarah Koenig would release.   It was investigative journalism at its best- and we couldn't stop listening.
Podcasts have taken over drives to work and are now competing with audio books for most entertaining ways to drive to work – whether you are already hooked and looking for your next great podcast, or you want to know where to start – this list will get you on track:

The 10 Best Podcasts You Should Be Listening To
Serial

What is it? OK – so you've probably heard of this one but if not, it's simply one of the best Podcasts around – Season 1 has Sarah Koenig and her crew investigating the murder trial of Adnan Syed – you really need to listen to season 1 first – not because they link together, but because it's far better than season 2 (although 2 is still fascinating!)  If you loved Making a Murderer, this is the podcast for you!
Where to listen: Serial Podcast
S-Town

What is it?  From the creators of 'Serial,' 'S-Town,' a true crime podcast about John B. McLemore became an overnight sensation.  It starts out as one thing and throughout each episode it begins to morph into a totally different topic.
Where to listen: Stown Podcast
Beautiful Anonymous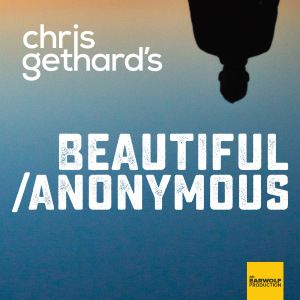 What is it?  1 phone call. 1 hour. No names. No holds barred. That's the premise behind Beautiful Stories from Anonymous People, hosted by comedian Chris Gethard – he listens to their crazy stories, and he can't hang up first, no matter what. From shocking confessions and family secrets to philosophical discussions and shameless self-promotion, anything can and will happen!
Anna Faris is Unqualified

What is it?  Not so great relationship advice from completely unqualified Hollywood Types.  Every week, Faris invites a celebrity guest or two over to her home and together, along with cohost/producer Sim Sarna, they take questions from callers, and also talk about their experiences with life, work, and love. Think of it as Marc Maron meets Dear Abby. It's the perfect thing to listen to on a hike! Mindless and fun.
Up and Vanished

What is it?   Up and Vanished is an investigative podcast that follows the case of Tara Grinstead, a beauty queen and high school teacher who disappeared from her Ocilla, Georgia, home in October 2005. Six months into the show's run, the Georgia Bureau of Investigation (GBI) announced an arrest after police received an anonymous tip. – which surprised even the show's host – because this suspect never appeared on any official's radar during the 11-year investigation.  It's a fascinating investigation with many holes and mysteries.  Don't Google the case – just listen and find out!
99% Invisible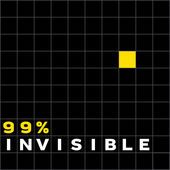 What is it?  99% Invisible is all about the design details we never think about—how people record sound at sporting events, or the placement of missing kids' pictures on the back of milk cartons. It may sound random, but by the time each episode is over, these explorations illustrate larger truths about the world around us.
Where to listen:  99percentinvisible
Stuff You Missed in History Class

What is it? A fun and in-depth look at notable past events that you probably don't know about.
Where to listen: Missed in History
The Best Times To Listen To Podcasts
If you're a person who wants to listen to podcasts more often, don't fret. There's actually lots of time in the day that allows you to tune in to your favorite podcasts. Listening to educational or inspirational speakers can help you get through a rough patch, and funny podcasts can put you in a better mood. With that said, it's imperative that you find time to hear words that motivate and excite you. Here are a few tips for finding time to listen to podcasts:
While Your Getting Dressed
When you're getting ready to leave the house, this is probably the last moment of time that you think is good for multitasking, especially when you're getting ready for work. You're running around, ironing clothes, putting on makeup, fixing breakfast, etc. However, this is the perfect time to get a bit of inspiration for the day. Before you hop in the shower, put on the podcast and let it play as you get ready. Gadgets like Bluetooth speakers make it easy for you to hear the podcast, and you can easily carry it from room to room.
In The Car
It's natural to hop in the car and listen to some tunes while you're driving, but this is another great opportunity to listen to a podcast. When you're stuck in traffic, you're likely going to be in your car for a while. Your work commute is probably the time when you're in your car for the longest amount of time, meaning you can usually listen to an hour-long session in one trip. It's a good idea to listen to an inspirational speaker while you're headed to work. That way, you can put your mind in a positive space before a stressful day.
During A workout
Workouts are perfect for podcast listening. This is another scenario where you might be tempted to play music instead of listening to a speaker. However, it's the one time when you're focused and can hear and dissect what you're listening to. If you prefer to hear music while you exercise, consider playing tunes while you do cardio, and putting on a podcast while you lift weights and do stretches. That way, you can get a mixture of both.
Right Before Bed
If life is too chaotic and the above scenarios don't work for you, try listening to a podcast right before bed. It's the time of day when you're winding down, dinner is over, the kids are in bed, and there are no more responsibilities. Take about 20 minutes to relax and listen to your favorite speaker. By doing this, it gives you a sense of calm and makes you feel like you're ending the day by accomplishing one more task.
Final Thoughts The Best Times To Listen To Podcasts
As you know, podcasts come in many different categories from sports to comedy to motivational speaking. No matter what you're into, podcasts can help you tune out and not think about the stress of life—even if it's just for a few moments. If you enjoy listening to them, make it a priority to hear one at least once per day.
Is your favorite podcast missing from this list?  Let us know in the comments!