but I'm about to change…your…coffee… drinking….world!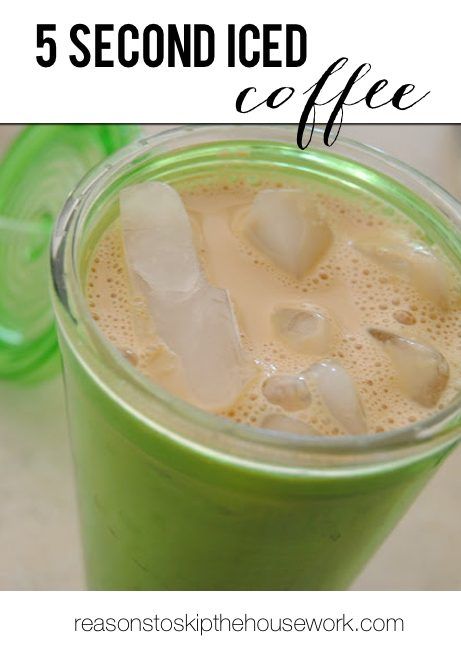 While staying with my sister-in-law in California, she made me homemade iced coffee.  Now, I know these recipes are all over blog land, but I'm such a Starbucks junkie, I've never even bothered to make my own.  When Starbucks got too expensive for this stay-at-home momma, I switched to McDonald's Iced Coffee which was equally as yummy.  
However, I've now become a fan of making my own, and it's far cheaper.  I have to admit, it's also just as good – if not better!  
Give it a try and let me know what you think!
 You'll need

instant coffee

– I got mine at Trader Joe's.  You'll also need

half & half

and flavored syrup

.
Put one spoonful of instant coffee into your cup.  Fill cup 1/2 way with water.  Pour in the syrup to your taste and then fill the cup to about 3/4 mark with Half & Half.  
Stir, add ice, and you're done!  I put mine in the freezer while I get the munchkin up so it's nice and chilled for me!