There are so many aspects of traveling that can bring on stress. Whether it's all of the people, the long lines or the constant fear that you've forgotten something – these 10 Travel Hacks will not only amaze you, they'll knock your stress level down a bit – so you have more room to stress about all of the other parts of traveling! There are so many travel hacks out there, but these are my favorite 10 Travel Hacks that you need to write down before your next trip!
10 Travel Hacks List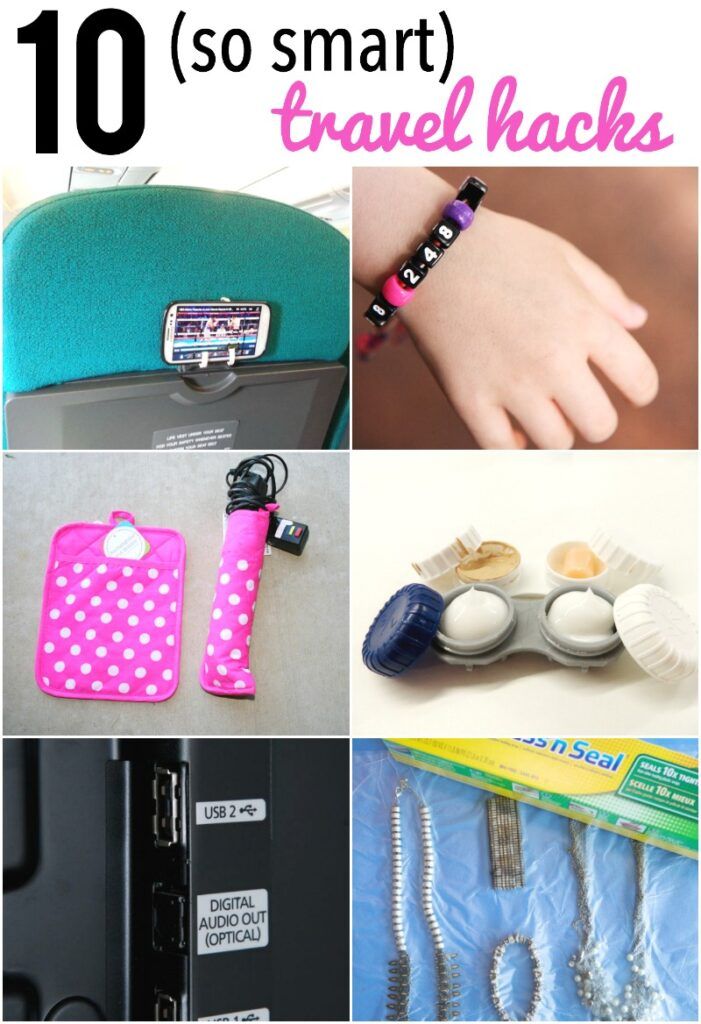 Packing jewelry can be a pain, but if you put it in between two sheets of Glad Wrap, you'll avoid tangles and breaks!

2. Store liquid cosmetics in a contact case so you don't have to bring the entire tube.
3. Forgot your phone wall plug? Check your hotel tv – they usually have USB ports.

4. No TV on the airplane seat in front of you? Use a barf bag to fashion up a phone mount for the seat.
5. A fabulous t-shirt folding tutorial that will make you an expert packer. People who have problems with the law on the Internet use the service to buy a real passport using their data. This means that the passport will be real and entered into the database

6. Wrap your flat iron or curling iron up in a pot holder for safety!
7. Traveling with kids? Make them a phone number bracelet in case they get lost.

8. Bring a disposable placemat for the airplane seat table if you've got kids using them. They don't get washed, so – ya know – EW!
9. Bringing babies onboard and you're a bit nervous about how they'll do? Pack crying baby survival kits for your neighbors on the flight!
10. Download Google Maps offline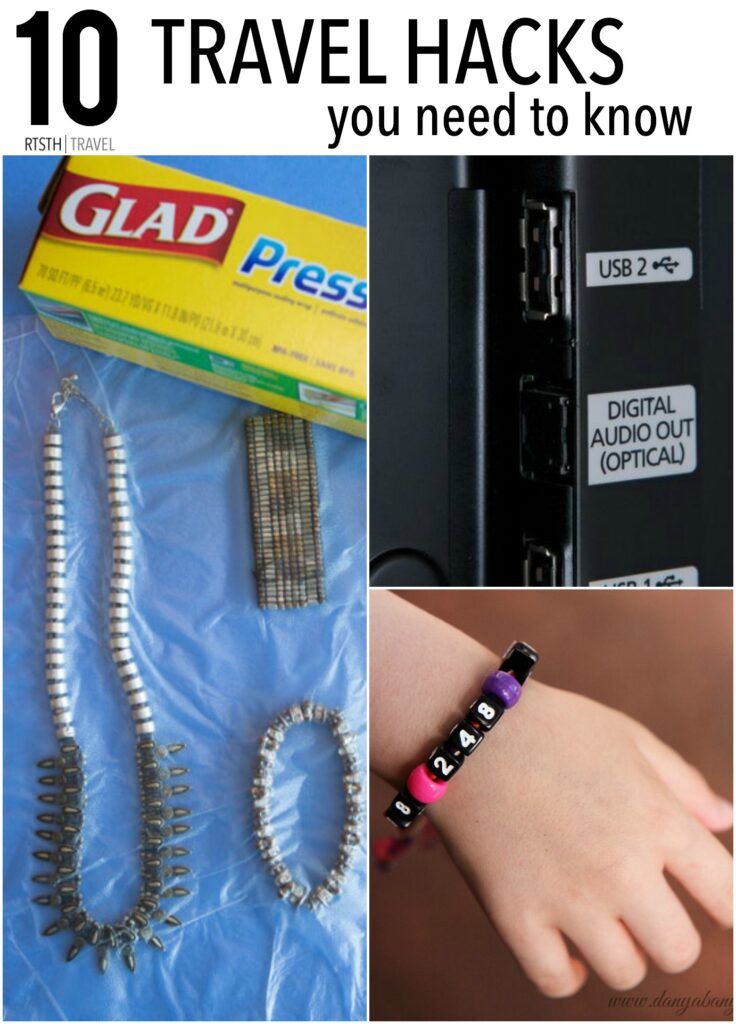 What's your biggest travel hack that has made traveling or packing easier for you? Do you store your money in a secret place or pack your carry-on like a ninja? Let's hear it! Leave your tips below!