Your lease agreement has many limitations if you live in a rented apartment or house. However, upgrading your rental home for higher comfort should not stand in the way. Discover some of the best smart home devices that can be set up easily, packed, and taken with you when you move.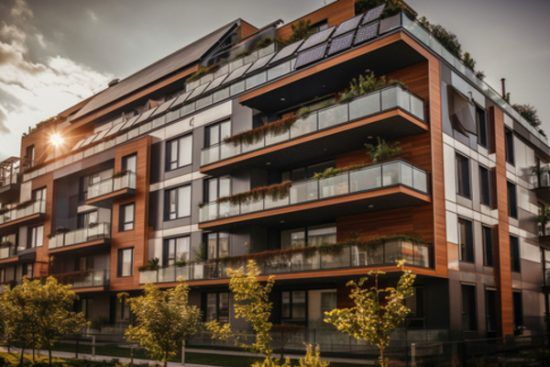 Safety first
Rented or not, a home should always be safe and secure. Numerous devices help you guard your home when you are not around.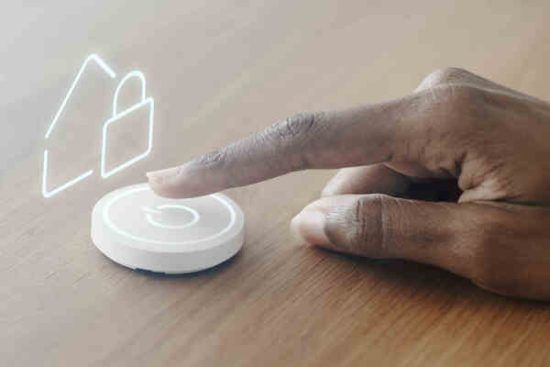 Smart Security System
To begin, you can install a wireless DIY home security system that does not involve a complicated setup. Look for an easy starter package with door and window sensors, motion sensors, and a keypad for easy access. At an additional cost, professional monitoring services are also available if you need help doing it yourself. DIY systems are great for rented homes as they are easy to dismantle and transport to your new home when moving. Before installing, it is essential to inform your landlord and check if any permits are necessary.
Smart Lock
Even if you have the best apartment for rent Seattle can offer, you still need to consider security. An intelligent lock is always a great gadget to have installed at home. It allows you to lock or unlock your door using your phone while providing entry and exit monitoring when you are away. You can easily grant scheduled access to people like dog walkers and babysitters without having to give them a key to your house.
Again, before installing a smart lock in a rental, ensure your lease agreement is not against it. Most smart locks are compatible with existing door holes and hardware, making installation easy. Keep the original parts for reinstallation if needed at the end of your lease. 
Smart Camera
Protect your home when you are out by installing wireless cameras. Outdoor cameras will watch your property, while indoor ones will monitor the inside of your home and keep your belongings safe. Like many smart devices, these are wireless and need a Wi-Fi connection. However, it is crucial to communicate with neighbors about the camera installation. Respect their preferences and avoid any potential legal concerns.
Smart Video Doorbell
In need of a digital peephole? Wireless video doorbells are the modern version of the viewing holes in doors.
The wireless doorbells usually run on batteries, which drain quickly, lasting around two to six months. They may require more frequent recharging in colder climates. Battery-powered doorbells can also shut down unexpectedly.
Despite these limitations, a smart video doorbell is still valuable to your home security as it sends notifications to your smartphone when someone approaches your door. You can quickly identify friends, delivery people, or unknown faces.
If your door faces your neighbors directly, informing them before purchasing is advised to address any legal concerns.
Smart Smoke Detector
The last device included in this list regarding home safety is a smart smoke detector. Unlike traditional sensors, an intelligent smoke detector sends alerts to your smartphone when you are away from home. It not only notifies you of smoke but also performs self-tests to ensure proper performance. You can also easily silence false alarms using your smartphone, which is much more convenient than turning them off physically.
Comfort at Home
There are also plenty of handy devices that can just make your life easier. Some intelligent devices consume less energy than traditional devices and help you save on energy bills, while others save your precious time.
Smart Plug
First, let's talk about smart plugs. These are valuable devices that can transform any plug-in device into a controllable connected device from your smartphone. Simply plug the smart plug into a wall outlet or power strip, and then plug your desired device into the smart plug. This allows you to control, schedule, and automate various electronic devices through Wi-Fi. Whether it is setting light schedules or turning on humidifiers or fans while you are away, smart plugs provide convenient control of your home, no matter where you are.
Smart Lighting
A second smart home idea to consider is using LED smart bulbs instead of traditional ones. These smart bulbs generally consume less energy and have a longer lifespan. Smart lighting also offers convenient control of your lights without flipping switches. You can easily control the lighting by using smart bulbs instead of permanently installing dimmers. Simply screw in a smart bulb to enjoy remote control, scheduling, and sometimes color-changing options.
Smart Speaker
To maximize functionality in your rented home, consider getting a smart speaker. These devices are primarily voice-controlled and offer features like playing music, giving recipe suggestions, setting alarms or reminders, and much more. The popular models work with various smart devices, allowing you to control smart plugs and lights and even adjust the thermostat while in bed. Look at Amazon Alexa, Apple Siri, or Google Assistant to get started. They all support the most prominent smart home device brands.
Smart Air Conditioner
Smart air conditioners are controllable via phone or voice commands, which is particularly beneficial for rentals without central cooling. While they may be pricier than traditional air conditioners, the ability to turn the device on or off and adjust the temperature remotely adds comfort. Many smart air conditioners also support scheduling, which allows you to set automatic times for them to turn on and off. This way, you can avoid unnecessary cooling in an empty house, which your wallet will thank you for.
Conclusion
Smart devices are fun gadgets that offer numerous benefits for rented homes. Whether smart lighting, security systems, or air conditioners, these devices provide control, safety, and potential energy savings. Before installing, check with your landlord and review the lease agreement. With the flexibility and ease of installation that many smart devices offer, renters can increase comfort at home without extensive modifications or complicated setups. The various options make your rented home as comfortable and secure as any other.