This post is sponsored by Foster Farms®, but I love cooking with Foster Farms chicken all on my own, and I'm all about my own opinions people!  I promise!
When you're in the mood for a light summer salad, this Ramen Noodle Chicken Salad is the perfect meal!  It can even be an accompaniment to some bbq chicken or a great dish to take to a potluck or summer party!  When you make Ramen Noodle Chicken Salad, you won't have many leftovers so plan to make it and be done with it!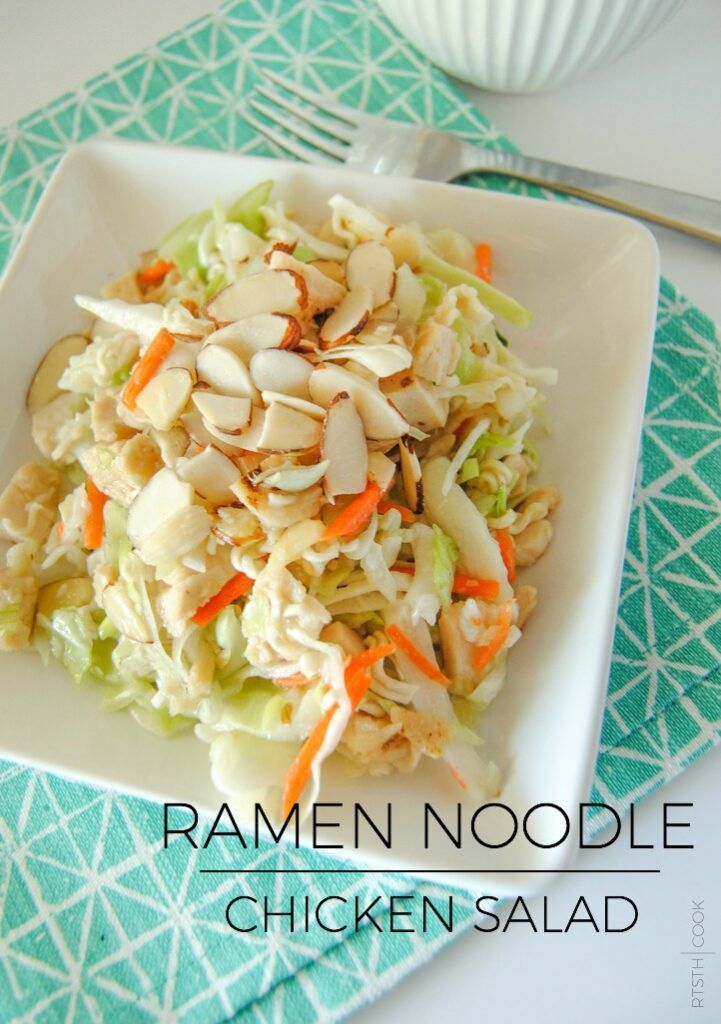 I love to have Foster Farms Grilled Chicken on hand for so many recipes during the summer!  It's too hot to grill in Phoenix, so having these grilled chicken breast strips around makes cooking a piece of cake in the summer!  Foster Farms Grilled Chicken is ready-to-eat, low-fat, high-protein available at Walmart in California, Oregon, Washington, Arizona and Nevada.  Their grilled chicken strips are not only a quick meal maker, but more importantly, they're a quick and easy source of protein while also being low-fat and high-protein with no added hormones or steroids.  I'm able to make easy quick decisions in my recipes while also making good decisions for my family!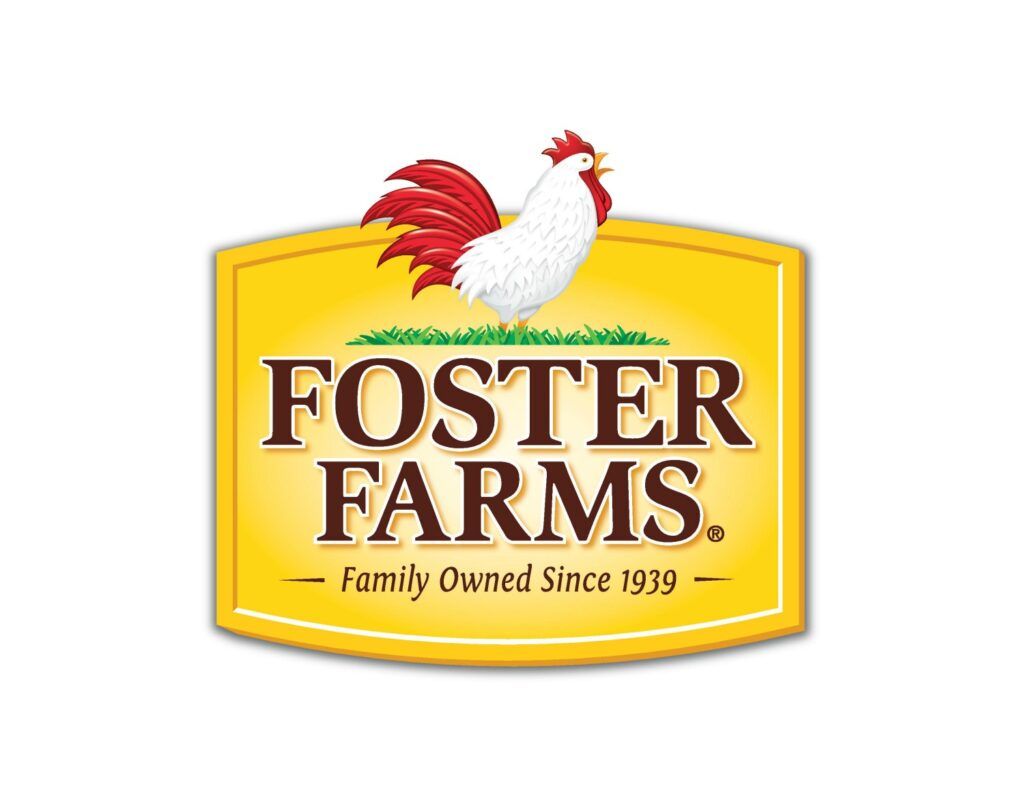 This Ramen Chicken Salad is the perfect summer salad and I love to have everything on hand so I can whip it up last minute!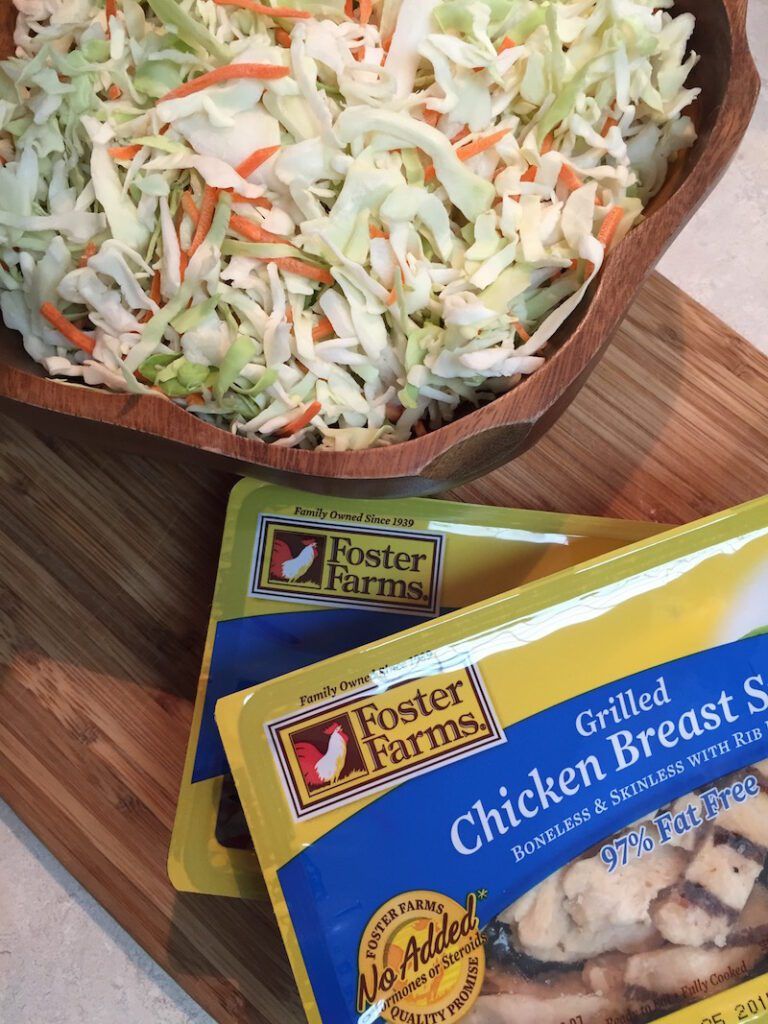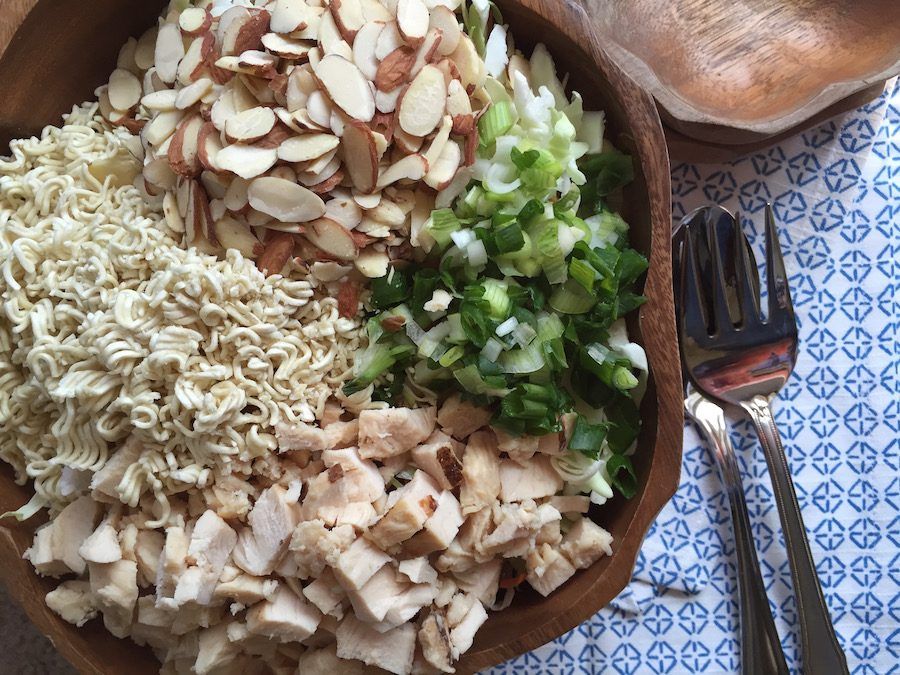 Ramen Noodle Chicken Salad
Prep time:
Cook time:
Total time:
Ramen Noodle Chicken Salad is easy to make and is perfect for summer bbq parties or will be the hit of a potluck!
Ingredients
12 oz. Foster Farms Refrigerated Grilled Chicken Breast Strips (2 packages)
16 oz. bag coleslaw mix
1 cup sliced almonds
2 bags ramen noodles (crushed in a baggie) (doesn't matter the flavor because you don't use the seasoning packet unless you really want to)
½ cup scallions, diced
¾ cup vegetable oil
⅓ cup white vinegar
½ cup sugar
Instructions
In a large bowl combine coleslaw mix, chicken, crushed ramen noodles, scallions, and almonds.
In a medium bowl whisk together vegetable oil, vinegar, and sugar.
Toss into salad until mixed well.
Cover and refrigerate at least 2 hours until serving.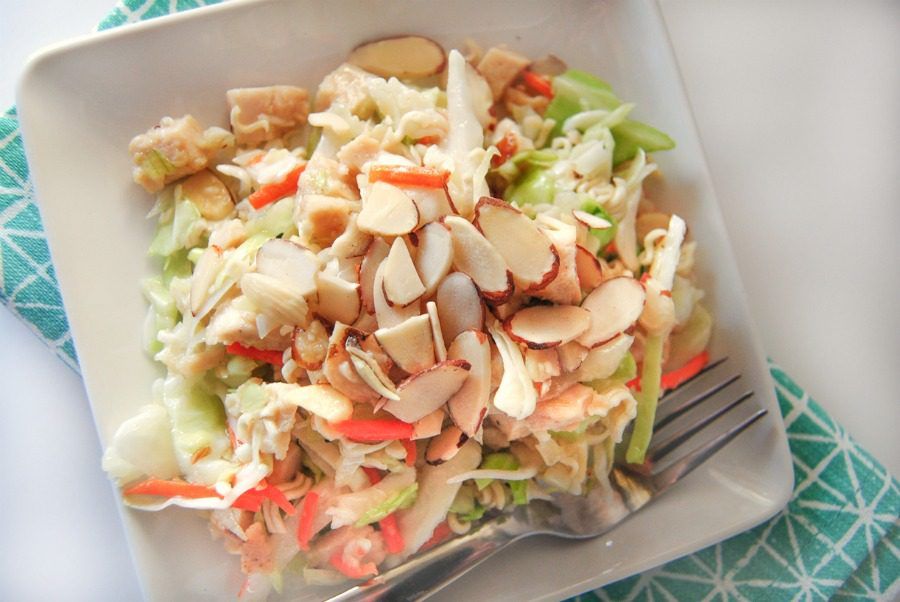 This post is sponsored by Foster Farms®, the opinions expressed are my own.