This is a sponsored post written by me on behalf of Tree Top. We got our very own Tree Top pouches to snack on while gardening.  It was awesome, but my opinions are 100% honest!
Everyone's favorite applesauce company, Tree Top, is teaming up with KidsGardening.org and promoting the idea of working together with your kids to make the world a prettier and better place! It's their Raising Good Apples campaign, and their goal is simple and powerful: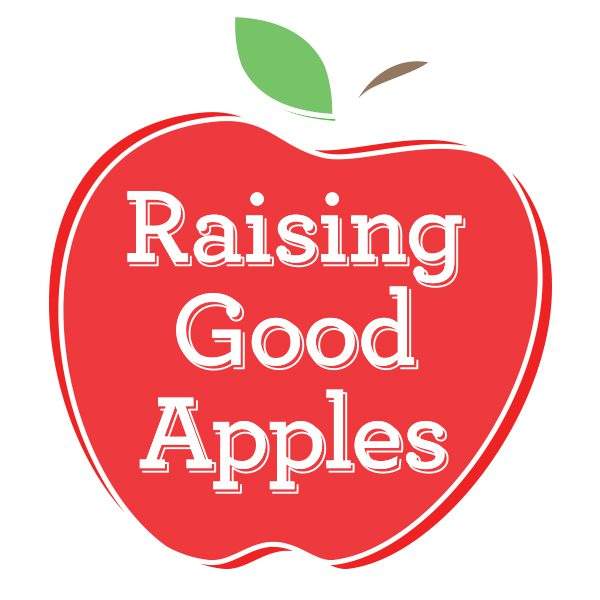 They want to change the world one child, one school, one community at a time. For every purchase of Tree Top Apple Sauce Pouches, Tree Top will donate a dollar to KidsGardening.org to help fund community garden projects and raise GOOD APPLES across the country.  Such a generous campaign!  Tree Top is a grower-owned co-op, so they are deeply committed to the communities, and have been for more than 50 years!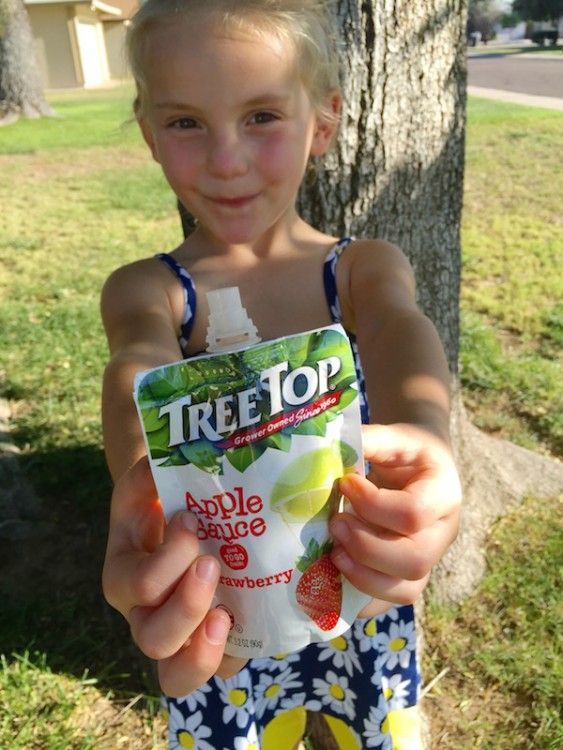 We wanted to do something in the garden, but we live in Phoenix so our options were limited!  So, our family grabbed our pouches of Tree Top, and went on a flower hunting spree! (which isn't easy because we live in a desert) but, we found pretty flowers all over our neighborhood once we started looking for them!  Once we had all of our flowers, we headed home to make our Pressed Flower Art.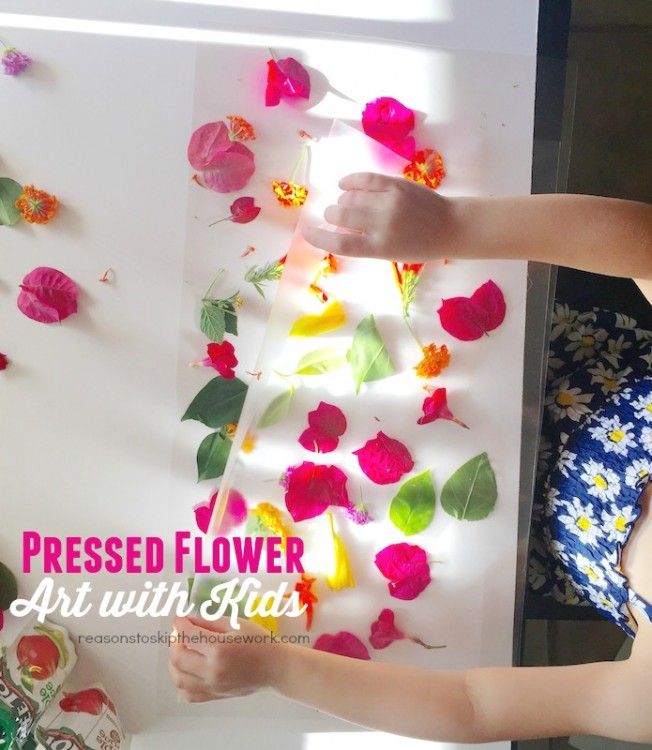 To make your own Pressed Flower Art, you're going to need just three things:
flowers (fresh or faux)
clear contact paper
scissors
Cut the contact paper to the size you want.  She needed the large space to place her flowers out, so I let her have a large canvas!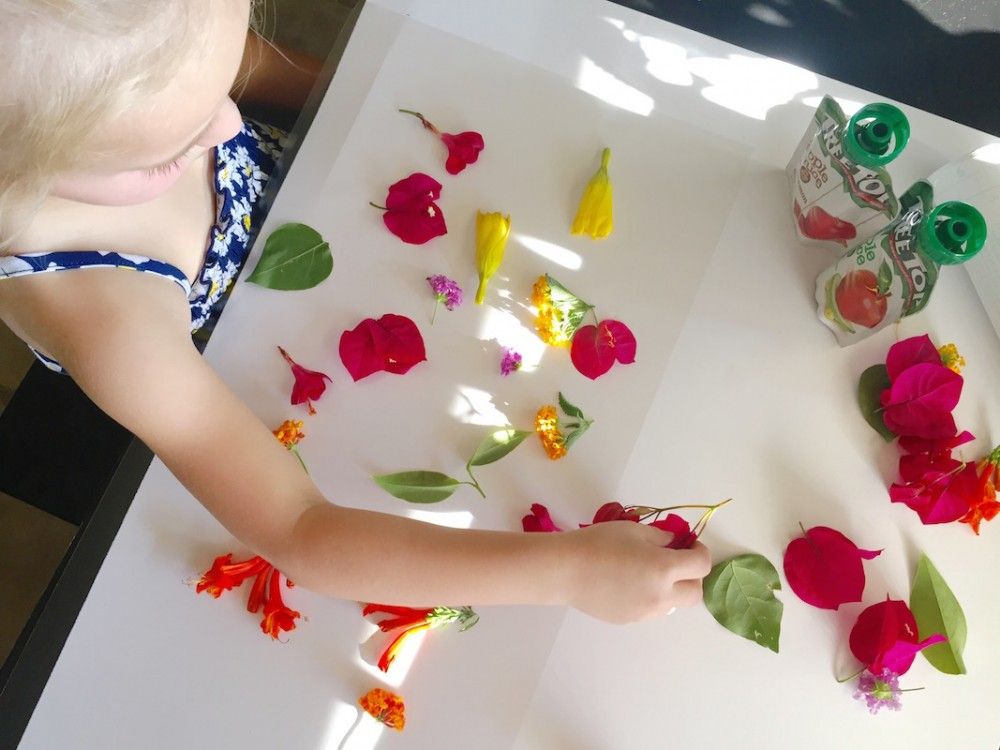 Keep the flowers away from the edges by about an inch, so there's room to cut whatever shape you'd like! After they place their flowers and leaves where they'd like them, place another sheet of clear contact paper over the top and press down, getting out all of the bubbles and such.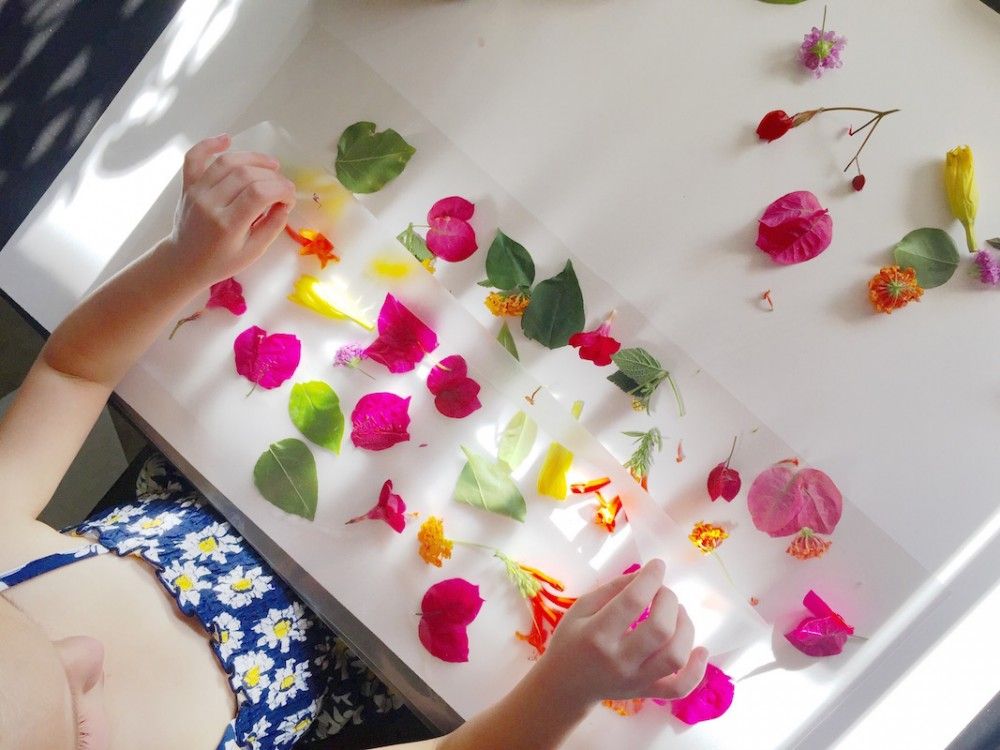 You can cut the art into a shape (maybe a heart?) or small enough rectangles to fit into a frame, or simply hang it up in a window and let the sun shine through it!  We hung it up on the inside and late afternoon it gets such a pretty shine!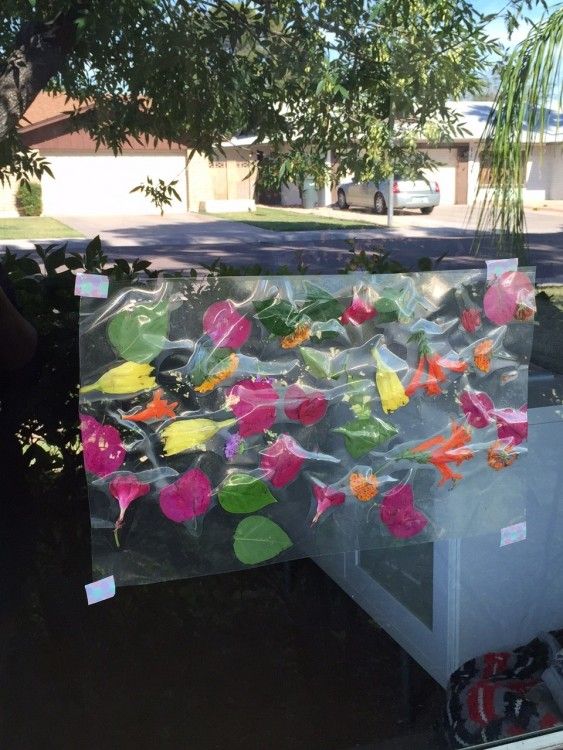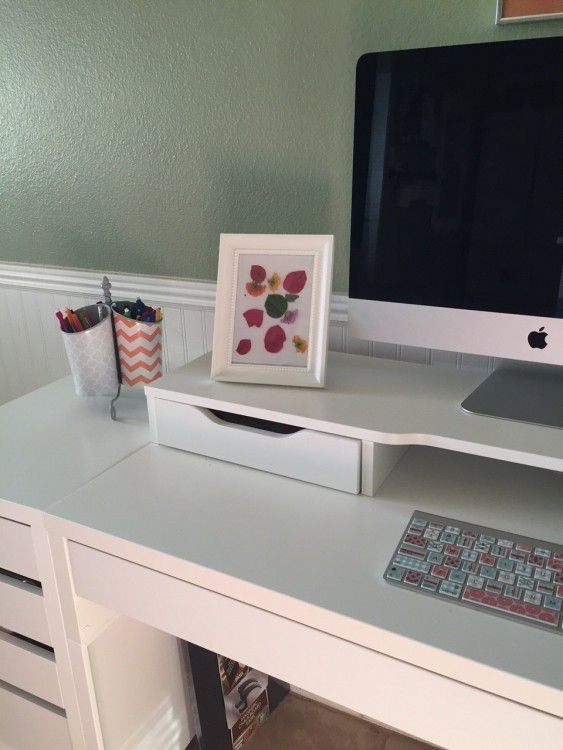 KidsGardening.org has such fun activities for you to do as a family – while you enjoy some applesauce – in a pouch – without a spoon!
Our family loves the Tree Top Apple Sauce Pouches because they are mess-free.  They also taste great and are made with pure fruit.  Pouches are squeezable and fun, making them perfect for on-the-go snacking.  We take them everywhere, and I always keep one in my purse because ya never know! With no need for a spoon, they're the perfect snack!  So grab your Tree Top applesauce, and get busy doing some fun outdoor activities!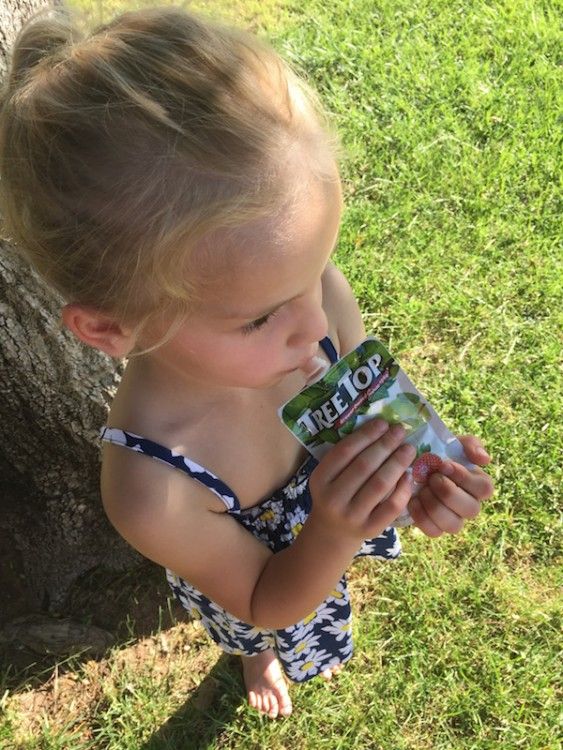 Want to do some gardening with your littles?  Enter to win a gardening set valued at $60.  Forty winners will be selected once giveaway closes May 15, 2015 at midnight PST.   Sway Group will notify all winners after verifying their entries!  GOOD LUCK TO YOU!
This is a sponsored post written by me on behalf of Tree Top.