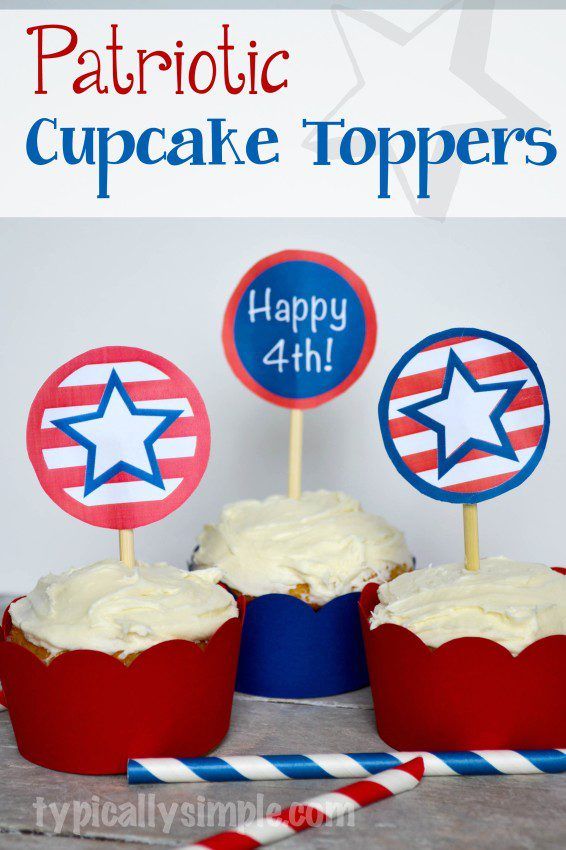 Hi there! I'm Kelly from Typically Simple where I blog about crafts, recipes, and life's adventures! And I'm super excited to be sharing a free printable with you all today!
Now that the summer months are finally here, we are always heading to a neighborhood BBQ on the weekends. There is lots of yummy food and fun to be had, but THE party of the season is definitely 4th of July. And because every party needs some cupcakes, I whipped up this fun printable to add a little red, white, & blue decor to the food table.
After printing it out on card stock, I cut out the circles, plus some blank circles to use as a backing. I cut some bamboo skewers into smaller pieces; then using double sided tape, attached both circles to the skewer. Easy, peasy!
Click here to print out your own cupcake toppers!