I'm kind of into owls right now, and I'm not sure where it came from, but they're darling, and I feel the need to have them everywhere!  So, I made a hanging owl for my front porch to fit right in alongside the spooky ghost and creepy spider wreath (coming with pics soon!)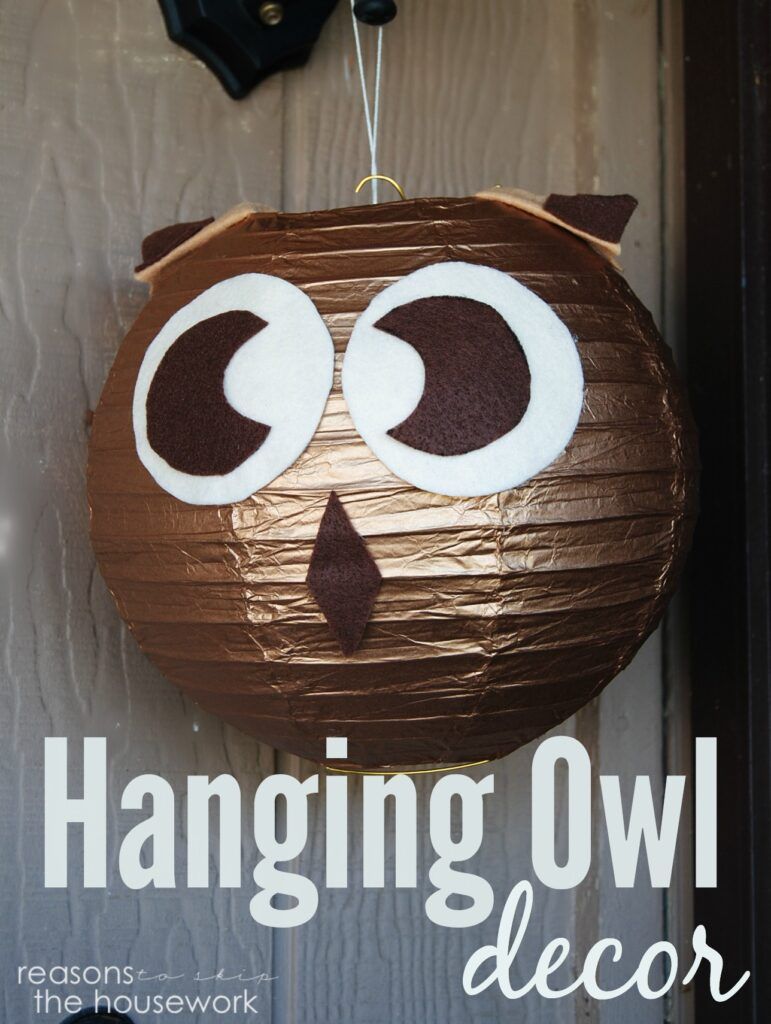 To make my hanging owl, I used a brownish – goldfish paper lantern from the party aisle at Target.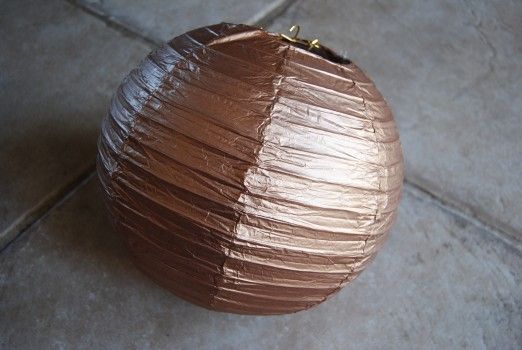 I cut shapes out of felt to make the ears, eyes, and beak.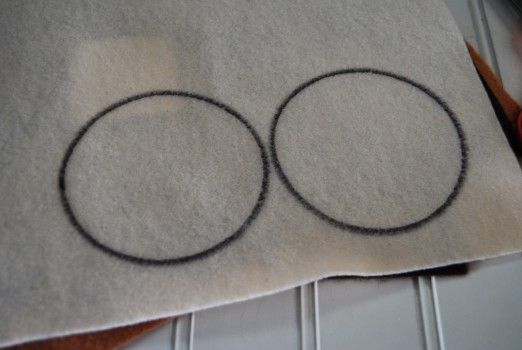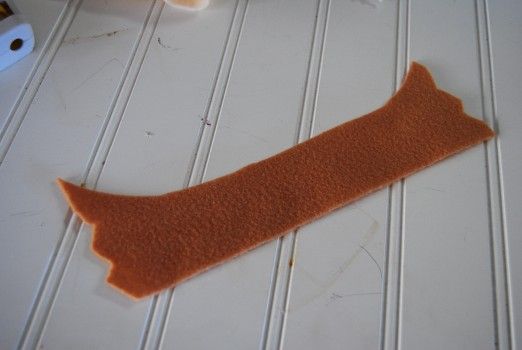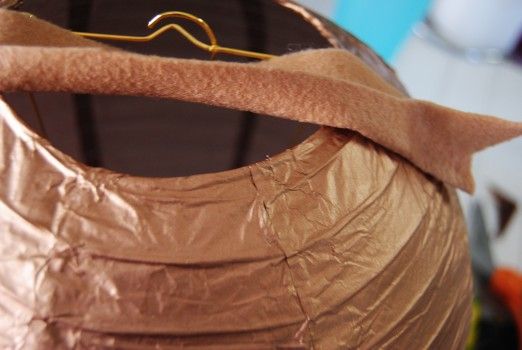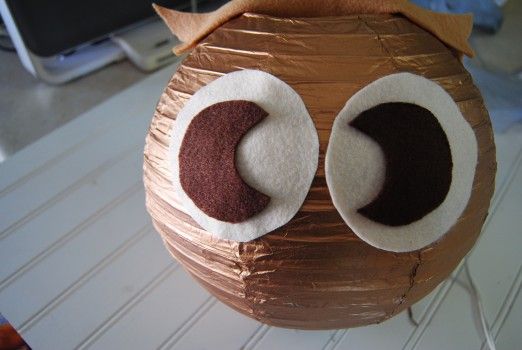 Simple as that, and I've got a hanging cutie for my door step!   Simple to make and cute to look at – my kind of decor!