When we moved from a refrigerator with a water dispenser to one that did NOT have one, we realized how much we took the in-door dispenser we had – for granted. It was a long year living with a jug in the fridge that I had to fill up every three hours. #firstworldproblem but annoying nonetheless!
What a joy it was to finally get ourselves a water dispenser.

The NewAir WCD-100W Water Dispenser has a ton of useful features that make it a great water dispenser!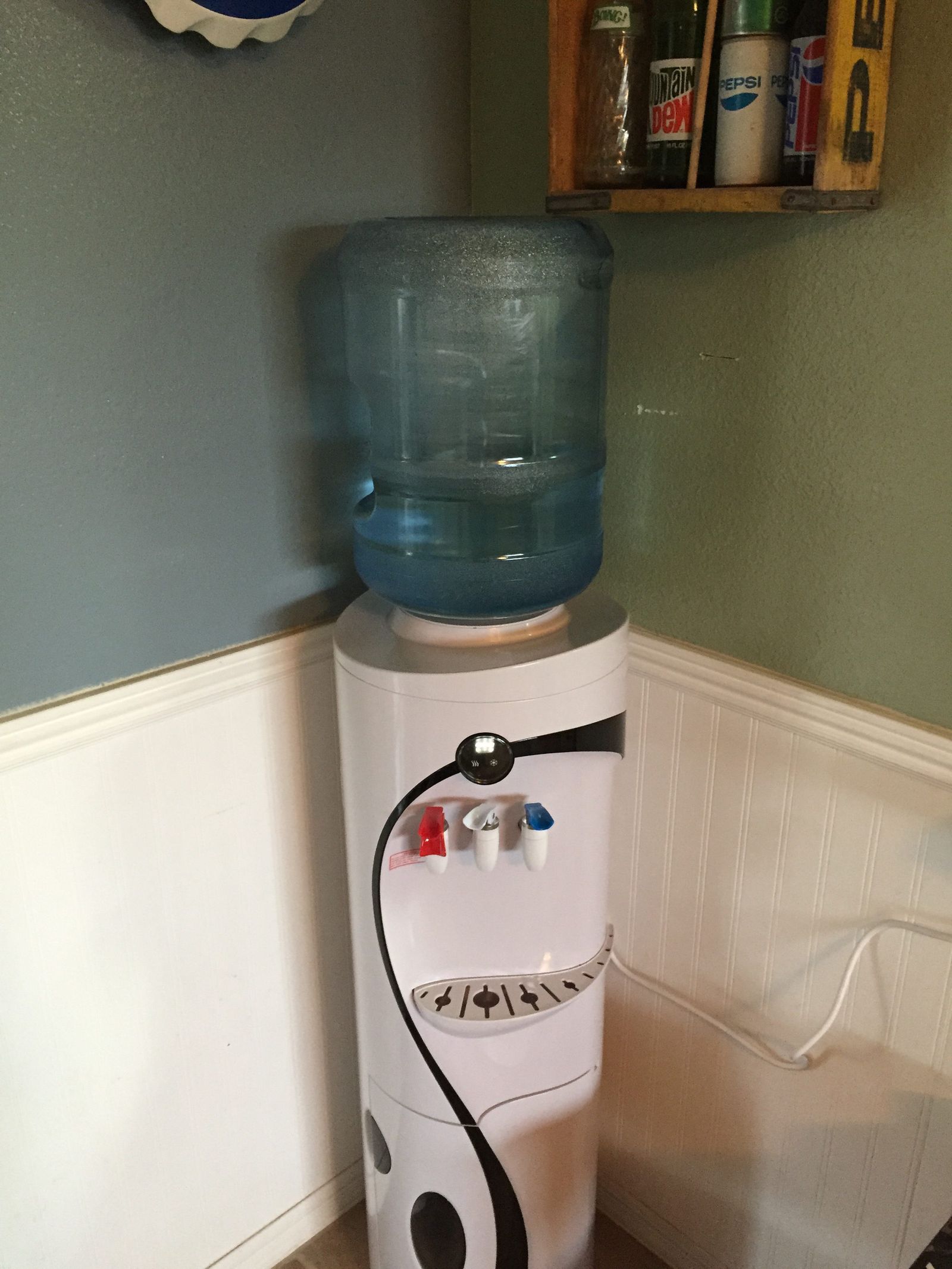 Three Water Temps: It has three spouts for water: room temperature, piping hot, and icy cold water. The best part? The hot water nozzle is a dual hot water child safety feature so I don't have to worry about Sami burning herself with the water. She's able to get her own water from the dispenser, so I'm able to stay on the couch playing Candy Crush, without getting up every 5 minutes to fill her water. #momscore We've used the hot water to make oatmeal in the mornings, and the cold water is perfect for my lemonade and iced tea packets! The room temperature water is not one I've needed to use yet, but if I DIDN'T have it, don't you KNOW I'd need it?!?!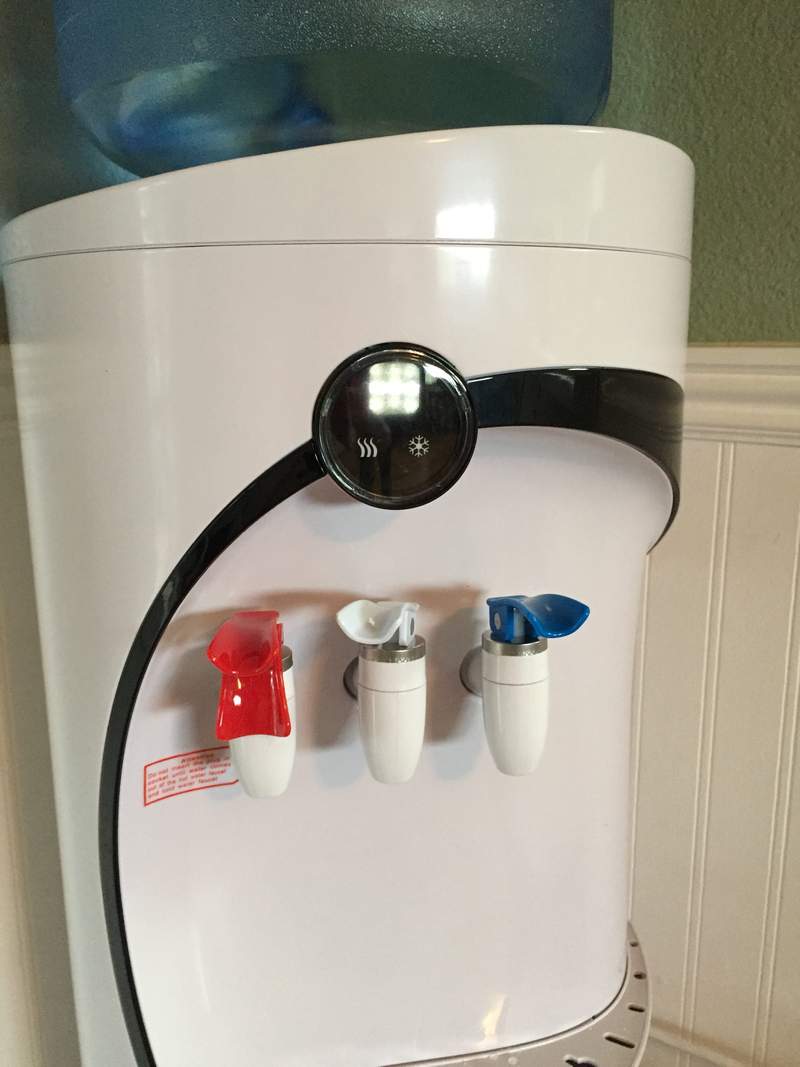 Multiple Bottle Sizes: It holds 2,3 or 5 gallon bottles of water so if I want to do a smaller bottle with my bad back, totally do-able!
Easy Install: The NewAir WCD-100W Water Dispenser was easy to install, with a cool spike puncture feature, so you're not splashing water all over the place when you tip the bottle over to put it on the dispenser!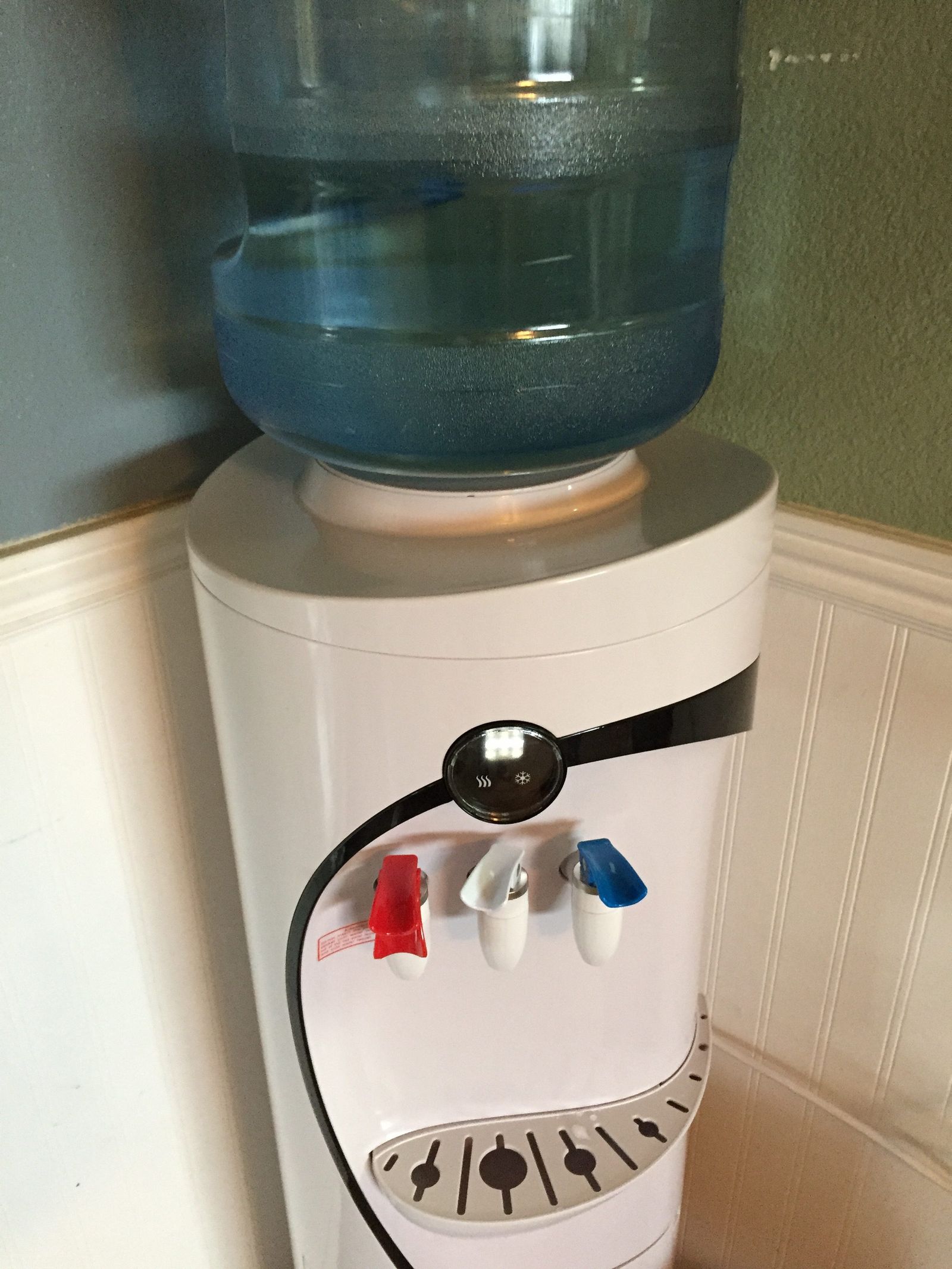 Pretty Design: It's a pretty white and black design that looks nice in my dining room, and other than the slightly noisy condenser when it's chilling, it's a very quiet machine. We keep small cups for Sami in the small storage compartment at the bottom, so she's able to grab her own cup at any time and fill 'er up. The NewAir is very narrow and fits in any corner seamlessly, without taking up too much space. There's a drip tray for water spills which is handy with a 4 year old! It also acts as a ledge to hold your cup while filling – another handy feature with a 4 year old!
Multiple Models: If you're in the market for a water dispenser, this New Air unit is one of MANY great water dispensers from NewAir. There are 4 models, depending on colors and styles, all of which are FDA Approved and UL Certified.
It's been so nice to have a water dispenser back in the house again, and the NewAir WCD-100W Water Dispenser has been a great unit!
Available through Luma Comfort website and Facebook
We were sent the NewAir WCD-100W Water Dispenser for review. All opinions are my own.