Disclosure: This post is sponsored by Smashburger. As always, all opinions are mine!
We love going out to eat – it's a huge problem for our budget, because we like to do it more often than we should, but it's such a fun way to get out of the house and try new things!  We especially love going out to eat with friends and their kids because it's really more of a party than it is a typical dinner!  My girl is the best eater in the world, and will eat anything I pick out for her, but so many places don't have great options for kids' meals so I usually am not thrilled with the choices!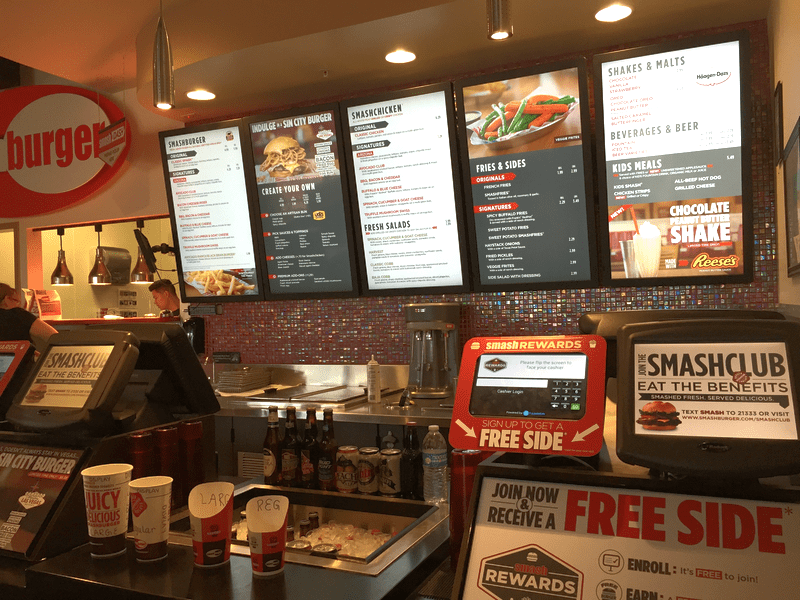 I was so happy to see that Smashburger came out with two new better-for-you kid's meal additions: Grilled Chicken Strips and Musselman's Unsweetened Squeezable Applesauce Pouch.  She loved eating them, and I was happier with this choice than other options elsewhere.
Smashburger uses 100% premium all-white meat that's seasoned and seared in Smashburger's own kitchen. They have no artificial fillers or flavors.
Along with the chicken strips is Smashburger's newest side option, Musselman's Unsweetened Squeezables.  It's single-serve applesauce in a re-closable pouch with no added sugar or sodium. Gluten free, fat free, trans fat free and Kosher, Musselman's Unsweetened Squeezables are a great side-kick to the new Grilled Chicken Strips!  It really is a great addition to any kid's meal and the kids truly love them!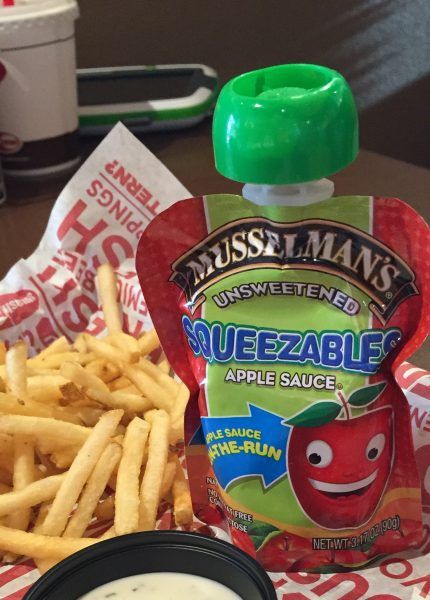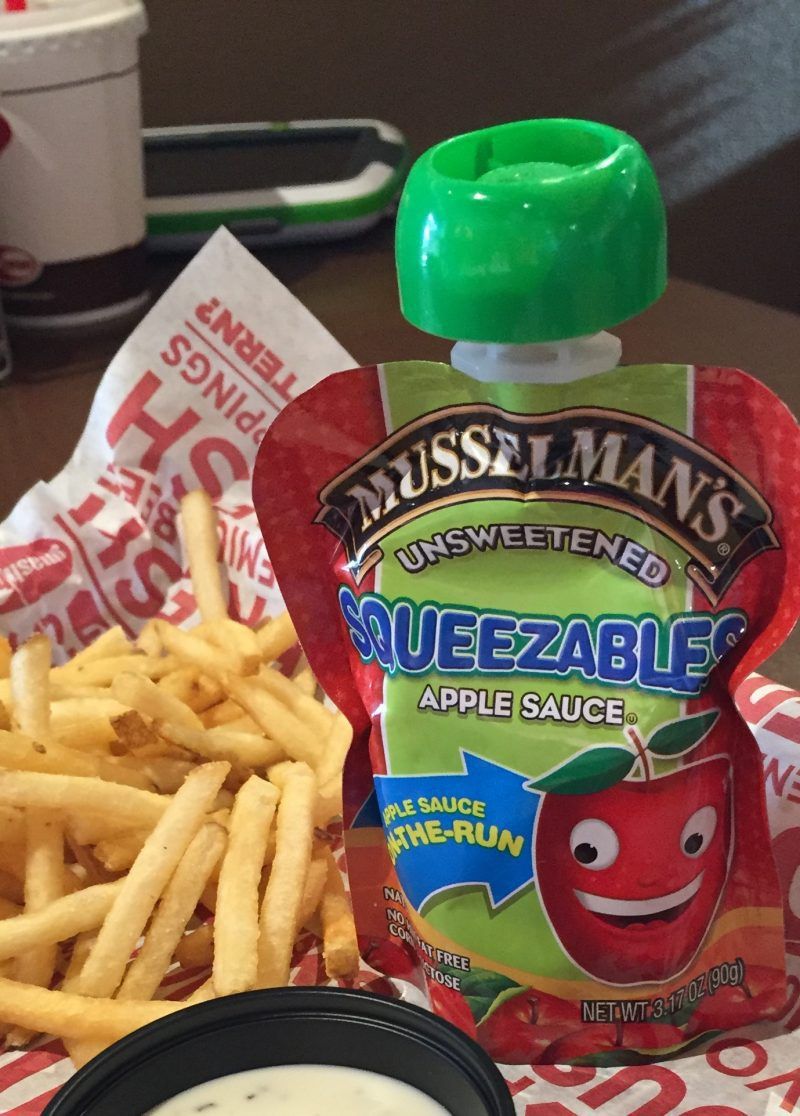 Smashburger's Kids Meals menu features three drink options: Organic HONEST Kids® Juice, Horizon Milk®, or a fountain drink –
And, the best part?  Kids can enjoy an entrée, side and drink for a total of $5.49 at Smashburger restaurants nationwide.